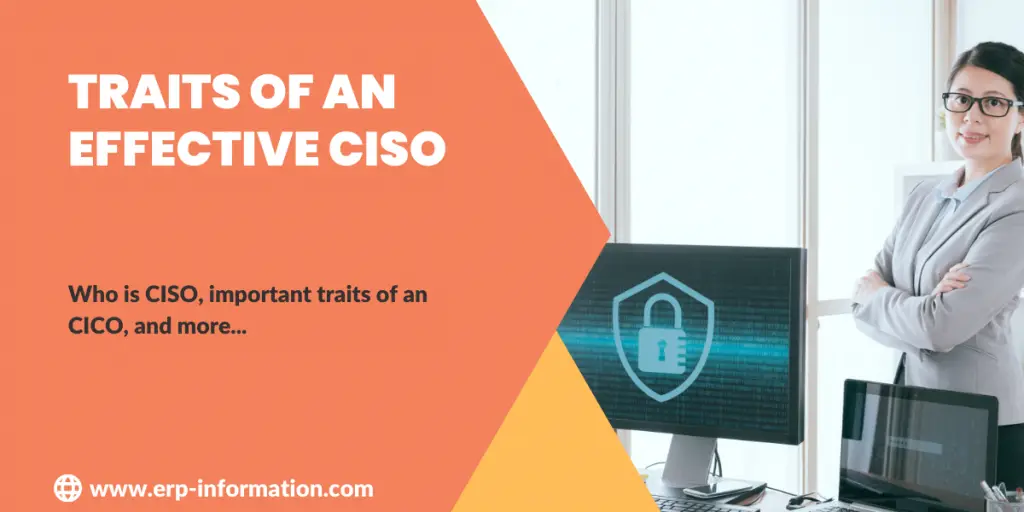 The CISO plays a critical role in any organization regarding information security. They are responsible for ensuring that the company's data is protected and that employees follow all of the necessary security protocols.
In this post, we've compiled a list of the 12 most important traits of an effective CISO. This guide will help you succeed in information security and reach your career goals.
What is a CISO, and What do they do?
A CISO, also called a Chief Information Security Officer, is a senior-level executive responsible for the overall information security of an organization. 
These officers are responsible for developing and implementing information security strategies, managing information security risks, and ensuring compliance with information security regulations.
They also have to ensure that employees follow proper protocols when handling sensitive material like customer personal information or financial records from clients.
12 Traits of an Effective CISO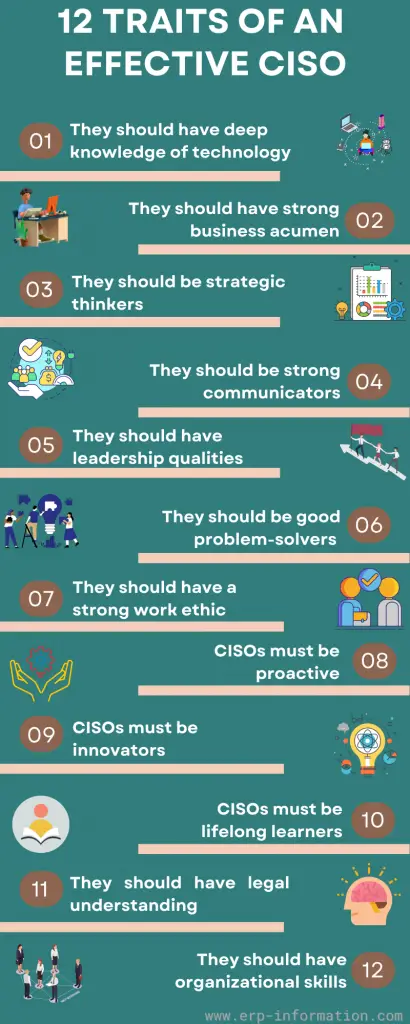 1. They should have deep knowledge of technology.
CISOs should be able to understand and articulate complex technical problems and potential solutions. They should also be well-educated in current and emerging technologies, trends, and threats.
2. They should have strong business acumen.
CISOs must be able to align security goals with business objectives. That requires a solid understanding of how the business operates.
3. They should be strategic thinkers.
CISOs need to be able to see the big picture and develop long-term plans that align with business goals. That includes being able to anticipate future security needs and trends.
4. They should be strong communicators.
CISOs must communicate effectively with a wide range of people, from technical staff to senior executives. They should be able to explain complex security concepts in simple terms and tailor their message to the audience.
5. They should have leadership qualities.
CISOs must be able to lead and motivate teams of people. They should also be able to build consensus and make tough decisions. They should also be able to work under pressure and meet deadlines.
6. They should be good problem-solvers.
CISOs must be able to identify and solve problems quickly and effectively. However, they should also be able to think outside the box and come up with creative solutions.
7. They should have a strong work ethic.
CISOs must be honest and ethical in their dealings with others. They must also have the ability to maintain confidentiality and adhere to company policies and procedures. They must be willing to work long hours and be on call 24/7.
8. CISOs must be proactive.
CISOs should be proactive in their approach to security. They should constantly lookout for new threats and vulnerabilities.
9. CISOs must be innovators.
CISOs should be able to identify new and better ways to do things. They should also be willing to take risks and experiment with new technologies and approaches.
10. CISOs must be lifelong learners.
CISOs should never stop learning. They must be willing to continue learning throughout their careers. They should keep up with current and emerging technologies, trends, and threats. They should also be willing to learn from their mistakes.
11. They should have legal understanding.
CISOs must understand the legal landscape surrounding information security, including data privacy laws, cybercrime laws, etc. They must be aware of their responsibilities under these laws and ensure that their organization complies with them.
12. They should have organizational skills.
CISOs must be organized and efficient, managing multiple tasks without becoming overwhelmed. In addition, they must plan for everything and ensure all information security aspects are accounted for.
How to Become a CISO?
To become a CISO, you must pass an exam and get CCISO certification from the EC-Council ( A leading provider of information security education). In addition, it provides various programs to help CISOs to build their carrier in information security.
The CCISO certification program consists of 5 main domains for managing information security. By learning all these domains, you can attend the exam. For more details, click on CCISO CERTIFICATION.
Importance of Information Security in Today's World
Information security is more crucial than ever in today's world. With so much information being transmitted and stored electronically, businesses must have a robust information security policy to protect their data.
The role of the CCISO is critical in ensuring that the company's data is safe. The CCISO must be able to identify and mitigate any potential security threats and ensure that the company's data is properly protected.
Businesses cannot afford to neglect their information security needs. However, businesses can protect themselves from cyberattacks and data breaches by implementing a solid information security policy.
Ten Reasons to Consider a Career in Information Security
There is a high demand for information security professionals.
Information security is a growing field.
Information security is necessary in today's world.
You can make a good salary as an information security professional.
The work is interesting and challenging.
Provides various opportunities for advancement in information security careers.
The job market for information security professionals is strong.
It allows you to work from anywhere in the world as an information security professional.
Information security skills are in high demand by employers.
Information security is a fun and exciting field to work in.
Next Executive Level Role for CISO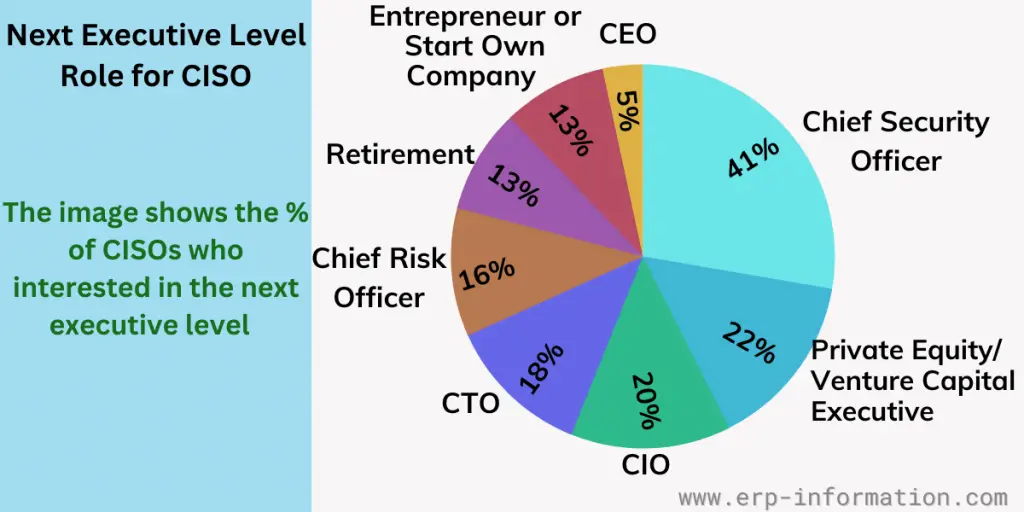 FAQs
How to be in demand and relevant in the industry as a CISO?
To be in demand and relevant in the industry as a CISO, it is important to update yourself on the latest security threats and trends. You should also ensure the necessary skills and experience to handle these threats. Finally, you need to Build a strong network of contacts in the industry.
Conclusion
An effective CISO can wear many hats and juggle many responsibilities. For example, they must be able to develop a security strategy, oversee its implementation, manage risk, ensure compliance with regulations, and also educate their organization on cybersecurity best practices.
Not an easy task! But if you have the right traits, it's achievable. We hope our list of 12 traits of an effective CISO helps you on your journey to success in information security.
Reference
Heidrick Global Chief Information Security Officer Survey