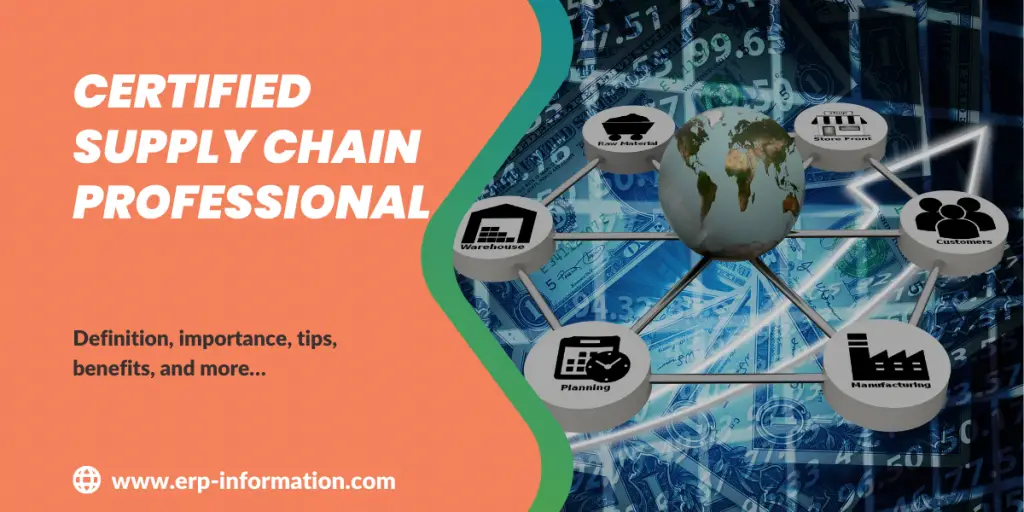 The supply chain certified professional is a new and important certification in supply chain management.
The certification is brand new, and only a few professionals have earned it. However, achieving the supply chain professional designation shows that you are serious about your career in supply chain management.
This blog will help you to understand more about the certified supply chain professional, including its importance, steps to gain certification, the eligibility required for this certification, and the topics covered in the exam.
We will also discuss the documents needed to submit, available learning options, benefits, tips, and maintenance of the certificate.
What is a certified supply chain professional?
It is highly skilled and experienced in supply chain management. This certification demonstrates that you have the knowledge and skills to manage complex global supply chains effectively and efficiently.
To earn this certification, you must have extensive skills in the supply chain management field and demonstrate your proficiency in inventory management, logistics, global sourcing, purchasing, and more.
Why is it important?
It is important in today's competitive and fast-paced business landscape. It shows that you are committed to your career in supply chain management and have the skills and knowledge needed to manage complex global supply chains successfully.
What are the steps to earn the certification?
There are several steps to earning the certification of supply chain professional designation, including
Completing relevant coursework
Passing a rigorous exam
Demonstrating your knowledge through case studies and other assessments
To become a certified supply chain professional, you must first have certain education and experience.
Eligibility criteria
Candidate must meet at least one of the bellow listed criteria to be eligible to take the CSCP exam:
You need to have a minimum of three years of supply chain business experience
Bachelor's degree conferred by a reputable university or equivalent international degree
Have an active CPIM, CPIM-F, CIRM, SCOR-P, CPM, CPSM, CTL, CLTD, CLTD-F, or CSM designation
What topics does the certification exam cover?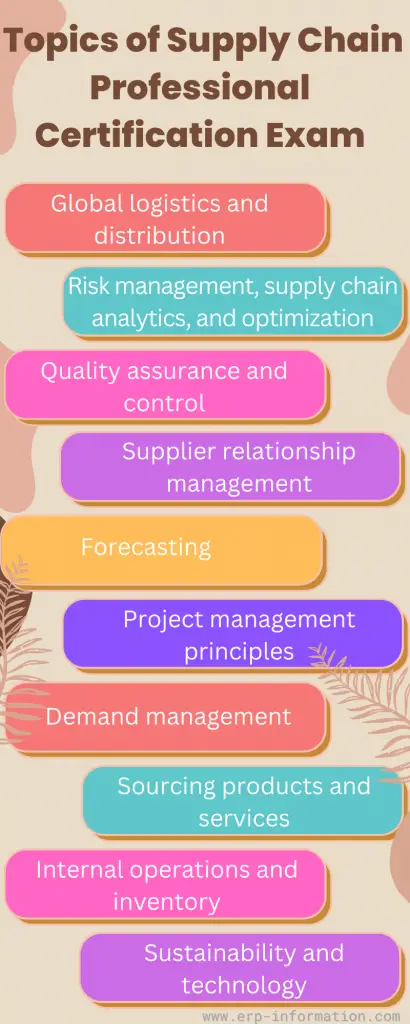 The certification exam is focused on topics such as
Global logistics and distribution,
Risk management, supply chain analytics, and optimization,
Quality assurance and control,
Supplier relationship management,
Forecasting,
Project management principles,
Demand Management,
Sourcing Products and Services,
Internal Operations and Inventory
Sustainability and Technology
Documents required
Candidates should collect all necessary documentation and information before starting their application. Once all the required documentation is compiled, candidates must group the electronic files into .zip files. The required documents include the following,
Certification Overview Documents
These documents describe the key requirements and benefits of earning the certified supply chain professional designation.
Example
The public, private, and non-profit status of the organization
Nature of business
Key Processes and Proficiency Documents
These documents outline the specific knowledge and skills you must demonstrate to pass the certification exam successfully.
Example
Copy of applicable environmental/social responsibility certifications for the enterprise (e.g., ISO accreditations or proof of implementation)
Supplier scorecard/audit results
Policy Documents
These documents provide guidelines and best practices for the supply chain management.
Example
Employee compensation policy 
Waste disposal & energy usage policy
Available learning options
Several learning options are available to candidates preparing for the exam, including online self-study courses, live webinars and seminars, and in-person training programs.
Provider of CSCP exam study materials
APICS Supply Chain Professional certification
In this exam, candidates are provided 150 multiple-choice questions to answer in 3.5 hours.
Certification cost
Self-Study material for exam Preparation costs $1,095 for members and $1,520 for non-members.
APICS CSCP Certification Exam costs $1,095 for members and $1,425 for non-members
CSCP Self-Study material + Exam + retake fee with Membership Exam cost $1,970 for members and $2,169 for non-members
Benefits of becoming a certified professional
Some key benefits of earning a supply chain professional designation include the following.
Increased career opportunities
Greater earning potential
Improved credentials and credibility in the field
Access to specialized resources and networks
And an expanded knowledge base in supply chain management.
Tips for passing the certification exam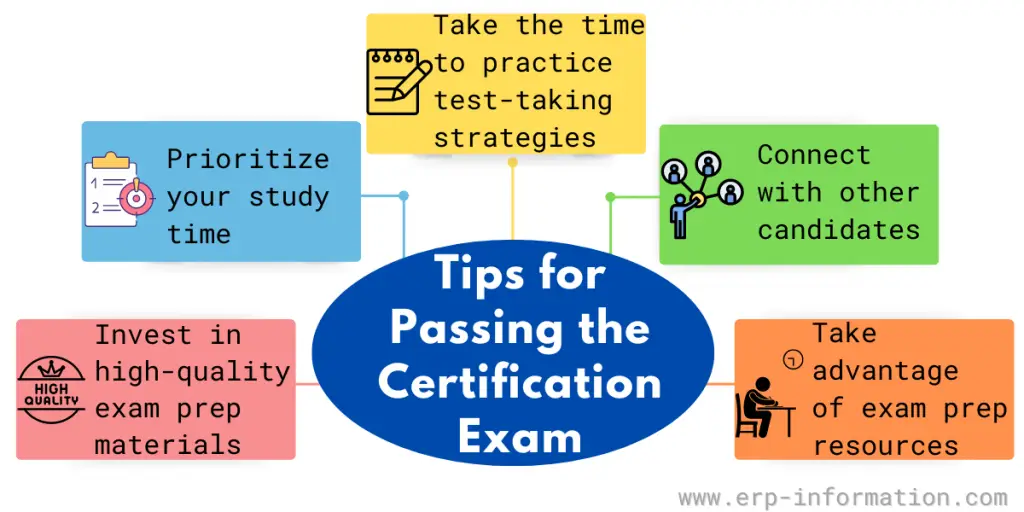 Invest in high-quality exam prep materials and study resources. That will help you understand the questions that are likely to be on the exam.
Prioritize your study time, and focus on understanding the material in detail. That will ensure that you have a strong grasp of the concepts covered on the exam.
Take the time to practice test-taking strategies, such as pacing yourself and reading the entire question carefully before selecting an answer. It will help you to save time and avoid making careless mistakes.
Connect with other candidates, either in-person or online, preparing for the exam. That can help you to stay motivated and get feedback on your studying process.
Take advantage of exam prep resources, such as online training courses or practice exams. These can help you to refine your test-taking skills further.
Maintainance of CSCP certificate
Once you have successfully earned your certification, it is important to maintain your credentials by staying up-to-date with the latest developments and best practices in supply chain management. That may involve,
Participating in regular continuing education programs,
Attending conferences and networking events
Joining professional organizations such as APICS.
Some employers may require their staff to complete periodic recertification exams or other workforce development activities to maintain their CSCP certification.
FAQ
What are the modules of CSCP?
1st module: Supply Management Core
2nd module: Supply Management Integration
3rd module: Leadership & Transformation in Supply Management
What is the salary of a certified supply chain professional?
The salary levels can vary depending on several factors, including industry, experience level, and location. However, according to data from Payscale, the salary for a certified supply chain professional is typically in the range of $50,000 to $87,000. In addition, some individuals may also earn bonus compensation or other types of financial incentives based on their performance in the workplace.
Conclusion
Overall, becoming a certified supply chain professional is an excellent career choice for professionals looking to advance their skills and credentials in the field of supply chain management.
Whether you are just starting your profession or looking to take on new challenges, earning a CSCP certification can help boost your expertise, credibility, and marketability.
Reference