Supply chain management is a process that can be broken down into demand planning, supply network planning, demand management, and other related execution.
This blog post will discuss the demand planning process in more detail so you can know how it works before applying it to your business!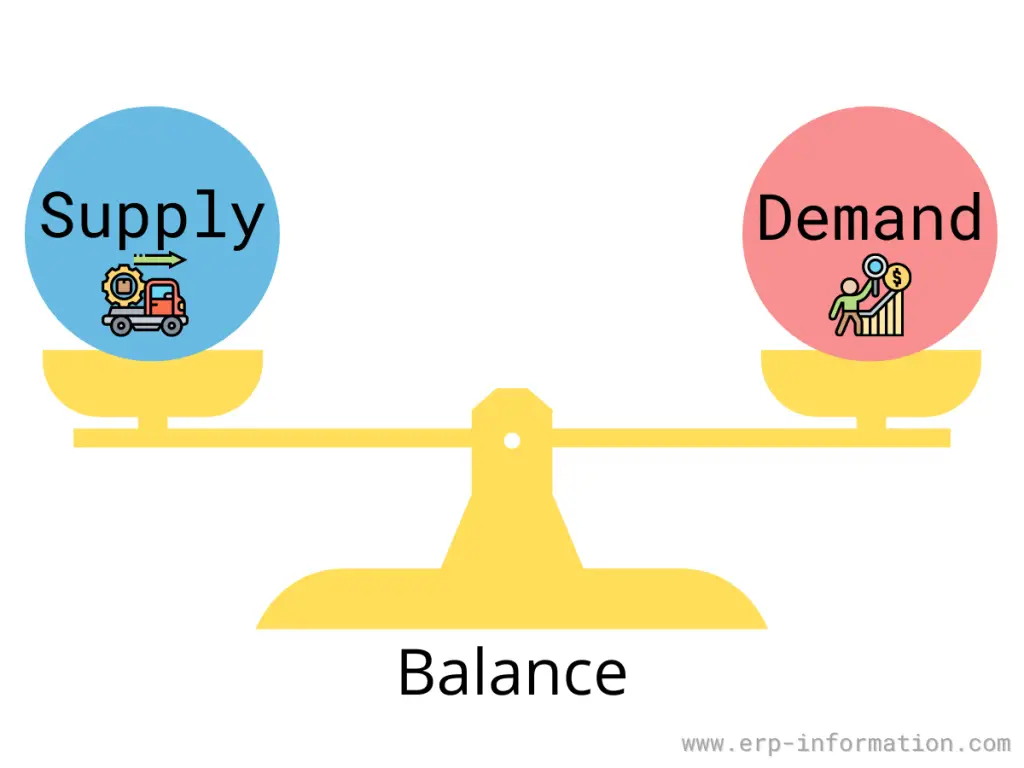 What is demand planning?
It is the process of predicting the need for a product or service.
It usually analyzes historical data to identify patterns. This data is then used to create a requirement forecast.
Companies can use the demand forecast to help plan production and inventory levels. The company can also use it to decide on pricing and marketing strategies.
Demand planning is integral to supply chain management and can help ensure that products and services are available when customers need them.
Businesses can forecast orders in the short-term, medium-term, and long-term.
Short-term means less than one year; it includes seasonal sales like holiday shopping around the same time of year (for example, Thanksgiving and Christmas).
Medium-term is between one and two years into the future.
Long-term refers to anything more than two years away from now.
Below are a few related terminologies you need to know before proceeding further.
It is forecasting demand and then planning and managing the production and distribution of goods and services to meet that orders. It's a critical part of any company's operations, and it's significant for supply chain managers, who need to ensure that they have the right amount of stock on hand to meet customer demand.
Demand plan
It is a comprehensive guide that outlines the demand for a product or service. It can help businesses better understand their customers' needs, and forecast later needs.
It can also help businesses optimize their supply chain and ensure enough products to meet customer orders.
Future demand
One of the most important aspects of demand planning is predicting future demand. This can be done in various ways, such as analyzing historical data, considering market trends, and examining consumer interests.
It's crucial to understand future demand to adequately plan for it and ensure that your supply chain can meet needs. You can make better production planning, inventory control, and marketing decisions with accurate forecasts.
Importance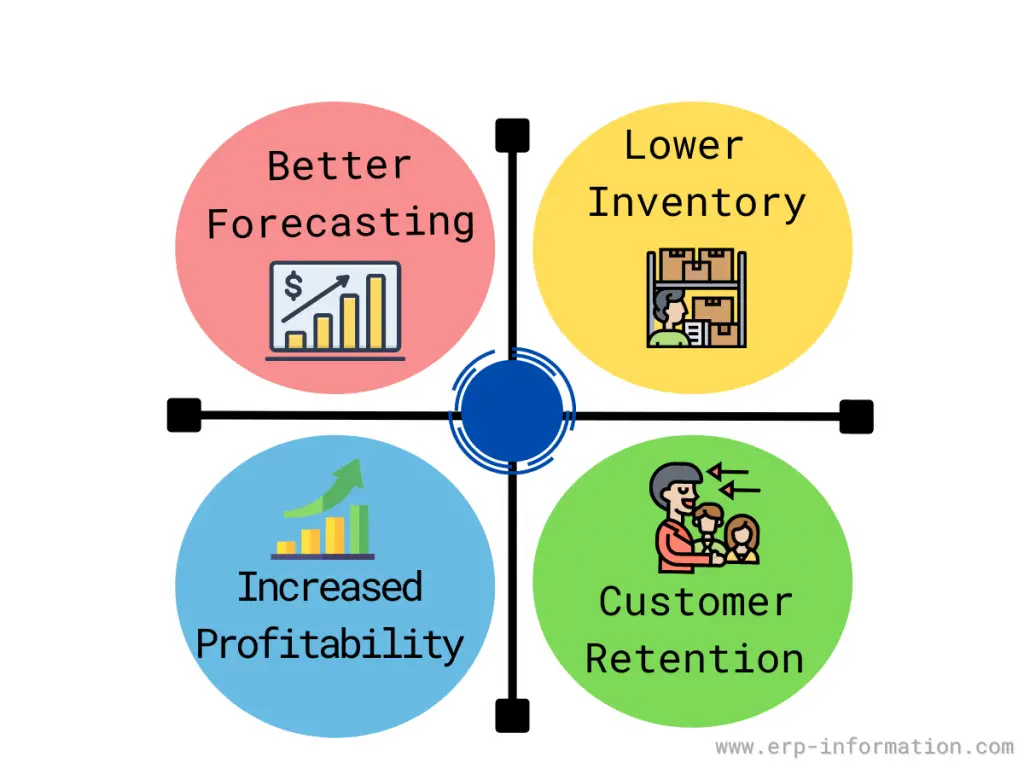 It is essential because it helps businesses understand and forecast customer demand. This information can decide what products to produce and how many to keep on hand.
It also helps businesses identify trends and change their manufacturing or marketing strategies accordingly.
How do demand planners use forecasting to develop demand plans?
Demand Planners are responsible for creating plans. They work with the supply network planning module to forecast orders and create a plan to meet them. They are also responsible for creating a market plan.
They use predictions to develop plans by analyzing demand history and predicting later requisitions. They also use market research to get a better understanding of customer demand. This information is used to create a plan to help the company meet its sales goals.
They use various methods to forecast, including,
Trend analysis
Regression analysis
Time-series analysis
They also use market research data to understand customer orders and forecast specific product categories.
Demand planning vs Demand forecasting
| | |
| --- | --- |
| Demand planning | Demand forecasting |
| It is the course of action taken to meet or exceed those forecasts | Predicts future events |
| Takes specific actions such as stocking up on inventory or increasing production | Estimates future levels of some measurable quantity, based on past data |
| Used to predict the need for a product or service | Used to generate demand plans |
The three significant steps of the demand planning process
It can be divided into three major phases: forecasting, production scheduling, and marketing intelligence.
In this step, you need to estimate later needs for your products or services. This can be done by analyzing past sales data, market trends, and other factors that may affect the market.
Production scheduling
In this step, you need to plan how much product to produce and when to make it. You'll also need to determine what resources to create the product and schedule those resources accordingly.
Marketing intelligence
It is the final step in the planning. You'll need to collect and analyze market and supply information in this step.
If needed, you will then use this information to adjust requisition forecasts, schedules, or inventory levels.
Best practices
1. Define clear goals and objectives for your demand planning process.
2. Collect data from your organization's relevant sources, both internal and external. 
3. Use that data to develop accurate forecasts for future product demand. 
4. Plan for potential disruptions in supply or demand that could impact your business goals. 
5. Take action based on your forecasts to ensure that your products are available when and where they are needed most.
SAP IBP demand planning
It is a cloud-based advanced planning tool that helps plan demand for products and services.
It is one of the many SAP modules and part of the SAP Advanced Planning group of products.
The main features of SAP IBP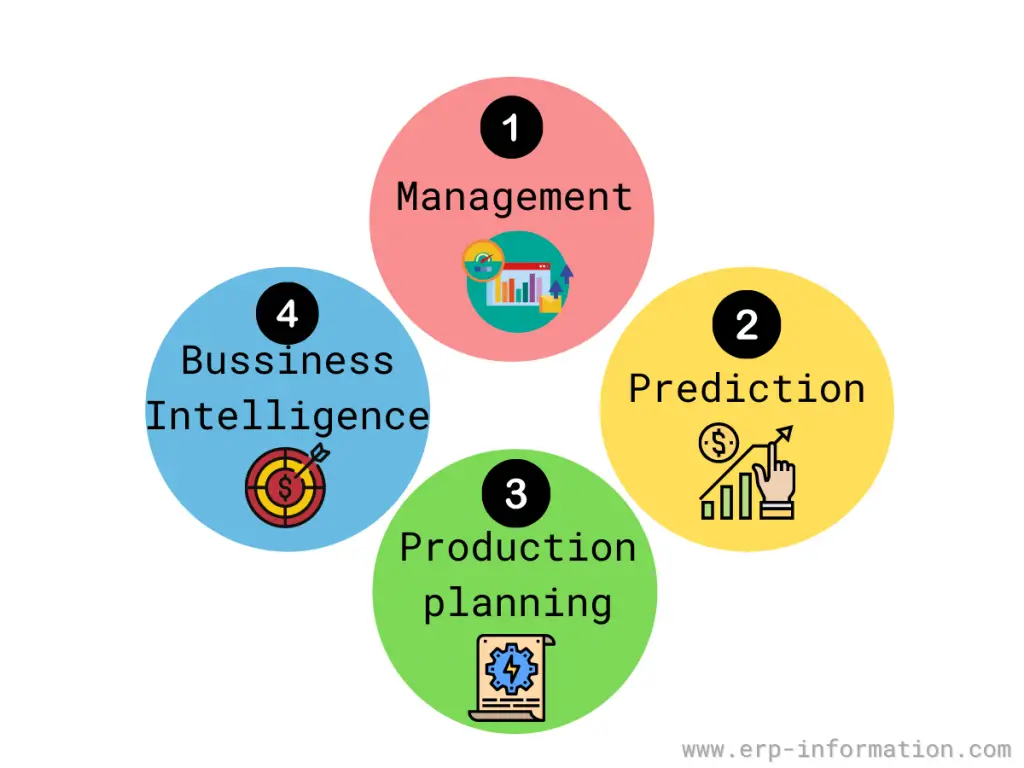 Management
Prediction
Production planning
Business intelligence
Organizations can use the tool to evaluate different scenarios and better meet customer requirements. The tool also helps businesses align their supply chains with their business goals.
SAP APO DP in SAP supply chain management
SAP APO demand planning is an on-premises software that predicts upcoming demand and helps to optimize the supply network. SAP DP accomplishes this by integrating requisition data with supply network constraints.
key features of SAP APO DP
Planning
Supply network planning
Management
Estimation
Sales and operations planning (S&OP)
Production planning
Inventory control
Demand shaping
Demand sensing
SAP APO shortcomings
SAP APO has a few disadvantages, including the following:
SAP DP can be expensive to implement
It can be challenging to use
SAP APO can be time-consuming to set up and configure
FAQs
SAP Advanced Planning and Optimization (SAP APO) is an SAP ERP software solution module that enables companies to optimize their orders and supply chain processes. It helps organizations' business processes better forecast the market, allocate resources, and synchronize production with the requisition.
Does SAP IBP replace SAP APO?
No, SAP IBP and SAP APO demand planning are two different solutions that can be used together to optimize the SAP demand planning process. SAP IBP is a newer solution that provides a more intuitive interface and enhanced features. At the same time, SAP APO is a more established solution related to SAP SCM that offers more comprehensive functionality.
What is SAP APO SNP?
It is a module of SAP that enables you to optimize your supply network. It helps you forecast, allocate resources, and synchronize production with market demand. SNP also allows you to improve inventory control and demand shaping.
Conclusion
Demand planning is a critical aspect of every business. It involves estimating the market and then aligning supply with that order.
Hopefully, this post has given you a better understanding of the topic and how it works. We've also included some basic ideas about SAP software, SAP demand planning, and other related terms to continue your education on this vital topic.