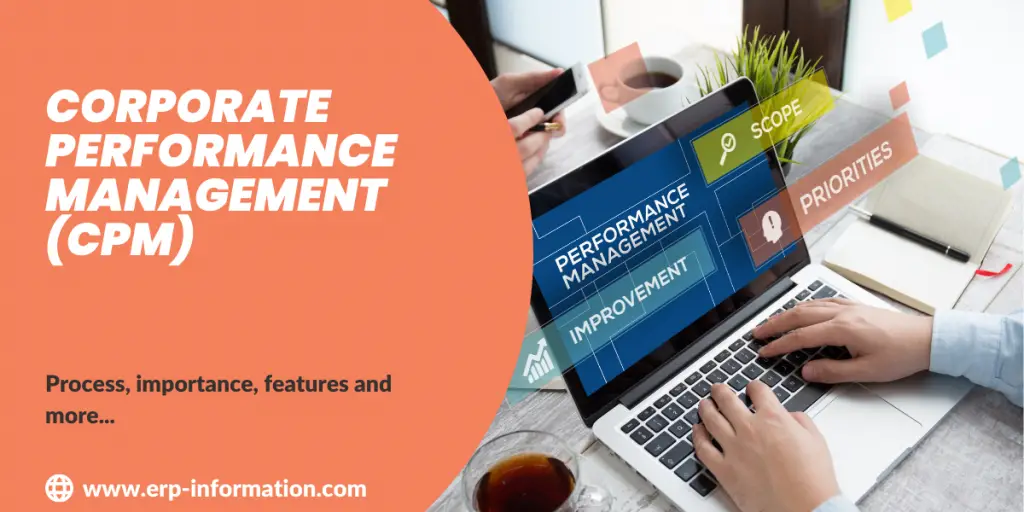 You may have heard of Corporate Performance Management or Business Performance Management, but what do they mean?
Keep reading to learn about corporate performance management, its process, importance, and features, and determine which approach might be best for your business needs.
What is CPM?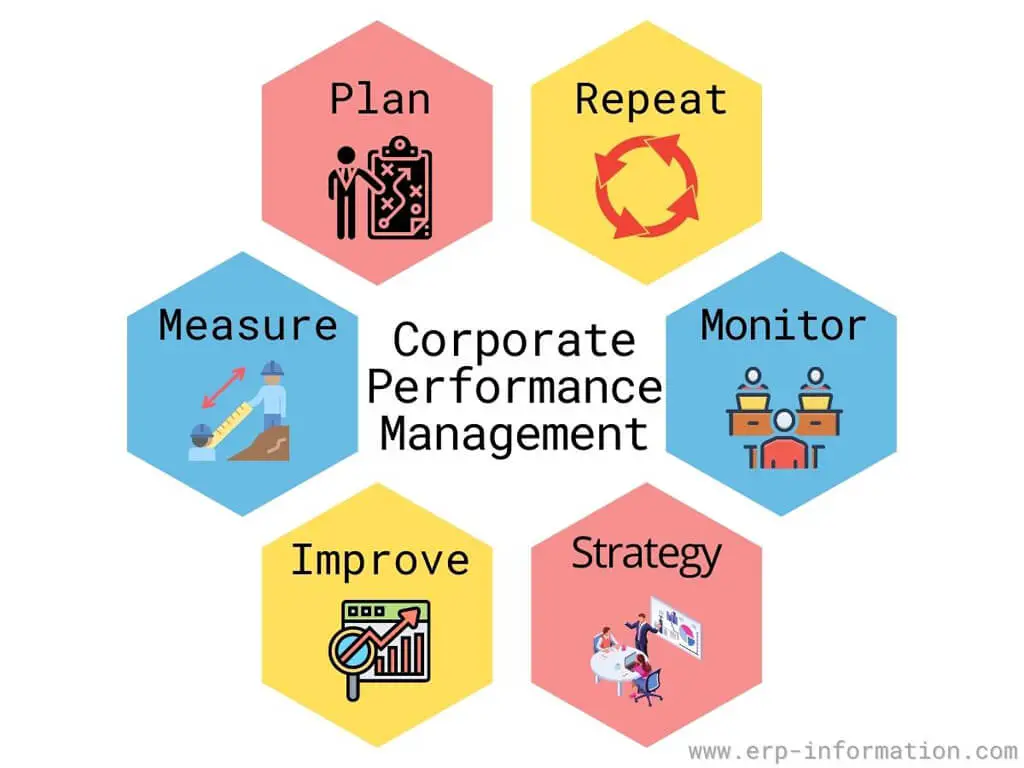 Corporate performance management is a field of management that uses financial and non-financial indicators to monitor and manage organizational performance.
It generally goes hand-in-hand with business strategy and can help organizations make informed decisions about where to allocate resources.
It is to understand and evaluate a business or organization's current situation with best practices and identify opportunities for performance improvement.
Corporate performance management is a part of business intelligence that improves organizational performance by measuring and monitoring key indicators like revenue, ROI, overhead, and operational costs.
Other names for CPM are Business Performance Management (BPM), Enterprise Performance Management (EPM), and Financial Performance Management (FPM).
In the post, we used all the above terms.
Business performance management provides organizations with a specialized approach to framing an effective business strategy and managing their day-to-day activities.
It helps tackle sales, budgeting, forecasting, marketing, HR, operational expenses, etc.  
Once the practical methodology of enterprise performance management is appropriately implemented, it correlates with an organization's effective strategy and execution.
Thus, in other words, we can say CPM assists an organization in achieving its long-term goals.
To be more precise to say, corporate performance management involves the following management processes:
The corporate performance management process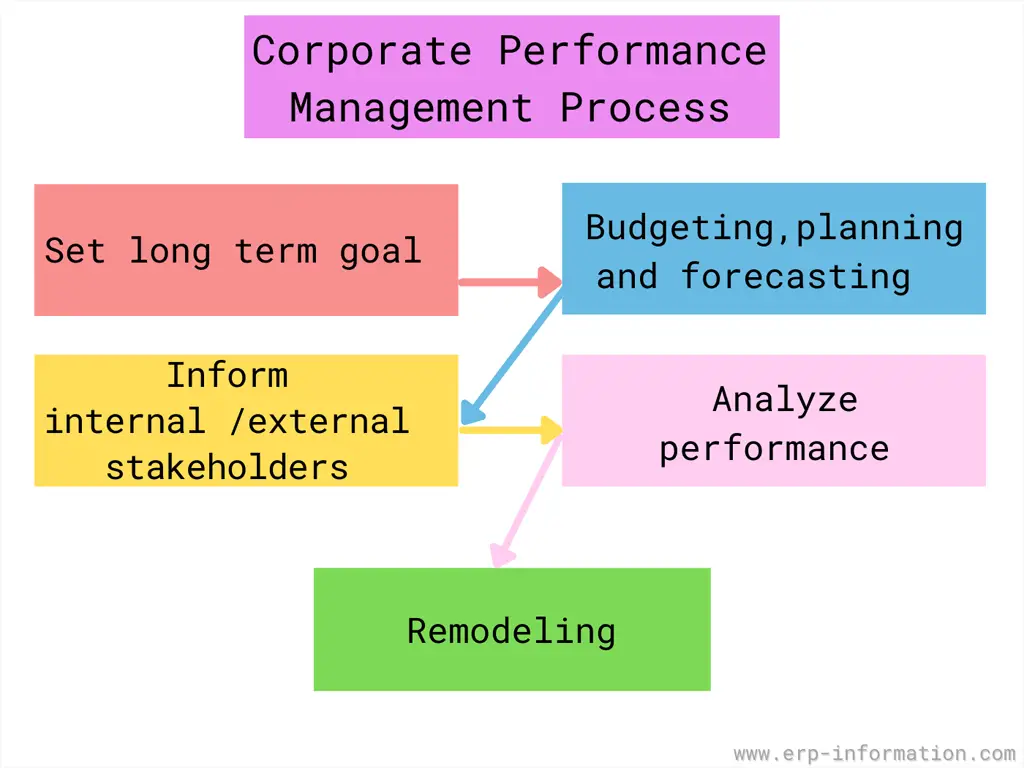 It is setting the long-term goal of an organization and framing a practical and appealing business model that will receive more traction.
Useful in budgeting, planning, and prophesying the corporate future.
It helps in informing all the company stakeholders, whether they are internal or external stakeholders. In addition, it tells about the overall performance and prospects of the company.
Analyzing the performance of an organization vs. the company's plans, the company's performance in the previous years, across divisions or products.
Then modeling again – creating what-if scenarios.
Financial performance management is a term used to describe the setting and achieving of an organization's long-term goals. This can be done through various methodologies and practical steps.
It is crucial for every organization, whether in the small and medium enterprises (SMEs) category, Large scale manufacturing category, or any other category.
It is more important for those who are looking to:
Reframe their organization's budget
Shrink the cost incurred in the production
Improve their financial planning process
Take their organization strategy to the next level
Better align KPIs
It is worth noting that CPM has a robust correlation with business intelligence (BI).
Suppose an organization or any company wants to be successful with the CPM. In that case, companies need to realize that it is incumbent to implement a framework to see that corporate performance is being managed.
To achieve this goal, different strategies and management methodologies are already utilized. However, one of the most well-known effective strategies is a balanced scoreboard.
The organization leverages different effective strategies to precisely measure its framework's success in action. The popular ones are the
MPO
Six-sigma
Key Performance Indicators (KPIs)
Importance of CPM
A recent study revealed that seniors execute today's need to overly emphasize strategy execution to survive in the overly saturated market.
CPM is the most prominent way to ensure your strategy gets executed.
Your company can be aligned around the strategic priorities and focus on your business's key driver by merging organizational goals, metrics, and projects.
Due to its outstanding importance for any business or organization, nowadays, many companies have a specialized department dedicated to performance or strategy management (performance management is often regarded as project management).
The offices of these departments operated as Office of Strategy Management (OSM) or Project Management Offices (PSM).
Corporate performance has undoubtedly received so much traction from corporate leaders, and many people have opted for corporate performance management as a full-time career.
To address the requirement of the corporate section, many academic institutes have initiated a degree program to assist an individual in becoming an expert in corporate performance management.
Steps for business performance management
For businesses to do performance management, they must carry out the following four steps.
Detailed analysis of their current business process and its performance
Detailed analysis of the process and performance of other businesses
Comparing and examining their own business with other businesses
Implement the steps needed to close the performance gaps
Common features
Budgeting & forecasting
Financial reporting and consolidation
Performance monitoring, measurement, and analytics
Interactive dashboards and data visualization
Strategic & tactical planning
Risk management
Cloud collaboration and sharing
Measurement of performance in CPM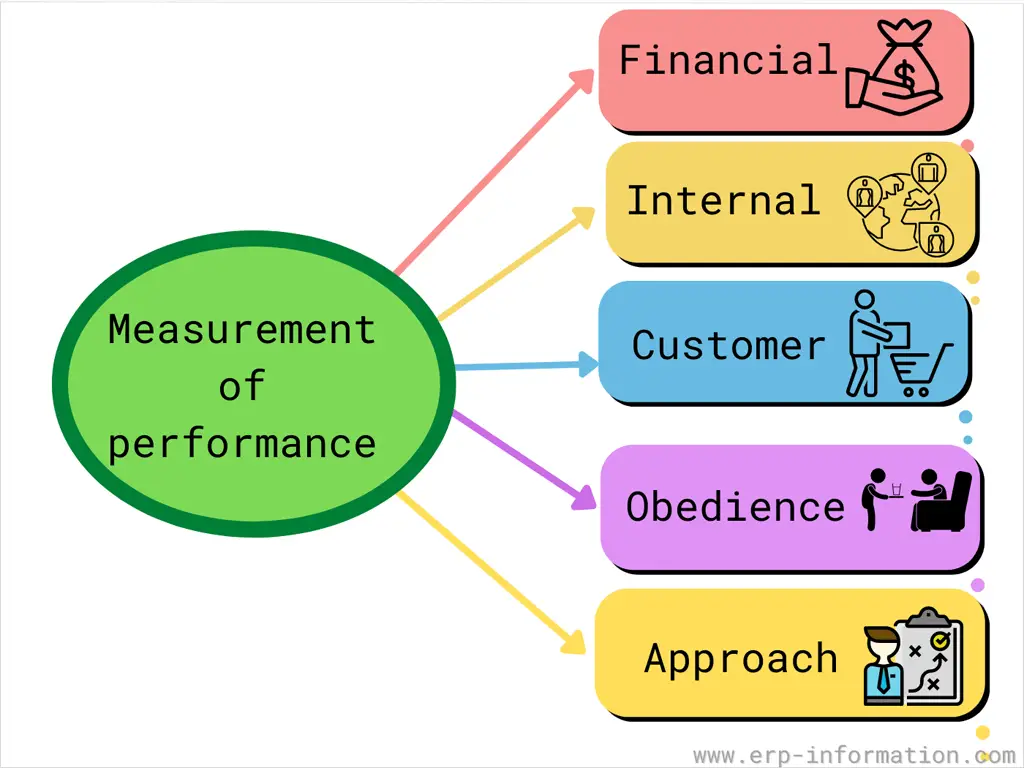 Measurement of performance used in corporate performance management can be divided into five categories.
Financial: This category of performance measurement consists of the performance of all financial terms, such as profit, cost, and sales.
Internal: It includes the overall experience of laborers or employees in the organization. Because employee experience affects the success or failure of the organization, internal metric also helps evaluate the quality of the management.
Customer: Customers are valuable assets for all businesses. They are the primary revenue-generating sources for the organization. Hence customer satisfaction is the main indicator of performance.
Obedience: The organization should obey employment rules & regulations, environmental acts, and financial reporting.
Approach: It shows how to execute the strategies implemented by the management to reach the organization's objectives.
Examples of customer, financial, and internal metrics included in these categories are:
Customer Satisfaction: customer satisfaction is an example of custom metrics that measure customer feedback regarding the quality of products or services delivered by analyzing feedback from surveys and other customer interactions with the company or brand.
Revenue Growth: Revenue growth is an important financial metric that tracks changes in total sales over time, which can provide insights into how well the company is doing financially.
Employee Work Satisfaction: This is an example of internal metrics that analyzes employee satisfaction rate with the help of human resource management tools. It is crucial because employees will be more productive if they are happy and satisfied with their job.
Tips to avoid CPM risks
Create clear goals and objectives
Establishing clear goals and objectives that align with the company's strategy can help ensure that employees understand what needs to be accomplished and how success is measured.
Align objectives with crucial elements
Ensure crucial elements are properly aligned with organizational objectives like project management, risk management, budgets, etc.
Automation
Use automated tools like CPM software for easy integration of information as per standards.
Communicate performance expectations
Make sure all teams understand what is expected by communicating performance expectations clearly and regularly with employees. Doing so will make it easier to hold everyone accountable for reaching desired results.
Track metrics regularly
Measuring key performance metrics regularly can help identify issues early on and provide insight into how effectively the organization is meeting goals. Collect relevant and useful data from departments and sources by asking proper questions.
Have a plan for errors
Analyze and interpret collected data and Develop plans to address errors or areas of improvement that can help prevent problems from becoming long-term issues. Ensure all relevant departments are correcting and improving themselves as per CPM metrics.
Invest in continuous training
Providing ongoing training on performance management practices can further equip staff to appropriately track and measure progress and take corrective action when needed.
Corporate performance management software
Much software was specifically developed to fulfill the requirement of finance departments. In addition, the software is specifically developed and deployed to be used enterprise-wide.
10 Best Corporate Performance Management Software
FAQs
Difference between corporate performance management and human performance management
While corporate and human performance management may seem similar, they differ. Corporate performance management is focused on organizational goals and objectives. This means it looks at how well the company meets its targets.
On the other hand, human performance management focuses on individual employee goals and objectives. This means it looks at how well each worker meets their targets. As a result, human performance management is more concerned with employee development and motivation.
While both approaches are critical, they serve different purposes and should not be confused.
Which type of CPM is right for your business?
That depends on your organization's needs and priorities. For example, a financial system may be the best choice if you are looking for a more traditional approach to performance management. At the same time, an operational solution may make more sense if you want to improve operational efficiency or track customer satisfaction levels.
No matter which types you choose, selecting a system that will work for your organization and help you achieve your desired results is essential. Then, with the right strategy in place, you can take your business performance to the next level!
Conclusion
Corporate performance management has nothing to do with employee feedback. Instead, BPM deals with how effectively you can execute your organization's strategy.
Though EPM and enterprise resource planning (ERP)  systems are different, they work as complementary systems in business.