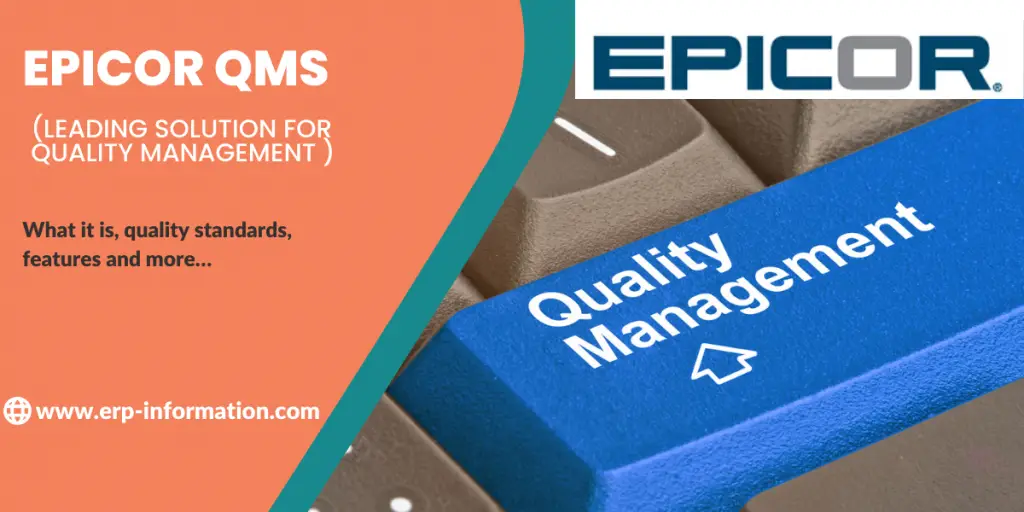 Quality management is essential for any business, but it can be challenging to implement and manage.
Many businesses struggle with implementing a quality management system that meets all their needs. Often, this leads to a lack of compliance and decreased efficiency.
Epicor QMS is the leading solution for quality management in businesses. It helps businesses to comply and improve their efficiency. This post discloses its key features and benefits.
What is Epicor QMS?
Epicor QMS is a quality management system powered by ETQ reliance that helps businesses comply with regulations and improve efficiency. This is a flexible, cloud-based, and easy-to-use solution for quality management, especially in manufacturing businesses.
This software serves automotive, aerospace, defense, industrial machinery, and medical device industries.
ISO 9000, TS 16949, AS 9100, ISO 14001, ISO 13485, and FDA Part 11 are the quality standards that help businesses comply.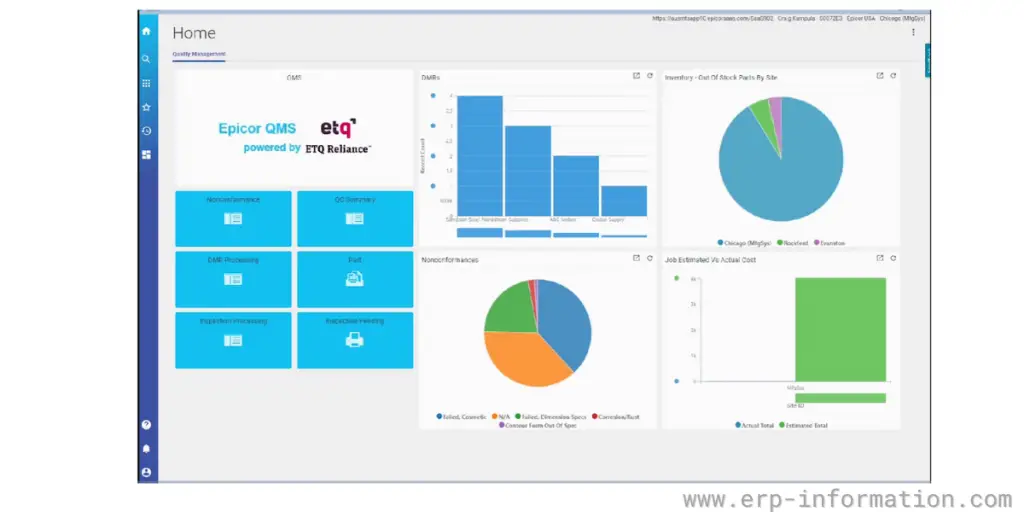 Key features
Nonconformance
This feature allows businesses to identify, investigate, and correct any issues quickly.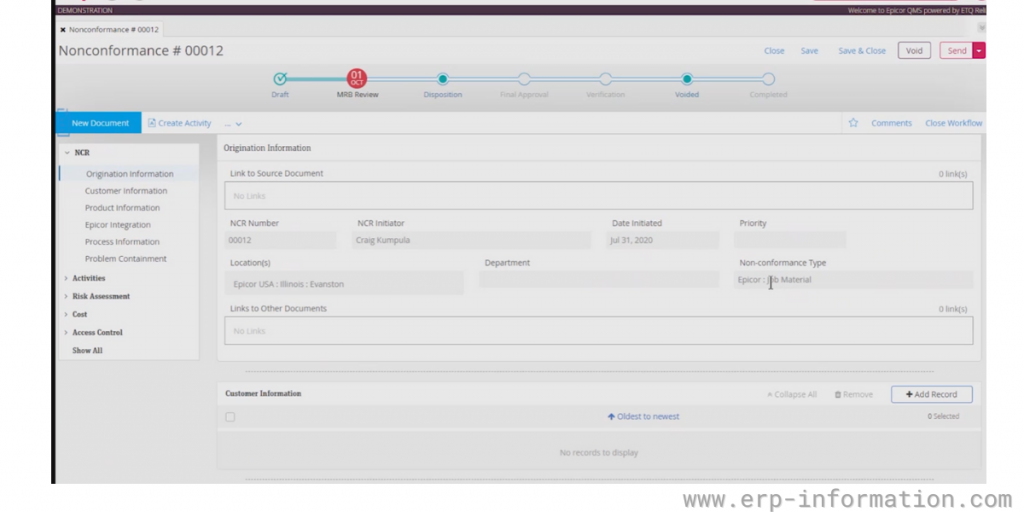 Corrective actions
Businesses can initiate corrective actions whenever a problem is identified. Disciplinary actions may be taken to prevent the occurrence of nonconformities in similar situations or to eliminate the causes of nonconformities that have already occurred.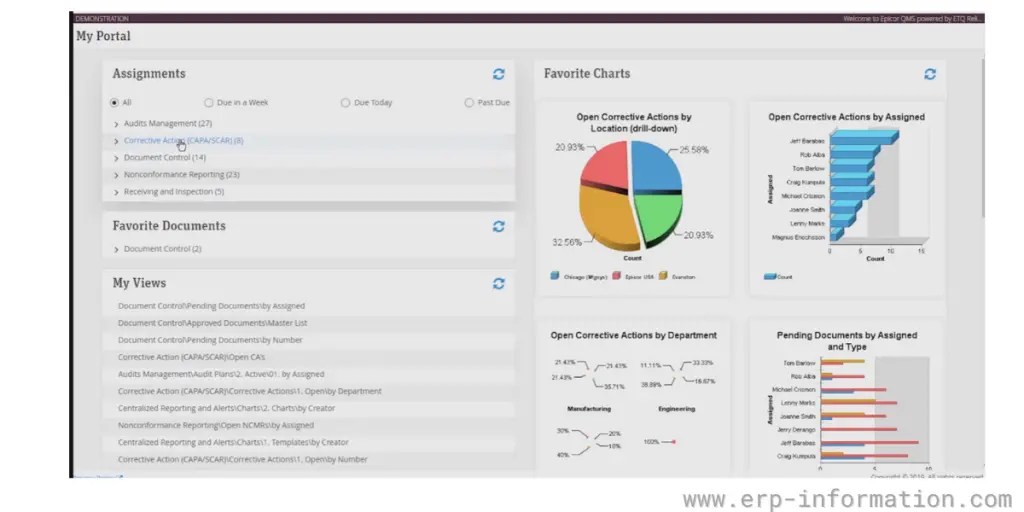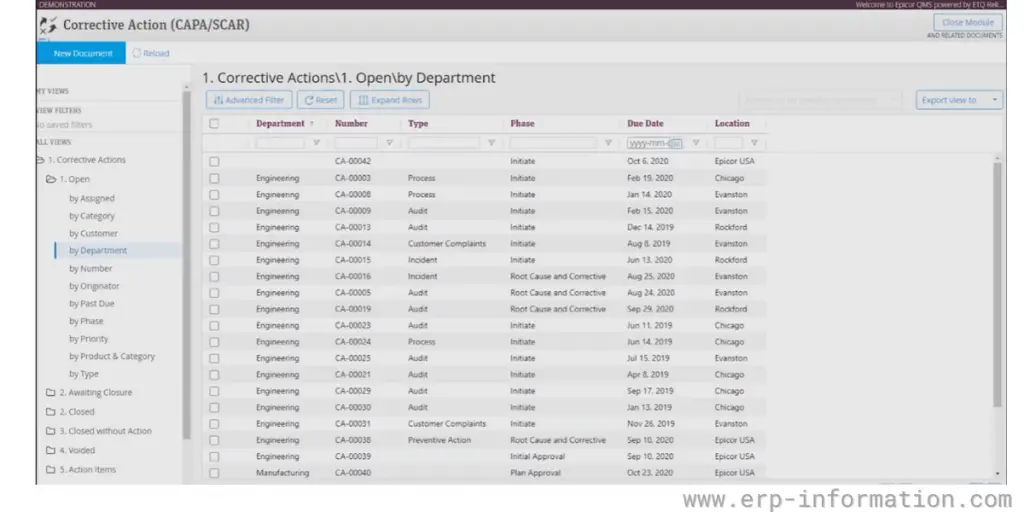 Root cause analysis
It is a structured approach to identifying the root cause of quality issues. It helps to identify and address the root cause of quality issues; hence businesses can avoid rework, scrap, and costly customer service issues.
Quality software system traceability
It is the best quality management software for businesses across various industries. The system offers complete traceability of quality data, from initial customer requirements to supplier performance and delivery.
That makes it easy to identify issues and track trends over time, helping businesses to improve their products and processes.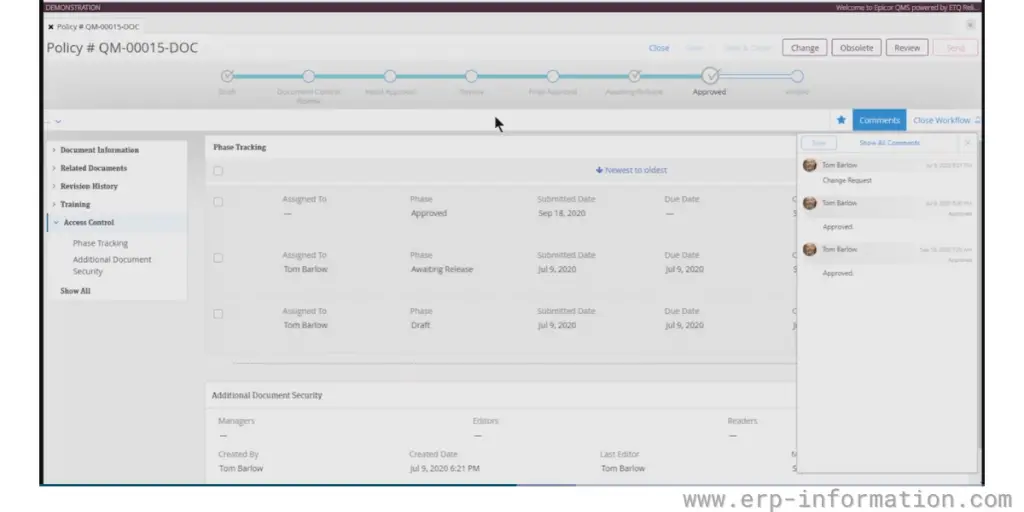 Training management
Training management is essential for quality management in businesses. This offers comprehensive training and support to ensure users get the most out of their quality management system.
With Epicor quality management system, businesses can efficiently train employees on quality processes and procedures and track their progress.
Advanced quality management software
With Epicor advanced quality management software, businesses will be able to streamline their quality management processes, from product development and design to manufacturing and customer service.
It is fully integrated with Epicor ERP solutions and enables continuous performance initiatives, real-time connectivity, and intuitive business intelligence.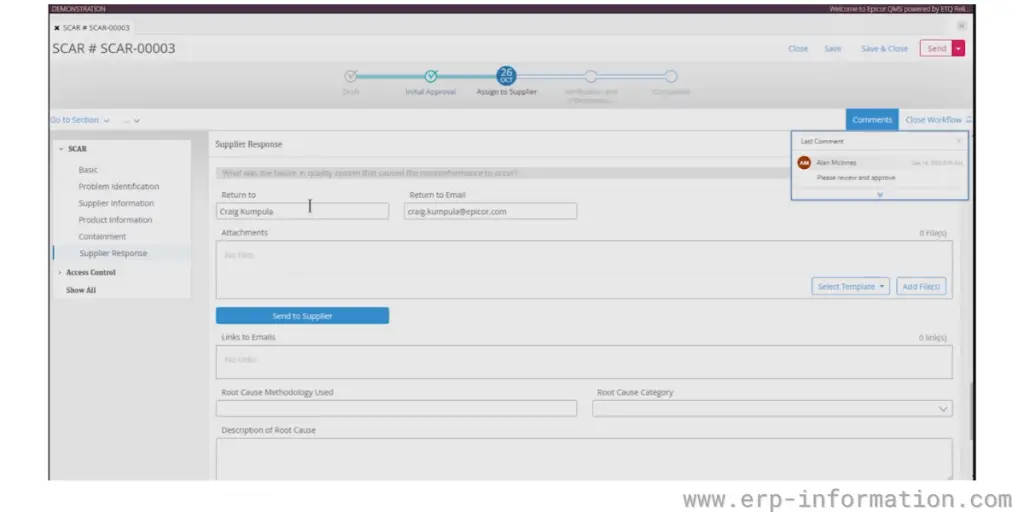 Benefits
Increased revenue
Businesses can increase their revenue by selling more quality products and services by improving quality.
Improved customer satisfaction
When businesses provide high-quality products and services, their customers are happier and more likely to continue doing business with them. This improved customer satisfaction can lead to repeat business and increased sales.
Reduced costs
Businesses implementing can save money by reducing the number of defective products produced and the costs associated with repairing or replacing them. Additionally, a well-run quality management system can help businesses avoid potentially costly legal problems.
Improved efficiency
An effective quality management system can help businesses improve their overall efficiency by streamlining processes and eliminating waste.
FAQs
What is ETQ Reliance?
ETQ Reliance is a quality, EHS, and compliance management software provider that enables industries such as medical devices, heavy industries, food&beverages to monitor and improve their quality processes.
What languages are supported by Epicor QMS?
This is available in English, Spanish, French, German, and Simplified Chinese.
Conclusion
Epicor QMS is a comprehensive quality management software from which businesses of all sizes can benefit. It offers various features and modules that cover every stage of the quality management process, from planning and design to production and delivery.
The cloud-based deployment option also makes it easy for businesses to get started with Epicor QMS quickly and easily.
So if you're looking for a quality management solution that can help your business improve its quality control processes, This software is worth considering.