All companies want to make their customers happy. To do this, they need good quality management software. This software will help them meet the needs of their customers.
With so many different software available on the market, it cannot be easy to decide which is right for your company. 
This blog post will explain Quality Management Systems (QMS) and some of the best quality management software with their features and pricing information.
What is QMS?
In today's world, there are several ways to improve the quality and consistency of your products.
One way is through software that can measure real-time results and take preventive actions against errors or corrections needed on an ongoing basis, so you don't have those pesky mistakes anymore.
Quality management software(QMS) meets customer expectations by improving the quality of products and services. This helps to reduce product costs by avoiding errors and mistakes. Below is the list of the ten best QMS software for your reference.
List of 10 best Quality Management Software
1. Greenlight Guru
Greenlight Guru is one of the top QMS software. It helps you bring your ideas to market with a single, integrated platform that manages the entire device lifecycle from concept through commercialization.
Features
Greenlight Guru provides a modern, end-to-end system to manage the lifecycle of your product – all in one place.
Automate the quality process.
Enable to culture the true quality.
Enhance employee collaboration
This QMS follows the FDA and ISO best practices
You need to contact the vendor directly for detailed pricing.
Likes
Green Light Guru allows setting up a quality management system quickly.
Easy implementation, no need to impose any specific process.
QMS is set up with good templates and intuitive tools.
Easy linking of multiple documents.
It meets various regulatory requirements from FDA, ISO, and QSR.
Dislikes
Difficult to group specific documents
The customer feedback module can be improved
Uploading Zipfolder can be better
Risk management space is a little difficult
This will only show how many documents were created in a particular month.
Other details
2. MasterControl quality management system
MasterControl is a software company that helps companies navigate ever-changing regulations and standards and streamline processes to help them demonstrate compliance with the latest global guidelines.
They do this by automating quality throughout all stages of production, from design through distribution, ensuring your product meets or exceeds customer expectations every time.
Features
Quality control and cost saving
Maintaining the documents and change control
Audit and risk management
Training management 
Deviation time management
Collaboration on documents virtually
Calculates the Rate of interest
Enable to Analyse the data and insights
Some screenshots of MasterControl quality management system
Likes
It is a single solution for investigation, Documents, and training.
Easy to configure the documents and learn the management system.
Different modules are available with plenty of options.
Allow customers more control over the forms they use. This can be done through FBS, eForm builder, and upcoming updates to Qx.
Automated reports and notifications and automated signature.
Easy to use all the features, ability to track is good.
Great Integration of multiple aspects of quality control.
Dislikes
There is a learning curve with strep. It has many features, but the one you want might be hidden or overshadowed by something else.
It is hard to configure the management of the change module, and it requires extensive training to use data structures.
Users would prefer something else to the Jreports and Excel export.
Tracking needs to be upgraded as it takes much time to find specific documents.
Additional modules are very expensive.
Some of the features on the website, like not being able to see the document number or not being able to assign CAPA due dates based on risk scores cloud, SaaS, and Web-Based.
Other details
3. Qualio
With Qualio's enterprise-class cloud QMS, you can finally stop juggling various software products and focus on your company's most valuable assets.
The flexible yet powerful solution seamlessly integrates into existing workflows to automate tasks associated with product development in life sciences companies.
In addition, Qualio has many features for quality control to satisfy the customer.
Features 
Centralize and archive documents for quality management
Modernize quality management
Offers good collaboration to avoid miscommunication
Analytics and reports 
Follow worldwide quality management procedures
Work online anytime, anywhere
Prevents delay by establishing accountability
Some screenshots of Qualio
Likes
It provides many options like templates, audit trails, electronic document training, etc.
This will be a good opportunity to put all of the QMS documents in one place and use digital signatures.
User-friendly with great flexibility.
This system offers to implement both a QMS as well an eQMS at the same time.
Dislikes
Difficult to search the documents.
Some users feel filters cannot identify particular documents based on a keyword.
Sometimes when you copy and paste the text into a document, the formatting does not come over correctly. 
Document formatting may take a bit of time.
Other details
4. Arena PLM and QMS
The arena is a cloud-based enterprise quality management system.
Arena's Quality Management System connects quality and product design so you can safely introduce new products to the market. This system also helps you comply with regulations.
Features
Able to produce Safe and high-quality products
Creates a single system of truth
It avoids confusion and reduces the FDA and IOS compliance risks
Multi-talent software and easily scalable
Simple collaboration between partners
Screenshot of overview of Arena item page
Likes
Customizable eQMS.
The user interface is the most attractive.
Easy to use the platform and intuitive.
Helpful Diagram flow.
The arena has a lot of features that you can use.
The Arena staff are very helpful and can answer any questions you have.
Dislikes
Some users feel functionalities are bulky and difficult
Can improve Integration with current ERP 
No active interface updating document
Difficult to set the metrics
Sometimes difficult to pull the reports
Other details
5. ETQ reliance QMS
ETQ is a cloud-based QMS powered by an Agile platform. This software is designed for business users. It supports all industry standards that are based on ISO. In addition, the software has built-in low code/no code tools and can be integrated with other software using REST APIs.
Features
It has 40 plus easy-to-use applications
An agile platform
Linking and data inheritance
Industry-standard and advanced integration options
External collaboration
Contextual awareness
Unlimited flexibility and easy adaptability
It can be used on any device from anywhere
Screenshot of overview ETQ reliance QMS
Likes
ETQ is a terrific partner for both their product and services
Easily configurable, able to change quickly
Modules are integrated
Helps to maintain the data related to SKUs
Dislikes
Some users feel the user interface is outdated.
Training aids can be much better.
There is no standard way to name things, so figuring out how to set things up can be hard.
It could be more user-friendly.
Troubleshooting can be difficult when you have issues with the module.
 Mobile and User experience need to be improved.
Other details
6. Intellect
Intellect is a company aiming to empower people to innovate with new technologies. Intellect QMS 4 is software that helps you manage your quality system.
It is customizable and can integrate with other applications. There is also a mobile app so that you can access it anywhere.
Features
A highly configurable and no-code platform
Supportive dashboard
CAPA Setup
Audit management
Calibration and maintenance
Change management
Complaint and deviation management
Document control
Employee training
Some screenshots of Intellect
Likes
The no-code platform provides flexibility and helps with the configuration.
The implementation process is appreciable.
The integrated LOS cum LMS platform has 50+ other core banking modules. 
This system is affordable for small and medium companies.
Dislikes
The mobile app needs improvement.
Onboarding would have been quicker using Outbox features.
Customization of the system needs training.
If you want to use the same functionality in more than one place, you have to build it again in each place.
Other details
7. ZEN QMS
Zen QMS is a comprehensive, easy-to-use platform that will help you manage all aspects of your quality management. The system tracks everything from documents and audits for internal or external consumption – it's up to date with modern standards.
Features
Follows the regulations of the Lifecycle Industry EX: 21CFR pt11/Annex 11 and relevant Gxp/ ISO.
Instant access to all modules
Each module works together. 
Easy collaboration between teams for better work management
Some screenshots of ZenQMS
Likes
Responsive support team.
The system can be tailored to fit your company.
The team will always work to implement new features to improve your quality productivity.
The dashboard is easy to use and helps you organize your data differently. 
The software was smoothly implemented, and employees could use it.  
Both on- and off-site. It's also a great value, providing many features for the price.
Dislikes
Many features are not able to customize.
Matric's capability is a bit limited.
Other details
8. ComplienceQuest
The CQ Quality Management System helps companies move from reacting to quality events to predicting and preventing future problems.
This system uses data to create intelligence and insights that can help improve products, speed up innovation, meet regulatory requirements, and make customers happier.
Features 
Manages the financial impacts like loss of revenue, fines, product return, freight cost, and liabilities
Controls the quality impact like an inefficient use of resources and poor quality production
Takes care of time impact to speed up the production process
Maintains the consistency of production
Risk reduction by providing visibility between requirements, quality process, product record, etc
Effective compliance and provides old audit trails to speed up the compliance
Likes
All QMS aspects are easily managed in CQ
Users feel the interface is clean and easy to understand
Easy configuration EQMS is another plus point
Offers many outbox features
Users can easily navigate and find their document
Dislikes
You need to fill in a lot of information to do a good evaluation
All the requirements will not be active at the same time quickly
Some customizable features may take a long time to implement
Other details
9 . Trackwise
Here is another efficient and effective way to manage your quality management processes, Sparta Systems' TrackWise Digital QMS software.
This industry-leading cloud-based system enables organizations of all sizes with minimal overhead costs while achieving rapid time-to-value. Again, this is a Honeywell company that brings leading-edge quality management solutions.
Features
Able to simply the quality management system
Reduces the complexity of quality management
Connects the stakeholders and suppliers
Introduces the latest innovative technologies
Wordclass technology palteform
Some screenshots of Trackwise
Likes
Able to configure the workflow to match business processes.
The interface of this system is very intuitive, making it easy to understand for users. 
The control process allows you to have full authority over your projects.
The software is easy to implement and can be scaled up or down as needed.
Dislikes 
Need proper training work on it.
Training is expensive for developers and administrators.
Users expect better local control while writing reports.
There is a lack of specific information between different levels of data.
Other details
10. Effivity QMS
Organizations can now take a more comprehensive approach to manage their quality by using Effivity, software that streamlines and automates all aspects of QMS. In addition, the platform provides an integrated solution for effective risk addressing as well.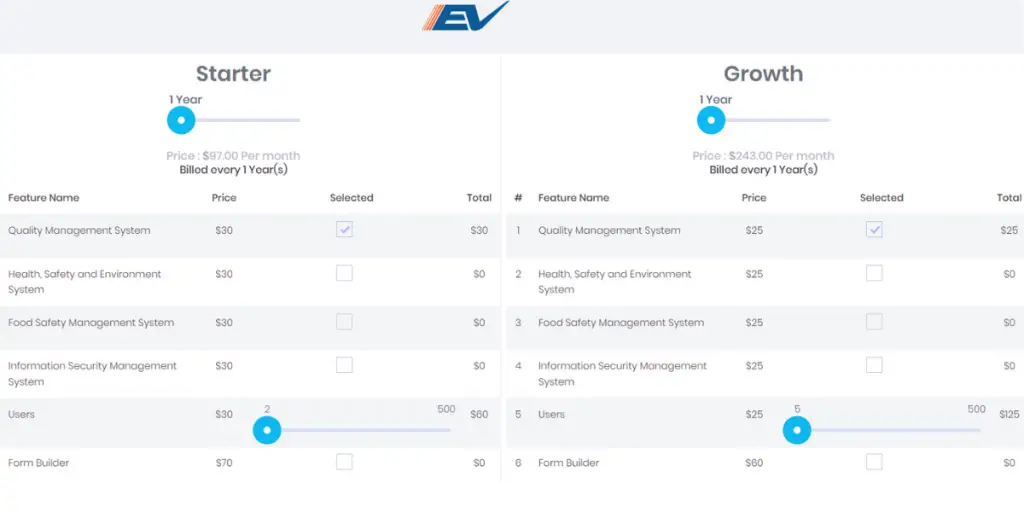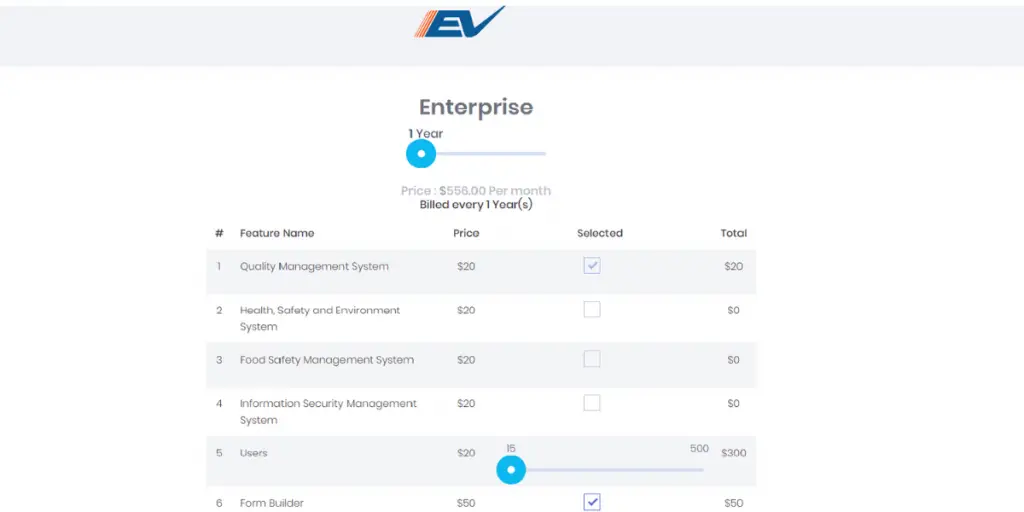 Features
Effective online-offline communication
Manages the strategic alignment between business
Manages the risk and opportunity of QMS
Manages the HR-related compliances
Easy design and development process
Define the policy and objectives of the product
Maintains document information
Likes
Immensely reduces the paperwork.
Easy to implement and maintain the quality of the product.
Enable to meet all the compliance expected from ISO 9001, ISO14001, etc.
Dislikes
The user finds some functionalities difficult to understand.
Many modules need customization bit for a greater price.
Some services, such as disabling sending emails to employees during the setup process, limit what colors you can use.
Other details
Conclusion
In conclusion, product quality management is a procedure that must be conducted vigilantly to avoid defects in the products and ensure customer satisfaction. 
Selecting the right software that can help you manage all aspects of product quality effectively. 
This blog post has given you many options for quality management software that will be helpful for you in deciding on which software to choose for your requirements.
Reference