Cloud ERP (also called Cloud Application Programming) is a new approach to high-end IT infrastructure and data processing.
Cloud ERP enables a single, central source of truth for all data from any source, including external databases and non-relational analytical applications (NRALs). IFS ERP is one of the popular cloud ERP software.
The below article gives you valuable information about the IFS ERP system.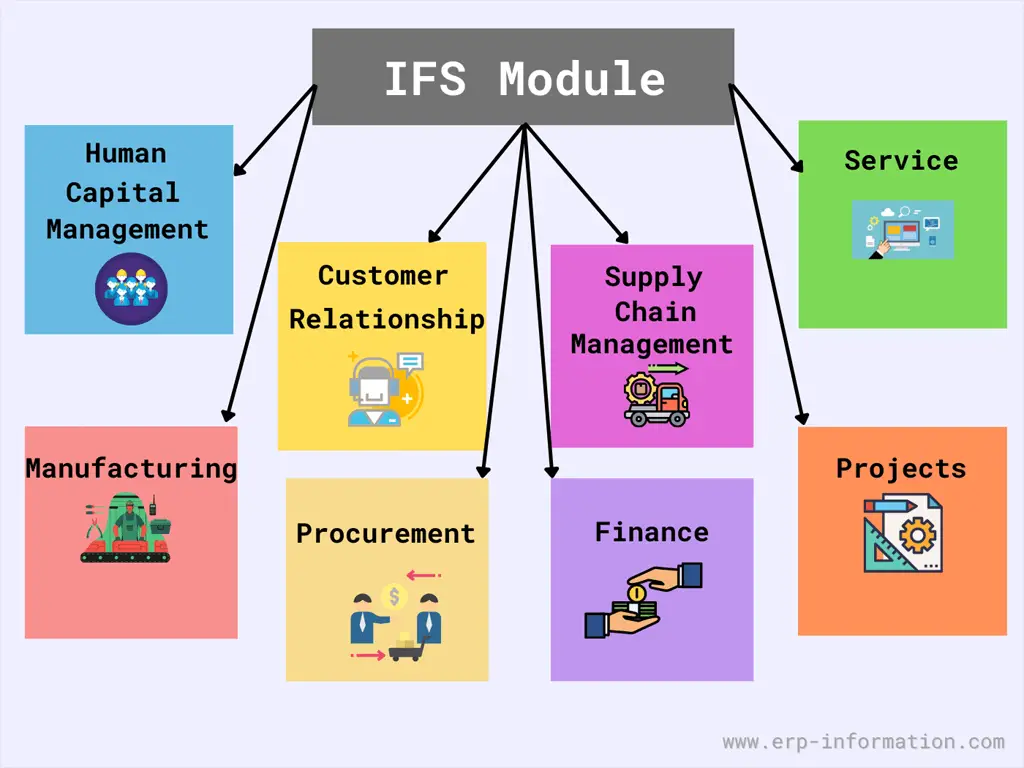 What is IFS ERP?
IFS ERP is a cloud ERP software that provides project management, asset management, and service management functionality. It is highly configurable for different industries.
An agile solution allows organizations to customize the software with the modules they require instead of buying different software.
IFS ERP Pricing
Pricing information is publicly unavailable—contact the vendor for the pricing details.
User license range is from 40 to more than 5000
Implementation
It helps organizations implement the software as early as possible by assigning a dedicated implementation and support team.
After implementation, it provides training both online and offline( classroom training). Offline training takes 2 to 3 days depending on the course, and online training takes 1 to 4 hours depending on the course.
Services and Supports
It provides a wide range of support plans, from basic plans to 24/7 emergency support.
Other than that, it supports via phone, internet, and community forum.
IFS ERP Modules
Finance
Customer Relationship Management
Human Capital Management
Manufacturing
Procurement
Projects
Service
Supply Chain Management
Disadvantages
Its user interface is very difficult to use and frequently sends error messages.
What industries does it support?
It supports industries such as
Aerospace & Defence
Energy & Utilities
Engineering & Construction
Food & Beverage
High Tech and Office Equipment
Manufacturing
Oil & Gas
Property & Commercial Services
Telecommunication
Service Industries
Customers
Cognizant
Panasonic
DE hevilland aircraft of canada limited
Anticimex
BPPL
carshop
Cheer Pack
indigo
Motorola
Copa Airlines
Alternatives
You can find more cloud ERP software similar to IFS ERP.
You will also like: