Cloud ERP allows businesses to buy and manage their information to support efficiency and is easy to operate.
On Deltek costpoint cloud ERP, you can buy stock-based products, renew subscriptions, update accounting information, and much more.
Read out the post to learn more about Costpoint ERP.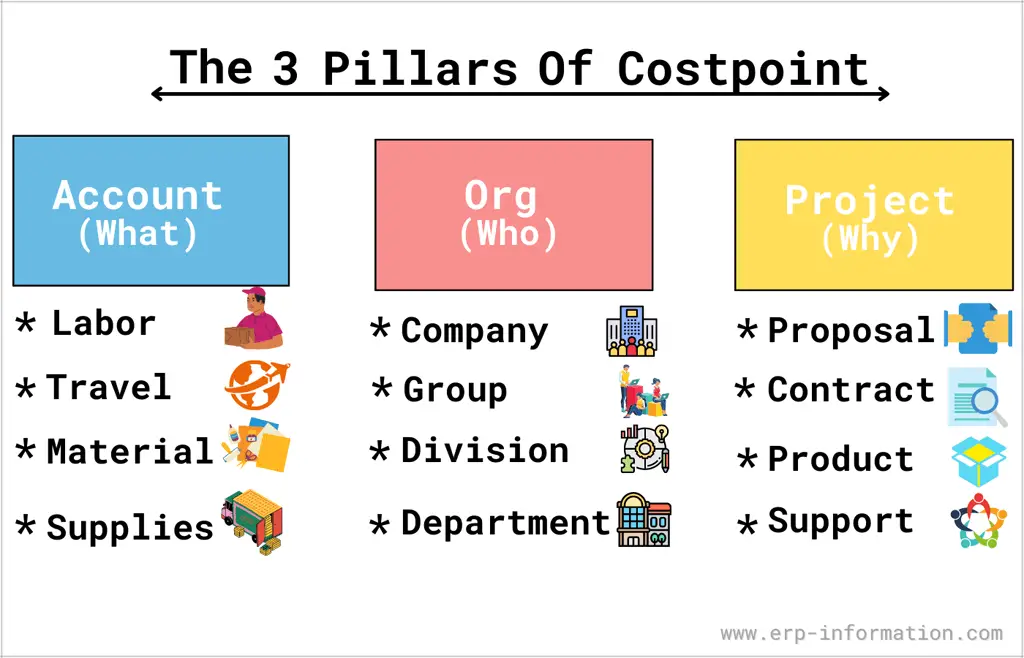 What is Deltek Costpoint ERP?
The Deltek costpoint cloud ERP is the most complete and integrated business management solution for small and medium-sized businesses. This ERP is mainly dedicated to government contractors.
Utilizing the latest technologies and offering daily reports with detailed reports on every aspect of your business, Deltek cloud ERP helps to streamline your business operations.
Deltek costpoint Pricing
It has not disclosed the accelerated pricing. To get the pricing details, contact the vendor.
Front and back suite starting at $30/user/month.
Full suite starting at $46/user/month.
Implementation
Costpoint offers a convention implementation plan for government contractors. That includes
Complete testing plans
Expandable platform
Less risk of implementation from data relocation
Industry based platform configuration
Also, consultant teams and project managers help the customers install, customize, integrate the software, and train employees.
Services and Supports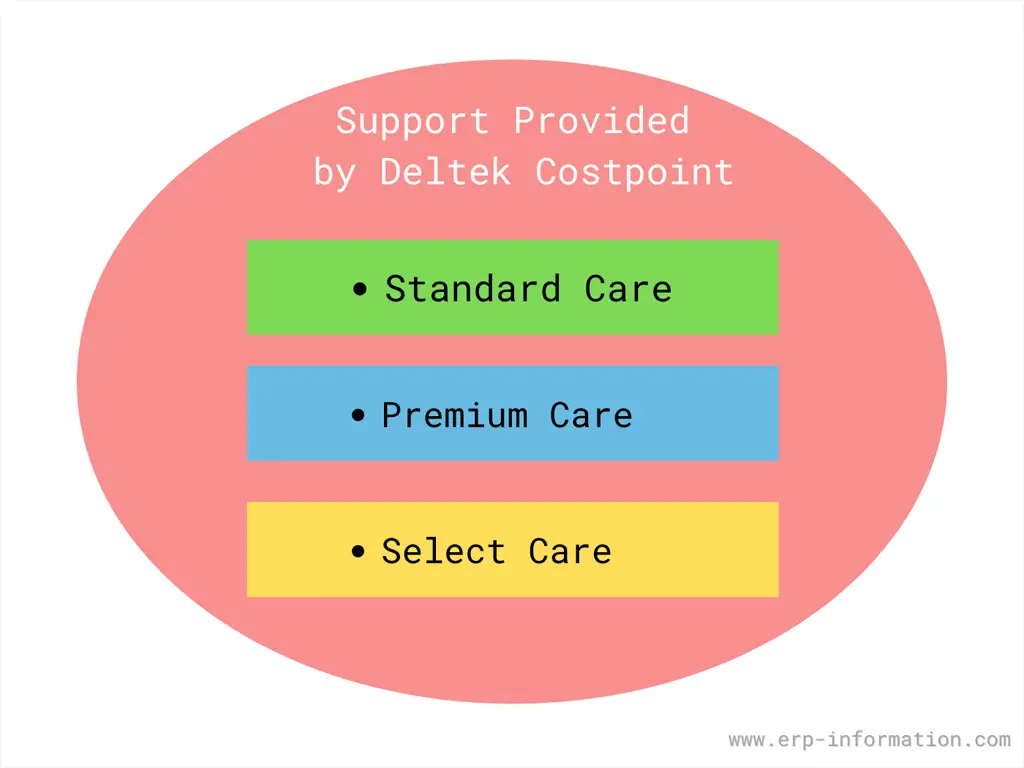 Deltek Costpoint offers three types of customer support
Standard Care: With this type of support, customers will get help online and by Email within 24 hours during working hours. It provides unlimited support for the first 120 days and then supports 15 cases per year. It also provides four permitted support contacts and new releases.
Premium Care: It provides all features of standard care along with that customers will get phone support, extended business hour support, support for unlimited cases. Customers also get six permitted support contacts.
Select Care: It provides all features of premium care along with a dedicated customer support manager. In addition, it provides 24/7 support and 15 permitted support contacts.
Deltek Costpoint Modules
Business Intelligence
Contract Management
Human Capital Management
Manufacturing
Project Accounting
Project Management
Subcontractor Management
Time and Expense
Advantages
Enhances efficiency – This ERP solution allows the business to turn a complicated process into a simple process. With the help of valuable features, companies can automate the departments, project budgeting and forecasting to increase their profits.
Increases visibility – It allows the companies to analyze their profit with the help of comprehensive features. Hence companies can have clear visibility to make business decisions.
Simplifies HR process – Costpoint offers a single integrated solution. Hence companies can have a simple HR process from recruitment to enrollment.
Has robust architecture – Its robust web service architecture makes the integration easy. So the Deltek software can be easily deployed and executed in all production environments.
Disadvantages
While working with the software, you will get more frequent and unhelpful messages.
You can attach the report only in the form of a PDF. If you want to take a picture of any receipt, you will not get it in the form of PNG or JPG directly.
To take an expense report, you need to enter data many times.
What industries does it support?
It supports industries such as
Accounting and CPA
Architecture, Engineering, and Construction (AEC)
Energy
Oil and Gas
Management and IT Consulting
Nonprofit
Aerospace and Defense
Engineering Procurement Construction
Government Contracting
Marketing Agencies
Deltek Costpoint Alternatives
Costpoint Customers
Aero Simulation
BGI LLC
Digital Consulting Services
Technology Management Company
LogiCore
Sealaska Government Services
GHD
You can get more cloud ERP software similar to Deltek Costpoint.