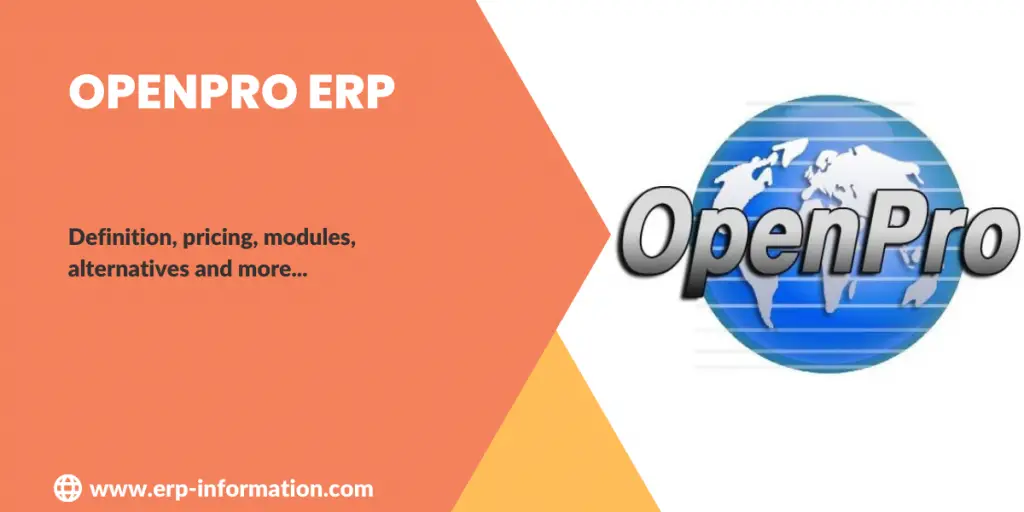 Open-source ERP is a complete, integrated platform that enables the commercial off-the-shelf implementation of typical business applications on-premises.
OpenPro ERP is one of the advanced open-source ERPs and the world's first web-based ERP solution.
OpenPro offers accounting and business management software for businesses of all sizes and types and cares about their customers and their experience with the software.
This article gives you details about pricing, modules, and alternatives of OpenPro ERP.
What is OpenPro ERP?
OpenPro ERP is a stand-alone ERP platform that offers easy-to-use business solutions to help you meet your business needs, whatever they may be.
Whether your business is online or off, runs one location or several locations, or exists as a service provider to multiple clients, it helps you create a customizable system that meets your needs.
OpenPro empowers you to make fast and informed business decisions.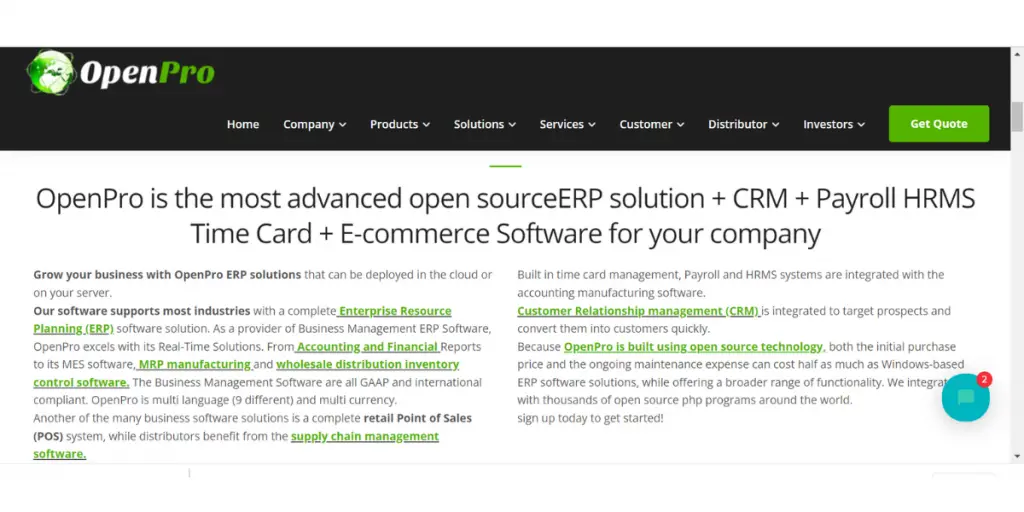 OpenPro ERP Pricing
(As of writing this article, pricing details are as follows. For more updates, refer to its official website)
OpenPro ERP offers prices depending on some factors like

Type of database
Hardware platform
The operating system that you run on the hardware platform
Number of users on the system at a time

It charges extra for labor and maintenance.
It offers less than $5000 for 5 users with financial, manufacturing, and supply chain modules.
If you use the cloud, the initial price is $44 per user per month
If you use on-premise initial cost is $1000 per user, and again you need to pay $1000 per module
OpenPro beneficiaries
Small business organizations: This is an open-source product, so your costs are lower, and most customers see a Return on Investment (ROI) within the first year of use.
As your business grows, OpenPro grows with you. Additional modules can be added when needed. The modules you start with are not "lite" or "limited" versions of existing modules; they are full-featured with no limitations.
Medium business: OpenPro is a good program for medium-sized businesses and for people who need to use it for 10-100 people.
Enterprise ERP: This ERP is hardware and software independent, using the latest technology from OpenPro.com.
OpenPro cost is reasonable, depending on the number of concurrent users and the modules needed to run your business.
Industries and Marktes: OpenPro software that helps businesses manage their work. Products are easy to use and can help businesses in a bunch of different markets.
Other Information
It offers three types of implementation
It provides different types of database

MySQL – Popular open-source database
MS SQL – Popular windows server database
IBM DB2 – Scalable, fully-featured, user-friendly database
ORACLE – Industry standard database

OpenPro ERP provides three types of versions.

On-demand Cloud Saas – Number of users 1 to 2000. In this version, you will get all the basic modules. But in that module, you need to pay for some features separately. They are payroll, time card management, job costing, HR management, fixed assets( comes under the financial module), warehouse management, barcoding, E.D.I (comes under the distribution module), material requirement planning, capacity requirement planning, master production scheduling(comes under the manufacturing module), utility credit card processing(comes under the e-commerce module), CMMS, information management multi-language/currency (comes under system module)
Easy ERP – Number of users 1 to 50. In this version, all basic features are available, and you must pay for some features mentioned above, except credit card processing.
Enterprise ERP – Number of users 1 to more than 10,000. You will get all modules and their features.
Following are the OpenPro modules
1. Financial
General Ledger
Accounts Payable
Accounts Receivable
Fixed Assets
Job Cost
Payroll Module
Human Resource Management
Time Card
Project Management Contracts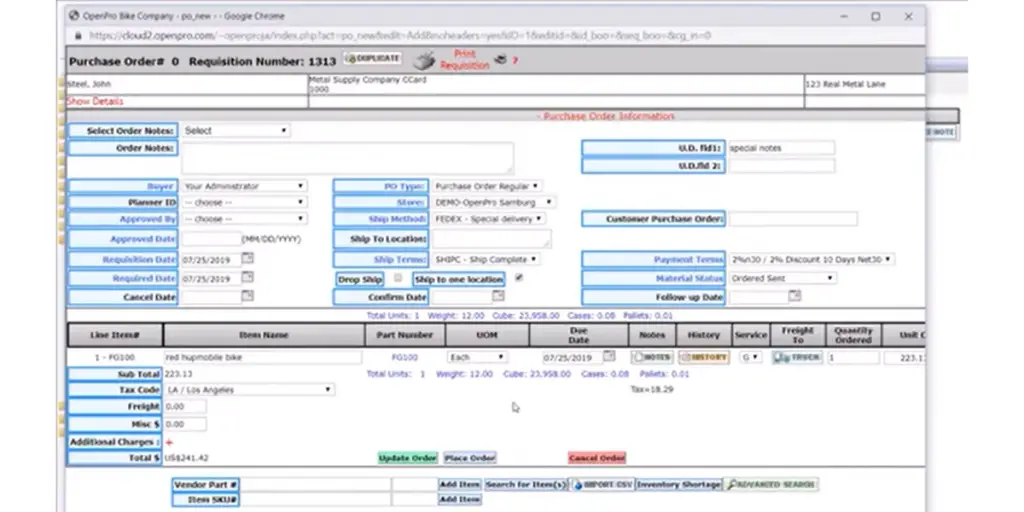 2. Distribution
Sales Order Entry
Order Processing Option
E.D.I Overview
Demand Forecasting
Customer Relation
Sales Analysis
Retail Point Of Sale
Warehouse Management
Purchasing Management
Inventory Control Management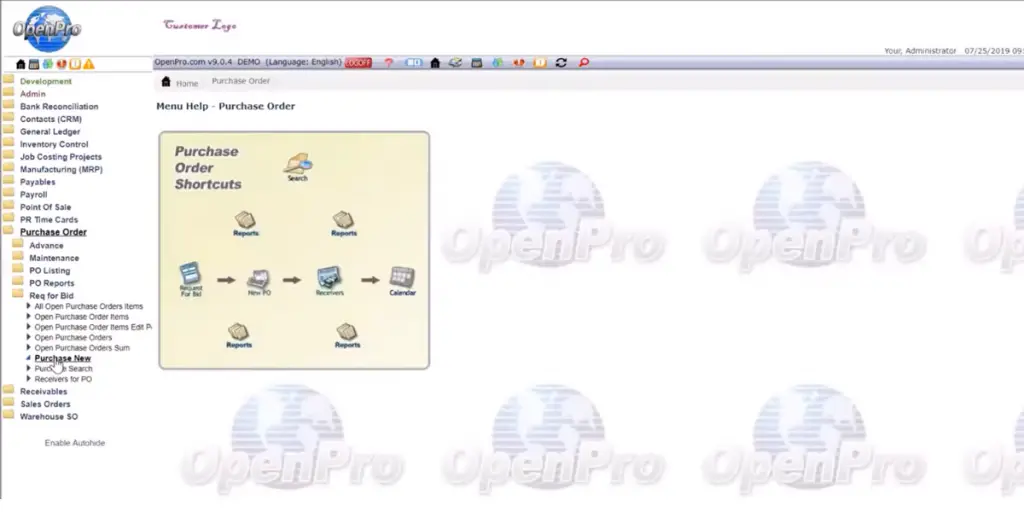 3. Manufacturing
Shop Floor Control
Manufacturing Standards
4. Mobile Applications
Mobile Order Entry
Mobile Purchasing
Warehouse Management
Retail Point Of Sale
Mobile Marketing Programs
Mobile Customer Relationship Management
Customer Applications
Service Organizations
5. CRM
6. E-commerce
Business to Customer
Business to Business
Utility Credit Card Processing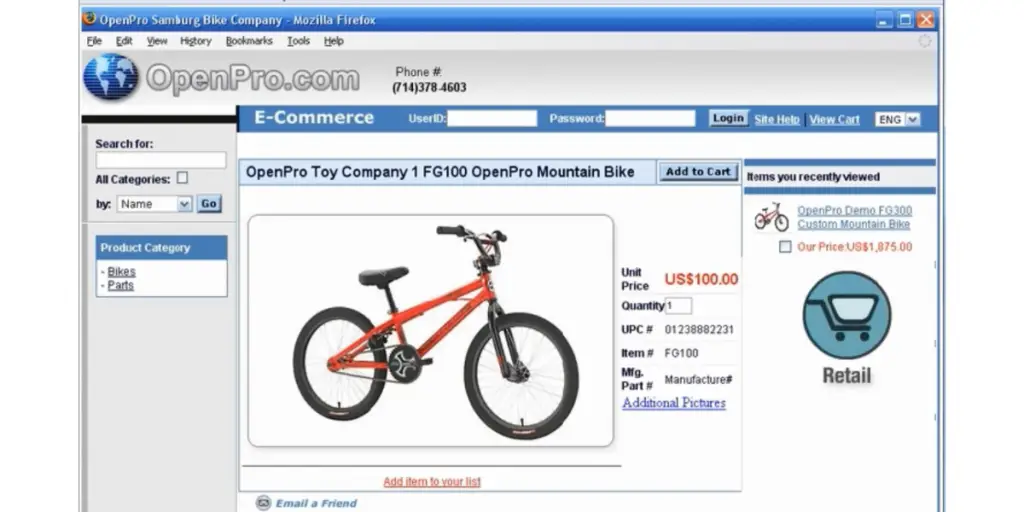 7. System
Workflow Management
Document Imaging
Communications
Information Management System
CMMS
Knowledge Base
Report Writer
Multi-language, Multi-currency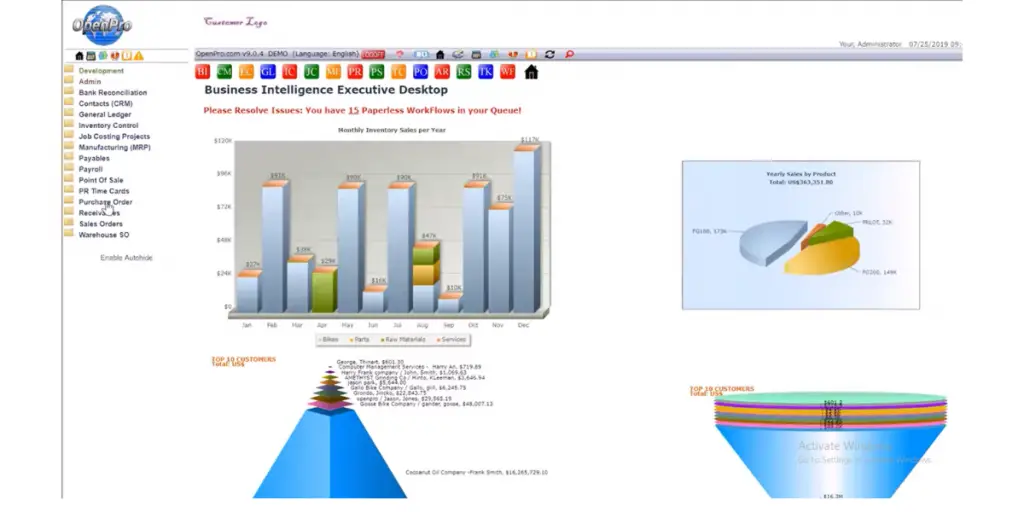 What industries does it support?
It supports the following industries.
Manufacturing
Automotive
Packaging
Food industry
Pharma industry
Distribution
Government
Non-profit
Retail
Healthcare
OpenPro Alternatives
You can find more open-source ERPs similar to Open Pro.
Conclusion
By the end of this blog post, it should be clear that OpenPro is an excellent choice for businesses of all sizes. It is packed with features yet remains easy to use and modify. The price is also suitable for most budgets. So, if you are looking for an open-source ERP system, we highly recommend giving Openpro a try.
References