Are you searching for the right technology to save time and increase productivity? Here we are introducing a comprehensive ERP solution. That is Tryton open-source ERP software.
This article gives you an in-depth look at Tryton and its features.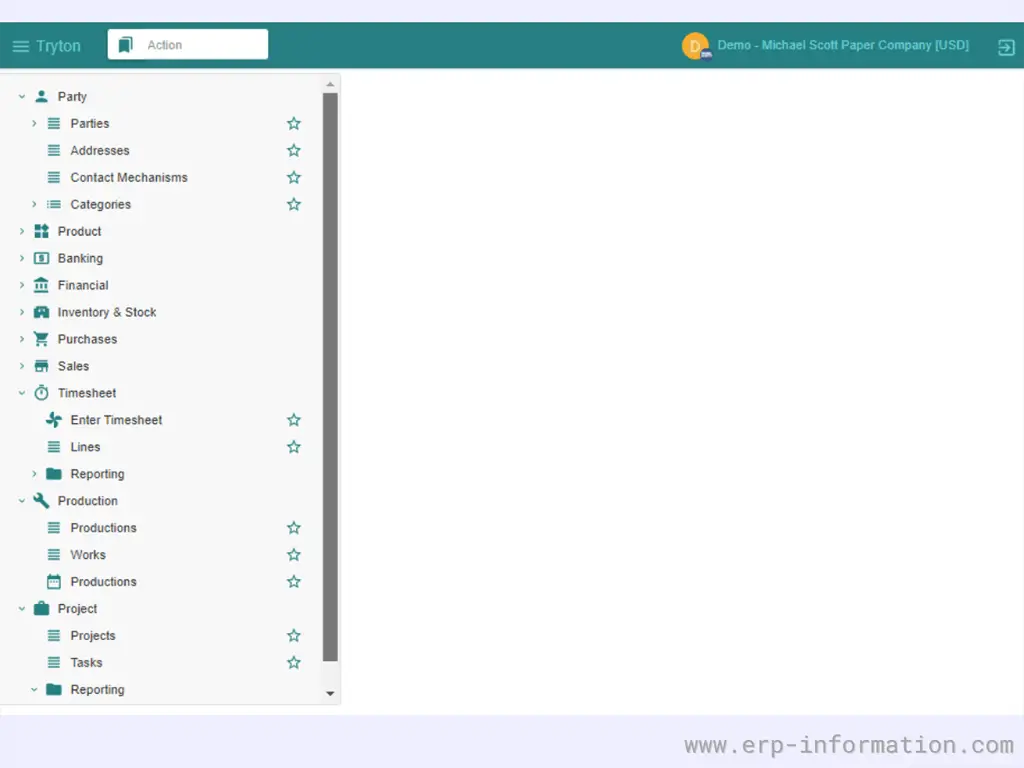 What is Tryton?
It is an open-source ERP solution stack designed for small, medium, and modern enterprises.
It offers flexible architecture, robust security, and complex query capabilities to help industries transform their business models. 
It features a fully customizable set of features keyed to the business criteria of the user.
It enables companies to gain maximum value from quickly adopted solutions that improve average daily usage and reduce costs.
Tryton pricing
It is 100% open source and entirely free of charge. (as of writing this article, refer to its official website).
Free demo is available in several languages that you can access from their website.
Technical Information
Programming languages used are Python and Javascript
Operating systems are BSD, Linux, Mac OS X, Window
The latest release is 6.0
License: GPLv3
It is available in 19 languages Bulgarian, Catalan, Czech, German, English, French, Hungarian, Italian, Dutch, Polish, Portuguese, Russian, Slovenian, Spanish, Chinese (Simplified)
Deployment models are Cloud, Saas, and Web-based
It provides support through 24/7 Live response and Chat
It includes training in the form of In-person, lives online, Webinars, and documentation
Tryton Modules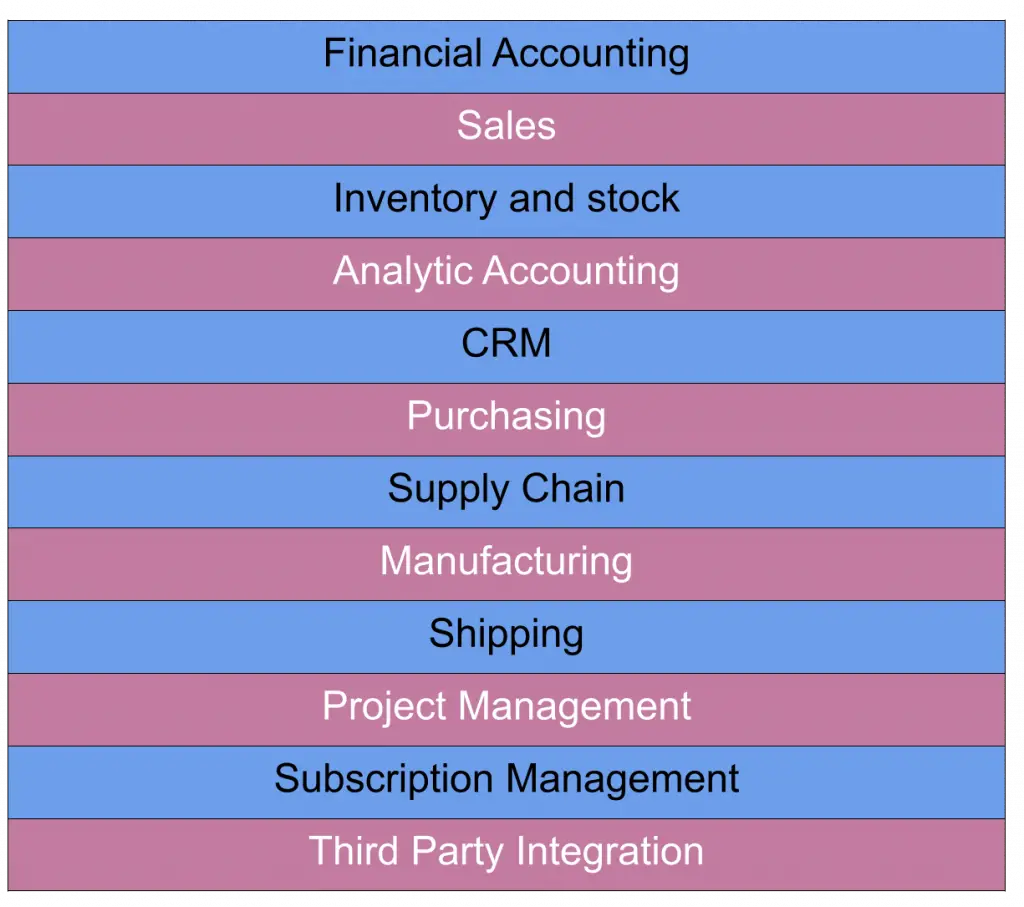 Financial accounting

To do all account-related transactions and to record all transactions.

Sales

To track and monitor orders from quotation to customer satisfaction.

Inventory and stock

To monitor and maintain the inventories in the warehouse from receipt to dispatch.

Analytic accounting
CRM

To have good relationships with customers and convert that into sales.

Purchasing

To Track orders and to save time by grouping the orders

Supply chain

To fulfill the warehouse on time.

Manufacturing

To convert the raw materials into fully finished products with the help of a bill of materials and routing.

Shipping
Project management

To explore the gainfulness of projects and to remind to invoice clients.

Subscription management

To generate return invoice for customer contract.

Third-party integration

To automate the communication with websites, banks, etc.
Tryton Advantages and Disadvantages
Advantages
It is a fast, user-friendly software system
It includes an automatic inventory tracking system and a warehousing widget
It generates reports instantly
Disadvantages
The asset tracker is not available
The mobile version is not available
Tutorials are also not available
What industries does it support?
It supports industries such as
Chemical
Pharmaceutical
Logistics
Trade
Manufacturing
Project management
Other industries
Tryton Alternatives
You can find more open-source ERP similar to Tryton.