If you have ever worked with a proprietary ERP, chances are you have been frustrated by the high cost of licensing and support fees. But with open source ERP software, there is no need to worry about that.
Apache ofbiz is one of the open-source ERP software.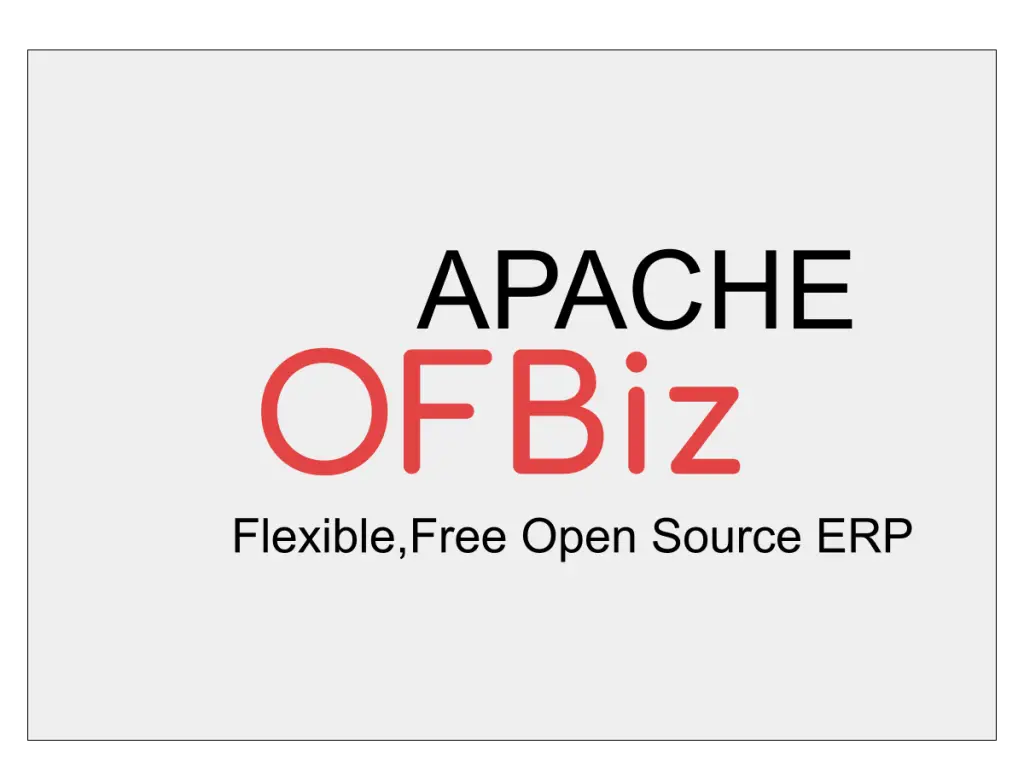 What is Apache OFBiz?
It is one of the open-source ERP systems available today. The OFBiz developers worked closely with hundreds of companies to create a flexible, scalable platform that can be adapted to meet your business needs and yours — no matter which industry you operate in. 
It has been designed to be easy to set up and operate, but powerful enough to handle the processing power of even the largest data centers.
Unlike other ERP solutions designed for large data centers, OFBiz can run on your personal computer (without requiring any special software or hardware).
Apache OFBiz pricing
It is available fully free of charge (as of writing this article, for more updates refer to its official website.)
Apache OFBiz Advantages
It is fully free. No upfront charges
It fully scalable, flexible, and customizable open-source ERP
Apache OFBiz modules and features
Modules
Accounting( GL,AR,AP,FA)
CRM, Order management, and E-commerce
Warehousing and inventory
Manufacturing and MRP
Features
Product and catalog management
Promotion and pricing management
Supply chain Fulfillment
Contracts, Payments, and Billing
Apache OFBiz Alternatives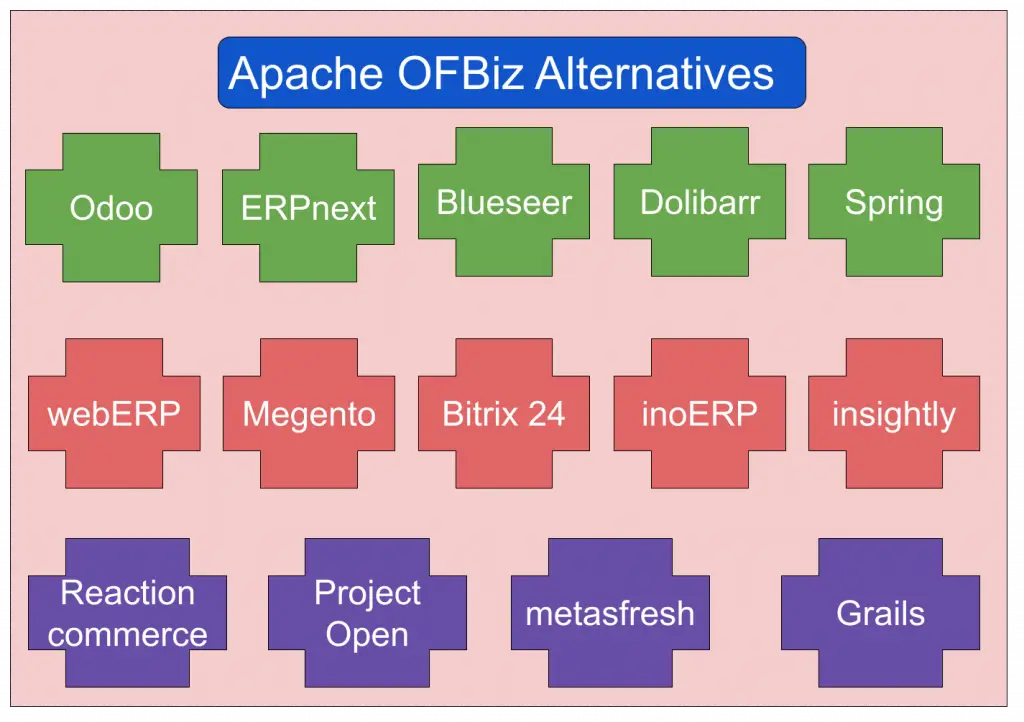 Megento
Bitrix 24
Reaction Commerce
inoERP
insightly
Project Open
Grails
Spring
Blueseer
metasfresh
webERP
You can find more open source ERP similar to Apache OFBiz ERP