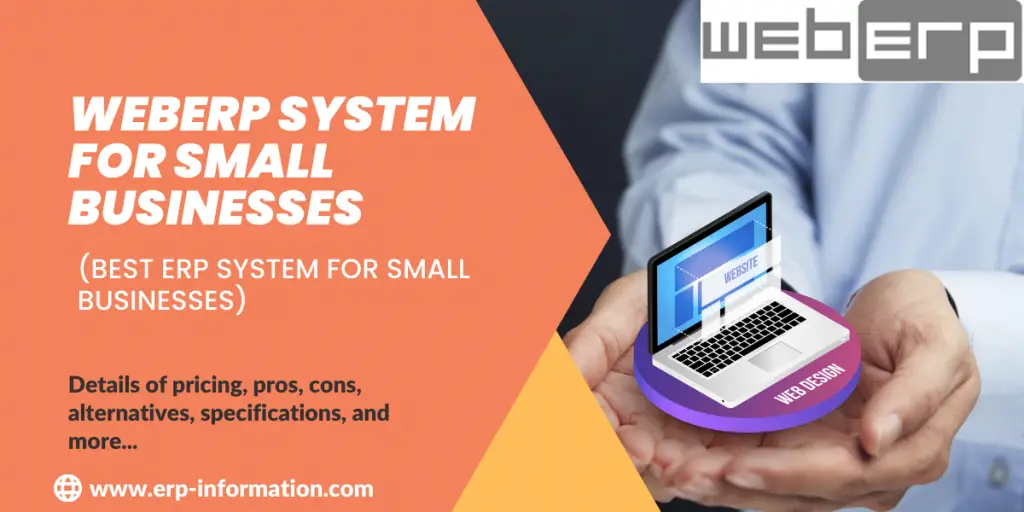 If you are looking for a web-based ERP system perfect for small businesses, you should check out weberp. It is a free download, and companies of all sizes can use it.
It offers various features, including invoicing, inventory management, project management, etc.
In this weberp review, we will take a closer look at the features offered by this software and compare it to other popular ERP systems like FrontAccounting.
Latest release: 4.15.1 
Released on 23/6/2019
What is webERP?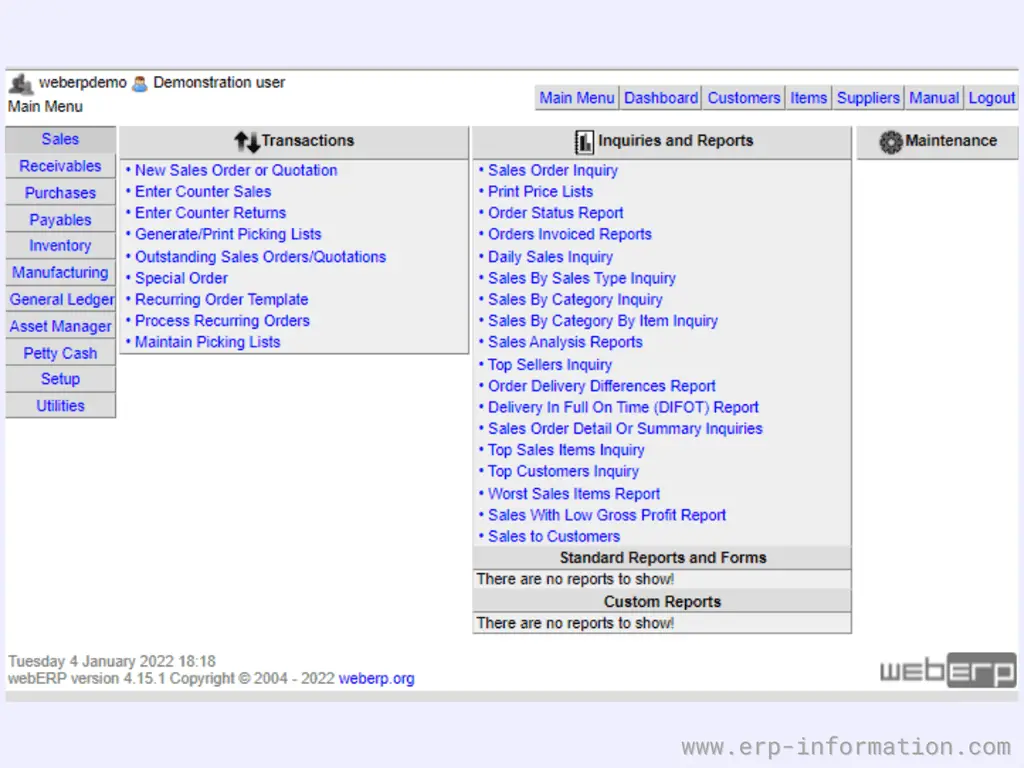 It is a fast, web-based open-source ERP. It is also known as an accounting and business management system.
Companies can process, schedule, and control thousands of individual tasks and connections simultaneously in real-time through an operating system-agnostic platform with its help.
This style of software was designed from the ground up to be easy to install, manage and customize.
Pricing
It is very affordable and an excellent value for small businesses. It also offers a free download, so you can try it before buying. Pricing plans start at $0 per month for the free download.
(For more updates, refer to its official website.)
webERP features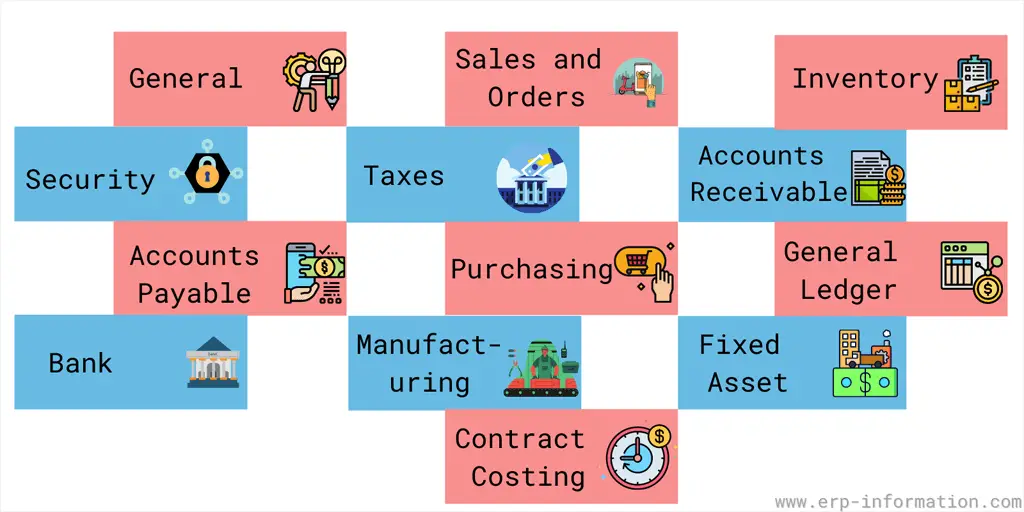 General
Security
Sales and orders
Taxes
Accounts Receivable
Inventory
Purchasing
Accounts Payable
Bank
General Ledger
Manufacturing
Contract costing
Fixed Assets
Pros and cons of webERP
Pros
It offers weberp at a fraction of the cost of other ERP software providers.
It is designed with the user in mind, so it is simple to navigate.
Comprehensive modules include all the features most small businesses need to manage their finances and operations.
It requires only a web browser and a pdf reader to use it.
It provides the best and most comprehensive services and support.
You can customize the software easily as per your business requirements.
All features are well-integrated with each other. Hence it would help if you gave

the input only one time, and changes are generated on their own everywhere.

It takes significantly less time to load.
Cons
It needs regular hosting fees for hardware. Sometimes those hosting fees can be more than investment charges on an on-premise system.
You can not have complete control over your data.
Limited customization options – if you need something that weberp doesn't offer out of the box, you're out of luck; however, this is also true for most other ERP software providers.
Customer support is not always timely or helpful – some users have complained about poor customer service.
Need highspeed internet. Not useful for low network or no network area
Some tasks are difficult to implement
Require more security support for data
What industries does it support?
It supports industries like
Manufacturing
Retail
Wholesale
webERP Alternatives
Both are the most popular ERP systems. They both have pros and cons, but which is right for you? Here's a breakdown of the two systems.
| | |
| --- | --- |
| WebERP | FrontAccounting |
| More affordable | More expensive |
| Limited features | It has more features |
| Hosted online | Must be installed locally |
So which system is right for you? That depends on your needs and budget. If affordability is your top priority, then Weberp is the better option. But if you need more features and don't mind spending a little extra money, then FrontAccounting might be worth considering.
Conclusion
Weberp is a comprehensive web-based ERP system that can help manage your business effectively and efficiently. It offers a wide range of features and functions to suit the needs of companies of all sizes.
This review looked at the key features and benefits of the software and how it can help you manage your business more effectively.
We highly recommend it if you're looking for an easy-to-use ERP system to handle your business needs.
References