It is essential to have automated software or system to enhance your business. For example, people usually use ERP (Enterprise Resource Planning) system to make their process easy.
FrontAccounting will help you to streamline your process. This article gives details about FrontAccounting ERP software.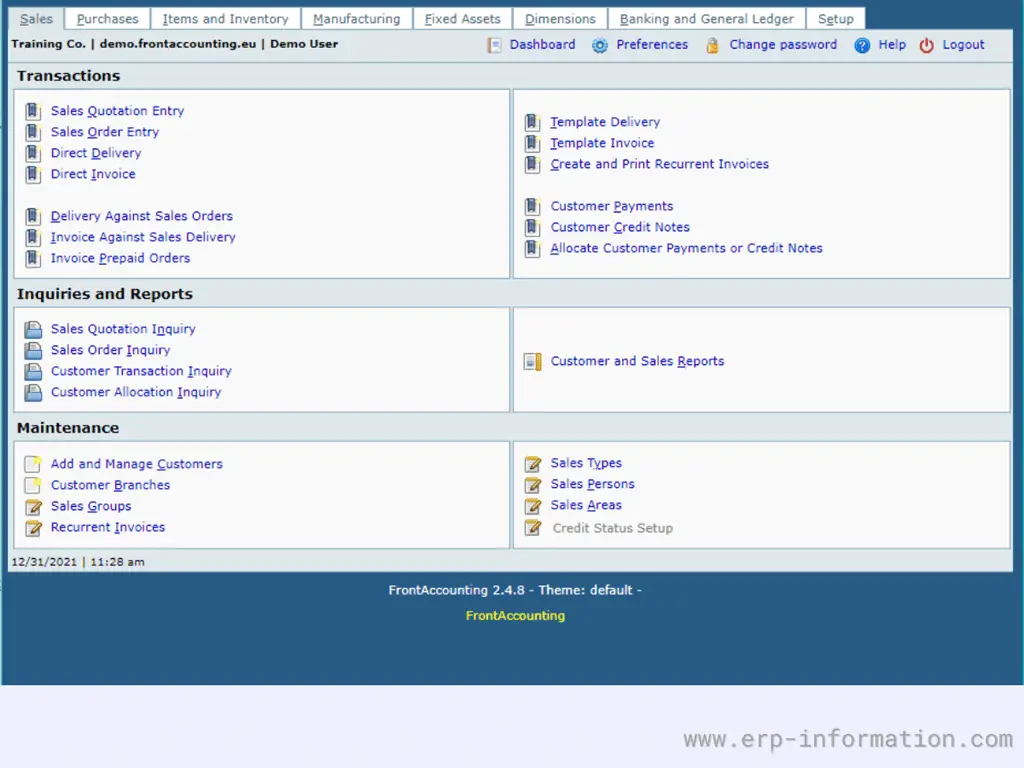 What is FrontAccounting?
It is a free, open-source, web-based software specially designed for accounting purposes. It is suitable for small and medium-sized businesses.
It is multilingual and multicurrency software.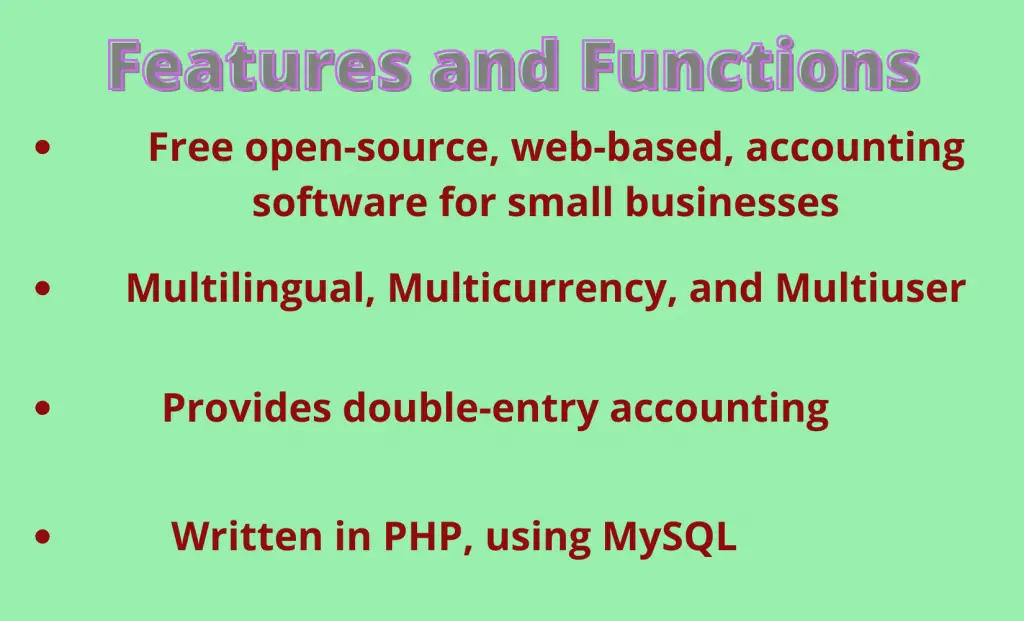 Pricing
This software offers a free version, and it does not provide a free trial. The pricing model is per feature type. For more pricing details, contact the vendor only.
It offers three types of deployment. They are Cloud, SaaS, and web-based.
FrontAccounting Modules
Some Screenshots of FrontAccounting Modules
Sales Dashboard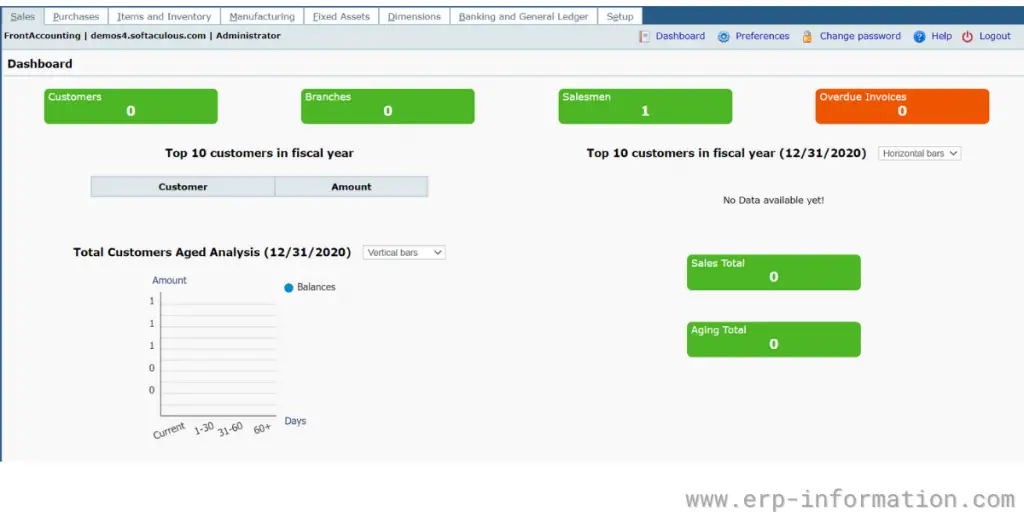 Display Setup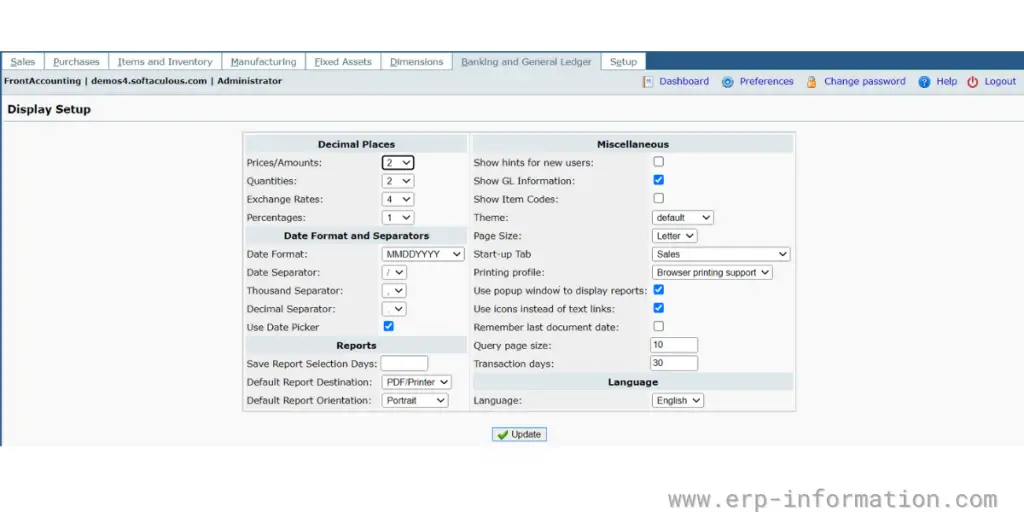 Sales and Accounts Receivable
Purchase and Accounts Payable
Inventory and Stocks
Manufacturing
Dimensions
Cash and Bank
General Ledger
Access Levels and Adaptations
Reports
Apart from these general modules, the software also offers some advanced modules listed below.
Multicurrency Support
Advanced GST/VAT handling
Language Support
Advantages
It provides double-entry transaction, processing, and supporting functionalities.
It has flexible tax configuration potentials.
It is web-based ERP. Hence it is a user-friendly, cost-effective system and also very convenient to use.
Disadvantages
You can not find on customers by name, phone number or address.
FrontAccounting Alternatives
Patriot Accounting
CosmoLex
DLS Financials
Ecount
Zohobooks
Accounting power
AccountMate
Sage Intacct
Freshbooks
You can find more open-source ERP software similar to FrontAccounting.