Check out the article about ERPAG, its features, pricing, and alternatives.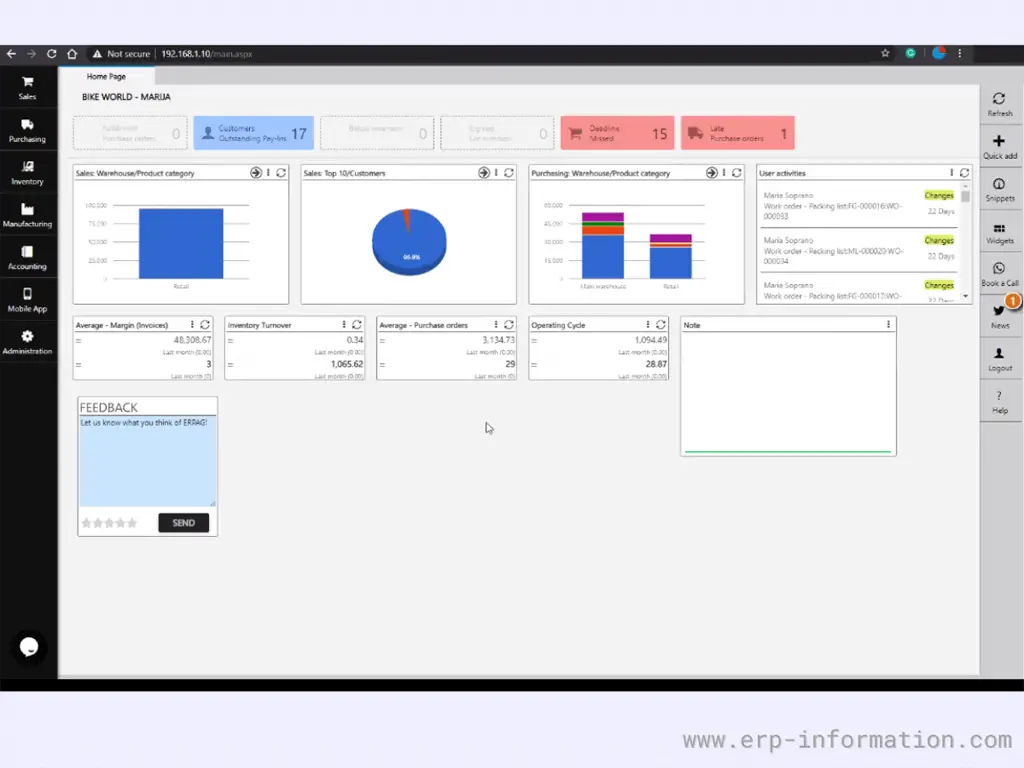 What is ERPAG?
It is a cloud-based manufacturing inventory software. With the help of this software, you can quickly implement and automate your MRP system, sales, inventory, and purchasing.
ERPAG Pricing
As of writing this article, its pricing details are as follows. (For more information, refer to its official website).
Its starting price is $25 per user per month.
All features and supports are available.
Provides 10GB database.
It does not provide the option of automatically renewing of an account.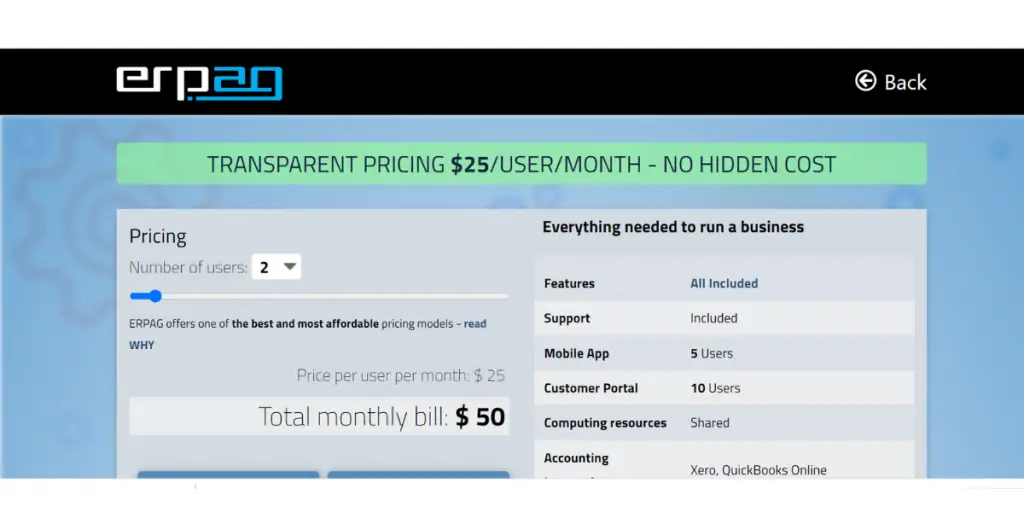 To know ERPAG Professional charges (for enterprise-grade solutions with high volume data flow), you must contact the vendor directly.
Implementation
It implements the software remotely by using more screen-sharing technologies.
It assigns only one person, basically a key account manager, and calls him a 'communication officer.'
From the customer side also, one dedicated person has to be there, and he has to be an authorized person to make decisions during the implementation process.
The first three weeks are a crucial period. In this period, both the customer and service provider work together and put extra effort into solving specific workflow problems.
Supports and Servies
It schedules live-session to provide support and also provides support via tickets and the helpdesk.
Features
Some Screenshots of ERPAG Features
Sales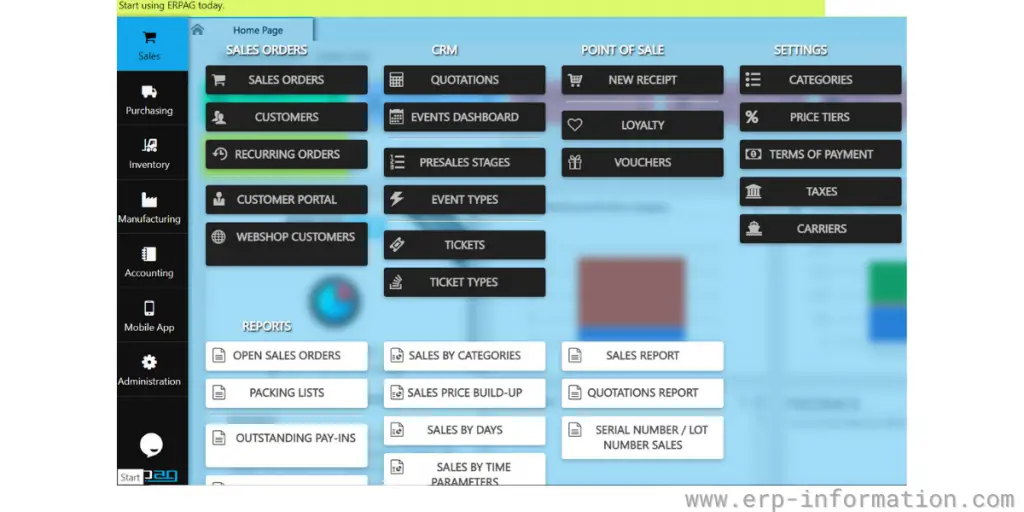 Purchasing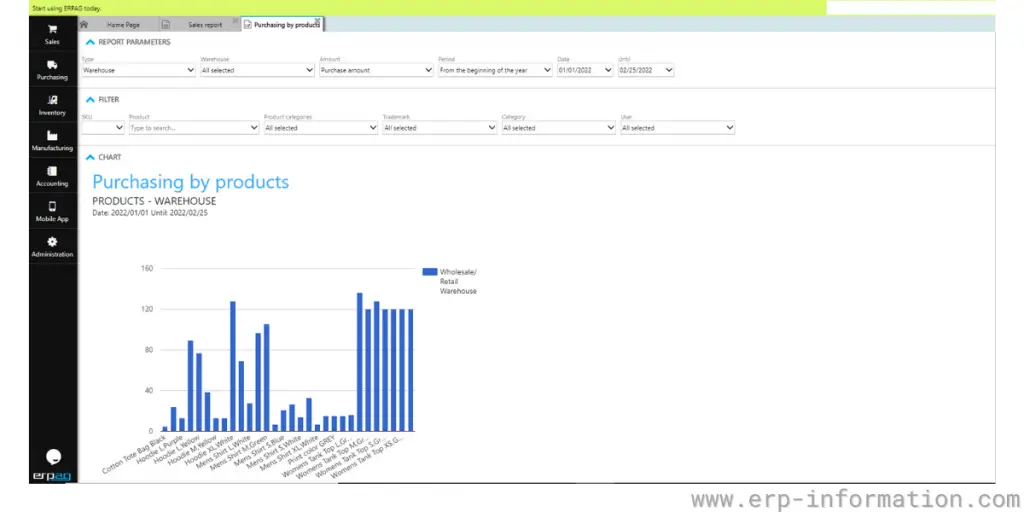 Manufacturing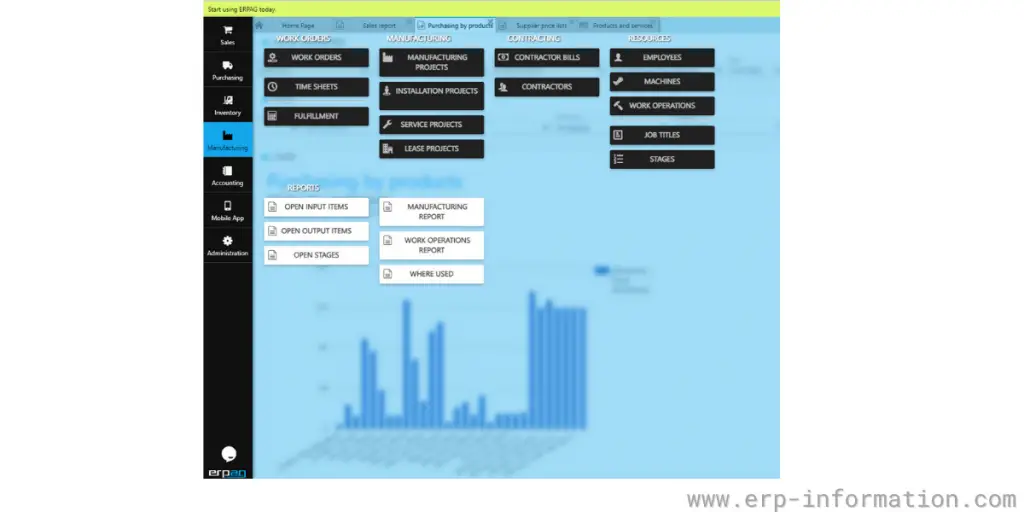 Accounting Report Parameters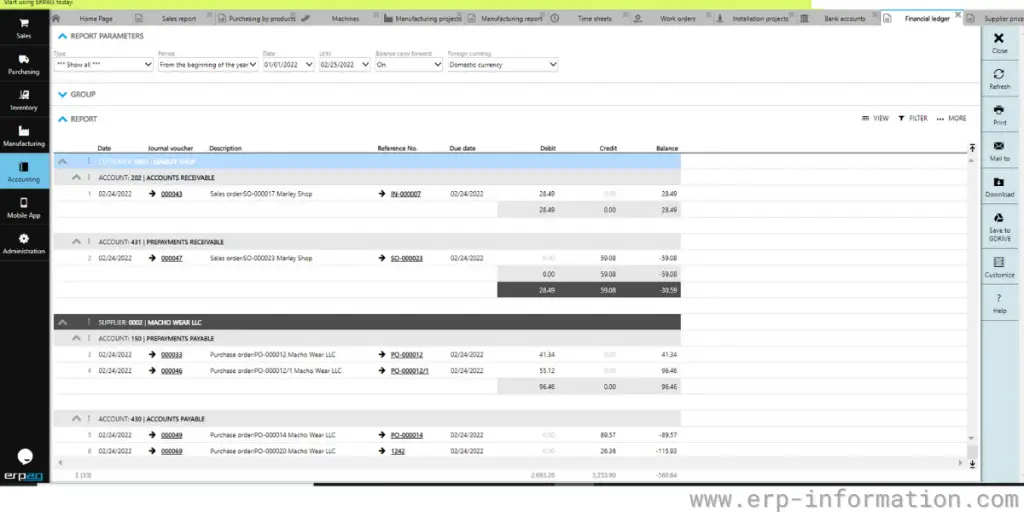 Administration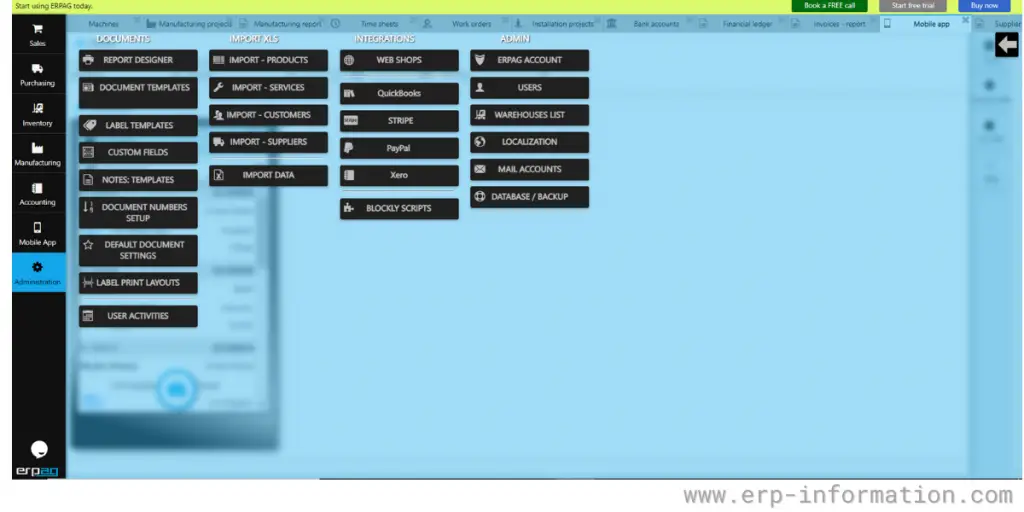 Sales and CRM
Manufacturing
Order Management
Point of Sale
API Integration
Customer Portal(B2B)
Purchasing
Advantages
Easily customizable and user-friendly software.
You can easily fix your mistakes.
You can easily import the data from your spreadsheet.
Disadvantages
With the help of one drive, it is hard to make the software work well.
It is difficult to integrate the software with other apps.
The human Resource feature is not available.
What industries does it support?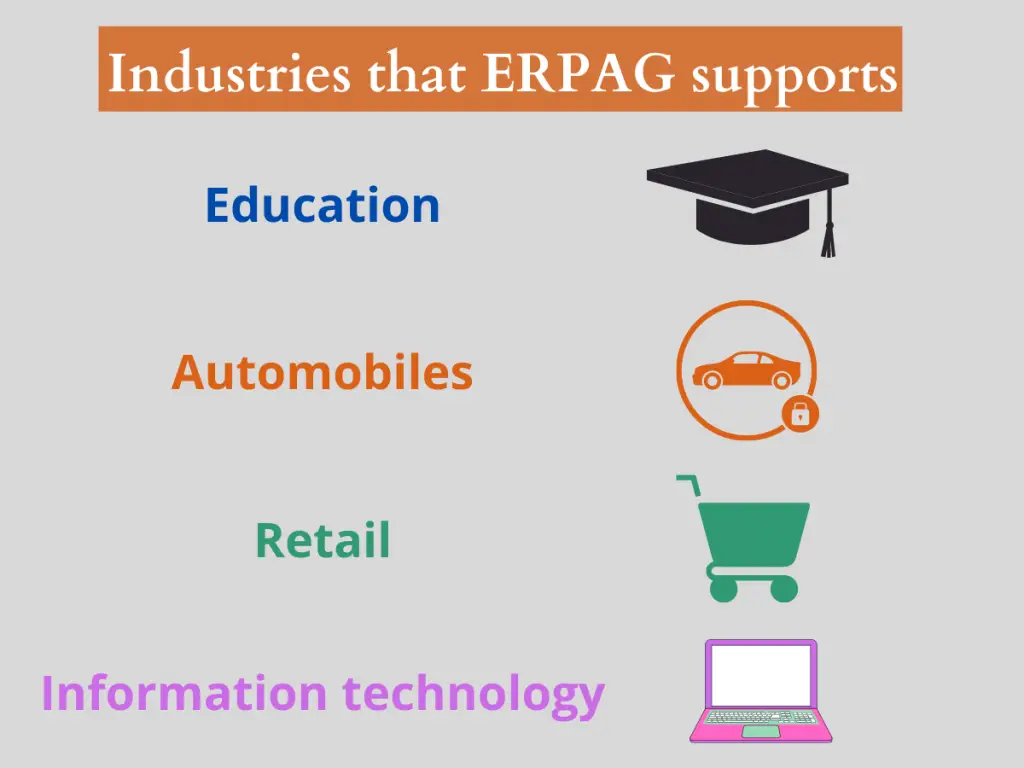 It supports industries like
Automobiles
Education
Retail
Information Technology
Customers
Applied Spectra
FLO Corp
DMH USA sosution for sale
Kenandy
Cobalt kinetics
Alternatives
M1 ERP
DELMIAworks
Sage Intacct
You can find more cloud ERP software similar to ERPAG.