This article gives you valuable, well-researched information about Brightpearl ERP that will help you increase your business's efficiency and productivity.
The article also discloses Brightpearl ERP software's pricing, features, implementation, and alternatives.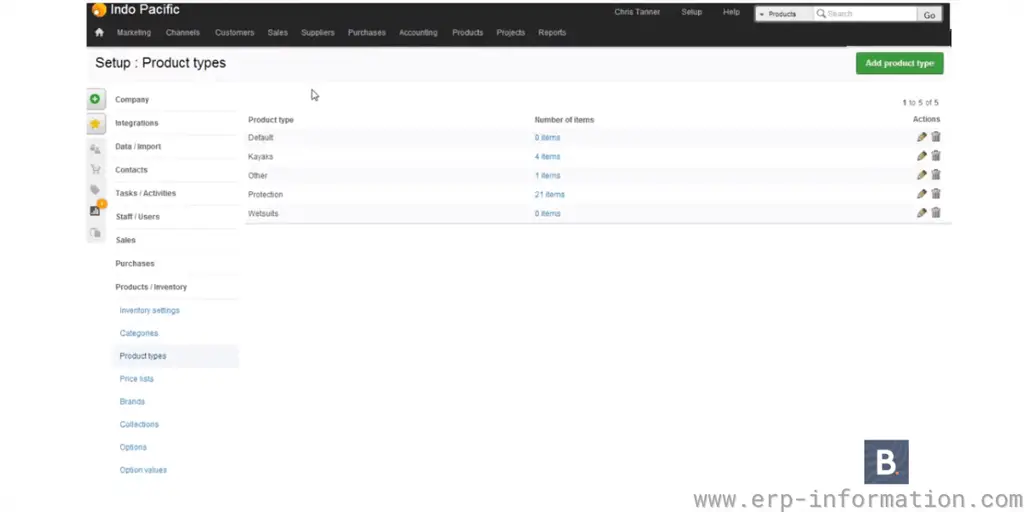 What is Brightpearl ERP?
It is a cloud ERP specially meant for the retail and wholesale industry. It provides a solid infrastructure to streamline, automate, and centralize business operations.
Brightpearl Pricing
This ERP is dedicated to merchants trading $1M and above. Or for merchants who have expected to be selling $1M in the next 12 months.
The software provides the pricing plan as per the requirement of fast growth and large merchants.
Its two types of plans are
Brightpearl order management solution: This plan is for below 1500 orders per month with 5 users and 5 sales channels. To know the price, you have to request a quote. This plan provides services like fixed cost implementation, unlimited technical support, 16 hours a day call support, 24X7 email support, full online documentation support, and full access to online support.
Brightpearl: This plan is for above 1500 orders per month with unlimited sales channels and unlimited users. You have to request a quote for pricing details. It provides all the Brightpearl order management solution services and provides custom training plans, periodic health check reports, utilization reviews, and success plans.
To get a suitable pricing plan contact the vendor directly and discuss with them your requirements.
Implementation
Brightpearl helps to construct the customized project plan to support its customers' implementation process.
An expert team of business consultants helps the customers from the demonstration stage to product launch.
One of the business consultants works with the customer to learn his business requirements and makes sure that the software is customized as per his requirements.
And an analyst thoroughly analyzes the customer's business data in terms of uniformity and accuracy to upgrade the performance.
Then the consultant advises on importing the customer data effectively. He also suggests how to streamline the workflow with integrated apps like Shiptheory and ShipStation.
Supports and Services
Customers can raise the ticket, and as a response to that ticket, he gets 24/7 support from support agents.
It provides support by phone.
It also provides external help centers to help the customer in getting started, developing, and setting up the accounts.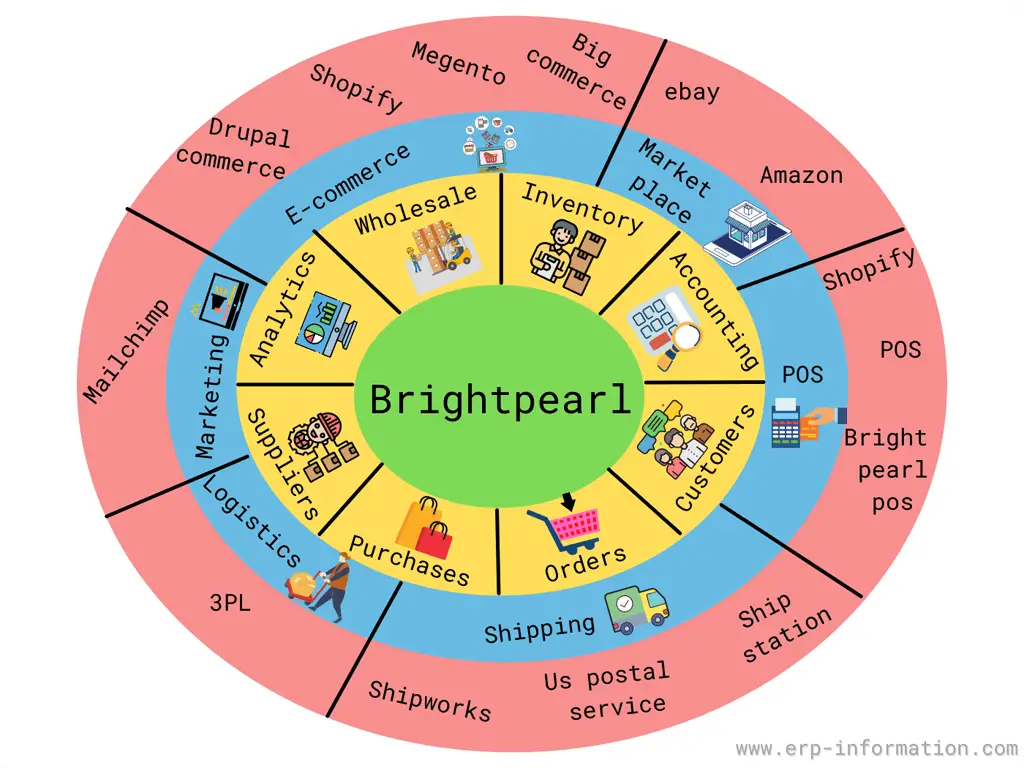 Features
Order Management
Inventory Management
Inventory and demand planning
Shipping and fulfillment
Warehouse Management
Retail Accounting
Purchasing and Supplier Management
Workflow Automation
Reporting and Business Intelligence
Payments
CRM
POS
Advantages
Shipment of goods is very easy. With the help of this software, retailers will deliver customer orders soon because the software automatically sends order information along with location and shipping address.
The shipping management feature of Brightpearl allows you to have control over order prioritization and shipping process depending on the customer, order date, and shipping method.
With the help of order management, retails can systemize their order fulfillment plans and maintain optimal stock levels.
Integrated online payment gateways like SagePay and PayPal help you to set up payment processing within the app. Using these, your customer can pay on your website. Also, you can see all online transactions details.
It provides good customer support.
Disadvantages
On-boarding, training, user interface are weak areas of Brightpearl.
It does not keep its data in a commen way. Hence data migration will be complicated.
You need to consume more time to train employees about the software.
Customers
Icelantic
The office Coffee Company
Cabbages and Roses
AMD Supply LLC
Sportique
Alternatives
You can find more cloud ERP similar to Brightpearl.