Selecting a new ERP system is not an easy task. First, you must gather all the information you need about each potential system and compare and contrast the different options. 
Gathering information can be time-consuming, and it's easy to forget something important. In addition, comparing and contrasting different options can be difficult, especially if you have little experience with ERP systems. 
An enterprise resource planning requirements template can help your team gather all the information it needs about each potential system. This ERP requirements gathering template can also help you better compare and contrast the different options.
The article defines the ERP requirements template and discloses the ERP requirements checklist and how to develop it.
What is the enterprise resource planning requirements template?
The ERP requirements template is a document that outlines the minimum requirements for an organization's enterprise resource planning software.
The template ensures organizations understand their enterprise resource planning needs before choosing a software solution. 
Why do you need an ERP requirements template?
The ERP requirements template includes organizational structure, business processes, data, and information requirements, system security and access control, SLAs and other legal requirements, technical infrastructure, and implementation considerations.
In addition, each section includes specific questions that should be answered to assess the organization's needs properly. 
Answering these questions will help organizations identify the features and functionality they require from an enterprise resource planning solution. Additionally, the template can generate a Request for Proposal (RFP).
Top ERP requirements checklist
1. Accounting and Financial Management
ERP software can automate accounting processes, freeing staff to provide more advisory services.
Accounts Receivable
Accounts Payable
Invoices
Deposits
Cash Flow Management
Automatic Cost Calculation
Cost Calculation Mode Selection
Budgeting
Bank Reconciliation
Payroll
Cost Analysis
Advanced Allocations
Budgeting
Expense Management
General Ledger
Multiple Currencies Support
Multiple Languages Support
Regulatory Compliance Support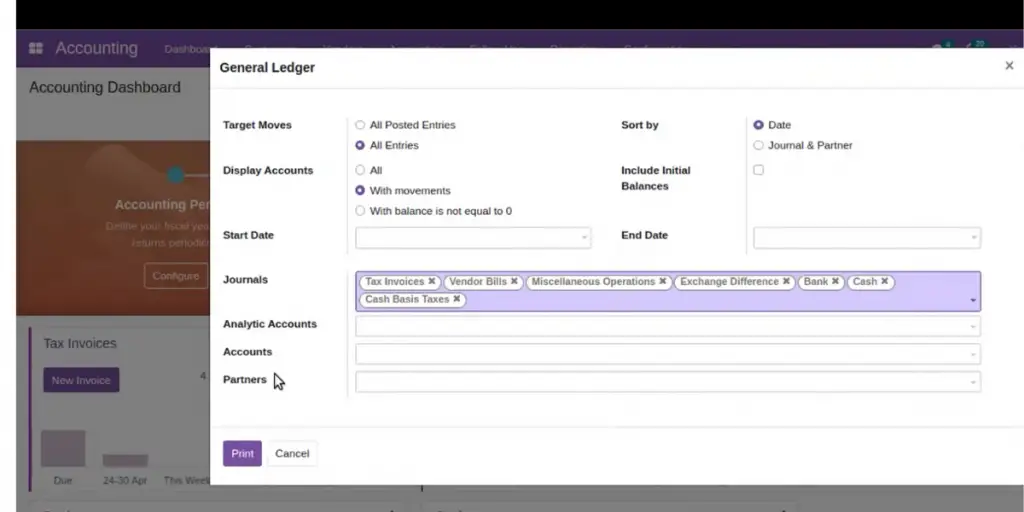 2. Human Resource Management
HR management is one of the top ERP requirements checklists. It oversees employee training, happiness, and recruitment to maintain a healthy company.
Employee Information Management
Recruitment and Hiring
onboarding
Talent Management
Benefits Management
Financial Management
Professional Development
Accounting and Payroll
Manufacturing
ERP Manufacturing is a tool that helps to maximize staff hours, identify weaknesses, and automate the supply chain.
Bill of Materials (BOM)
Capacity Requirements Planning
Production Cost Analysis
Production Control
Product Data Management
Engineering Change Management
Forecasting
Job Costing
Master Production Scheduling
Quality Assurance Management
Quality Monitoring
Quality Analysis
Resource Planning and Management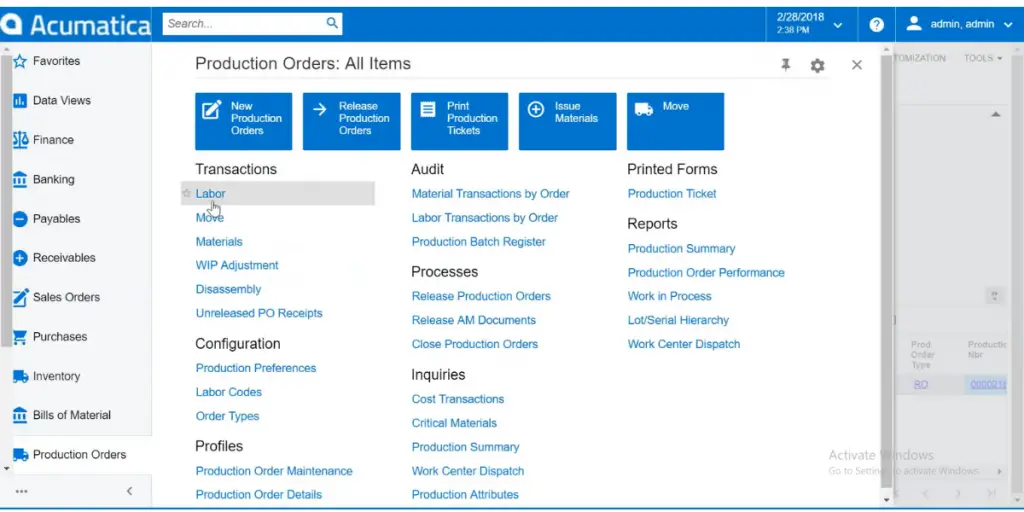 3. Inventory Management
Inventory management enables you to keep track of inventory levels and order replenishment with real-time data.
Product History
Pricing management
Inventory tracking
Picking and packing
Multi-Location Tracking
Labeling
Order Tracking
Sales Order
Quotations
4. Sales and Marketing
Sales and marketing are essential tools for a thriving business. Many businesses provide both internet and in-person sales.
Inquiries
e-commerce
Quotes
Invoices
Sales Order Management
Shipping
Lead Management
Visual Tracking
Social Marketing
5. Customer Relationship Management
The CRM module is a crucial tool for businesses to manage their contacts and customer communication.
It can track everything from initial emails, phone calls, or messages on social media channels. Its robust analytical features help businesses improve the customer experience at each stage from start to end, with increased retention rates.
Contact Management
Customer Account Management
Customer Account Dashboard 
6. Marketing Resource Management
Pricing and Tracking
Service Management
B2C Commerce
B2B Commerce
Order Management
Email Tools
Email Integration
Case Management
Customer Self-Service
Marketing Campaign
Rental Management
Sales Management
Mobile Access
Sales Force Automation
7. Supply Chain Management
SCM tools are a great way to help ensure your product gets from the supplier to the customer. There's plenty more than just procurement and distribution.
Procurement
Work order
Demand Planning
Distribution Management
Logistics Management
Logistics Planning
Shipping management
Event Management
Warranty management
Manufacturing Execution System
Management of Resources
Scheduling
Dispatch of Orders
Execution of Orders
Collection of Production Data
Production Performance Analysis
8. Business Intelligence(BI)
Business intelligence (BI) is the process of monitoring a company's vital information, and it converts them into charts and graphs to make informed decisions.
Data Integration
Big Data Management
Data Warehouses
Data Quality
Data Catalogs
Business Analytics (BA)
DATA Analysis
Data management
9. Automation
ERP software automates repetitive tasks and allows for real-time data sharing between departments.
Machine Learning(ML)
Artificial Intelligence(AI)
Natural Language Processing
Robotic Processing Automation
10. Integration
ERP software is designed to integrate into your existing infrastructure with minimal disruption.
Hardware Integration
Application and Software Integration
New modules integration
Integration With devices 
Integration With Barcode Generator 
11. Reporting
The reporting module allows you to create customizable reports with your company logo and colors.
Profit and Loss Statements
Periodic
Bank Reconciliation Statements
Proposals
Internal and External
Vertical and Lateral
Invoices
Benefits of ERP requirements gathering template
Numerous benefits come along with using an Enterprise resource planning requirements template, some of which include the following: 
Less time is needed to generate requirements Specifications since a lot of the information is pre-filled 
More accuracy and completeness in the requirements specifications since all essential details are included in the template. 
A reduction in errors and omissions in the requirements specifications 
Breach of contract legal disputes can be avoided as both parties would have been clear about what is required from the start.
FAQs
Conclusion
ERP requirements templates can help your business identify and document the specific needs of an ERP system. An ERP system helps to integrate all aspects of a company's operations, including finance, manufacturing, sales, and service.
Using an ERP business requirements template, you can ensure that your business understands what it wants from an ERP system and effectively communicate those needs to potential vendors.
We hope our ERP requirements template article was helpful to you!