Whether your business is large or small, technology is evolving at lightning pace. You need to be able to keep up with it and stay ahead of the curve.
Read out the article to know more about Acumatica software.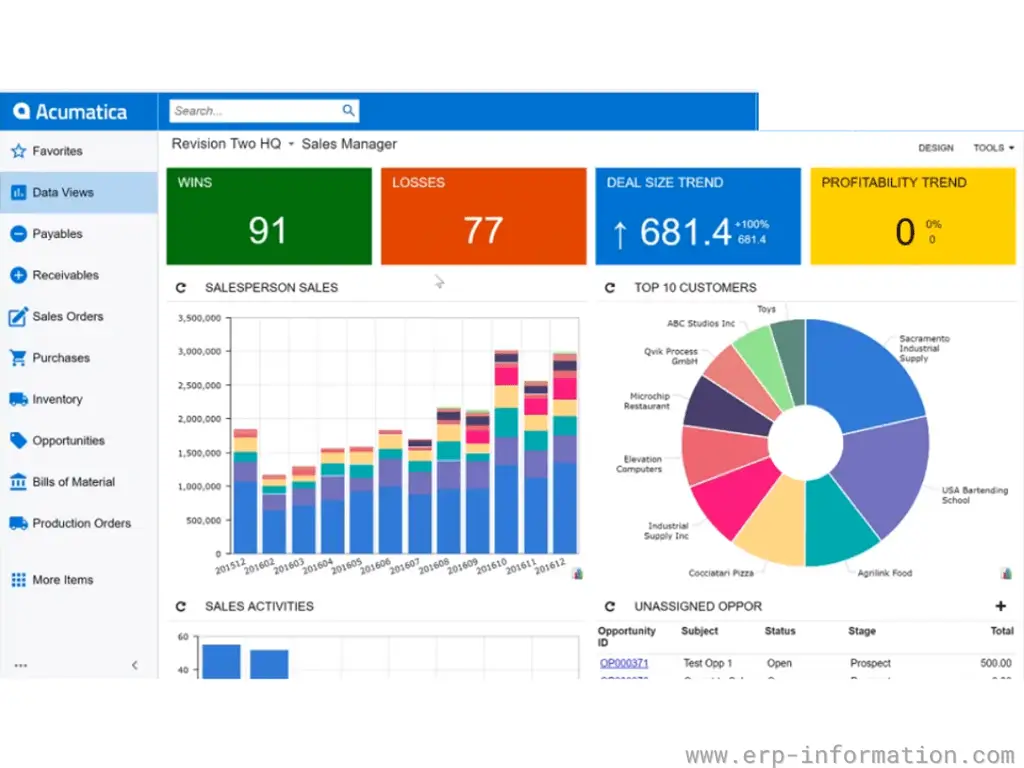 What is Acumatica?
It is a cloud-based ERP solution that delivers business process outsourcing cost-effectively and efficiently.
Acumatica Cloud ERP is explicitly tailored for businesses in the shipping and transportation space that require high levels of efficiency and scalability.
But at the same time require an organized and flexible ERP environment to effectively fuel business growth. 
Acumatica ERP is best for all businesses. It's easy to set up and manage, and it will save you money by reducing the time and costs associated with maintaining essential financial records.
Acumatica Pricing
It offers a different type of pricing system compared to other cloud ERPs. Instead of providing a 'per user' or 'number of user' model, it offers prices only for the computing resources, features that you use.
You can add casual users, suppliers, and clients without paying additional license charges. Two types of licenses provided by Acumatica are Saas subscription and private cloud subscriptions.
Implementation
Acumatica offers three types of implementation.
Private cloud deployment – In this type, customers can deploy the software on-premise via a committed channel with a selected cloud-hosting vendor.
Private perpetual deployment – In this type, customers can deploy the software on-premise or via a selected hosting vendor.
Software-as-a-service deployment (SaaS) – In this type, customers' all responsibilities of installation, implementation, and maintenance of the software will be handled by an experienced, full-time cloud host such as Amazon Web Services.
Supports and Services
It supports its customer through
Live Chat
Webinar Recordings
Community forums
Online knowledge base
News and Blogs
Acumatica Modules and their applications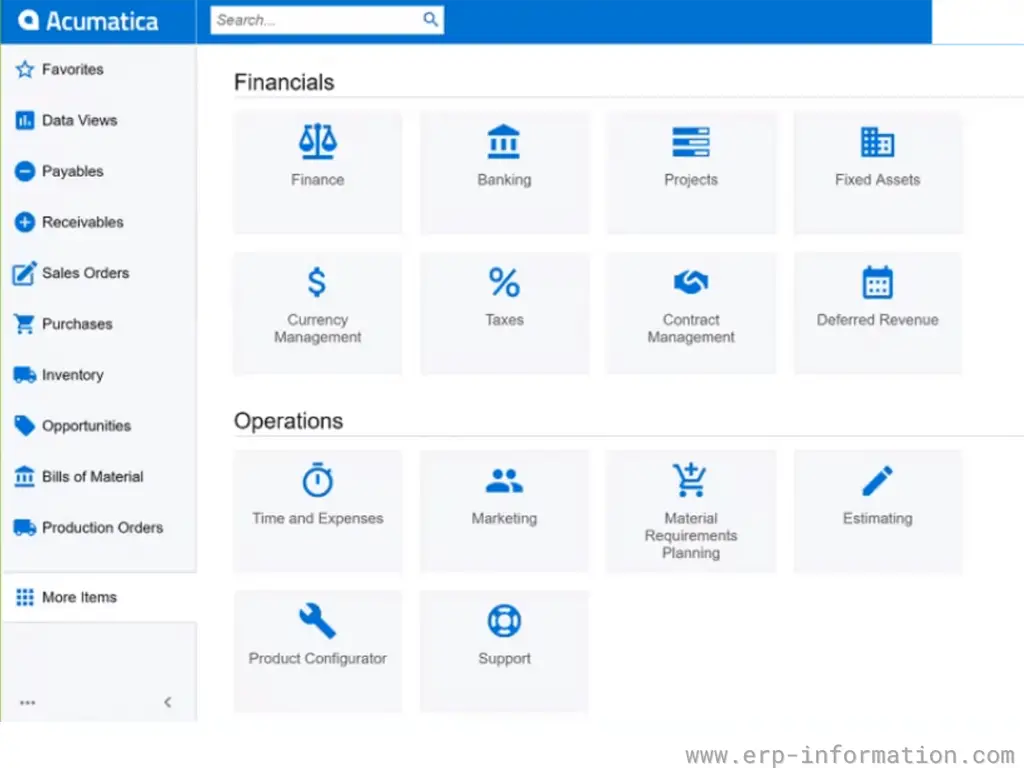 It provides mainly five types of editions
1. General Business Edition
Financial Management
Customer Relationship Management
Reporting, Dashboards, and data analysis toolkit
Project Accounting
2. Distribution Edition
Inventory Management
Sales Order Management
Purchase Order Management
Requisition Management
Warehouse Management
Order Management
Advanced Financial
Service Management
Equipment Management
3. Manufacturing Edition
Bill of Materials and Routing
Product Management
Material Requirement Planning
Advanced Planning and Scheduling
Manufacturing Data Collection
Engineering Change Control
Estimating
Product Configurator
Acumatica for Arena Native Connector
Inventory management
Order management
Purchase Order Management
Service Management
Warehouse Management
Equipment Management
Project Accounting
Advanced Financial
4. Construction Edition
Daily Field Reports
Project Billing
Joint Checks
Compliance
Retainage
Integrations
Mobile App
5. Retail-Commerce Edition
Order Management
Advanced Financial
Inventory Management
Reporting, Dashboards, and data analysis toolkit
Acumatica for Shopify Native Connectorfor and Bigcommerce Native Connector
Point of Sale powered by IIG
Advantages
You can extend your business market to an international level with its multiple entities, multi-currency, multi-language, and multi-company capabilities.
It streamlines the operations by providing real-time data visibility.
It provides easy data migration
Allows you to monitor financial, marketing, sales, and service processes by providing a 360-degree view.
Provides real-time reports, so that you can easily compare the actual project costs and revised budgets and get accurate billing.
You can access the software everywhere and on every device.
Acumatica Limitations
It does not have a long history. Compared to other cloud ERP solutions, it is new to the customer.
You may get confused about its pricing. Because it offers resource-based or feature-based licenses instead of the number of users based licenses.
You may face difficulty while implementing the software because of its verities of features and customization options.
What industries does it support?
Distribution
Manufacturing
Service Industries
Retail and eCommerce
Construction
Other Industries
Alternatives of Acumatica
SAP ERP
Sage Intacct
SYSPRO
Customers of Acumatica
FSC Lighting
Bob Davis Sales
BLD Brands LLC
Korpack
Soundcast LLC
Wholesale Furniture Brokers
DDB Unlimited
You can find more cloud ERP software similar to Acumatica.