BizAutomation Cloud ERP solution allows companies to take advantage of new technology and cutting-edge solution to enhance their business cycles while reducing costs. The suite of products offers a flexible solution for any business size.
Read out the article to know about the software, its pricing, alternatives, and features.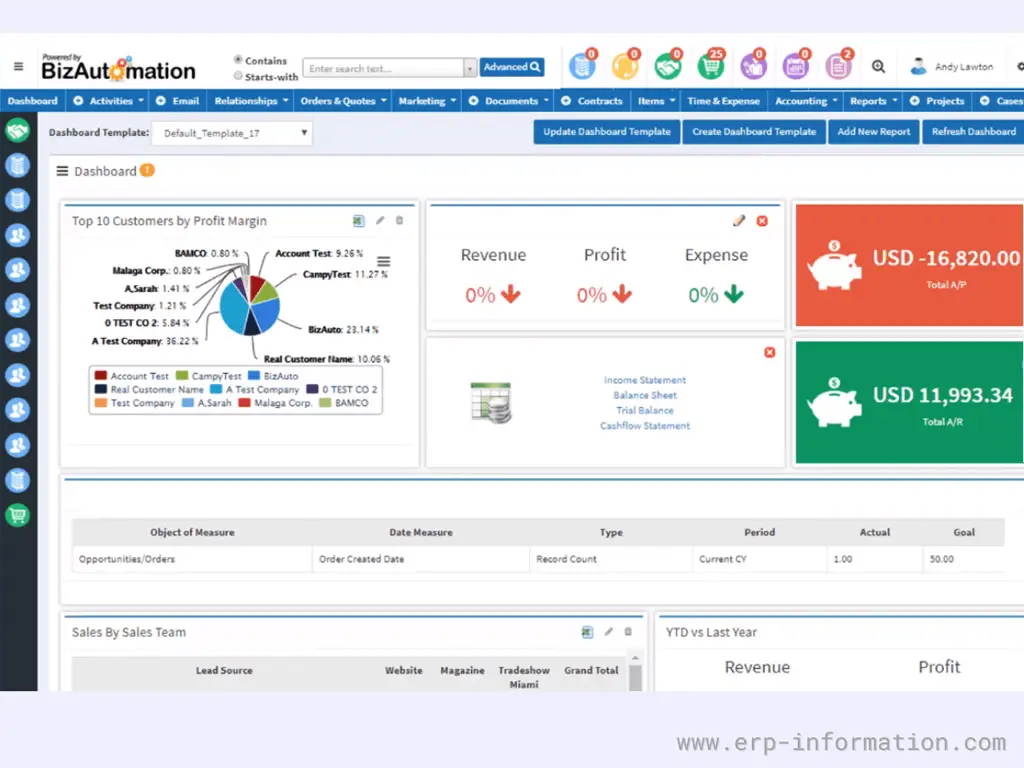 What is BizAutomation?
It is a cloud ERP specially designed for small and medium industries.
BizAutomation Pricing
Pricing details are as follows as of writing this article. For more updates, refer to its official website.
Its subscription price is
$79.95 for a full user per month
$24.95 for a partial user per month
Apart from subscription charges, it offers different other charges
Biz-commerce – $149.95 per month
Biz-commerce plus – $ 299.95 per month
Third-party app connector – $195 per month
Shopping connector – $59 per month
Implementation
In its implementation process, the customer company assigns an employee as a qualified implementation advocate (QIA) to spend 2 to 3hrs in a day on the implementation process.
This employee evaluates the number of setup videos provided by Bizautomation and assigns the appropriate videos to other users who work with the system.
Once all users are thorough with the new system, the launching of the new system (Bizautomation) happens. After the launch, the QIA takes responsibility to fulfil the requirement of other users and supports them.
Supports and services
It provides an expert to support by phone and chats. In addition, you will get initial support from your QIA (qualified implementation advocate).
Features
Some Screenshots of BizAutomation Features
Leads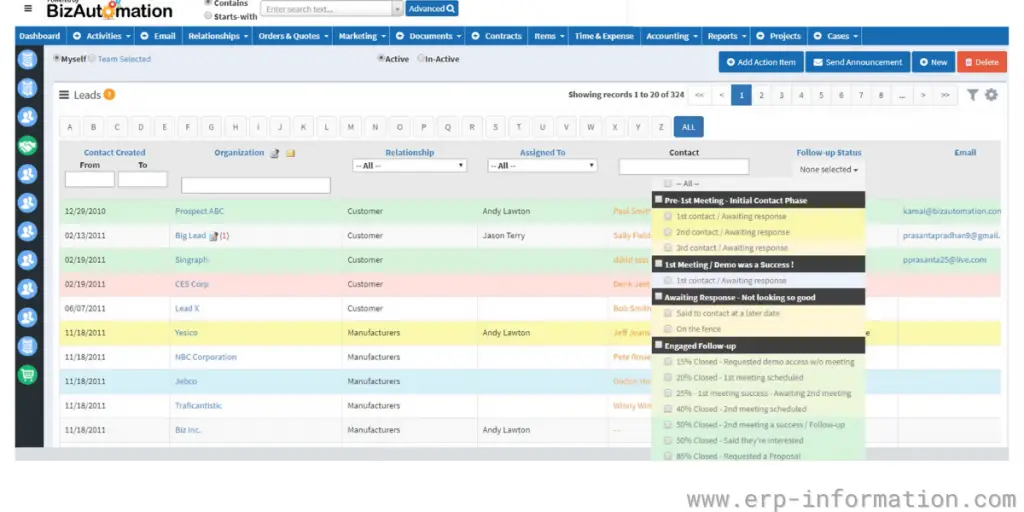 Order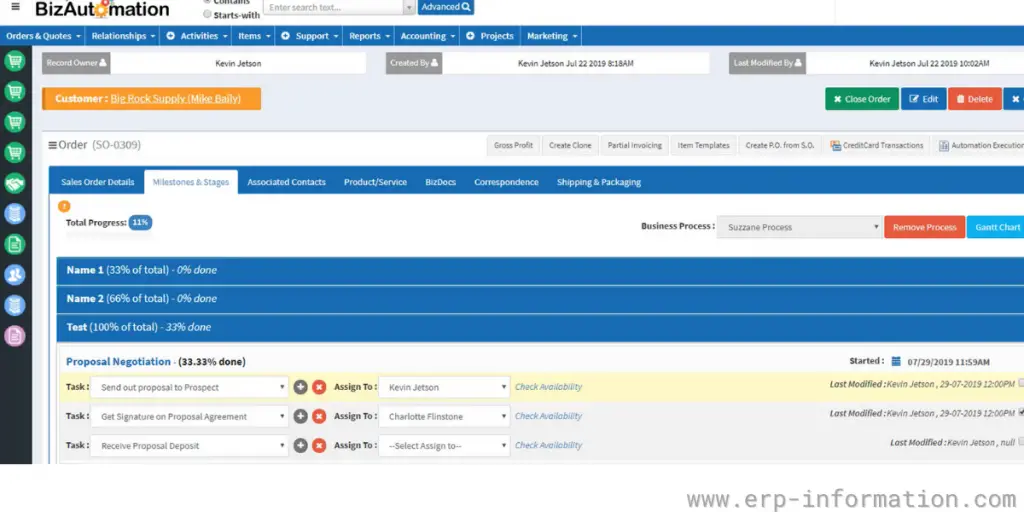 Accounting Balance Sheet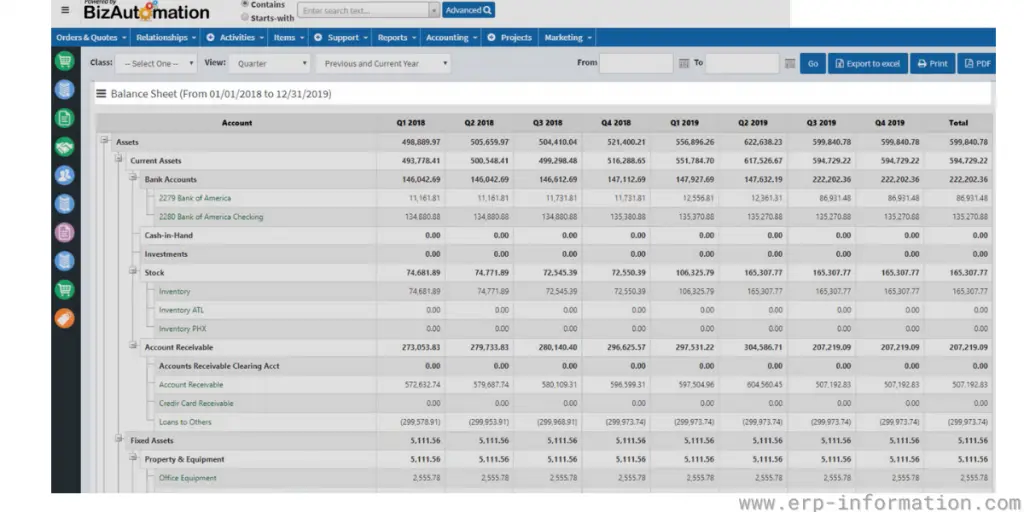 Order Management
Procurement
CRM
Financials H.R
Manufacturing/ MRP
Omnichannel ERP
Professional Services
Inventory and WMS
Business Portal
Analytics and Automation
Advantages
It provides excellent customer support.
It provides a good implementation process.
Disadvantages
It is a small company and does not provide 24/7 support.
The phone app is not available to synchronize CRM.
What industries does it support?
It supports industries like
Wholesale
Distribution
Manufacturing
Retail
Service Industry
Alternatives
DELMIAworks
ECOUNT
SAP S/4 HANA
EXE control
You can find more cloud ERP software similar to BizAutomation.