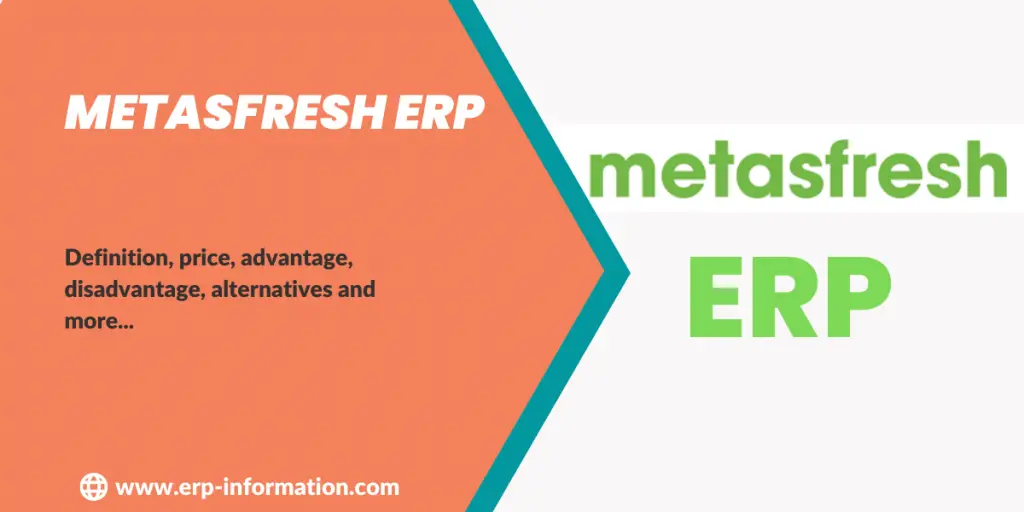 If you're a small business owner, you may have toyed with implementing an enterprise resource planning (ERP) system for your business; we suggest metasfresh ERP.
This is a popular and powerful ERP software that companies of any size can use. The program has been developed over time as an open-source project with contributions from many countries, making it one of if not the most versatile enterprise resource planning (ERP) systems in today's market.
Innovations such as these help businesses save money while improving productivity through their ability to manage all aspects of information technology needs in almost every industry imaginable.
Go through the post to find the details about one of the leading open-source ERPs, metasfresh ERP.
New version: 5.174
Released date: As of September 2022
What is Metasfresh ERP?
Metasfresh is free, open-source ERP software and offers one of the complete ERP solutions.
It provides businesses with a centralized place to store and manage all data related to their organization, from inventory to payroll. 
Its free plan includes essential reporting tools and customizable dashboards for scheduling and analyzing purchases. 
History of Metasfresh ERP
Metasfresh ERP is a special kind of software made by "metas GmbH" from Germany. It has the latest technology, and it's free to use. This system is very good for medium-sized companies in Germany, Austria, and Switzerland, and it can compete with other programs you have to pay for.
With its impressive suite of planning, management, and tracking tools, businesses across various sectors can effortlessly streamline their core processes. In addition, it is a flexible, customizable mobile interface.
Know more about Metasfresh ERP.
Metafresh it's not a one-size-fits-all fix. 
This software is designed to be completely configurable. But if you're a budding business still finding your footing, the default setup will likely suit your needs.
Some users opinioned that Metasfresh works best for food and drink businesses ( Beverages). That makes sense because these are Metasfresh's biggest clients. But this can be customized for any industry you need. In addition, this is a great cloud platform with reasonable prices and helpful support.
Metasfresh price
 It offers two types of hosting.
| | |
| --- | --- |
| Self-hosting | Free of charge for all features and releases, but you don't get support and cloud-hosting |
| Cloud-hosting | You get all features, releases, and support. Cloud-hosting charges 24 Euros per user per month ( as of writing this article, refer to Metasfresh's official website for more updates.) |
Features of Metasfresh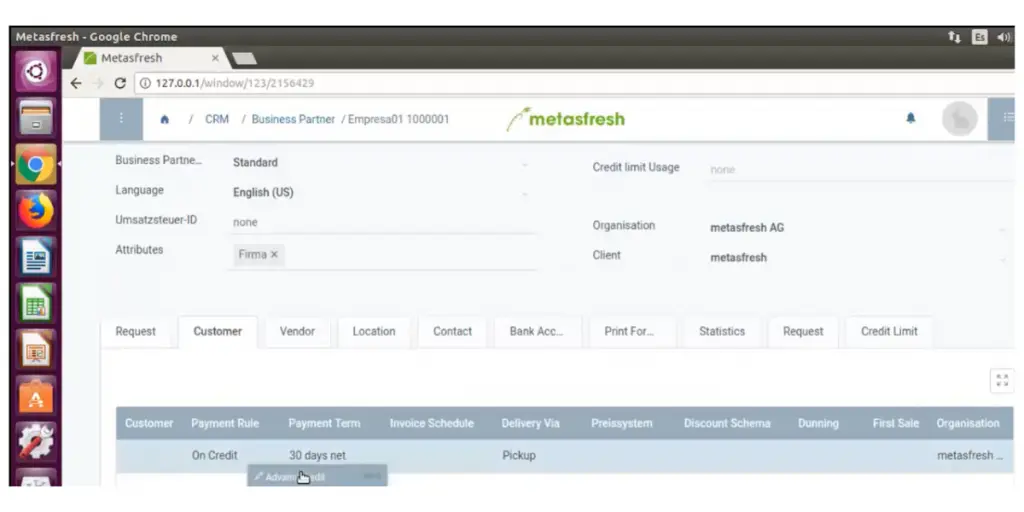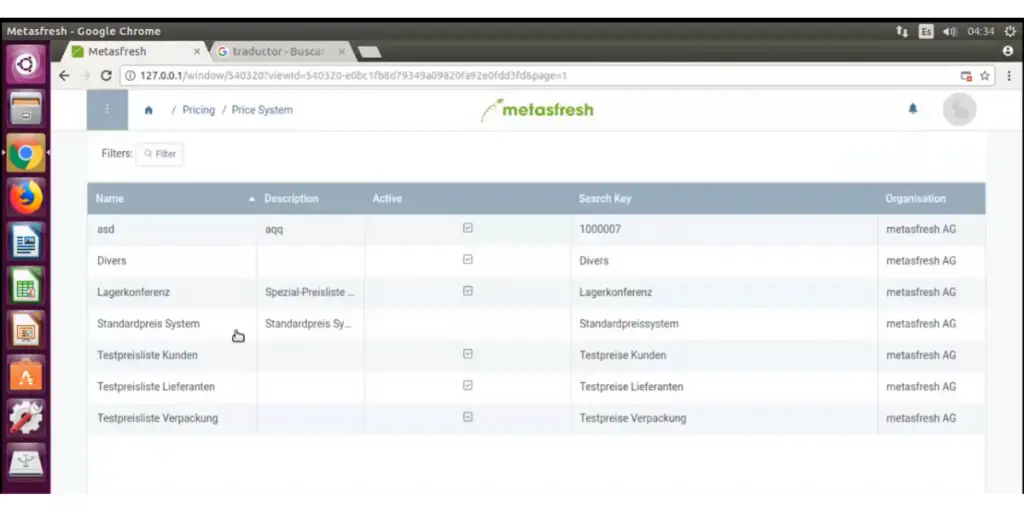 Inventory management
Forecasting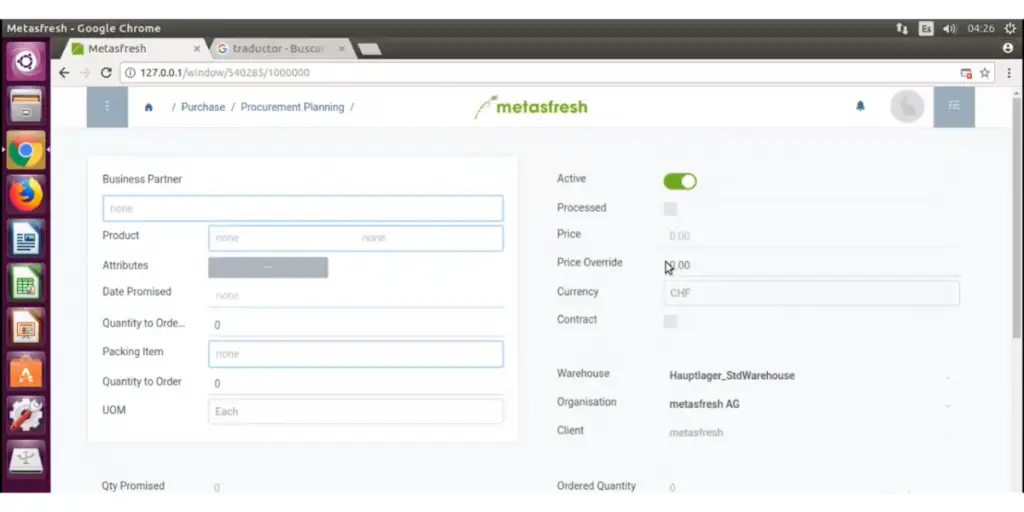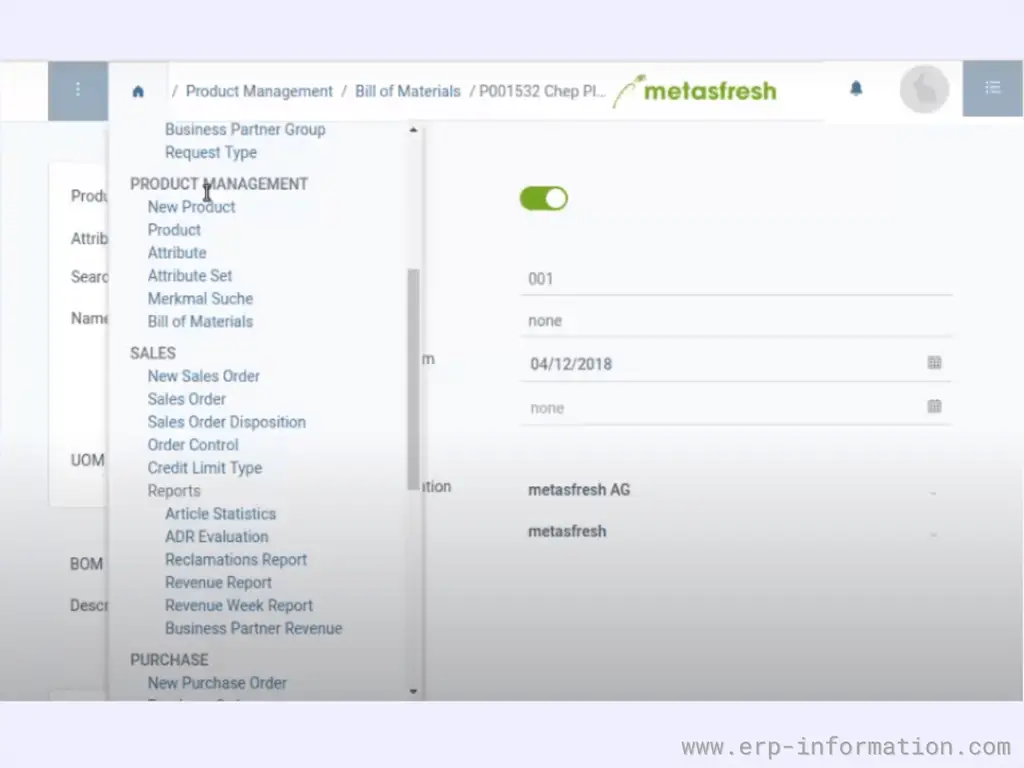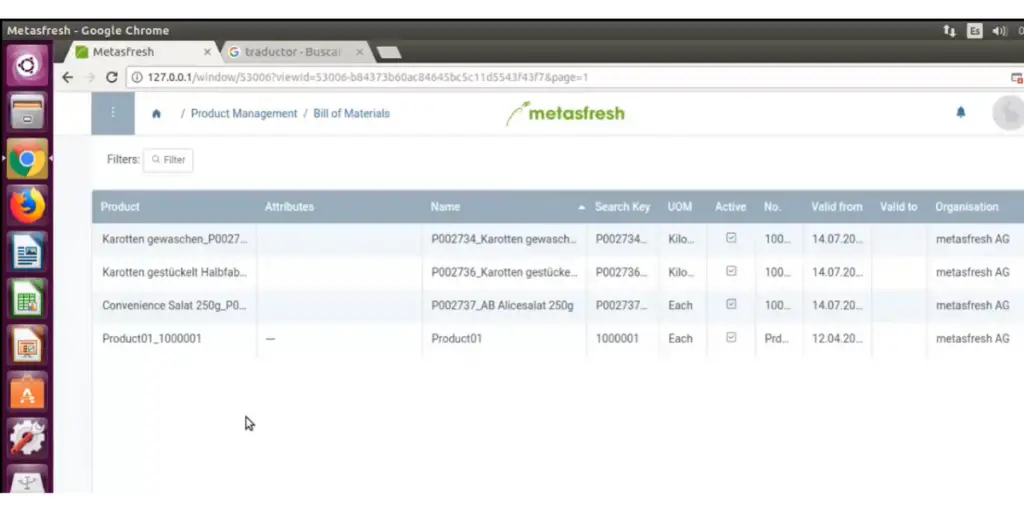 Purchase order management
Sales orders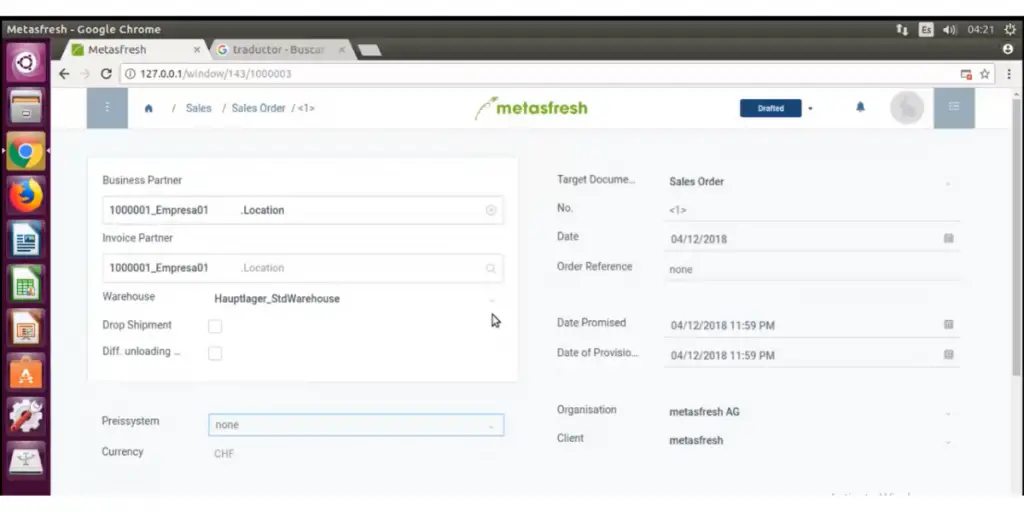 Supply chain management
Warehouse management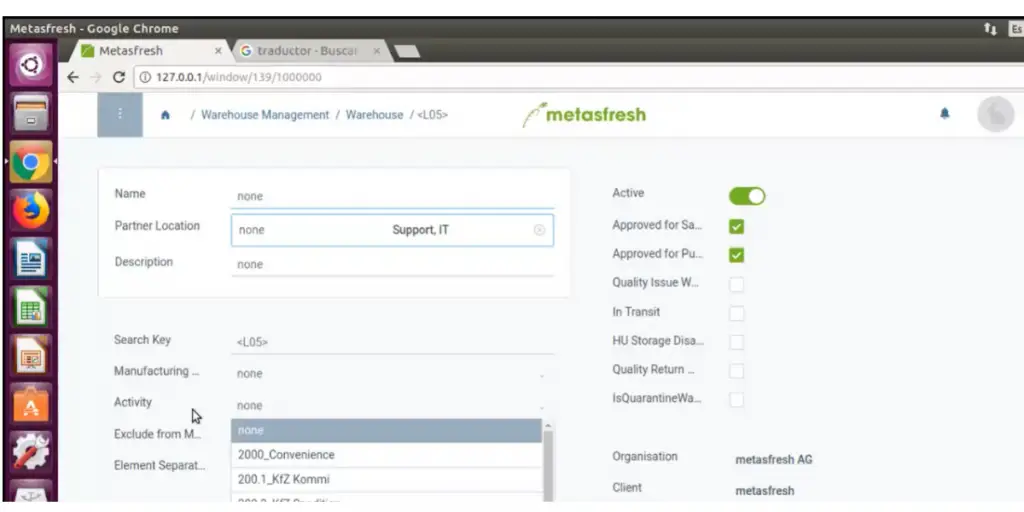 Invoice management
workflow management
Shipping management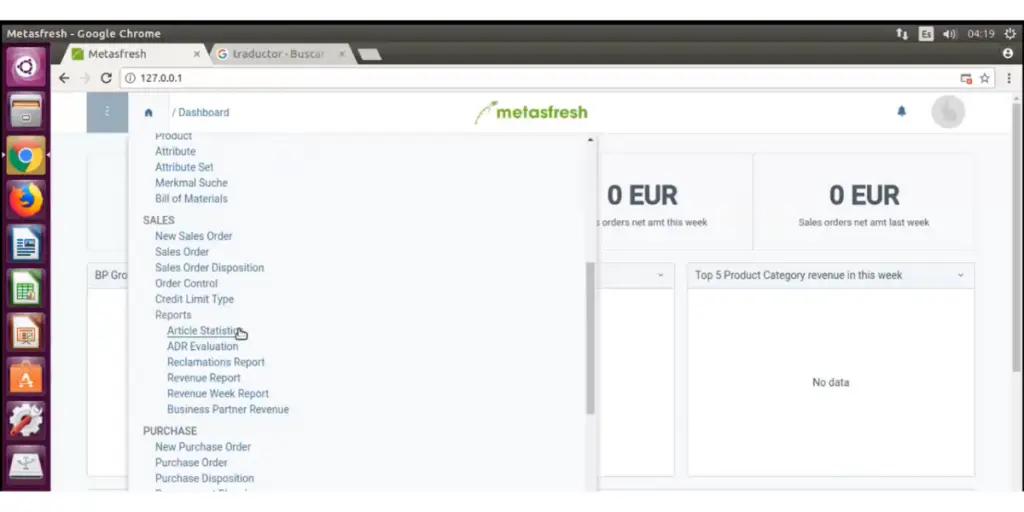 Other information
| | |
| --- | --- |
| Programming language | Java, Javascript, XML, and SQL |
| Language support | English and Deutch |
| Supported devices | Linux, OS X, iOS, Android, and Windows |
| License | GPLv2, GPLv3 |
| Supports offered by the vendor | Training, Email, Phone, Live chat, 24/7 live response |
| Training | Live online, Documentation, Webinars, and In-person |
Reason to choose Metasfresh
Digital sovereignty
Ready for immediate use
Unique business model
Evolutionary approach
Freedom and scalability
Interconnectedness
Multitenancy
Open interfaces
Advantages and disadvantages
Advantages
It is effortless to use. Moreover, the software comes with a web-based user interface that helps get a productive environment.
You will get free of charge as starting price for self-hosting.
It provides good support to its customers. It also offers hands-on training to its users. Hence anyone can use the software quickly with minimum IT knowledge.
It is a flexible software solution with a solid cloud platform and inbuilt dashboards & workflows.
It has an open-source architecture. Hence it is easy to customize the software according to the business needs.
With an intuitive user interface and clear guidance, it won't be hard to find what you're looking for in no time!
It offers free data migration, and new releases will update automatically.
Disadvantages
For self-host, Linux and Mac OS versions are not available.
CRM module does not have advanced features. It provides only basic features.
What industries does Metasfresh ERP support?
Following are the metasfresh Users.
Wholesale
Manufacturing
Pharmaceuticals
Engineering
E-commerce
Associations
Publishing sector
Metasfresh alternatives
Conclusion
Metasfresh software is an excellent option for small business owners seeking an affordable, open-source ERP system. It offers a wide range of features and supports a variety of industries, making it a versatile choice for businesses of all sizes.
Additionally, This ERP provides good support to its users with live chat and 24/7 live response, making it a good choice for businesses needing implementation and training assistance.
References: