If you're a small business owner, you may have toyed with the idea of implementing an enterprise resource planning (ERP) system for your business, we suggest metasfresh ERP.
Go through the post to find the details about one of the leading open-source ERPs, which is metasfresh.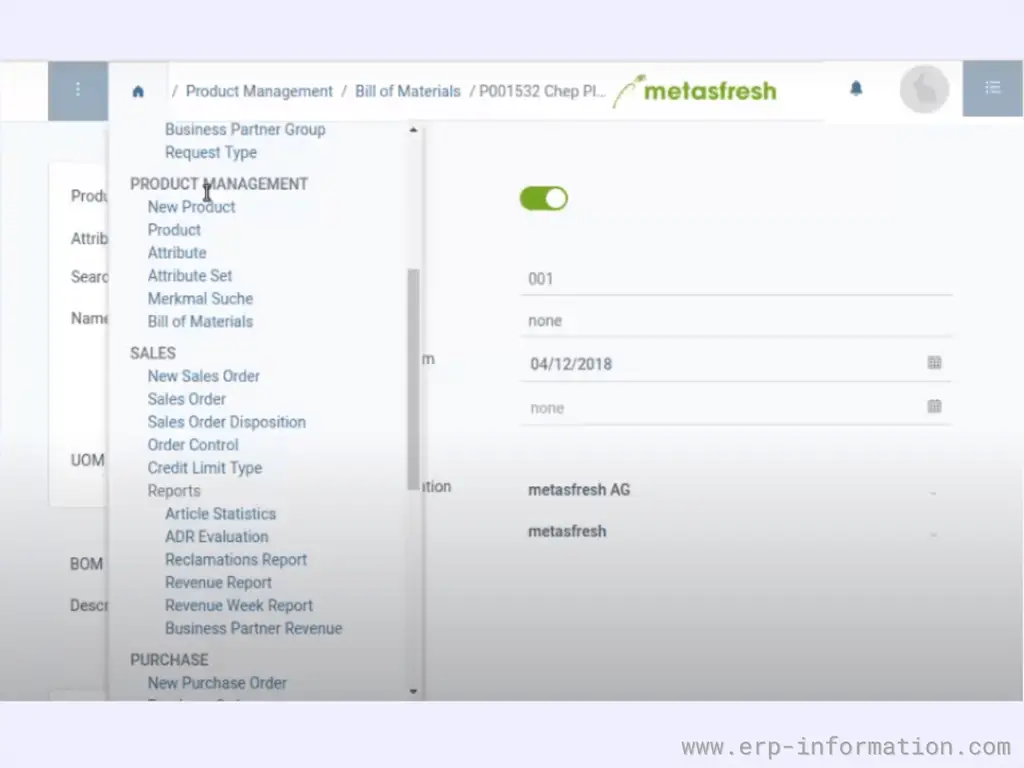 What is metasfresh ERP?
Metasfresh is free open-source ERP software and offers one of the most complete ERP solutions.
It provides businesses with a centralized place to store and manage all data related to their organization, from inventory to payroll. 
Its free plan includes basic reporting and reporting tools as well as customizable dashboards for scheduling and analyzing purchases. 
metasfresh price
 It offers 2 types of hosting
Self-hosting – Free of charge for all features and releases, but you don't get support and cloud-hosting
Cloud-hosting – You get all features, releases, and also support, and cloud-hosting with a charge of 24 euros per user per month ( as of this article writing, for more updates refer metasfresh's official website.)
Other important Information about metasfresh
It is available in 2 languages. They are English and Deutch
Programming languages used are Java, Javascript, XML, and SQL
Operating systems are Linux, OS X, iOS, Android, and Windows
The latest release is 5.157
License: GPLv2, GPLv3
What are industries does metasfresh erp support?
metasfresh supports the following industries
Wholesale
Manufacturing
Pharmaceuticals
Engineering
E-commerce
Associations
Publishing sector
metasfresh alternatives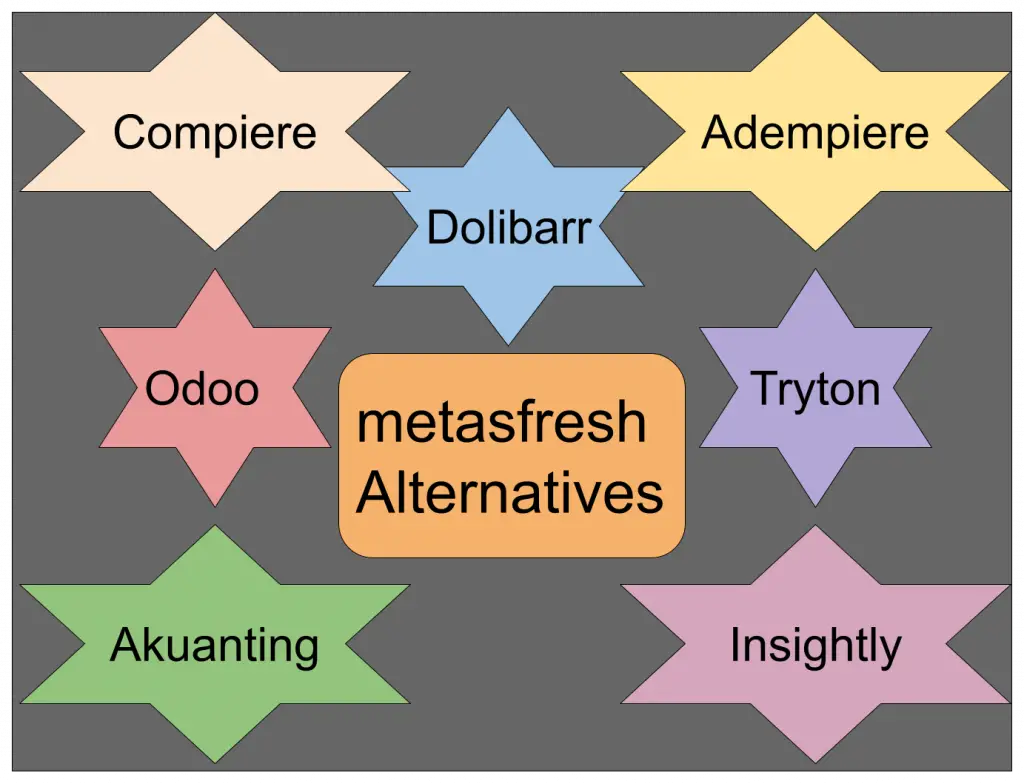 You can find more open source ERP software similar to metasfresh ERP.