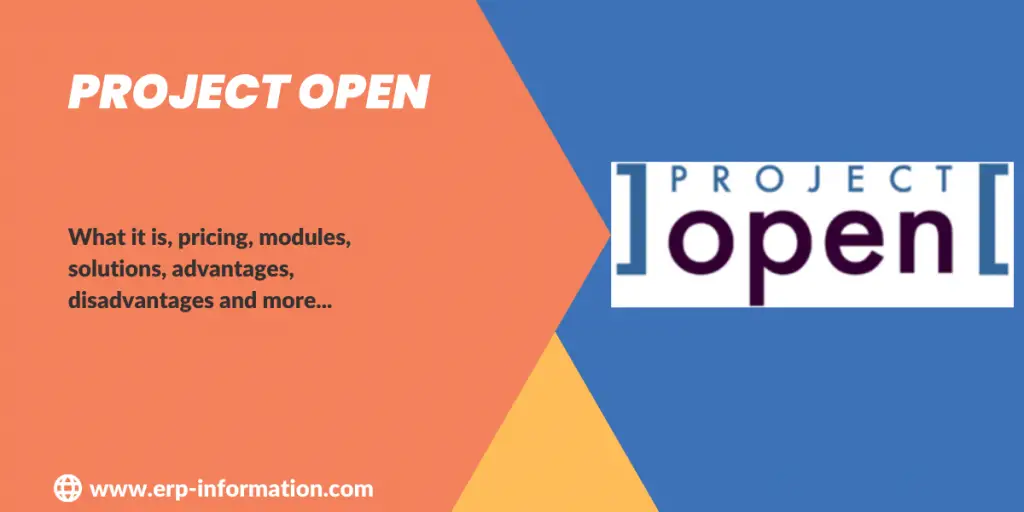 Project Open is worth looking at if you're looking for a comprehensive ERP software solution.
It's an open-source project that offers features, pricing, and modules to fit any business size and budget. Plus, you have the assurance of quality and community support.
Keep reading for more information on ]Project Open[ ERP software! This blog post has provided complete details on Project Open with its pricing, modules, support, solutions, advantages, and disadvantages.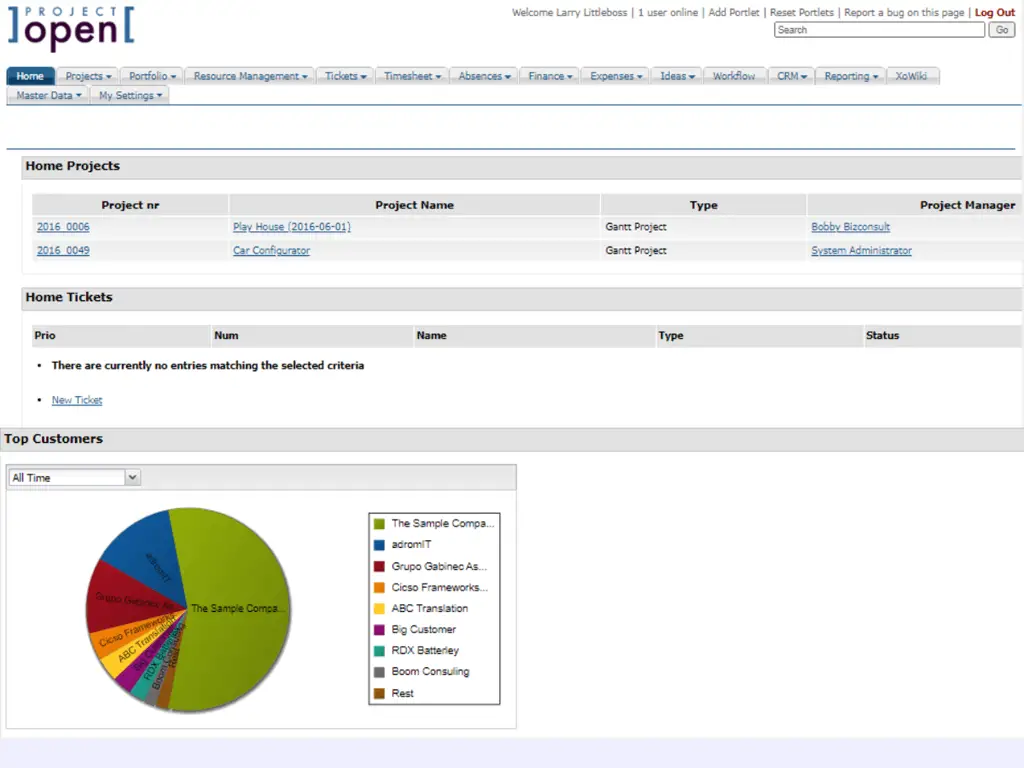 What is Project Open ERP?
It is a web-based open-source ERP specially designed for service industries.
It enables businesses to automate their business processes. It also provides a collaborative platform for project teams to work on projects together.
The source code is under GNU General Public License version 2.0 (GPLv2).
Project-Open is modular, meaning you can choose the features you need and only pay for what you use. It also has a low price point making it very affordable for businesses.
Pricing
Pricing details are as follows as of writing this article. For more updates, refer to its official website.
This solution offers three types of editions.
Community Edition – This is entirely free of charge. You will get all the basic modules of the software under this edition. Enterprise commercial modules are unavailable. Bug fixing and support are also unavailable.
Professional Edition – It charges 12 Euros per user per month. All the features of the community edition are available. Along with that, you will get extended modules. Scalability is unlimited. You will get support and free bug fixing also. The number of support requests per year is two.
Enterprise Edition – It charges 24 Euros per user per month. All the features of the professional edition are available. The number of support requests per year is six. 
The Community Edition is perfect for small businesses and offers the core features.
The Professional Edition includes all the features of the Community Edition and additional features like advanced reporting and project costing.
The Enterprise Edition is designed for larger businesses and provides additional workflow automation and customizations.
Supports and Services
It provides free community support for the community edition via a community forum at Sourceforge.net.
It also provides professional support, Software service, and consultation with the help of its partners.
] project open[ Modules
It offers a comprehensive suite of business modules, including,
Business Intelligence and Reporting
This module lets you see information about your business in a more advanced way. Reports are sorted tables of information based on what you are looking for.
Reporting
Data warehouse cube
Pie chart, Sencha, and Histogram chart
Simple SQL query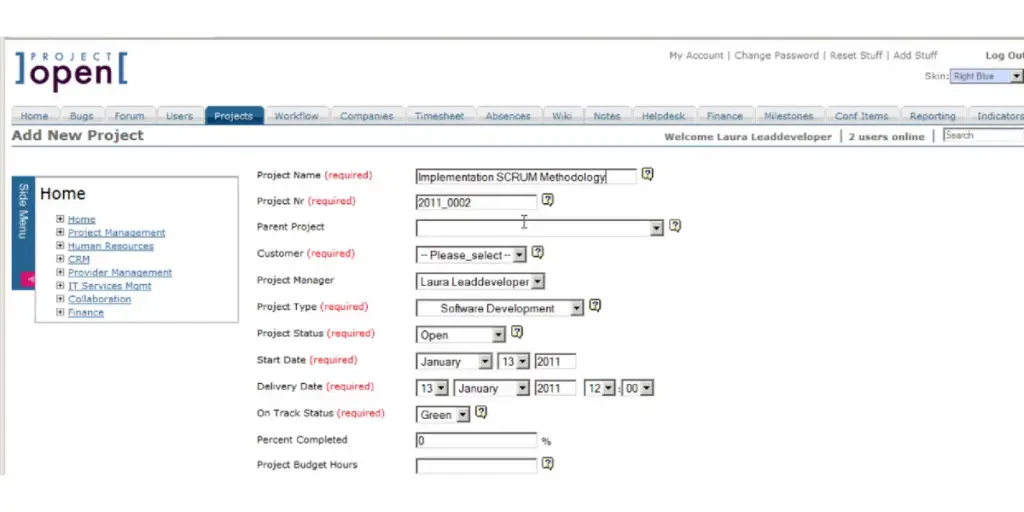 Collaboration and Knowledge Management (CKM)
The knowledge management application or module is integral to the project-open system. It facilitates user access and control over company-wide information that benefits everyone involved with projects.
Wiki
File storage
Discussion Forum
Calendar
Mail integration
Surveys
Customer Relationship Management
Customer management
Sales planning
Customer portal and mass mailing
Reporting 
Lead Management
Finance
Financial documents and items
Expense items and bundles management
Sales planning 
Project billing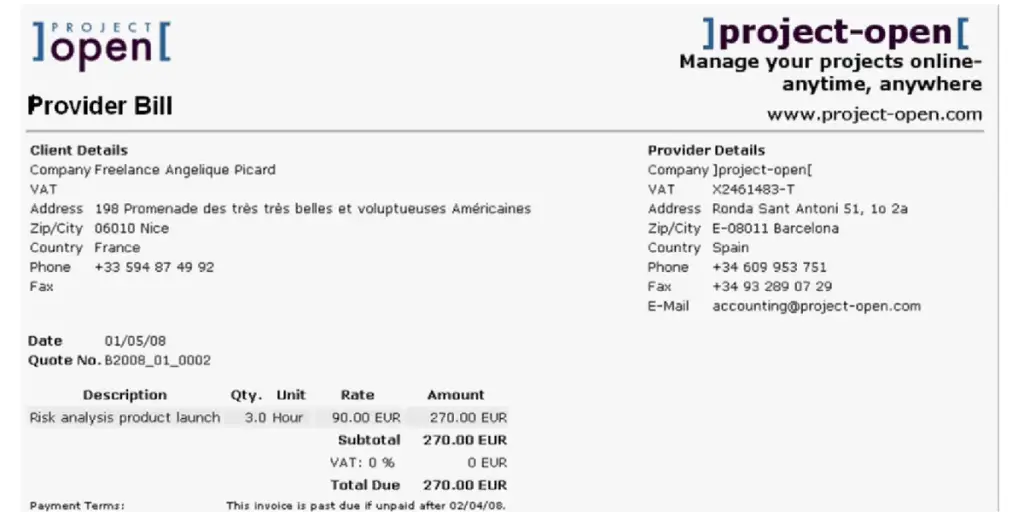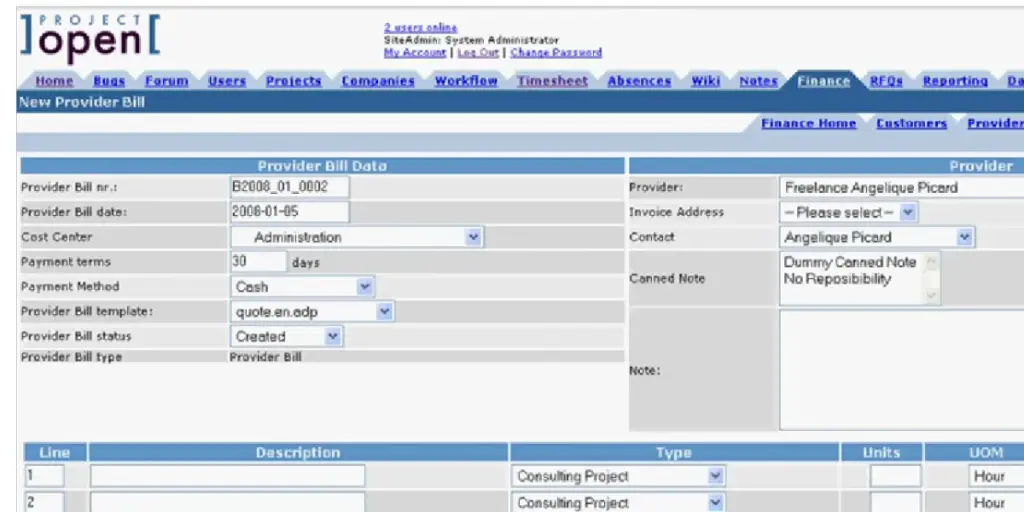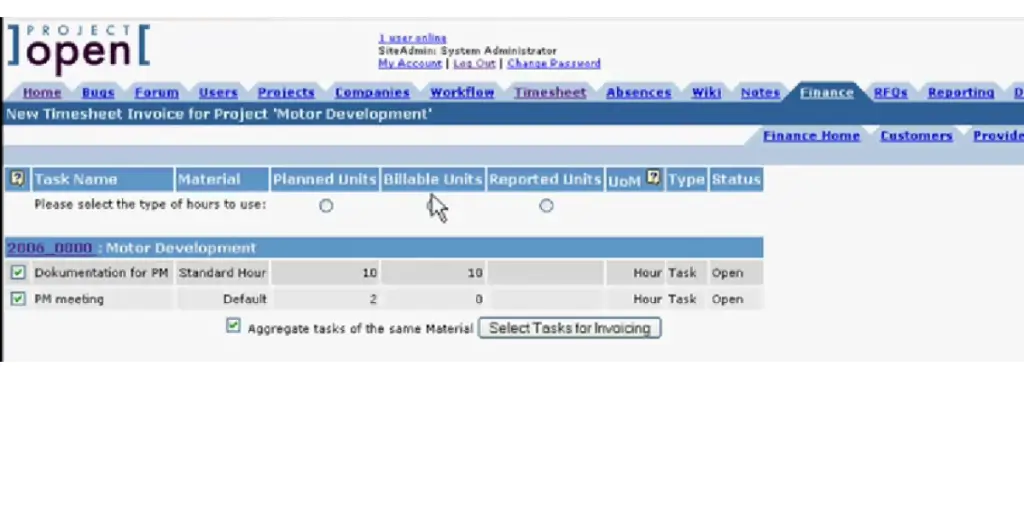 Human Resources
Employee management
Resource management
Skill management
Expense management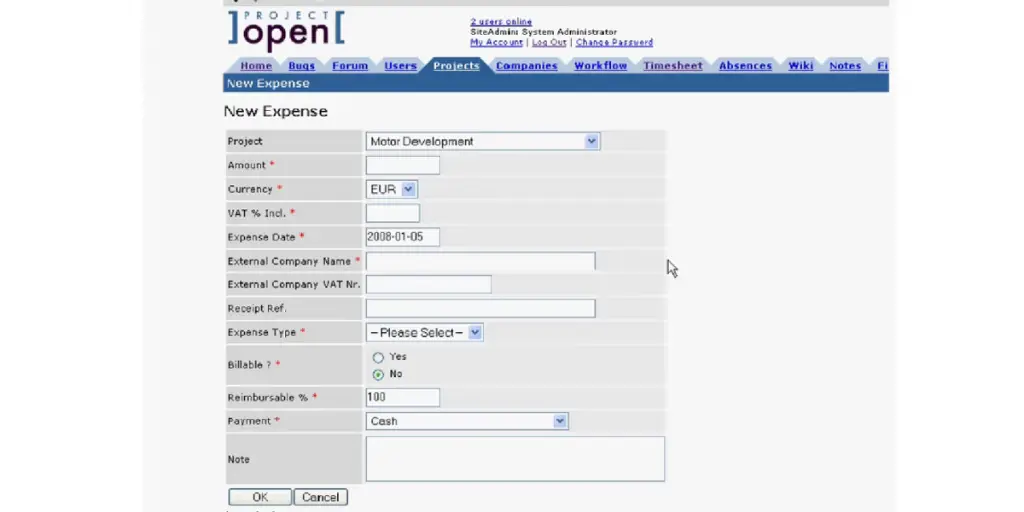 IT Services Management
Software release management
Customer and provider portal
Incident management and change management
SLA management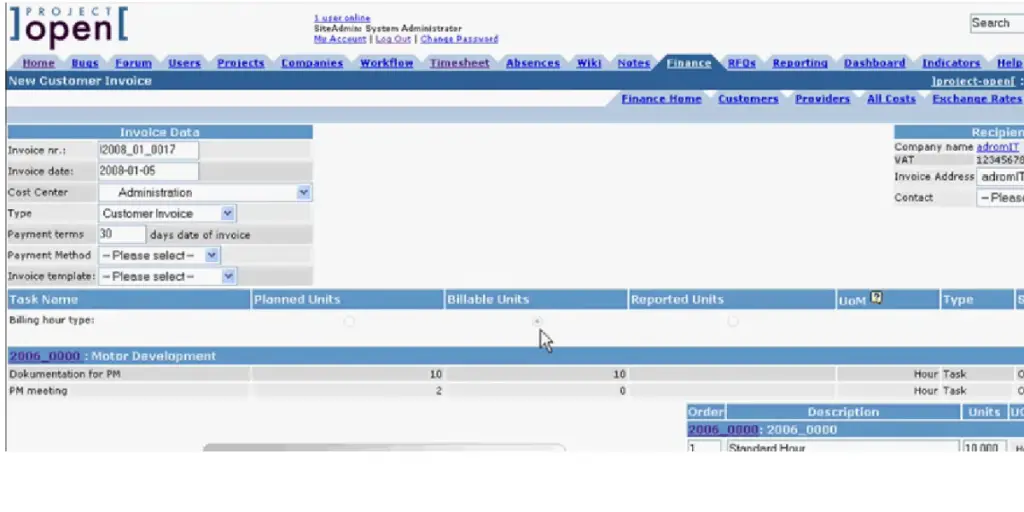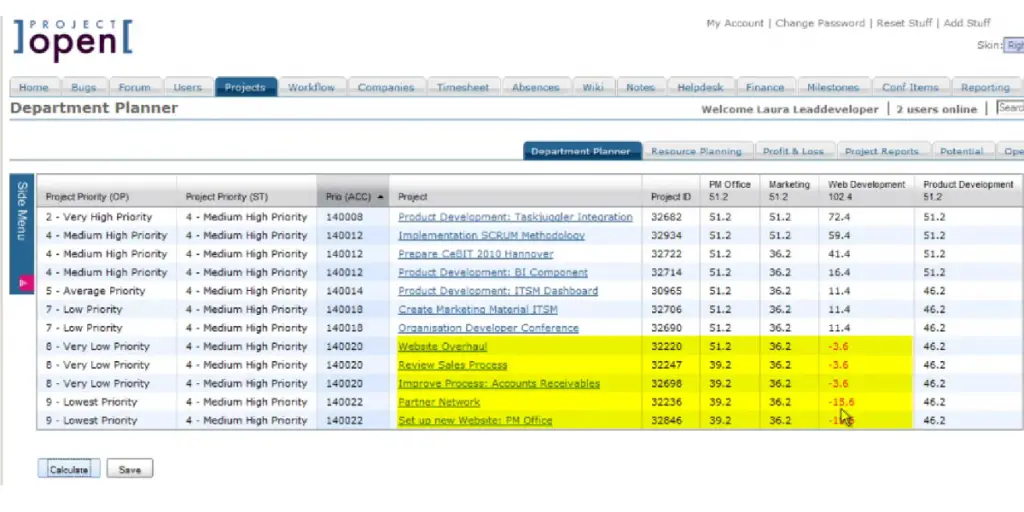 Product Development
Development and implementation of product
Product scheduling and planning
Document management
Life cycle management
ITSM configuration and Release management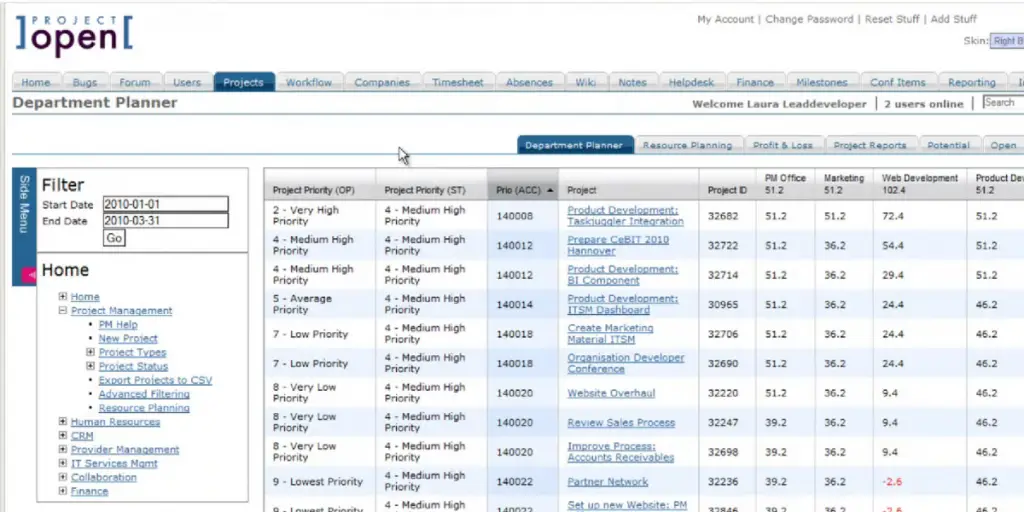 Project planning and tracking
Portfolio and task management
Baseline and risk management
Managing the  timesheet
Project status reporting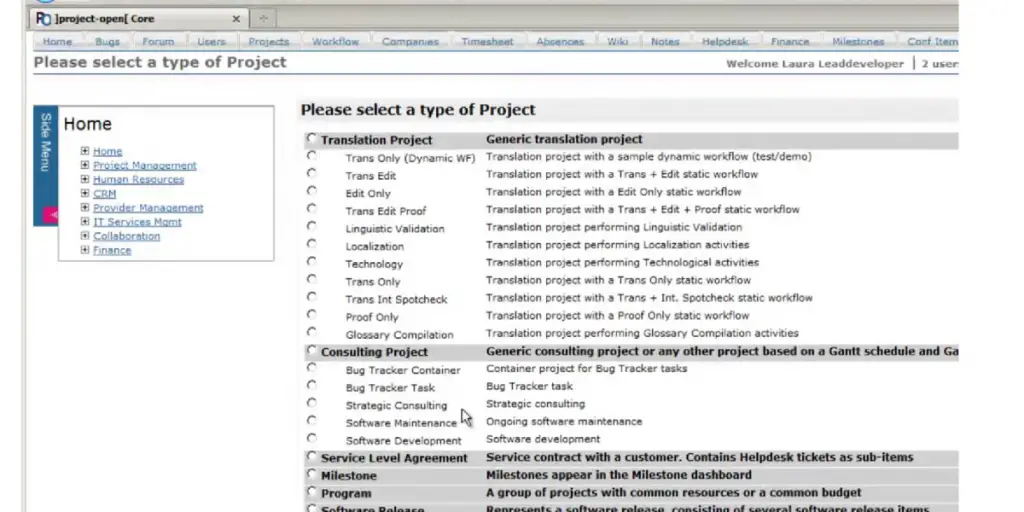 Software Development
Project scheduling and planning
Software project tracking and release management
Software version and change management
Defect and bug management
Translation
Translation workflow
Managing quality and marketplace
Internet file storage
Trados integration
Solutions
Below are the main solutions provided by the Project Open
Enterprise Project Management(EPM): This keeps track of the project plan, budget, cost, risk, etc
Project Management Office(PMO): It especially supports to administrative and reporting process
IT Service Management: IT departments and services providers are the main beneficiaries 
Professional Service Automation: It works as an integrated solution for the bill and tracking the professional services to their customers
Customers
Cambridge Technology
Lexcelera
Ventum
Qabiria
Economedic
Polito inc
Advantages and Disadvantages of Project Open
Advantage
It offers a community edition, more suitable for small industries. It is freely available.
You can easily set up and customize the software as per your requirement.
Enough features are there to fulfill the business process requirements.
The modular architecture makes the project open a good choice for small to large businesses.
Disadvantages
For small industries, features are more. Hence it is a bit confusing while working.
Not much flexible, and configuration is also tricky.
Requires more technical knowledge to install the software.
How can I get started?
Head to the project-open website and download the software to get started with the software. There you will find installation instructions, documentation, and a demo video. You can also join the project-open community forum to ask questions or help other users.
Project Open Alternatives
Following are the few alternatives you can consider,
Basecamp
Trello
Asana
Bitrix24
Orange HRM
Click
Monday.com
WorkOtter
insightly
FAQs
1. How is Project Open different from other ERPs?
This project offers a more professional approach to ERP systems by providing features like financial control, accounting, and interface.
2. What are the minimum requirements for running Project Open on a dedicated server?
1GB RAM, Latest processor technology,20GB disc space, backup using a cron script, and for local servers using RSYNC.
Conclusion
Project Open is an open-source ERP software solution that offers comprehensive features, pricing, and modules to fit any business size and budget. In addition, with project-open being open source, you have the assurance of quality and community support.
References