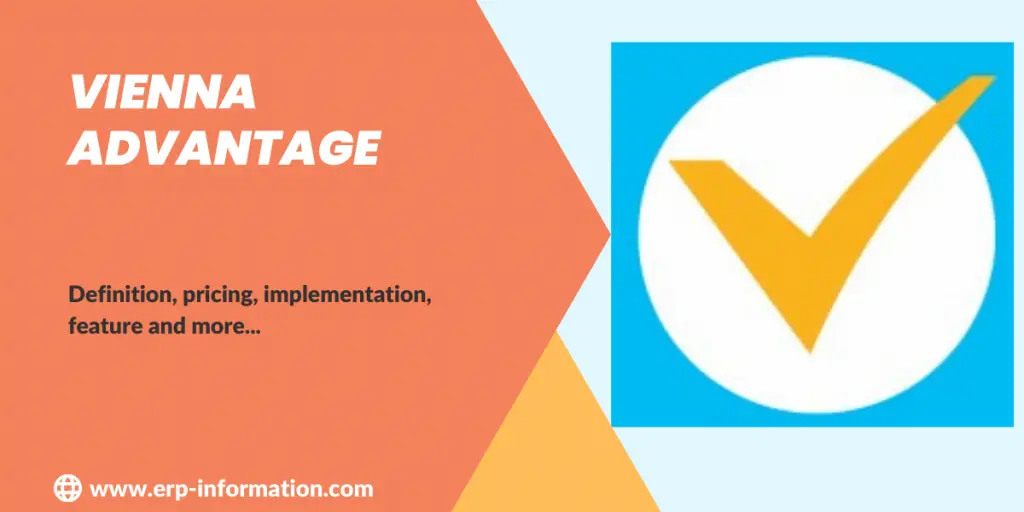 You might be looking for a business solution that is integrated. That means it works well with all of your other programs. There are many options in the market, but we are here to help you to choose the best one for your business.
Here we are discussing Vienna Advantage, an integrated ERP, CRM, and Document management system.
Read the article below for more valuable, unbiased information about Vienna Advantage ERP and its features, pricing details, and alternatives.
What is Vienna Advantage ERP?
It is an open-source ERP software that helps organizations manage their business with one unified business management suite.
The web-based ERP/CRM platform has a user interface that is HTML5. This means it can be used on all devices and adapt to any screen size. With VIENNA Advantage, you have a system that offers cloud computing, workflow management, business reporting, and intelligence. You can access all your business data anytime and from anywhere.
Vienna advantage pricing details
As of writing this article, pricing details are as follows. For more updates, refer to its official website.
This ERP offers three types of editions.
Community Edition: It is free of charge edition. It provides all the basic features of the software, but support is unavailable. This edition is suitable for developers, small companies, and technology companies. Using this edition, you can create and deploy your modules.
Professional Edition: It is most suitable for medium and large industries. You will get all the facilities of the community edition plus support. To get a subscription to this edition, you need to pay.
Enterprise Edition is an on-premise solution suitable for large, multi-national enterprises and government organizations. This edition will get full support and a large extended number of features.
The vendor does not provide pricing details. For more information, contact the vendor directly.
Implementation
The software implementation takes place in 6 steps.
Identify – In this step, the study and building of business cases and identification of business goals will occur.
Asses – This step will analyze organizations' requirements, business process study, and gaps analysis.
Design – The implementation team prepares the functional and technical specifications to blueprint this step.
Build – The customer organization constructs the new system by developing, testing, and preparing applications.
Implement– In this stage; data migration will occur along with the training.
Support – Provides support for paid subscriptions.
Services and support
It fully supports the professional edition subscription and enterprise edition subscription(paid edition).
It supports via Email, phone, live support, training, and tickets
Vienna advantage ERP features
Point of Sale
Finance
CRM
Material Management
Purchasing Management
Order Management
Help Desk and Support
Time and Expense Management
Services
HR and Payroll
Warehouse Management
Manufacturing
Document Management
Asset Management
Business Intelligence
Some Screenshots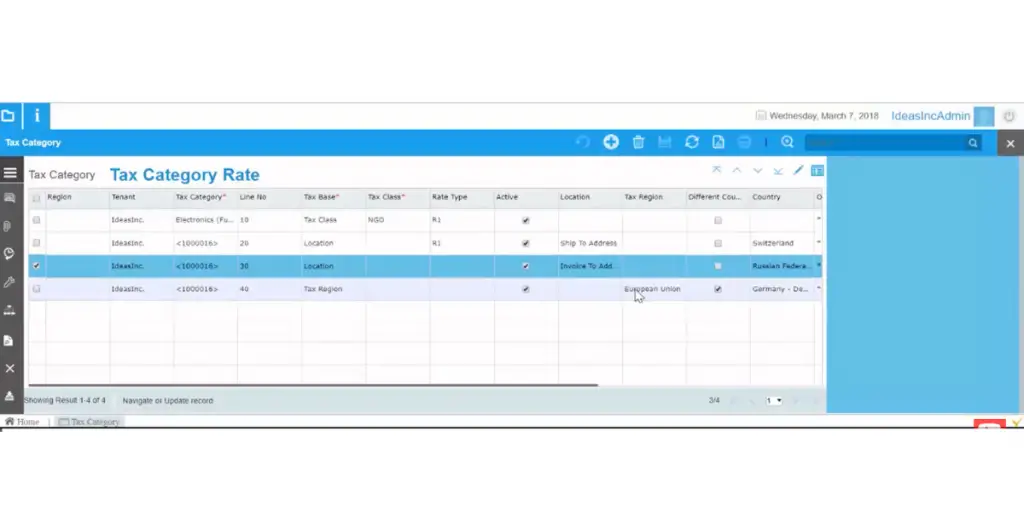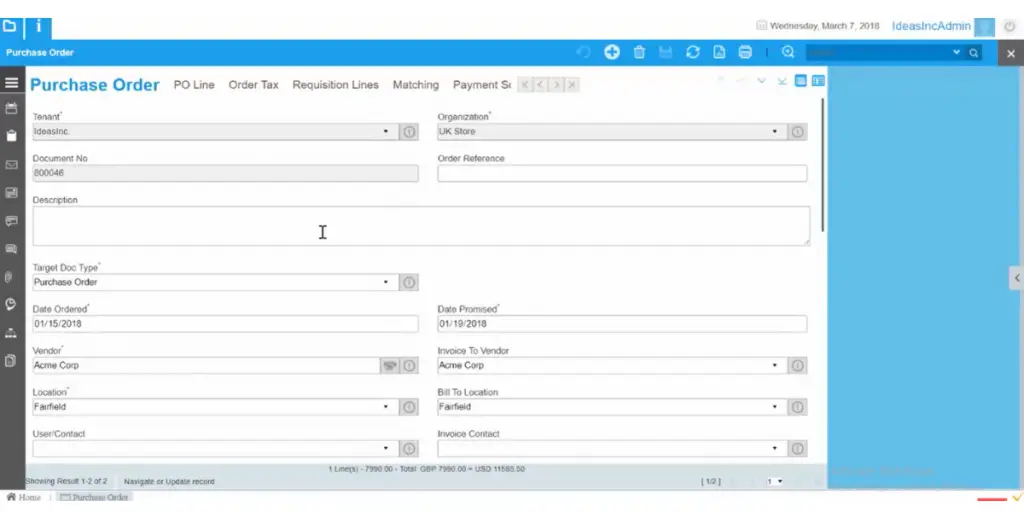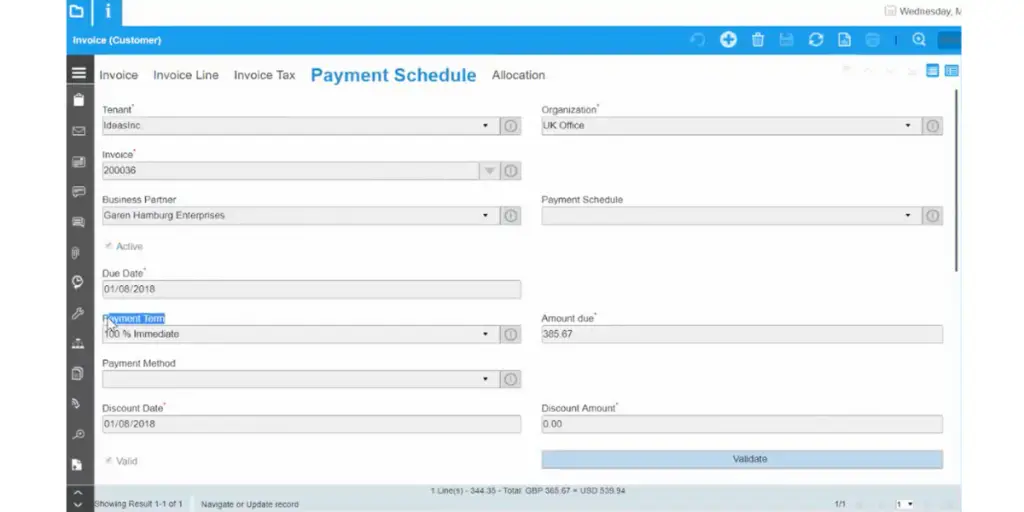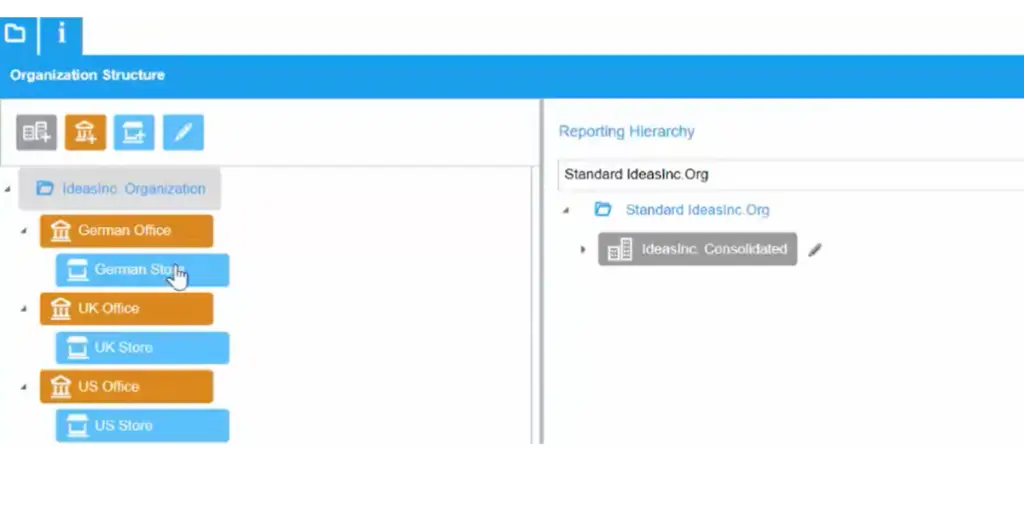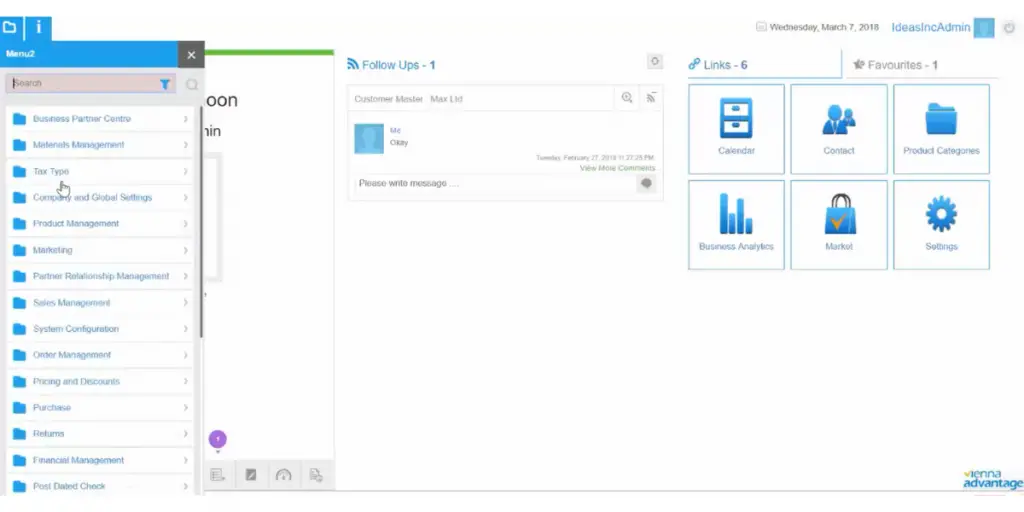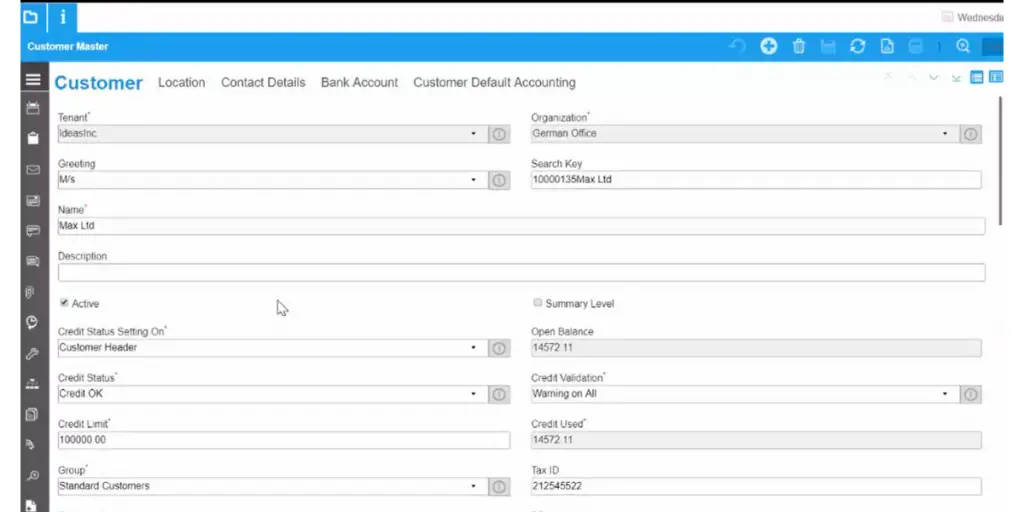 Solutions
The below solutions are available for cloud or on-premise
Enterprise resource planning
Financial management
HR and Payroll
Document management
Enterprise cloud suite
e-Procurement
SME cloud suite
Enterprise Asset management
Embedded DMS
Other Information
| | |
| --- | --- |
| Deployment | Cloud, SaaS, Web-based |
| Devices it Supports | desktop, mobile, Mac, Linux, Android, iPhone, iPad |
| Training | In-person, Video, Documentation, Webinars, Live online |
Advantages and Disadvantages
Advantages
This software provides all tools and capabilities required to process and address all operational commitments of the organizations.
It helps modern organizations find their goals by implementing an effective plan of action using one application.
It integrates the core capabilities of ERP, CRM, and DMS.
With the help of Vienna Advantage's process automation and productivity tools, organizations can easily aline their business processes and make better decisions.
It provides integration of a wide range of third-party applications.
It provides solid and authentic customer supports worldwide.
Disadvantages
The user feels that the testing option and trial choices can be better
The look and feel of the user interface can be further improved by using more modern, intuitive icons.
This software only works for companies in Europe.
Not many shortcuts will make it easier, and it does not work with PostgreSQL.
Implementation can be complicated for new ones
What industries does it support?
It supports many industries, such as
Textile & Apparel
Retail & Supply chain
Restaurant & Cafe
Construction & Real estate
Public sector
Education
Distribution
Telecom
Life insurance
Oil and gas
Professional services
E-commerce
Customers
Alternatives
inoERP
OrangeHRM
insightly
ECOUNT
DELMIAworks
FAQs
What is the integration of Vienna Advantage?
Vienna Advantage integrated vendors are SAP, Joomla, Google App for Work, Pentaho, MaiChimp, Magento, and Yellowfin BI.
Conclusion
Vianna is one of the best CRM and ERP software in the market. It has a lot of features that can benefit your business. However, you should also consider the drawbacks of Vianna before making a decision.
We hope this blog post helps to compare Vianna with its alternatives and will help you make a better decision for your business.
You can find more open-source ERP software similar to Vienna Advantage ERP.
References: