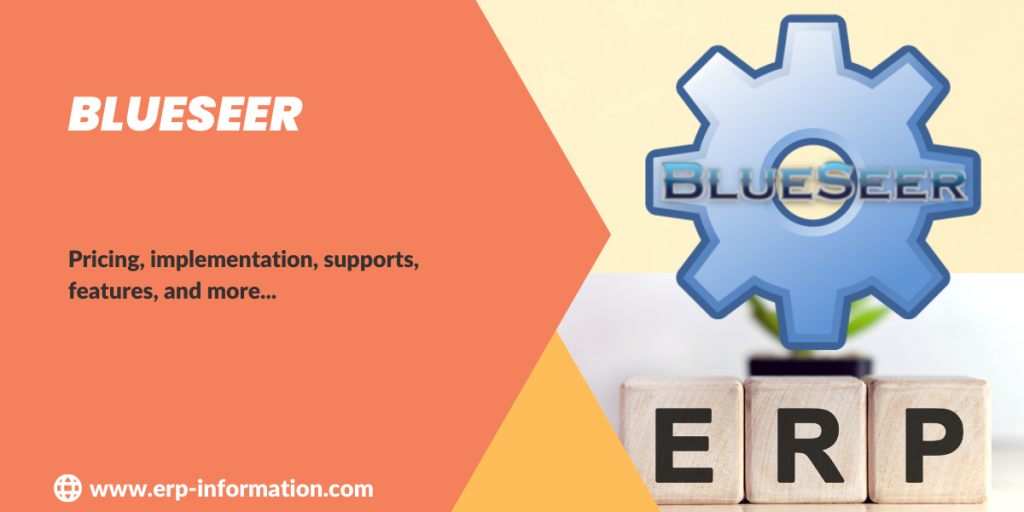 If you are looking for an open-source ERP package for your business, BlueSeer is the one you need!
It is free, and it can handle all of your business needs. In addition, you can customize it to fit your needs.
The below post provides details about BlueSeer ERP, including features, advantages, and implementation.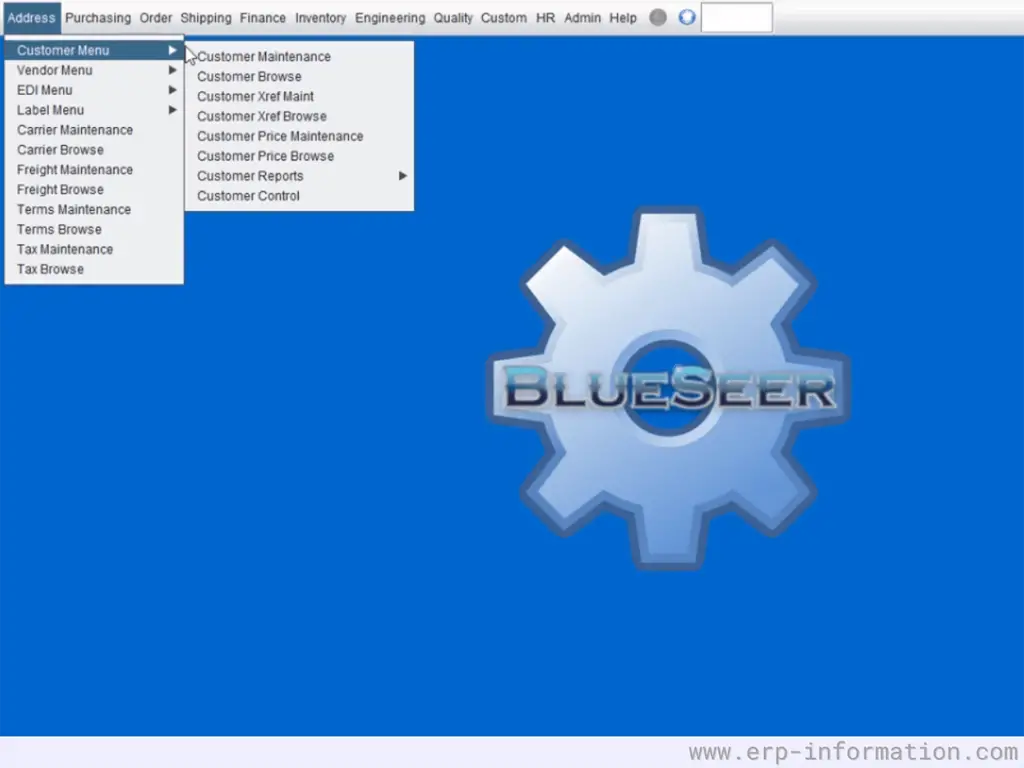 Latest version: 6.5
Release date: March 12 2023
What is BlueSeer ERP?
BlueSeer ERP is a free, open-source package that can help manage your business. It can handle things like inventory, human resources, and finances.
It is also customizable to fit the specific needs of each company. It is specially designed for small to medium-size businesses but can also work for mid-sized companies.
It is available both on Windows and Linux Desktop.
BlueSeer Pricing
It is entirely free, open-source ERP software. You need not pay for this software.
Implementation
It helps customers to implement the software freely. It also provides developmental services to customers to customize the software to their business needs.
Supports and Services
BlueSeer provides long-term and short-term supporting plans according to the level of support expected by the customer.
Customers can also get training and consultation services from them.
Support may be needed because,
The learning curve is steep, and it may take some time to get up to speed
It is not always easy to find information or documentation on how to use the system with online searching on your own if you are stuck.
( For more updates, you need to contact them directly).
BlueSeer ERP Features
Some of the features this ERP offers include:
Financial Management
Customizable to Fit Your Needs
Created by Experienced Developers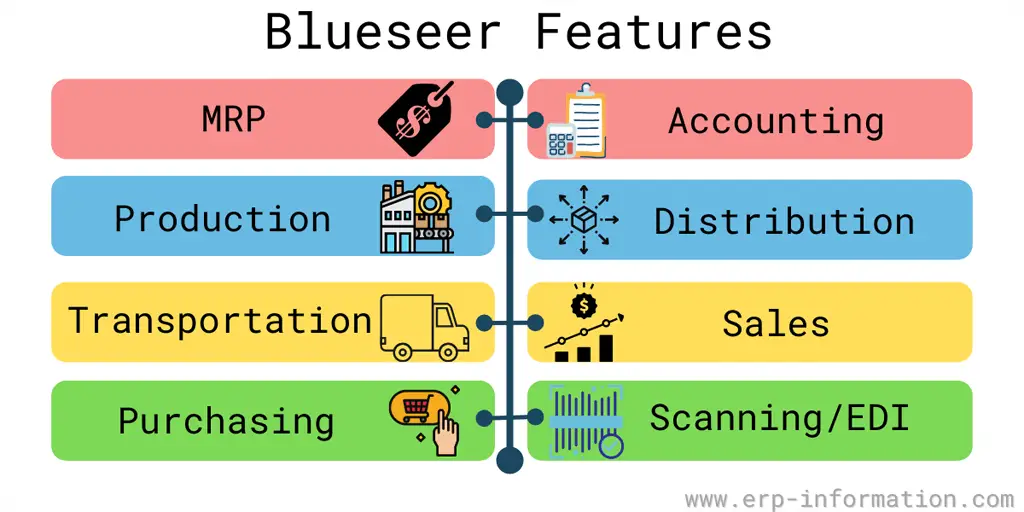 Some Screenshots of Blueseer Features
Blueseer Employee Maintenance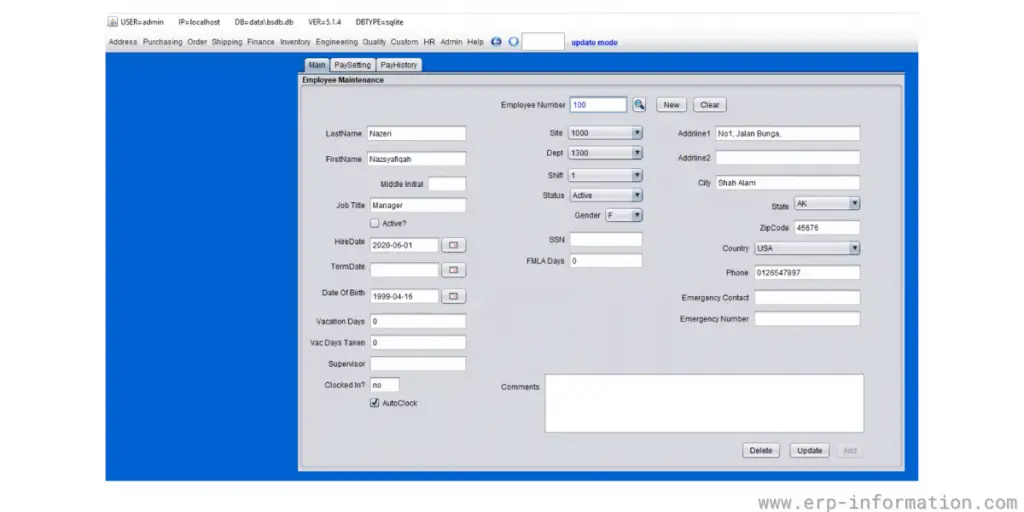 Blueseer Expense Browse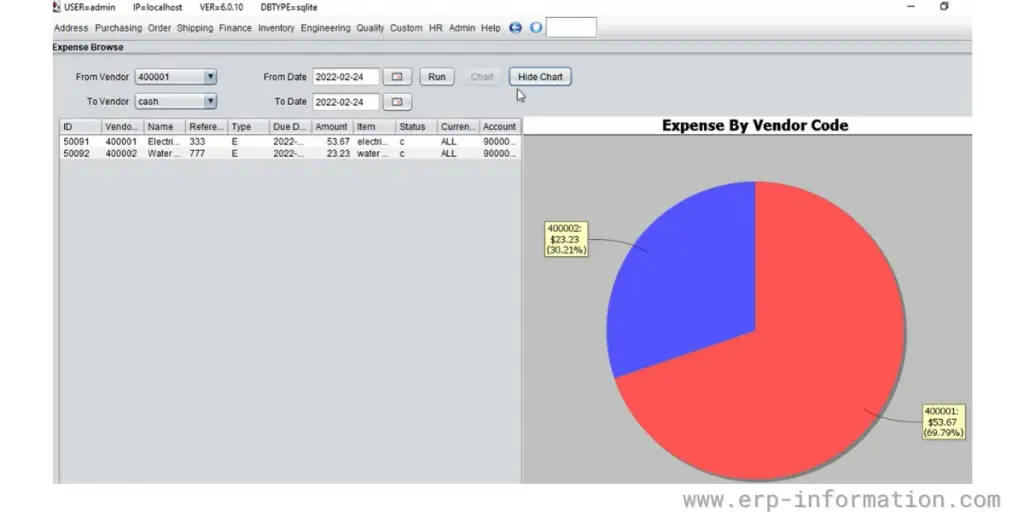 Blueseer Purchase Order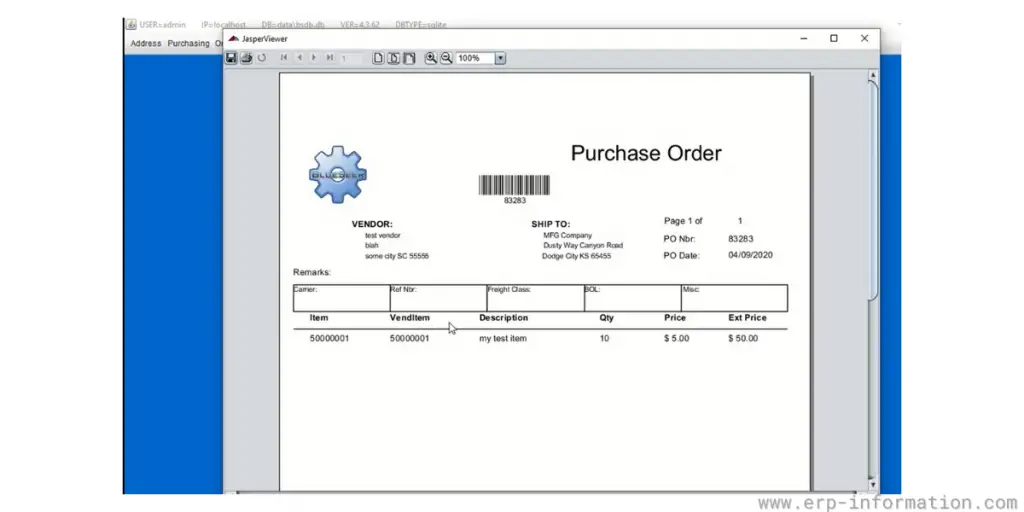 Accounting

Provides Double-entry General Ledger and
Account Payable & Account Receivable

MRP

It ingrates with purchasing, production, and shipping
Helps to track the inventory and order requirements

Distribution

Provides warehouse module
Helps to assist distribution and inventory between warehouse and shipping location

Production

Helps to track the products and take the reports

Transportation

Tendering
Freight Orders
Delivery status

Sales

Streamlines sales, shipping, and distribution
It helps to take many types of reports to do sales analysis

Purchasing

Provides automatic inventory adjustments

Scanning / EDI(Electronic Data Interchange)

Integrated EDI and barcodes
Benefits of BlueSeer
Standard benefits:
It is a free and open-source
It is customizable to fit your needs
Emotional benefits:
Developers created it with over 20 years of experience in the software industry who wanted to give back something they loved to do – create great software!
It is a comprehensive ERP system that handles all your business needs.
Basic things are easy to use and learn.
If you are looking for a free and open-source ERP package for your small to medium-sized business, It is the solution for you!
How to get started with BlueSeer ERP?
If you are interested in getting started with it, please visit the BlueSeer website for more information. The BlueSeer team is happy to help you get started with this powerful and free ERP system!
Alternatives of BlueSeer ERP
Conclusion
BlueSeer ERP is an entirely free package for small to medium size businesses. It can handle your business needs, including inventory management, human resources management, financial management, etc.
It is also customizable to fit the specific requirements of each user's company.
Hoping this post was helpful for you, thanks for reading!