The below post gives details about Blueseer ERP. You can also find its features, advantages, and implementation.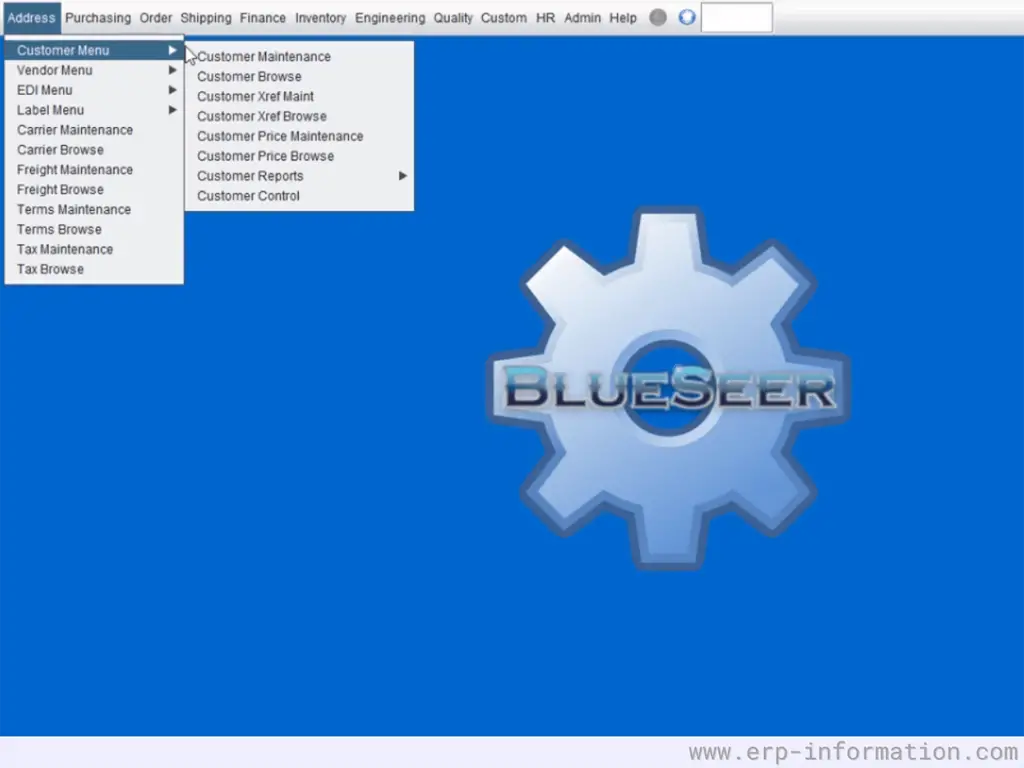 What is Blueseer ERP?
It is a free open-source ERP specially dedicated to manufacturing and small-scale industries. It also serves mid-sized businesses.
Blueseer Pricing
It is fully free open-source ERP software. You need not pay for this software.
Implementation
Blueseer helps customers to implement the software freely. It also provides developmental services to customers to customize the software as per their business needs.
Supports and Services
Blueseer provides long-term and short-term supporting plans according to the level of support expected by the customer.
Customers can also get training and consultation services from Blueseer.
( For more updates you need to contact Blueseer directly).
Blueseer ERP Features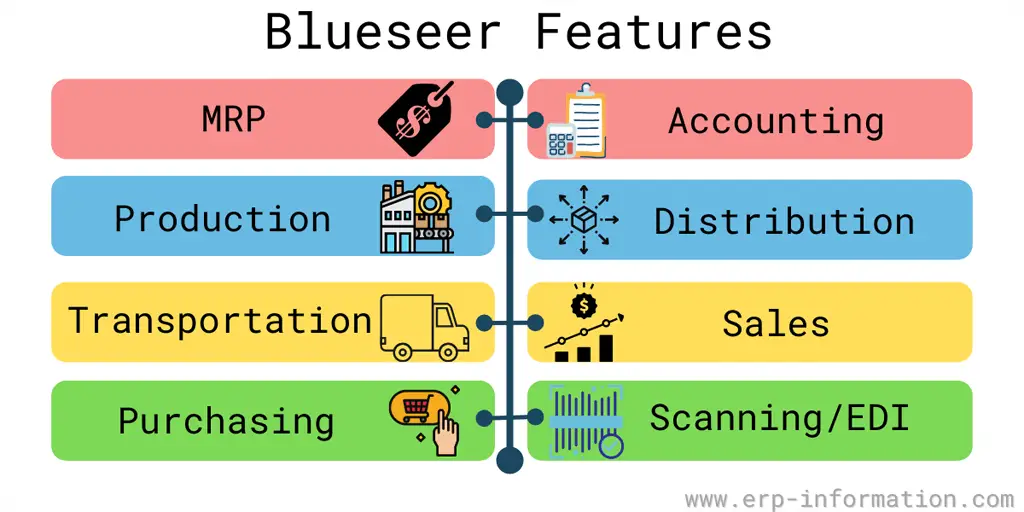 Accounting

Provides Double-entry General Ledger and
Account Payable & Account Receivable

MRP

It ingrates with purchasing, production, and shipping
Helps to track the inventory and order requirements

Distribution

Provides warehouse module
Hepls to assist distribution and inventory between warehouse and shipping location

Production

Helps to track the products and take the reports

Transporation

Tendering
Freight Orders
Delivery status

Sales

Streamlines sales, shipping, and distribution
Helps to take many types of reports to do sales analysis

Purchasing

Provides automatic inventory adjustments

Scanning / EDI(Electronic Data Interchange)

Integrated EDI and barcodes
Benefits of Blueseer
Low cost

You know that it is a free open-source ERP system. Hence even start-ups and small businesses can get this ERP at a very low cost.

Highly customizable

You can customize this software easily as per your business requirements.

Good support and services

Blueseer provides an expert team of java developers to implement the software in your company. They implement, customize and maintain the software for you.
Alternatives of Blueseer ERP
You can find more open-source ERP software similar to Blueseer.