EasyERP is one of the open-source software that helps small and medium-sized businesses to streamline their process.
This post will provide everything you need to know about the software, from installation to usage.
We'll give you some tips on making the most of this tool. So read on and learn all there is to know about EasyERP!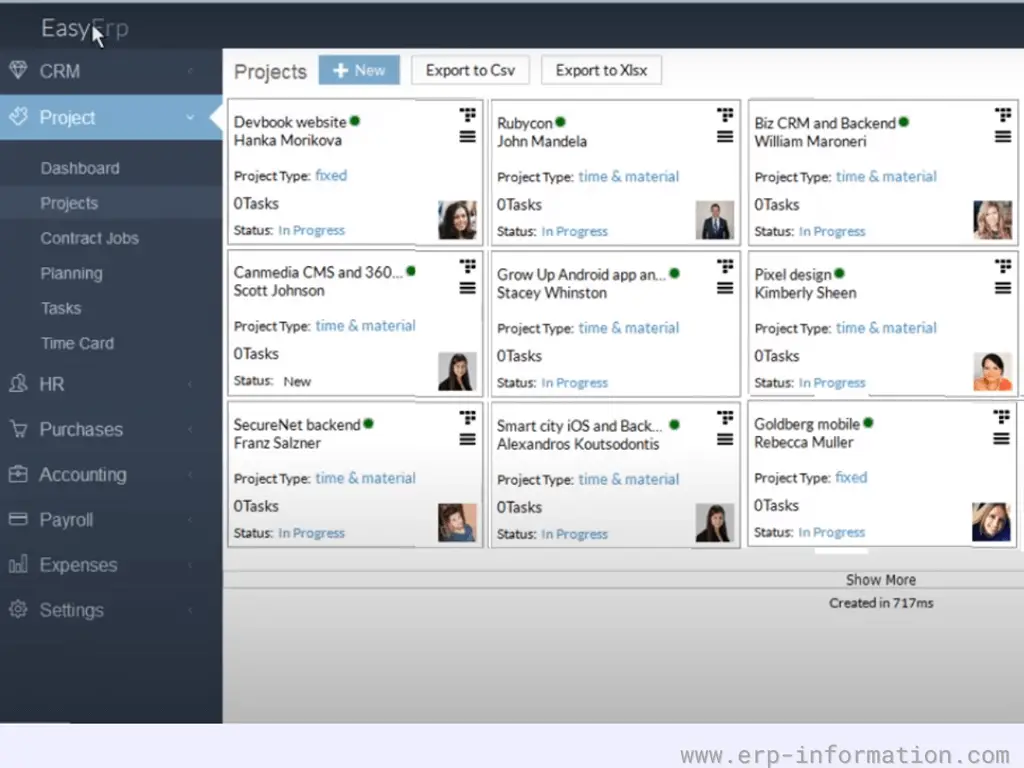 What is EasyERP?
It is an open-source ERP mainly designed for small and medium businesses based on Node.js and MongoDB. However, this software is suitable for startups and IT companies also.
EasyERP is a comprehensive, cloud-based enterprise resource planning (ERP) system that enables businesses to manage their finances, operations, and customers in one central location. It offers various features and functionality, including accounting, inventory management, order processing, and customer relationship management (CRM).
It can be accessed from anywhere with an internet connection thanks to its cloud-based architecture, making it ideal for businesses of all sizes. It also supports multiple languages and currencies, making it suitable for operating in various countries.
And because it's so easy to use, even non-technical users can quickly learn how to manage their business easily using this powerful software solution.
EasyERP Pricing
To find pricing for the SaaS-based version of this solution, you can follow the link https://easyerp.com/pricing/.
EasyERP Features
It is a cloud-based ERP software that offers a range of features to help businesses manage their operations more efficiently. Some of the critical elements of the software include,
A comprehensive financial module that helps businesses keep track of their finances and make sound financial decisions
A robust inventory management system helps businesses track and manage their stock levels effectively
A customer Relationship Management (CRM) system that helps businesses keep track of their customers' details and interactions with them
A production planning module helps businesses plan and schedule their production processes more effectively
Some Screenshots of EasyERP Features
Sales Opportunities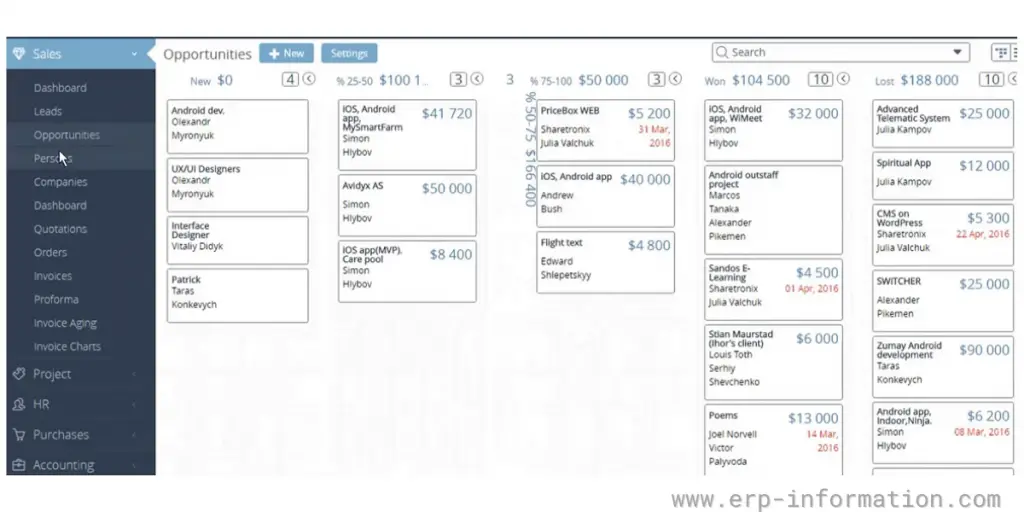 Project Overview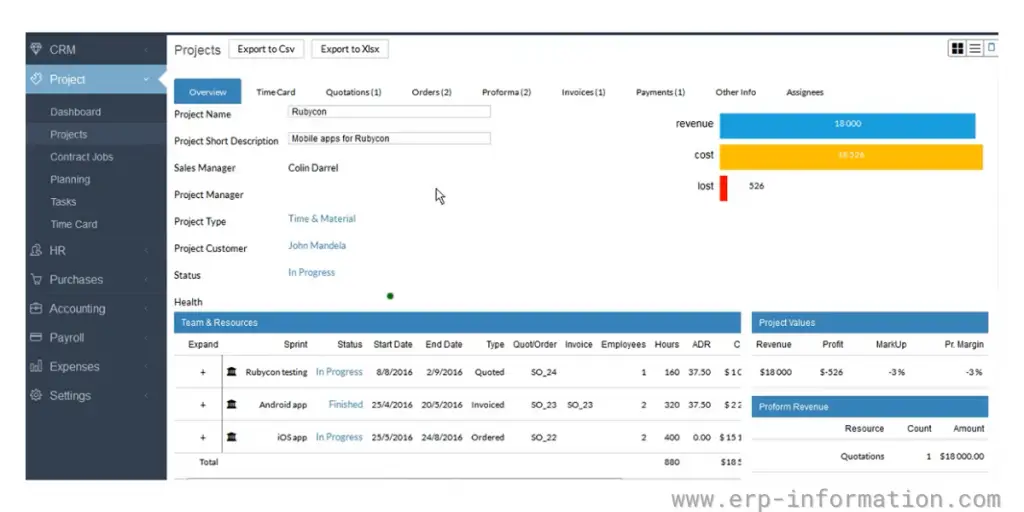 Project Quotations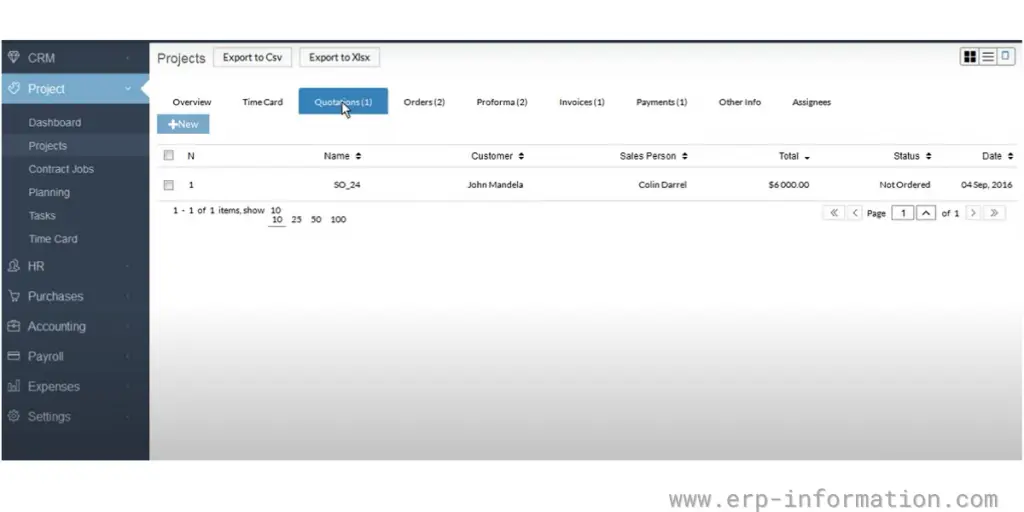 Included modules in the package
Sales
Inventory Management
Purchase
HR Management
Accounting
Expenses
CRM
Reports
Advantages
It provides a dedicated portal for customer information and ensures on-time delivery by automating the process. Hence enhances customer satisfaction.
It provides various reports with real-time data.
Improves the day-to-day work by automating the process and helps to boost work efficiency.
The Inventory module helps to avoid stockouts and boosts cash flow.
Alternatives
EasyERP alternatives include cloud-based software such as Salesforce, Netsuite, and QuickBooks Online. These applications offer many of the same features as EasyERP but can be more expensive and require more IT support.
Another option is to use an open-source ERP system such as Odoo or SuiteCRM. These systems are free to use but may require more customization and technical support.
Finally, some businesses choose to build their custom ERP system using off-the-shelf software and custom coding. However, this option can be the most expensive, time-consuming, and flexible.
List of alternatives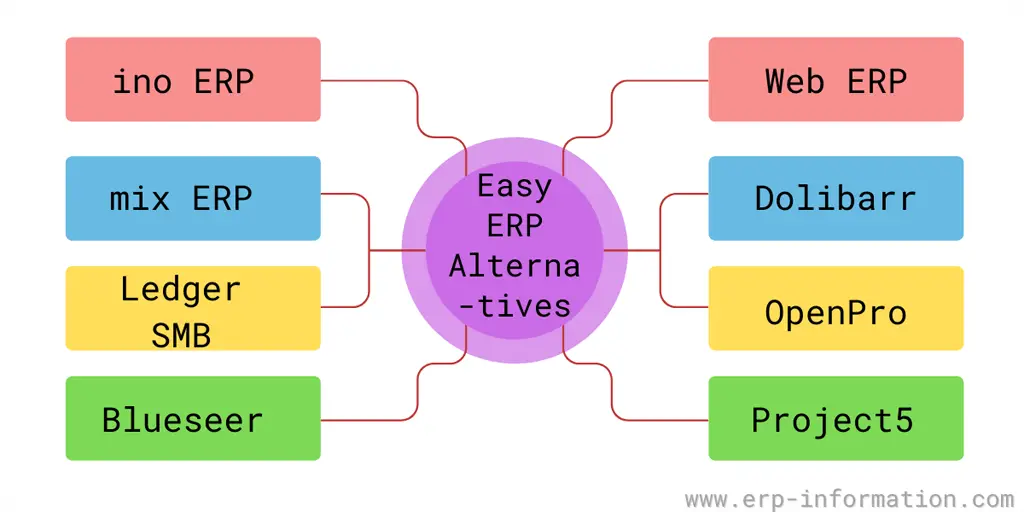 Basecamp
AutoShop
winio
My Renovation
Group Thinq
Project 5
Bloo.io
FAQs
From where easyERP can be downloaded?
It can be downloaded from the official website. The software is available in trial and full versions and can be installed on Windows or Mac computers. The Github link for downloading the open-source version is https://github.com/EasyERP/EasyERP_open_source.
What is the programming language used to develop?
This open-source ERP is developed using Nodejs. For front-end development, HTML, CSS, and javascript are used.
Conclusion
When it comes to business management, you want a system that will be easy for your employees and customers. Unfortunately, most software solutions are not designed with ease in mind, but EasyERP has been built from the ground up with simplicity at its core.
An ERP solution can help you streamline your processes by connecting everything on one platform.
So whether you need inventory control or order fulfillment tracking – whether you're running a bakery or managing warehouse operations – it got all of your needs covered!
You can find more open-source ERP software similar to EasyERP.