Flectra ERP is cloud-based accounting software growing in popularity due to its low cost and ease of use.
But is it the right accounting software for your business?
In this post, we will take a look at the pros and cons of Flectra and help you decide if it is the right solution for you.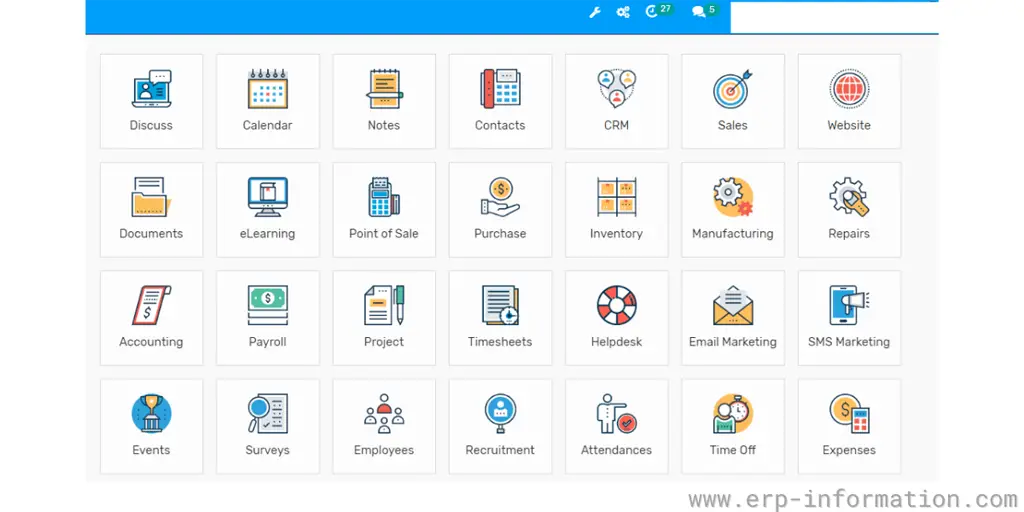 What is Flectra ERP?
Flectra is cloud-hosted accounting software that helps businesses manage their finances. It offers a variety of features such as invoicing, tracking expenses, creating reports, and more. It also integrates with other applications such as Google Drive, PayPal, and Shopify to manage your finances even more manageable.
How Flectra works
Once you sign up for an account, it will give you access to its cloud-based platform. Then, you can start creating invoices, tracking expenses, and more.
All your data is saved in the cloud to access it from anywhere at any time. It also offers a variety of integrations to make your work better.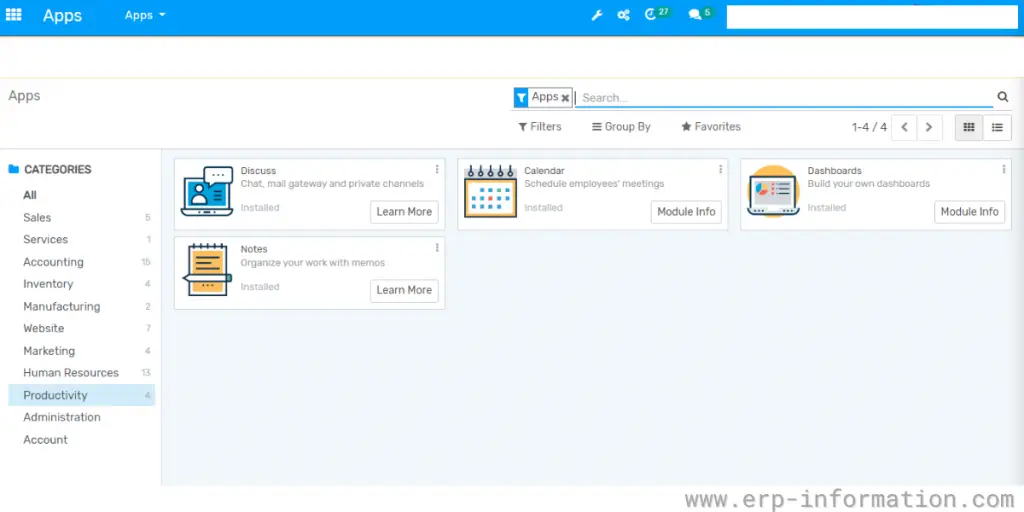 The benefits of using Flectra
It's cloud-based so that you can access it from anywhere at any time
It integrates with other applications such as Shopify
It offers a variety of features such as invoicing, tracking expenses, creating reports, and more
Disadvantages of flectra
It is a cloud-based application, so you need an internet connection to use it.
It can be challenging to learn how to use Flectra if you are unfamiliar with accounting software.
There is no customer support line, so you have to rely on online resources if you have any problems.
It does not offer features such as time-tracking or invoicing customization
The user interface can be improved
You cannot print reports
It is not suitable for businesses that need to track inventory or manage payroll.
In conclusion, it is an excellent option for small businesses that need an easy-to-use and affordable accounting solution. It offers a variety of features and integrations, and end-users can access it from anywhere at any time.
However, it may not be the best choice for businesses that need to track inventory or manage payroll. We recommend looking into other options such as QuickBooks or Xero for these businesses.
Flectra Pricing
Flectra has various pricing options, depending on the features you need and the number of employees using the software. You can find more information on their website.
A free version and free trial are available.
Its pricing starts at $9 per user/per app/per month. You will also get 50 GB of storage, support through email & tickets, and a free upgrade to the new version.
It also offers onboarding success packs. You will get a dedicated expert who helps you implement the software with the success pack.
Flectra ERP Implementation
Flectra offers step-by-step implementation with minimum interruption by avoiding data migrating issues.
The first step is to investigate the customer's needs and understands their business processes. Then it analyzes and develops specifications.
After analyzing the specification, Flectra provides a detailed report about the risk factors involved in implementing the software. It also mentions the scope of the software.
The next step is setting project objectives and workflows to reach the goal. Once it achieves the objectives, users can start using features and add-ons.
After completing the implementation, Flectra configures the software per customer business requirements.
Finally, customers will get training sessions about new software.
Time consumption and expense of the implementation depend on the number of business processes that the customer wants to have and the number of users.
Services and Supports
Flectra ERP offers various support plans. These plans provide priority assistance, technical support, implementation, and post-installation support.
You can choose a suitable support plan for your business. Plans are as follows.
$999 for 25 hours, three months validity
$1999 for 50 hours, six months validity
$3799 for 100 hours, 1-year validity
$6999 for 200 hours, two years validity
Migration services and additional development services are not available in these support plans.
Some Screenshots of Modules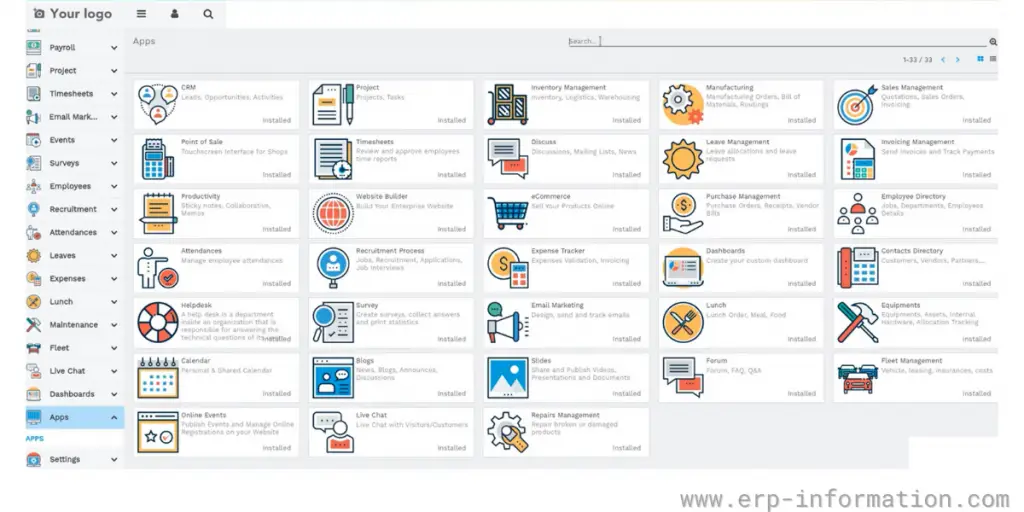 Website Apps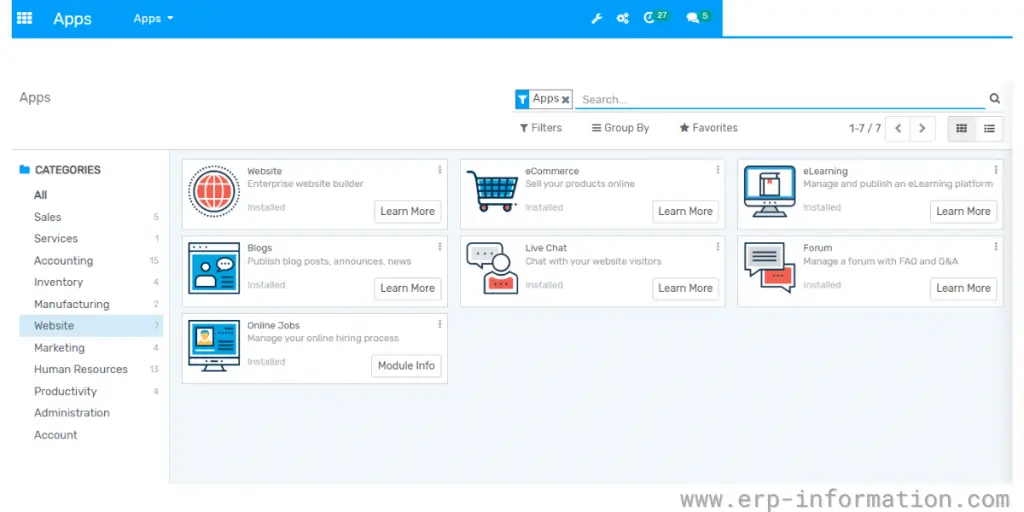 Accounting Dashboard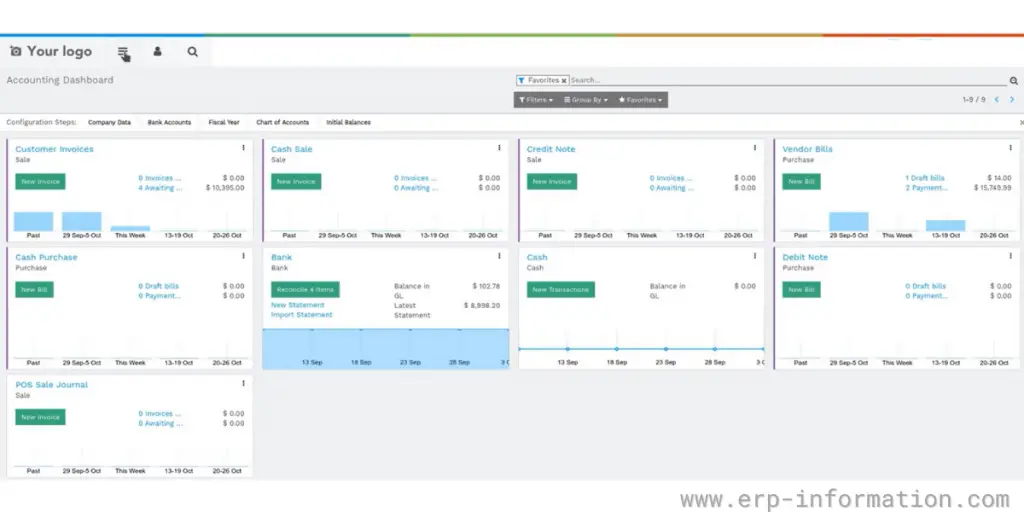 CRM Pipeline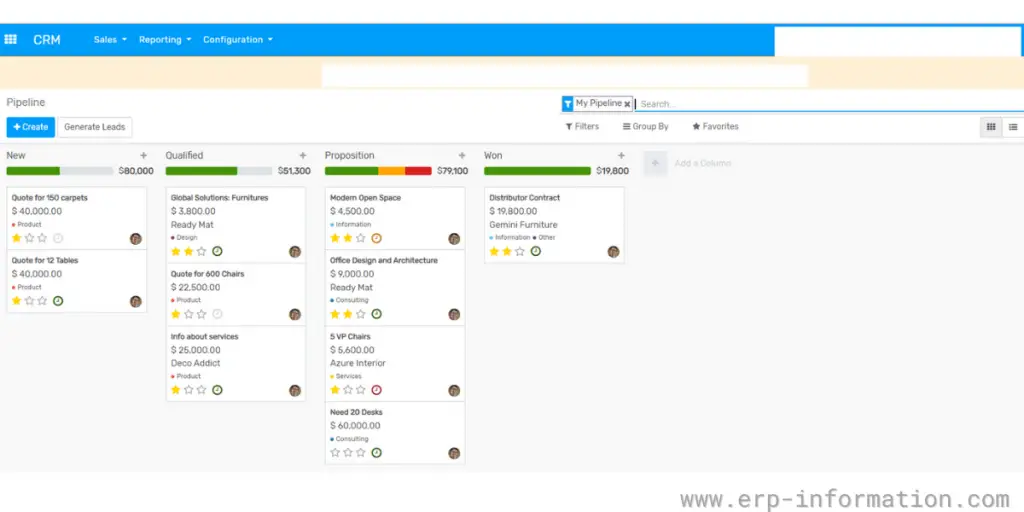 Manufacturing Orders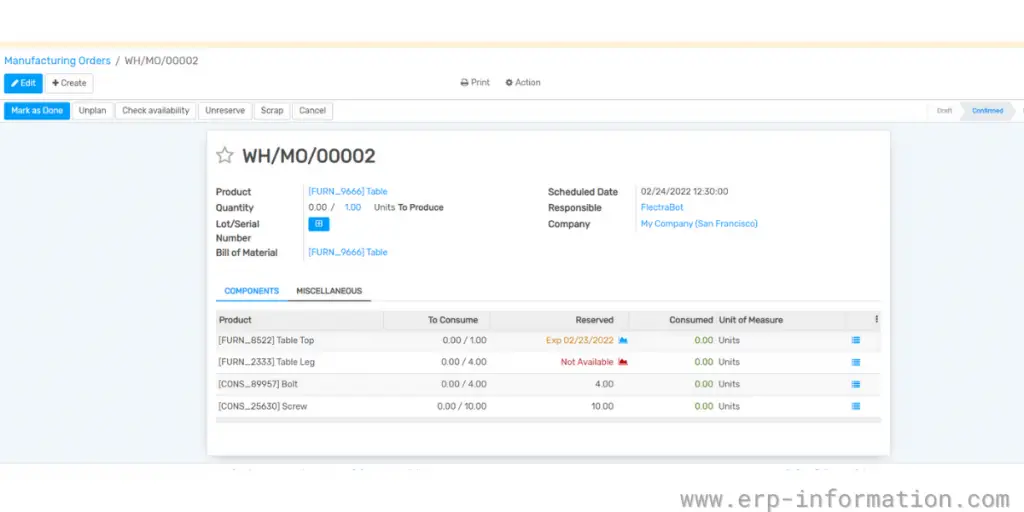 Sales Analytics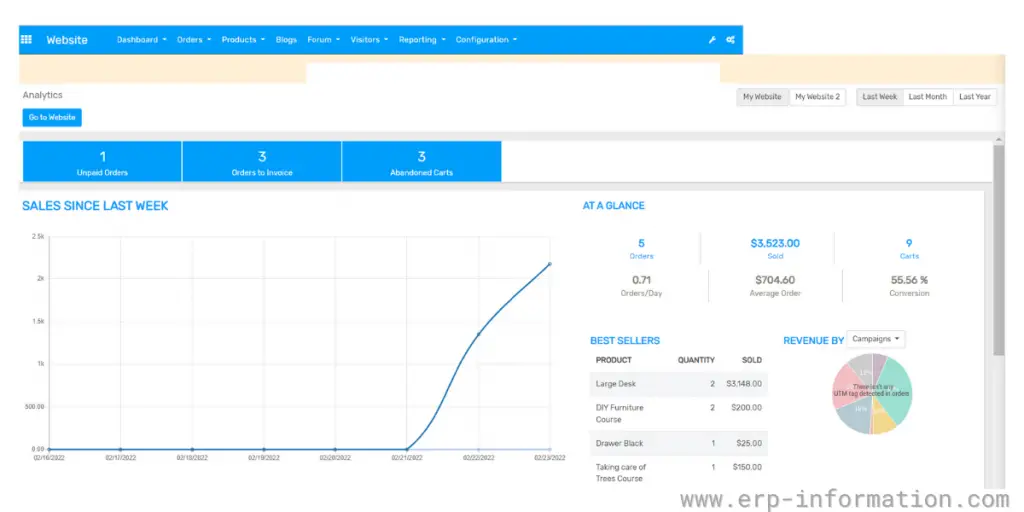 CRM
Sales
Accounting
Purchase
Inventory
Human Resource
CMS
Manufacturing
Project Management
Help Desk
Marketing Automation
Flectra Alternatives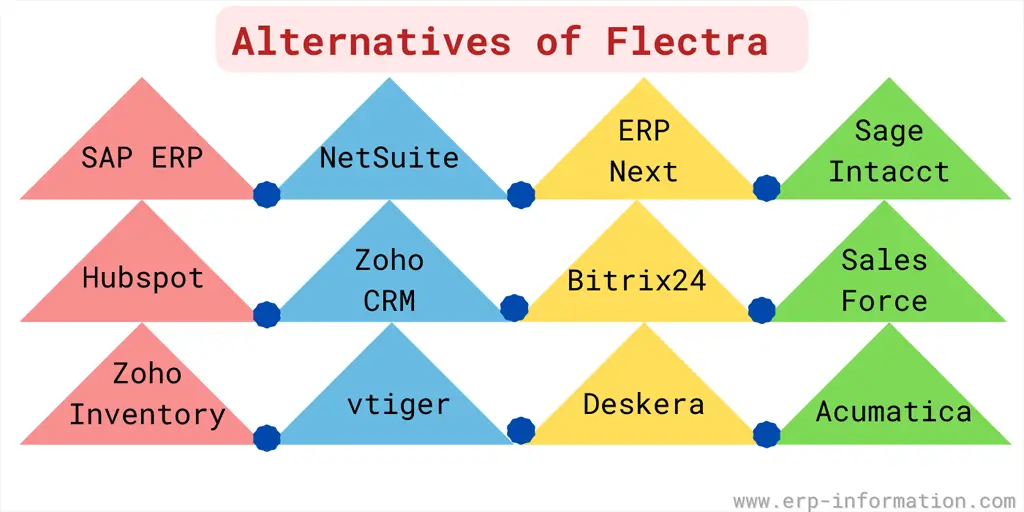 SAP ERP
Sage Intacct
Hubspot
Zoho CRM
Bitrix24
SalesForce
Zoho Inventory
vtiger
Deskera
Acumatica
Conclusion
Overall, Flectra is an excellent cloud-based accounting software that offers a variety of features and integrations to help businesses manage their finances more efficiently.
It's perfect for small businesses who want to get started with cloud-based accounting or looking for an alternative to QuickBooks.
The only downside is that it may be too complex for tiny businesses with limited financial resources.
Thank you for reading!
You can find More open-source ERP software similar to Flectra.