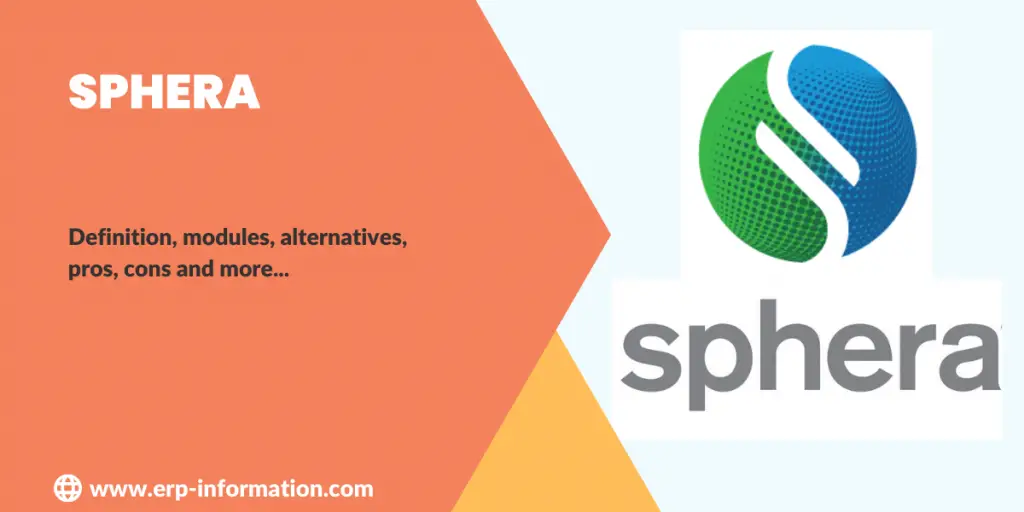 Choosing an environmental, social governance(ESG) platform can be difficult with all the available options. You want to ensure that you find a platform that fits your company's values and mission.
Here we are discussing Sphera software. This software helps companies improve their environmental, social, and governance performance, risk management, Health safety sustainability, data and consulting services, and many more.
This blog post will provide a clear picture of Sphera software with its modules, pricing, pros, and cons.
What is Sphera?
Sphera is a portfolio company of Blackstone. Sphera is a carbon accounting software helps companies improve their environmental, social, and governance performance.
The company offers consulting services to help them integrate these aspects into business practices and data analytics for risk management purposes.
In addition, they provide technology platforms that enable organizations across various industries to perform more effectively by using tools such as compass point, which focuses on safe working procedures, or green beam -an initiative specifically designed towards increasing sustainability efforts within your workplace.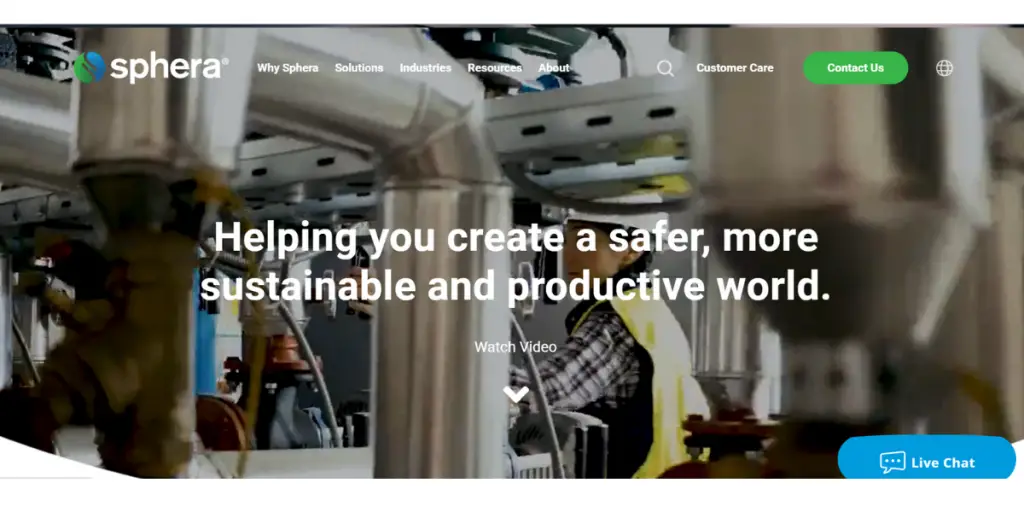 Pricing
For pricing details, contact the vendor directly.
Modules 
Corporate sustainability
Sustainability and ESG reporting
This helps evaluate your company's sustainability performance due to the complexity of emissions data from multiple constantly changing sources.
Best-in-class sustainability
Sustainability information is important to have to improve a company's performance. However, this information should be transparent and complement financial reporting.
Using insights from sustainability reporting will help companies achieve a net-zero strategy. 
Powerful reporting and advanced performance analytics
This software professionally provides information about sustainability so that companies can report accurately and efficiently on environmental, social, and governance issues.
Environmental Accounting software
Turn data into insights and action.
This software collects environmental data, like air, water, and waste. This information is then put together to create reports about sustainability and regulations.
People from all over the world check this information to make sure businesses are doing things the right way.
Improve transparency
This software helps you to see how formulas work. You can also see the results of intermediate calculations and raw measurement data. The software also allows you to correct any errors in real-time. That makes the calculations more transparent.
Health and safety management software
Actionable insights into safety
Health & Safety software can help you protect your employees and your bottom line. It gives you actionable insights to tackle the most significant health and safety challenges.
Workforce safety with the right tools
This software reduces the likelihood of incidents and operational losses. In addition, it has advanced tools to help track, investigate, report, and analyze health and safety information and many more.
Oparational Complience
Turn compliance to performance.
The number and complexity of regulatory guidelines are increasing daily, so the challenge for organizations is growing.
This software tool combines regulatory update tracking and compliance action management to handle compliance while keeping up operational performance.
Advanced tools to simplify and standardize
This software can help you find and manage the compliance requirements for your organization with its unique tools. By doing this, your organization can avoid risks associated with compliance.
Identify compliance obligations
Able to manage the matrix of obligations jurisdictions, including federal, state, local, and site requirements.
Pros
Sustainability related to analysis can be done very smoothly in a short time.
This software makes it easy to track and manage your carbon footprint.
It provides all the tools you need to make informed decisions about reducing your impact on the environment.
The program is very user-friendly.
Cons
Slightly complex understanding in the initial stage.
Some modules need to be modernized.
Uploading new docs can be complex.
Sharing ability needs to be improved.
Configuring and customizing the platform is tricky. 
Implementation is difficult. 
Other details
| | |
| --- | --- |
| Deployment | SaaS, Cloud, Web-based |
| Supported Devices | Mac, Windows, Android, iPhone, iPad |
Alternatives
Conclusion
If you're looking for an all-in-one carbon accounting software with some unique features, Sphera can be a good option. 
Their Caproate sustainability and environmental accounting modules are especially helpful for reducing emissions and improving your company's overall sustainability performance. And if health and safety management is important to you, they've got that covered too! 
We hope the blog post was able to present the entirety of Sphera!