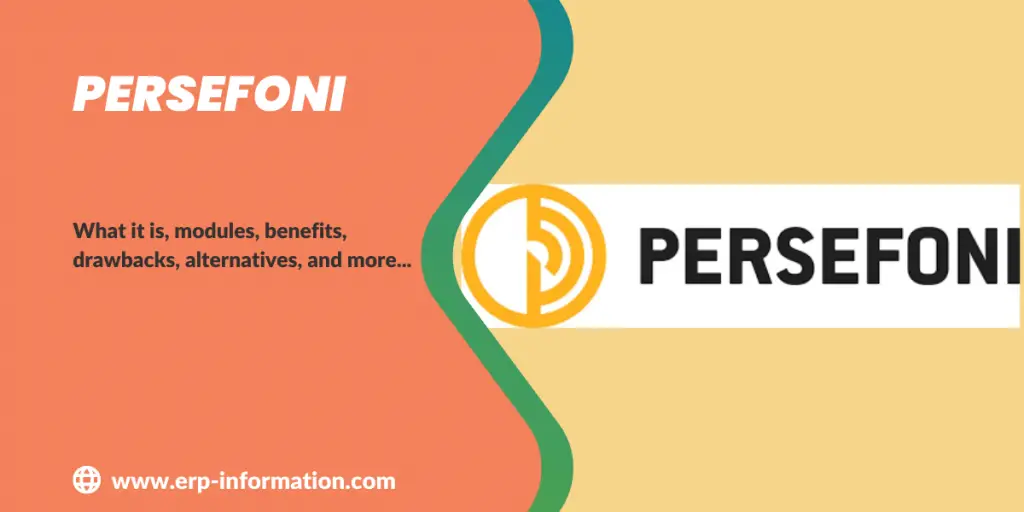 There are many carbon accounting software options in the market. How do you know which one is perfect for your organization? We may help you with the process of selecting a better one.
This blog post will clarify all your doubts about Persefoni, a carbon accounting software. The post also tells how its features work and its benefits. Finally, drawbacks make you compare it with other alternatives.
What is Persefoni?
Persefoni is a SaaS platform that helps companies and financial institutions to track their greenhouse gas emissions. This is a trusted, simplified, easy carbon management and accounting platform.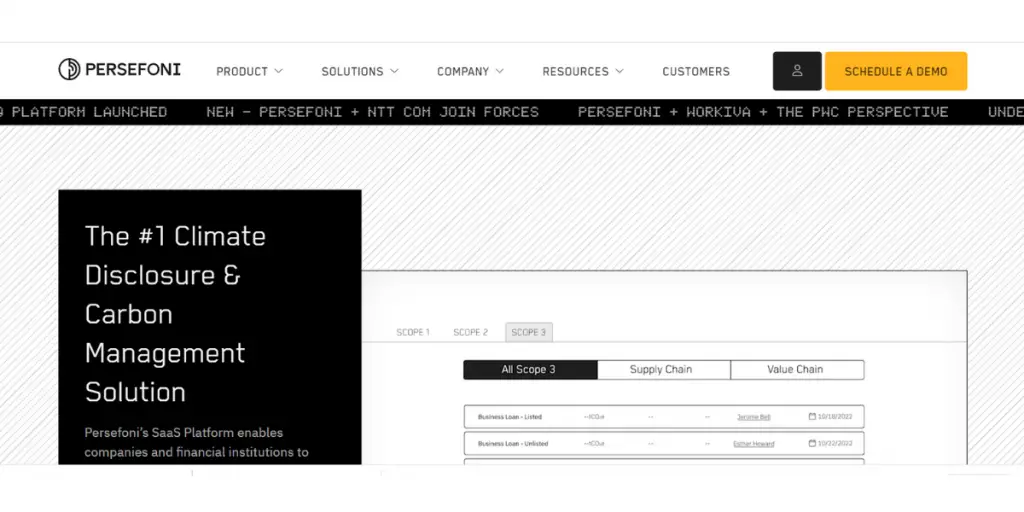 Pricing
Pricing details are not available. To get the details, contact the vendor directly.
Modules of Persefoni
Carbon Accounting
Measure, plan, and forecast the carbon footprint.
Accelerates the decarbonization journey.
Take steps to reduce the amount of carbon dioxide in the weather.
It provides a single source of carbon truth across the organization.
Using the latest technology, the software makes it easy to measure your home's energy use and meet any climate disclosure requests.
No need to be a technical expert in using this.
It works with transparent methods, models, and audit trails. 
Provides a good result to customers, supply chain partners, and institutional investors.
Financed Emission Calculations
This software is a better way to calculate the emissions from financed activities. This is designed for asset managers, owners, and banks to calculate their carbon footprints from investing and lending activity using protocol standards or Partnership for Carbon Accounting Financials( PCAF).
It helps public and private investors and lenders determine how much carbon is in their investments.
It helps you calculate how much CO2 your investments produce. In addition, it helps you be transparent and honest when reporting to stakeholders, sustainability initiatives, and investor requests.
Easily understand scope 3 emissions and answerable to that.
To answer all your questions, financial and climate experts understand the asset you might manage from public market equities, private equity, venture capital, etc.
Advanced analytics will help you understand how carbon affects investments, so you are ready for the future.
Portfolio Analytics
This software created the Portfolio Analytics Suite to provide banks, private market investors, insurance companies, and asset managers with information about carbon emissions to make better decisions. 
The Portfolio Analytics Suite includes seven new dashboards, Portfolio Index Benchmarking, and Climate Impact Benchmarking. 
It will give you a deep dive into carbon insights to integrate this information into your investment strategy and reduce emissions.
Portfolio carbonization allows you to meet decarbonization scenarios.
It helps to compare the actual performance and estimated footprint of carbon emissions.
The dashboard helps investors create a model portfolio based on the number of carbon emissions from each sector. 
The dashboard tool helps users understand the carbon impacts of their investments.
Allows users to understand why their emissions financed by different organizations or funds are different. 
Comparing emissions between companies or looking at how emissions change from year to year for a single company.
Climate Impact Benchmarking Module
The Climate impact benchmarking add-on module lets you compare your company, investment, or investment target's carbon performance with similar companies.
It helps with strategic decision-making. 
It helps investors calculate emissions and future planning.
Helpful in analyzing investment funds.
Ability to compare carbon performance with peers and competitors.
Climate Trajectory Modeling Module
The Persefoni Climate Trajectory Modeling add-on module can help you set carbon reduction targets specific to your goal.
It creates a set of science-based targets.
Climate Trajectory Modeling helps organizations figure out which climate change target they should aim for.
Creates custom reduction target.
It helps to compare and choose the right one for you.
Tracks and measures the progress.
Integration Hub
It created Integration Hub, a space that lets you connect your business applications with Persefoni. 
This allows you to easily collect data about greenhouse gas emissions from your business activities. 
This solution allows you to automate data collection, saving you time and resources when running your carbon accounting program.
Other information
| | |
| --- | --- |
| Deployment | Cloud, SaaS, Web Based |
| Training | Webinars, videos, documentation |
| Languages support | English, Japanese |
Benefits of Persefoni
Private equity and venture capital
Persefoni helps private equity and venture capital managers make climate-related decisions when they invest in companies. The portfolio companies can understand how their operations contribute to their collective carbon footprint and learn what they can do to take action.
Asset managers
With this, Asset managers can track carbon emissions and make better decisions on how climate change will affect investments. They can use this carbon software to measure emissions from different investments, such as stocks, bonds, and real estate.
This will help stay compliant with new regulations and meet the demands of environmentally-conscious investors.
Asset owners
This software helps asset owners measure the emissions from their assets. This includes pension funds, foundations, endowments, and high-net-worth individuals.
Asset owners who use Persefoni find that including climate-related considerations can help reduce risk, improve relationships with trustees or beneficiaries, and improve investment outcomes.
Insurance
It helps insurers meet their carbon disclosure obligations by giving them a single source of truth for emissions from their different operations.
SEC climate disclosure
This can help you accurately and accurately measure your carbon footprint. This will help you comply with SEC rules, disclose to your stakeholders, and stay ahead of regulations and standards. 
Drawbacks
Some users feel difficulty initially
No free trial is available
Alternatives
EHS insights
Green places
Metro
WatchWire
Diligent ESG
Conclusion
Before you choose any carbon accounting software, it is important to consider all aspects of that particular software. So hope this article about persefoni provides complete details like features, different modules, benefits, and drawbacks.
We suggest you compare this software with other carbon accounting software to decide which is better for your organization.
Reference