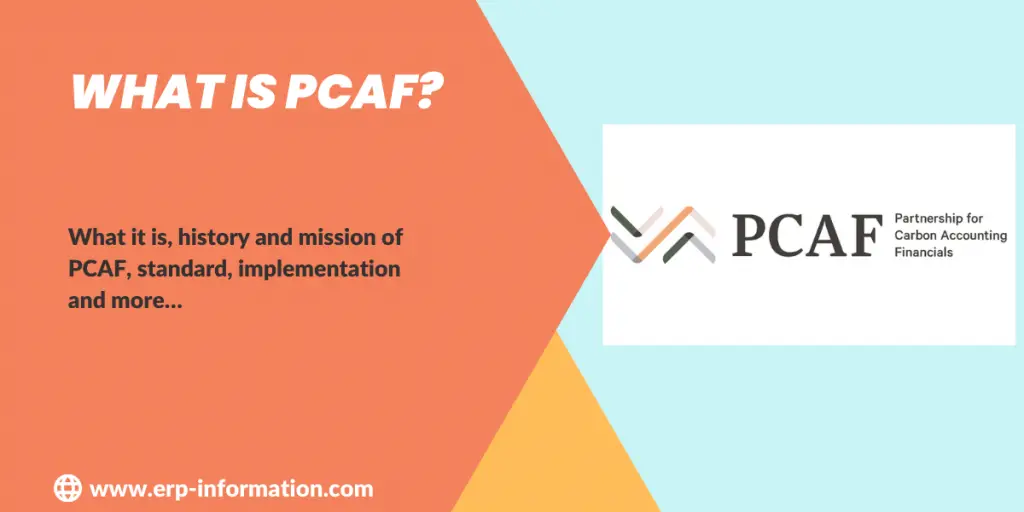 Tackling climate change is daunting, but we all must do our part.
The good news is that there are various ways for individuals and businesses to reduce their carbon footprint.
One way to make it easy for businesses to reduce carbon emissions is through partnerships for carbon accounting financials. This partnership will give businesses the tools to measure and manage their emissions.
This post will discuss the partnership for carbon accounting financials and how it can benefit businesses.
What is PCAF?
It is a global alliance of lending organizations that have created an efficient way to analyze and communicate carbon emissions resulting from investments and loans. For example, when banks give money to fossil fuel companies, this creates financed emissions.
This is a global initiative to clear the way for transparency and accountability of the financial industry to the Paris agreement.
It is a partnership of financial institutions worldwide that combine to implement and develop a balanced approach to assess and disclose the GHG emissions associated with their loans and investments.
It developed open-source GHG accounting standards for worldwide financial institutions.
It provides a standardized framework for measuring, monitoring, and reporting emissions, supporting governments in developing robust policies for reducing GHG emissions. 
Why is PCAF created?
The world is quickly becoming increasingly aware of the dangers of climate change and its effects on the environment and the economy.
Yet, despite this growing awareness, many businesses still need to be convinced to invest in carbon accounting and mitigation measures because of the perceived cost and complexity.
It was created to manage the net zero carbon transition, given both the importance of the financial industry in this process and the large scale of climate change.
History
Under ASN Bank's leadership, 14 Dutch financial institutions created PCAF in 2015. The initiative to decrease carbon emissions was launched with a Dutch Carbon Pledge, which calls on the negotiators at the 2015 Paris Climate Summit to take ambitious steps.
So it is while committed that financial institutions deliver a fundamental shift to a low-carbon economy, measuring and disclosing the GHG emissions of their loans and investments.
After that, some other financial institutions from the Netherlands joined and implemented and developed open-source methodologies for measuring GHG emissions of all asset classes within their loans and investment portfolios.
In 2018, under the leadership of Amalgamated Bank, 12 financial institutions in North America joined PCAF and accepted the GHG accounting methodologies.
In 2019, 28 banks of the Global Alliance for Banking on Values joined PCAF to evaluate and communicate the GHG emissions of their loans and investments.
The GHG emissions of loans and investments have become a point of interest for many financial institutions worldwide.
To create transparency and standardization in the assessment process, ASN Bank, ABN AMRO, Triodos Bank, Amalgamated Bank,  and Global Alliance for Banking on Values (GABV) has launched a global initiative called the Partnership for Carbon Accounting Financials (PCAF). It is designed to reach out to banks and investors worldwide.
The partnership is designed to help countries with limited resources access reliable, consistent data about their emissions of greenhouse gases (GHG) and other related impacts on climate change.
What is the mission of PCAF?
It is very important to limit global warming to 1.5 °C. Hence it is crucial for all countries and all sectors of society to attain decarbonization and net zero emissions by 2050.  
The mission of PCAF is to facilitate the financial industry alignment with Paris Climate Agreement.
Transparency and accountability of financial institutions' greenhouse gas emissions are necessary to establish a foundation for these organizations to realign their portfolio with the Paris Climate Agreement.
To begin this process, measuring and disclosing associated GHG emissions from lending and investment activities must occur.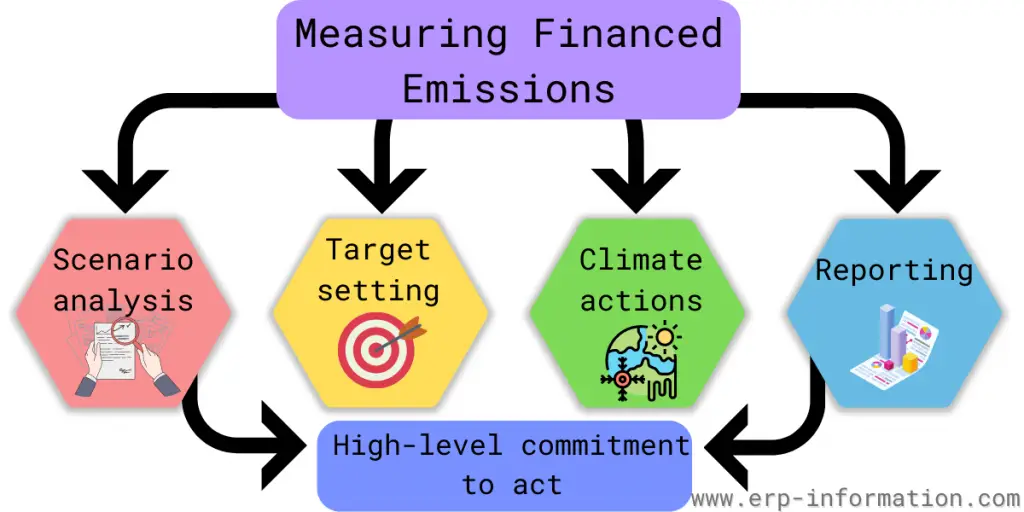 Standard
PCAF evolved the GHG accounting and reporting standard for the financial industry. GHG protocol reviewed this standard, which complies with the Corporate Value Chain (Scope 3) and Accounting and Reporting Standard for Category 15 investment activities. 
While developing this standard, PCAF communicated with civil society organizations, discussed methodological approaches, and got their ideas as feedback.
It also consulted financial institutions, policymakers, data providers, consultants, and nongovernmental organizations (NGOs) and got feedback.
You can download the PDF format of the standard here.
Six asset classes
The PCAF Global Core Team developed the standard for the following six assets. This standard provides a methodological guideline to measure and disclose GHG emissions associated with six asset classes.
Listed equity and corporate bonds
Business loans and unlisted equity
Project Finance
Commercial real estate
Mortgages
Motor vehicle loans
The global core team of PCAF
Around 22 PCAF participants are there in PCAF Core Team. They created a Global GHG Accounting and Reporting Standard for Financial institutions that would bring about harmony in GHG accounting and reporting.
Some of the institutions of the core team are 
ABN – AMRO
BlackRock
Robaco
Amalgamated Bank
CDC investment works
Bank of America
Federated Hermes etc.
Regional implementation of PCAF standards
With the help of local collaboration, the regional implementation team nourishes the development of the Global GHG Accounting and Reporting Standard for financial institutions.
The standard is implemented in 5 regions:
Europe, Africa, Asia-Pacific, Latin America, and North America.
The regional team gets technical support to implement GHG accounting and reporting with zero dollar cost.
FAQs
How is financed emission measured?
Banks and investors use various methods to measure the emissions related to their investments and loans. The most common approach is to use facility-level data, which captures the emissions a company or organization generates at a specific location.
Another approach is to use product-level data, which captures the emissions associated with a particular good or service. This data can be useful for understanding the emissions related to a company's supply chain.
In some cases, banks and investors may also use portfolio-level data, which captures the emissions associated with a group of loans or investments. This data can help understand the overall emissions associated with a financial institution.
What are the fifteen categories of scop3 emissions?
15 categories of scop3 emissions are
Transportation and distribution (upstream)
Transport and distribution (downstream)
Leased assets (upstream)
Leased assets (downstream)
Purchased goods and services
Capital goods
Fuel and energy-related activities
Waste generated in operations
Business travel
Employee commuting
Sold products processing
Use of sold products
sold products' end-of-life treatment 
Franchises
Investments
How much does PCAF cost?
No need to pay to join PCAF, and you can use its methodologies free of charge, as it is an open-source platform. All size financial institutions can access it.
Conclusion
Partnership for Carbon Accounting Financials is a big step towards mitigating climate change. The partnership will allow businesses and individuals to track their carbon emissions and take the necessary steps to reduce their environmental impact.
It is a crucial step in the right direction, and we hope that more financial institutions will join this partnership to fight against climate change.
This post discussed the PCAF standard, methodologies, and the benefits of participating. We hope the article has helped you better understand the partnership and why joining is so important.
Reference