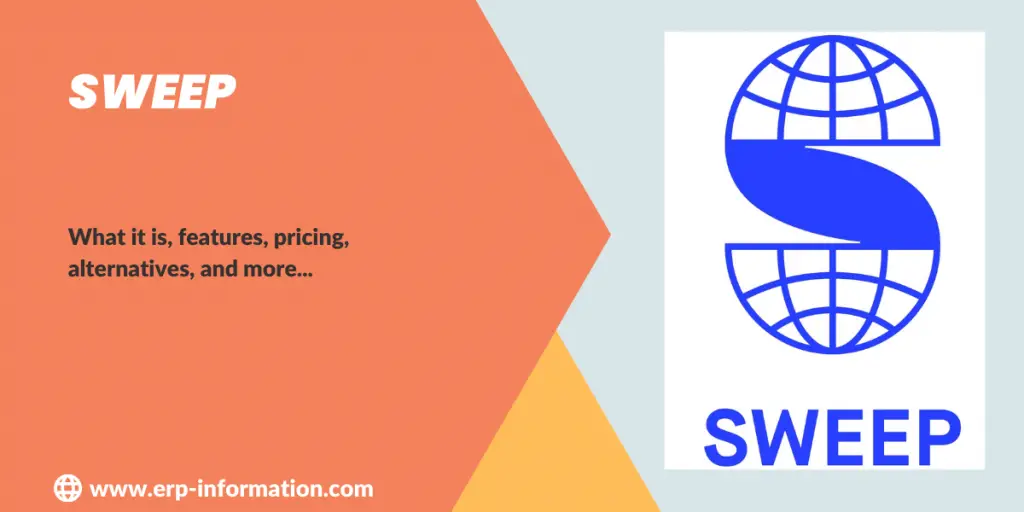 After going through many carbon accounting software, if you are not finding a good one for your business, here we are with another software discussion, Sweep carbon management software.
It is a carbon accounting software that helps you measure, manage and report on your greenhouse gas emissions. It covers all aspects of your business, from energy use to transportation and waste. 
This blog post will provide all the information about Sweep, its work, and its features. We'll also go over pricing details and its limitations so that you can decide which is right for you!
What is Sweep?
It is a creative force to track, reduce and control carbon emissions. This helps them reach their long-term sustainable goals and get feedback on their current carbon status.
In addition, tools are useful for reducing carbon emissions, which helps companies balance their carbon status in the future.
It also provides comprehensive tools for setting targets, monitoring progress, and reducing emissions. As a result, this is one of the most popular carbon accounting software solutions on the market today.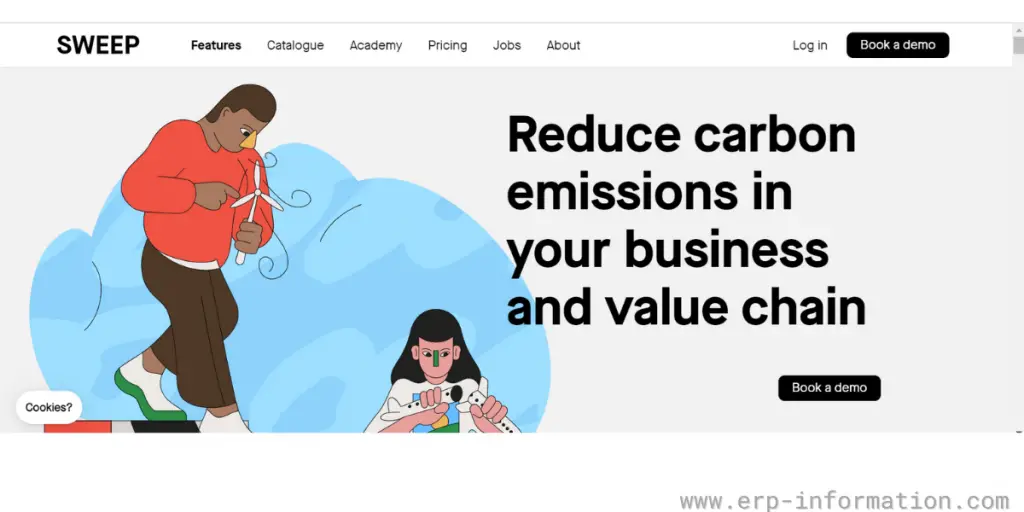 Moto of Sweep
Not to treat carbon as a limitation; use force to beat it! 
Carbon can be a source of growth
Guiding carbon map for companies' growth
Helping the companies to become forever company
Pricing
Contact the vendor directly for pricing details.
Features
Organize 
Organize feature allows you to adjust your carbon program to match your company and value chain. So it fits the current needs and values of big businesses and small organizations.
Map your reality- This allows you to mirror your business's organization. Like assigning and tracking the tasks and visualizing the progress etc
Have a glance in one place – All the organized things can be seen in one place. Teamwork, connecting with other companies, emission source tracking, etc
Measure
A sweep is a tool that helps you measure your company's emissions and connect them with the vast database of factors.
The automated result considers all this information, making it easy for teams to take positive actions toward reducing them.
The most complete and easy-to-use database for calculating emissions makes estimates in seconds and goes deep with calculations.
Reduce
The best way to control emissions is through coordination. Setting individual and team goals, comparing them with each other, and tracking progress will help you reach your desired outcome! Things to be followed.
Team collaboration
Individual target
Compare scenarios
Tracking the progress
Contribute
It integrates with carbon finance, making it easy to track and manage all climate projects in one place.
Sweep's comprehensive reporting and analytics tools help businesses identify opportunities to reduce their carbon footprint and make informed decisions about their climate investment strategies.
It is a powerful tool for companies committed to reducing their environmental impact.
Building a better future with better technology
Inspiring climate projects in local and international areas
Communicate
With this, you can create detailed dashboards and investor-grade reports very easily. 
The system has been built to help you manage your data easily. For example, you can see how different aspects of your data are related.
That will help you focus on improving your performance and finding new possibilities for carbon control.
Sweep for Finance
To achieve a global net zero by the year 2050, companies can plan and adjust their investment in reducing carbon emissions. 
For example, banks should consider lending more money for sustainable projects that will help fight climate change. Investors also have an important role because they can invest wisely, so it becomes easier when we reduce our usage of fossil fuels.
One-way investors could do this is by investing in renewable energy firms that produce clean electricity instead of traditional coal-fired plants, which contribute heavily towards air pollution across countries. 
Sweep plays a significant role in getting accurate quality carbon data for your investment. 
This software enables organizations to measure and report emissions in line with international standards.
It guides how to reduce emissions and offset any unavoidable impacts. In this way, businesses can use Sweep to help create a green future.
How does it work?
Manages the financed emissions
Securely connects the companies portfolio
Quickly access the carbon impacts
Focus on investments
Having a target to reach the 2015 Paris agreement mission
Sweep for supply chain
Sweep can help you see how much pollution your supply chain is responsible for in real time. It can show you which parts of the supply chain are causing the most pollution and help you work with your suppliers to reduce it.
Sweep for Supply Chain lets you use data to make decisions that will help you decrease the amount of emissions from your business.
Easy collaboration
Supply chain emissions in one place
Collaboration with suppliers
Reduces the risk and good supply chain performance
Advantages
Easily tracks and measures the scope 3 emissions
It provides an integrated marketplace for global climate projects
It has a strong team to analyze the emission status and take positive actions on that
Allows different teams throughout the company to see how much carbon they are using
You can exchange the planes anytime without paying the penalty
Disadvantages
A free trial is not available.
Sub Accounts, SAML authentication, and security audit features are unavailable in the Growth plan.
Consultant help is needed for complex projects.
Alternatives
Carbonstop
Watershed
CarbonOps
Clearview
Radicle
Customers
Swisscom
Ubisoft
Prose
Questel
Shine
Conclusion
Sweep is a comprehensive carbon accounting software that covers all aspects of an organization's carbon footprint. It goes beyond simply tracking emissions to include features like data analysis, mitigation planning, and report generation.
That will constantly update the latest data and best practices, so organizations can be sure they are using the most accurate and up-to-date information. 
Its features and benefits make it a good choice for many companies.
However, weigh the pros and cons before deciding which software is right for you. We hope this discussion was fruitful for you!