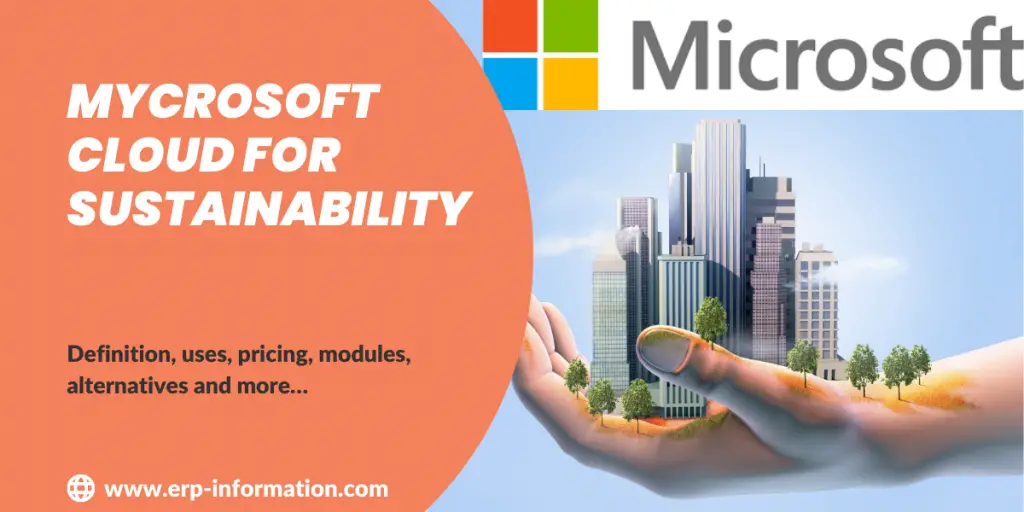 As the world becomes increasingly complex, sustainability is becoming an increasingly important issue for organizations of all sizes.
Microsoft has been a leader in this area for many years, with their cloud-based solutions it enable businesses to gain transparency and insights into their environmental footprint. 
This blog post mainly focuses on features, pricing, pros and cons of Microsoft Cloud for sustainability, and alternatives.
What is Microsoft Cloud for Sustainability?
With Microsoft's recent release of its new sustainability management solution, you can record your environmental impact and reduce it with the help of computer technologies.
It helps businesses in different industries reduce their environmental impact. The cloud service is customizable to meet the needs of each business, and it is based on data models that follow industry-standard guidelines for emissions information.
Microsoft Cloud for Sustainability also takes advantage of our partnerships with other companies to provide businesses with comprehensive solutions that address critical needs.
Uses of Microsoft Cloud for Sustainability
There are many uses for Microsoft's sustainability solutions. Some of the most common include:
Tracking and understanding an organization's environmental footprint
Embedding sustainability throughout the organization
Developing new value propositions in a changing landscape
Report on it to stakeholders, reduce resource usage, remove their footprint through carbon offsets or recycling, and replace high-footprint resources with low-footprint ones.
The Focus of Microsoft Cloud for Sustainability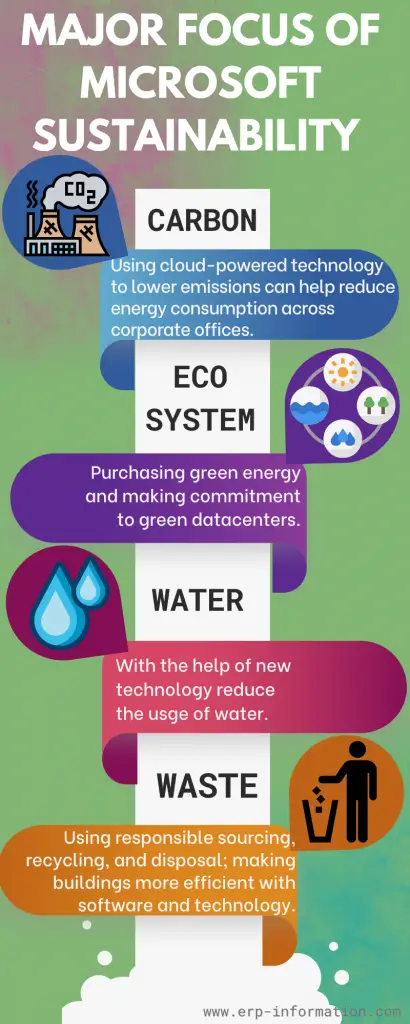 Carbon
Charging a carbon tax to business divisions and using cloud-powered technology to lower emissions can help reduce energy consumption across corporate offices.
Ecosystem
Purchasing green energy and committing to green data centers.
Water
With the help of new technology, reduce the usage of water.
Waste
Responsible for sourcing, recycling, and disposal, making buildings more efficient with software and technology.
Pricing
USD 4000 per tenant per month. It offers a free trial.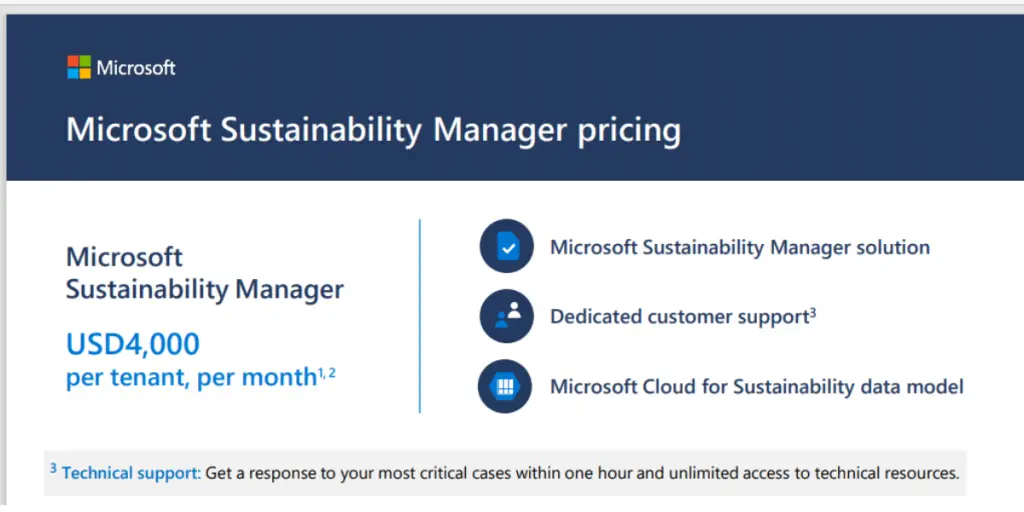 Modules
Unify data intelligence
The software helps get the visibility needed to report on sustainability, progress on sustainability efforts effectively, and make business changes. The following are two major features of unity data intelligence.
Data integration and calculation
Reporting disclosure and automated insights
Build a sustainable IT infrastructure
You can replace the tool or system with a cleaner option to add business value. Microsoft products and solutions are designed with the environment in mind.
They are built to last, using recycled and renewable materials, and operated using sustainable practices.
When it's time to retire, their components are recycled. Below are features that can help to Build a sustainable IT infrastructure.
Workload dimension to the cloud
Responsible devices
Reduce the environmental impact of operations
Organizations can use targeted efforts to lessen the environmental impact of their operations.
Microsoft Cloud services use advanced analytics, machine learning, and effective models to help customers. This module has the aim of reducing energy consumption and emission. Available tools
Energy management tool
Tool for smart facilities
Collaboration and planning tool
Create sustainable value chains
It is necessary to take a value chain-oriented approach to measure scope 3 carbon emissions. That is because up to 90% of an organization's emissions can be found in the value chain.
Microsoft and its partners can help organizations make their operations more efficient, reduce emissions, and design out waste. That will help create a more transparent and accountable value chain.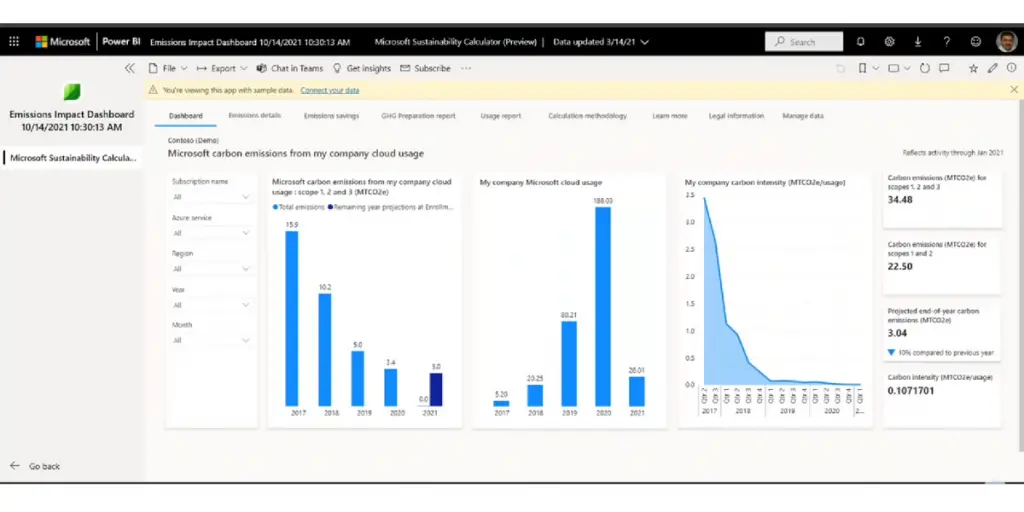 The value chain visibility features will help to strengthen transparency, accountability, and collaboration.
Deployment orchestration
Microsoft industry clouds let you quickly and easily use and update these scenarios across different customer environments.
Microsoft Cloud for sustainability can help organizations in multiple industries and locations improve their business. It is designed to start with the biggest problems and find the best ways to fix them.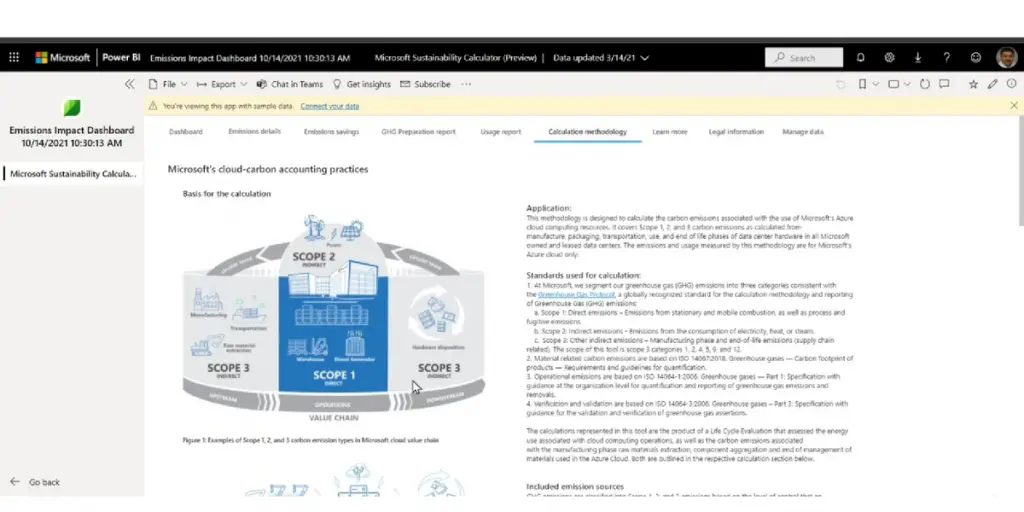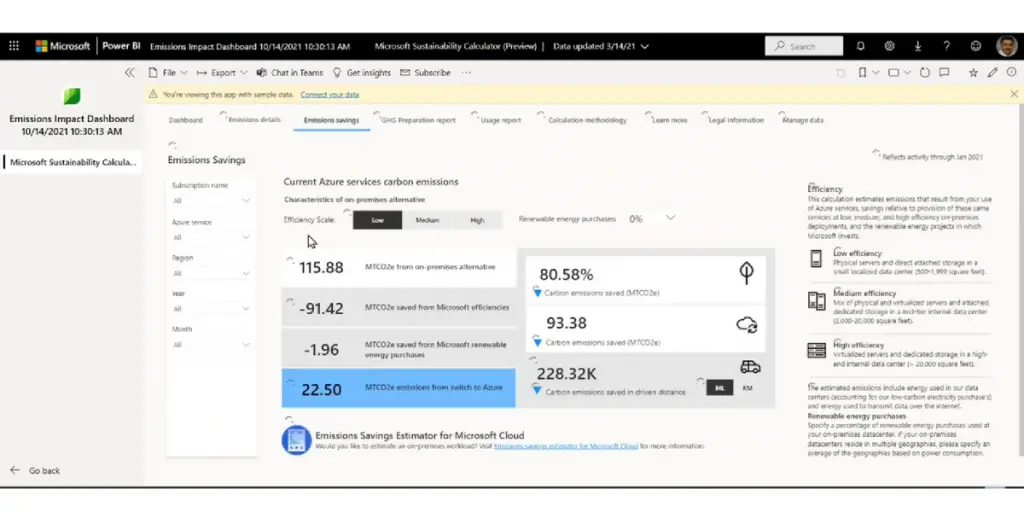 Advantages
Sustainability reporting and analytics can help your company track its progress in becoming more environmentally friendly capabilities.
24/7 technical support
More flexible and reliable
Easy to collaborate and cost-cutting
It offers a free trial
Disadvantages
You might face some security risks.
Need to have the technical knowledge to take control.
Alternatives
FAQs
How to buy Microsoft cloud sustainability?
Following are the ways to buy:
You can buy Microsoft Cloud sustainability as a part of an Enterprise Agreement( EA).
Directly contact executives
You can also contact the Cloud solution provider(CSP)
Conclusion
Microsoft has been a leader in sustainability for many years, and its cloud-based solutions enable organizations to gain transparency and insights into their environmental footprint.
In addition, Microsoft is working to embed sustainability throughout its organization and value chain.
This is an important step, as it will help ensure that sustainability becomes an integral part of businesses' future operations.  
We hope this article has helped you learn more about how Microsoft Cloud for sustainability benefits your business.