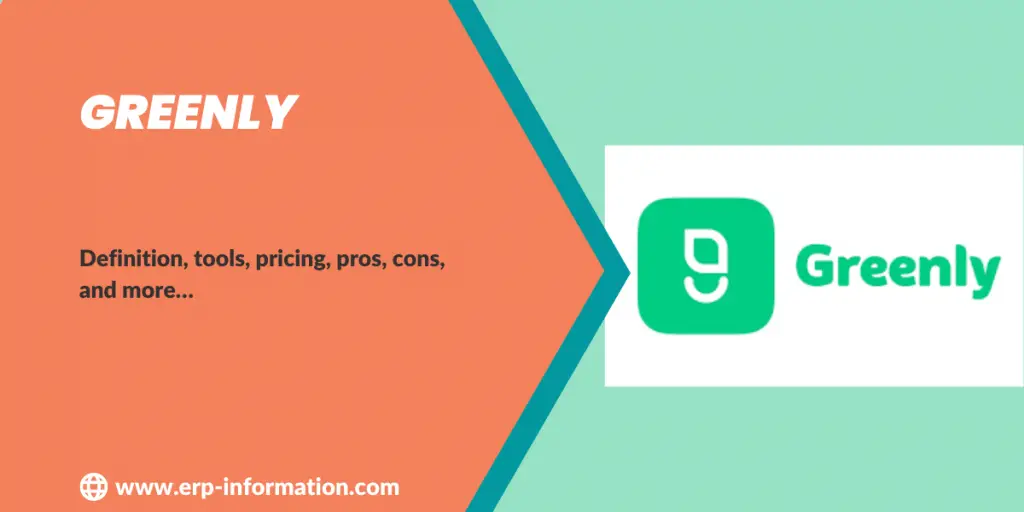 As the need for cleaner air becomes more crucial, many organizations will be looking for better carbon accounting software or replacing their current greenhouse gas reporting software that will help them reduce carbon emissions.
This post will discuss Greenly Carbon Accounting Software, including its work, features, pricing, advantages, and disadvantages.
Greenly definition
It is carbon accounting software that helps you to track carbon emissions automatically and accurately. This software lets you track the climate and plan to avoid damage.
Businesses can use this to automate tasks and figure out how their work affects the environment.
It takes less time to find the calculate the footprint of carbon
Finds main emission factors and ways to reduce it
Wide climate action is taken for your business growth
Find out what information is useful to you and compare yourself to other players in your field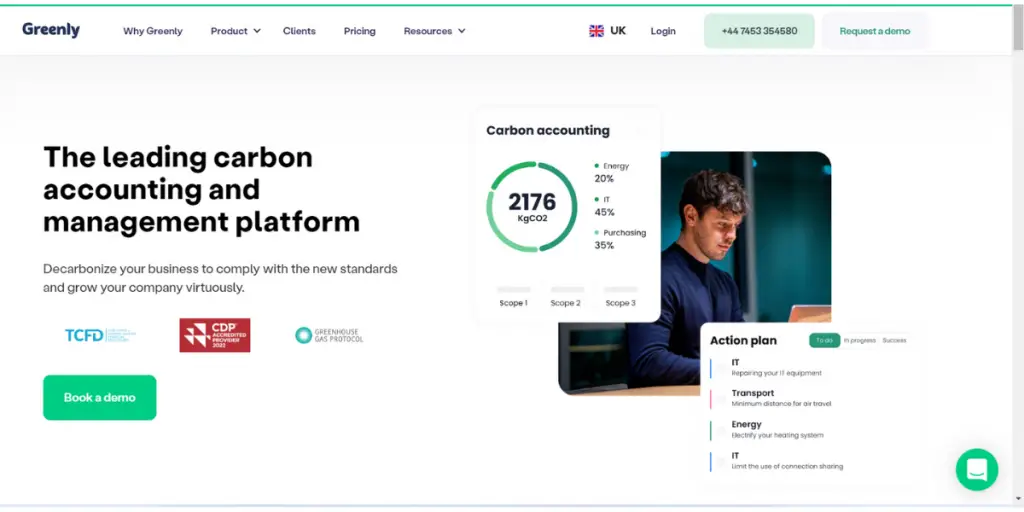 Pricing
It offers 3 plans.
Starter – Starting at $99 per month (Annual Subscription)
Essential – You need to contact the vendor for pricing details
Optional – Contact the vendor for more information.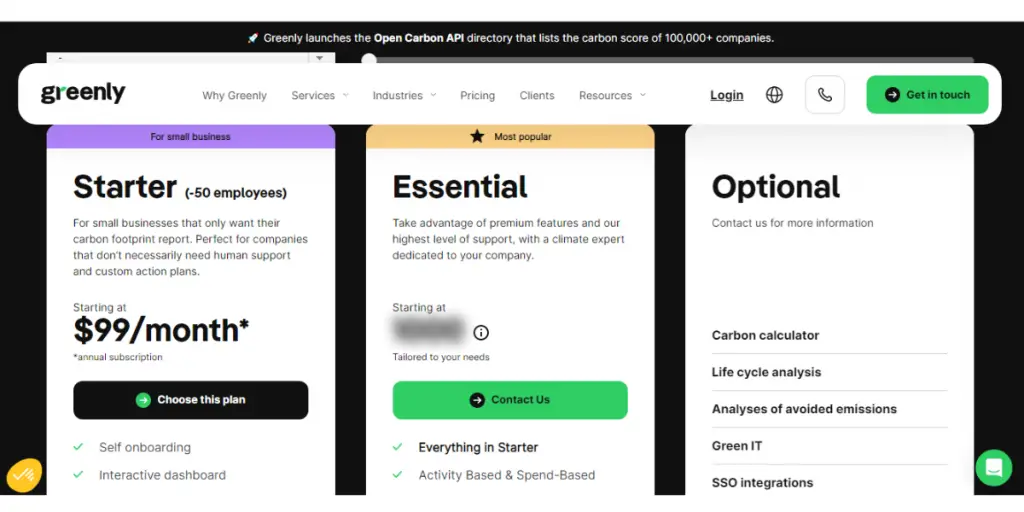 Tools of Greenly
Regulatory carbon footprint
This helps to reduce scope three emissions. It includes the following features.
Simplifies carbon accounting: It offers modules identifying your physical data and emissions specific to your activity. In addition, this platform can quickly and precisely analyze your emissions by integrating data from your accounts.
Customizable modules
Certified technology
The use of digital tools to help with supplier analysis
Climate specialists for NetZero Journey: Carbon footprinting experts help you reach your carbon targets at every step.
They offer personalized advice.
Actionable alternatives will be suggested by then.
Offsets the emission
Offset the emissions you can't yet reduce. This will help make up for the emissions you create. You can do this by supporting various certified carbon offset projects worldwide.
Life cycle analysis
This tool helps to assess the environmental impacts on your products and services. Life cycle analysis is a way to determine how bad a product is for the environment. It helps you make good decisions about sustainability.
It helps to know the environmental effect on your product
Communicate with your employees about your commitment to keeping them engaged
Helps to do action plans and monitoring
Features
High accurate carbon footprint
Able to get the report within 3 to 4 weeks
Support from the experts in your climate journey
Greenly communication kit is available for confident presentation for your report clients, customers, and investors.
Certified team Greenly team can independently review the company's work.
This App is useful for your employee's
Some screenshots of Greenly
Supplier engagement
Your company's carbon footprint includes the CO2 emissions from your supply chain. To reduce them, you need to ask your suppliers for more transparency and help them start their decarbonization process.
Other information
| | |
| --- | --- |
| Deployment | Cloud, SaaS, Web-Based |
| Device support | Android, iPhone, iPad |
| Customers | Mid-sized and small-size business  |
Advantages
In-depth intuitive carbon tracking
User-friendly interface
Easy to navigate
Customizable reports
Most activity dashboard
Powerful tracking and reporting capabilities
Disadvantages
The carbon calculator is only for business use, not for personal use
Alerts and notification is not available
No access control facility
Document management and forms management is not easy
Multi-location work and data import and export are difficult
Supported sectors
Banking and Fintech
Event Agencies
Consulting and Service
Insurance Companies
Finance
Manufacturing
Education
Media and Communication
Tech and digital
Retail
Tourism
Alternatives
Diligent ESG
Metrio
Planetly
Brightest
Effivity
Conclusion
It is not easy to select good carbon accounting software. First, you need to research that. We have provided detailed information about Greenly software, which might be your best option.
However, before deciding, you must compare its features, benefits, and limitations with competitors. We hope the information in this blog post will be incredibly beneficial to you.
Reference