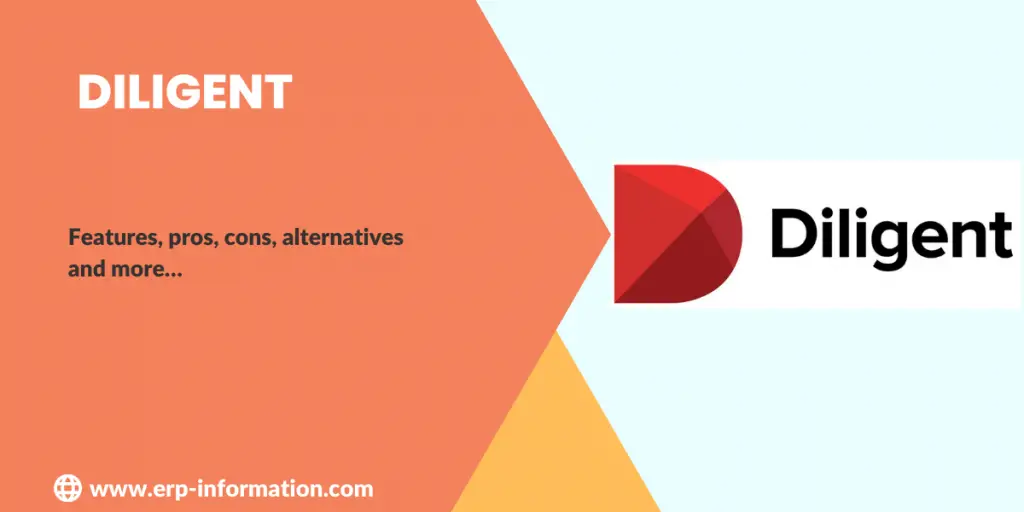 Looking for a carbon accounting and GRC SaaS solution that is both comprehensive and sustainable? Look at a view on Diligent! 
Diligent software gives you the detailed information you need to make informed decisions about yourself to help offset your emissions and reduce your environmental impact.
We wish to provide you with the maximum amount of information on Diligent features, uses, and limitations.
What is Diligent Software?
Diligent is the largest SaaS-licenced GRC platform with more than 1 million users worldwide.
Streamline your organization's energy, carbon, water, waste, and transport data collection and reporting with Diligent. With this software, you can set and monitor KPIs, identify red flags early, and generate auditable disclosures while saving time and reducing costs.
Implementing this software is easy, and it's the perfect solution for any organization looking to streamline its operations and improve its environmental footprint.
It integrates all your different types of information (GRC), making it easy to find and understand.
Digital transformation has the goal of achieving technological advancement
Takes essential action to reach Environmental, Social, and Governance (ESG) concerns.
Easy and complete audit in less time
Compensation is fair and competitive for stakeholders
Pricing
Pricing details are not provided by the vendor on their official website. Instead, contact the vendor directly for pricing.
Other details
| | |
| --- | --- |
| Deployment | Cloud, SaaS, Web-Based |
| Supported device | Mac, Windows, Linux, Android, iPhone, iPad |
| Training | Online Webinars, Documentation, and Videos |
Features
Instant greenhouse gas calculation
Diligent emission calculations are the key to accurate greenhouse gas emissions calculations. Here, emission factors ensure that calculations are always up-to-date and accurate.
With 62000 emission calculations, they are confident they can provide you with the most accurate calculation possible.
Operational level analysis
With a little effort, conducting operational-level analysis on a machine-by-machine basis across multiple sites can provide valuable insights into improving your business.
By taking the time to understand the unique needs of each machine and site, you can develop a comprehensive plan that will help improve efficiency and productivity.
By analyzing operations at the machine level, you can identify issues that may be affecting performance. And by looking at multiple sites, you can better understand how different machines and processes interact.
Analyzing water resource usage
Analyzing the impact of water usage and wastewater treatment. This software is designed to thoroughly analyzation of water usage.
Measurement of global waste
To manage global waste and disposal effectively, it is essential to have accurate and up-to-date data on the amount of waste produced. This software helps to standardize the measurement and reporting of global waste and disposal.
This helps ensure that all countries accurately measure and report their waste and disposal, making it easier to compare data and make informed decisions about reducing waste.
This software also allows users to easily track their progress over time to see how their efforts are making a difference.
Achieve (GHG) greenhouse gas scope 3
Diligent software is a powerful tool to help organizations achieve their Scope 3 greenhouse gas reduction targets and goals. The software provides a comprehensive view of an organization's supply chain, identifying opportunities to reduce emissions.
Additionally, this software helps organizations track their progress toward their targets and evaluate the effectiveness of their emissions reduction initiatives.
Some screenshots of Diligent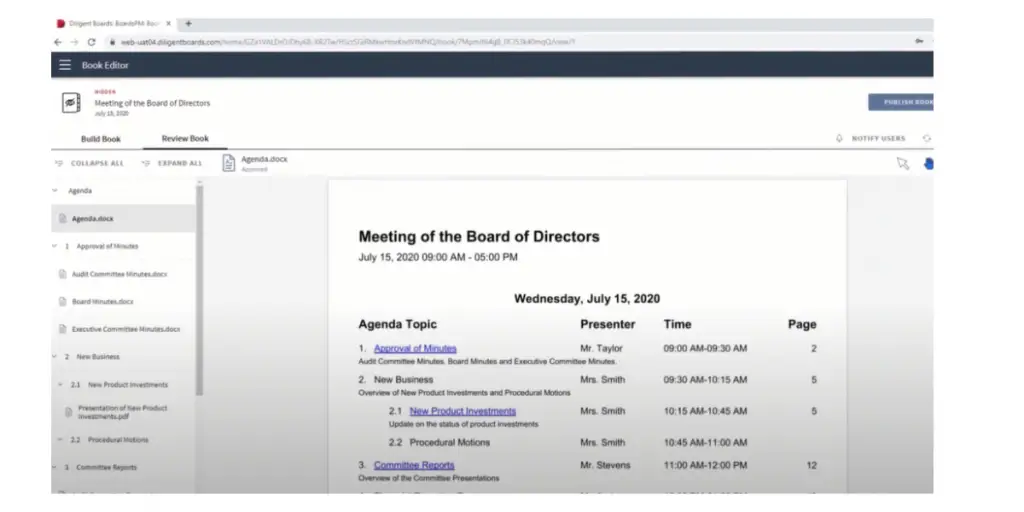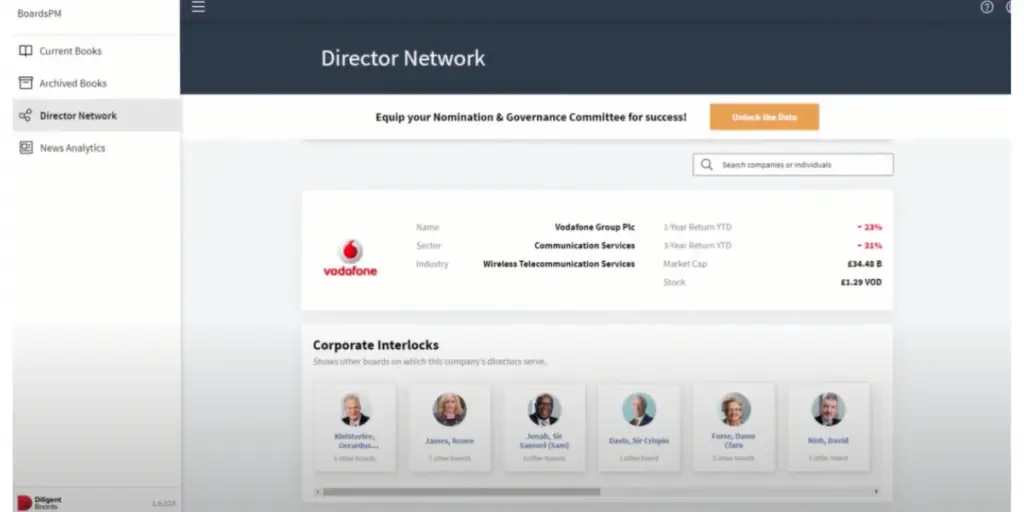 How to measure greenhouse gas emissions?
Below three scopes are useful in calculating GHG carbon emissions.
Scope 1
Scope 1 emissions considerations are important for any organization looking to reduce its environmental impact. By understanding and accounting for the emissions generated by your activities, you can develop strategies to reduce them.
This will help you meet your sustainability goals and improve your reputation and bottom line.
Scope 2
If your organization is interested in reducing its emissions, it's important to consider the source of those emissions. Scope 2 emissions are those you indirectly control, including emissions generated via your organization's energy purchase.
Reducing these Scope 2 emissions can be achieved by investing in renewable energy sources or working with suppliers with lower emission levels.
Scope 3
Scope 3 emissions are the result of indirect activities from assets that an organization doesn't directly own or control. Means the purchasing activities from suppliers. Maximum GHG emission falls into scope 3.
Challenges of GHG
Time-consuming
Need preparation to track and disclose
Reporting rules and emission factors vary from country to country
Reporting is to be done within the period
Some other solutions provided by Diligent
Boards and governance
The software provides this platform to streamline meeting activities like collaboration and team communication. That includes
Public and Non-profit board management
Entity subsidiary management
Compensation and governance intel
Cap table and option management
Risk and Strategy
It is another solution that offers the below platforms
Integrated risk management
Enterprise risk management
IT risk management
Third-party risk management
Audit and Analysis
Audit activities will get a complete solution here. It offers
Audit management
Internal control management
SOX audit compliance
Compliance and Ethics
This is a platform for
Training and policy management
Third-party compliance
Regulatory compliance management
Pros 
Userfriendly and report formats are designed according to region
Instant results on emission testing will save time
Effective waste management and water management
Accurate sustainability report on GHG
Time consumption will also record
Automated global emission data collection
Continuously evaluate the risk and monitor compliance with the robotic process.
Quick report on ESG progress
Cons
Complicated pricing model, Pay per user each and extra for admin
Some parts of the software are not set up easily
This software is a little bit challenging to get started
Some functions of the One Click version are not available
It takes users time and training in the beginning,
Continuous assistance may be required in each stage
Some may feel that it has a little limit on the energy matrix 
Comparatively less scrolling speed
If you have a lot of supplements, you will not be able to arrange new meetings and add new directors. 
Supported industries
Diligent supports the following industries
Financial services
Broadcasting and Telecommunications
Government
Higher education
K-12 and Community collage
Manufacturing
Private Equity
Advisory and Legal Research
Technology
Energy
Healthcare
Legal
Nonprofit
Real Estate
Retail
Transportation
Alternatives
Conclusion
Deciding on carbon accounting software can be tricky- considering many features and benefits. This software may be the perfect match for you, but do your research before making any decisions.
This blog should help you in that process by providing an overview of what Diligent offers. In addition, we have tried to provide you with knowledge of all its other solutions.
Then, by considering the limitations and comparing them with other alternatives, you can decide what software is best for your needs.
Reference
Diligent white paper – Evaluation of Corporate Compliance Programs