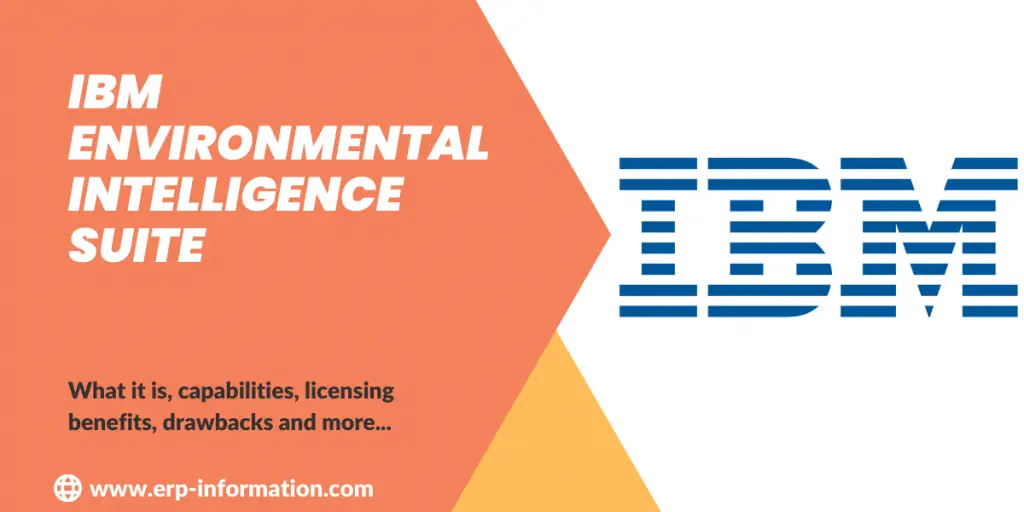 The weather and climate have a big impact on businesses. It's not always easy to see how they impact industries, but we must try to figure it out.
Many companies struggle to protect their assets and manage their supply chains to continue producing products.
Do you wish to find a way to reduce the effects of climate change? If so, join us in discussing IBM environmental intelligence suite. IBM environmental intelligence suite can help your business track and reduce carbon emissions.
This discussion will provide you with the details of the IBM environmental intelligence suite, how it is useful, its capabilities, pricing, and limitations to compare with competitors for your requirements.
What is IBM Environmental Intelligence Suite?
This Suite is an AI-powered SaaS solution that provides information about the weather. For example, it can tell you how bad the weather will be and what you can do to prepare for it. 
IBM environmental intelligence suite helps organizations forehandedly plan and manage the economic impact of grievous weather and climate change events. 
The Suite is built on the world's most accurate weather data, providing organizations with the information they need to make informed decisions for protecting their people, assets, and operations.
IBM environmental intelligence suite can help organizations save money, reduce emissions, and improve their resilience to climate change.
Benefits of Licensing
IBM environmental intelligence suite licensing provides usage-based licensing to select which one is useful for your organization. The table below provides details of different usage volumes with varying base components.
Base components monthly   
 Base usage volumes (minimum)
Dashboard visualization and alerting
100 dashboard locations
1000 alert assets
20000 alert emails
Geospatial analytics
10000 query units
1.5 TB raster storage
250GB vector storage
Standard weather data API s
1 million API calls
Premium weather data APIs
Not available
Development APIs
1000 API calls per day for
non-production use
Pricing
Contact the vendor directly for pricing details. The pricing depends on the product options with industry-specific modules. Standard Suite Foundation is the basic product option. Other options are
Standard Suite + Premium Weather Data APIs
Standard Suite + Vegetation Management
Standard Suite + Outage Prediction
Standard Suite Foundation + Agriculture
Standard Suite Foundation + Aviation
Major Capabilities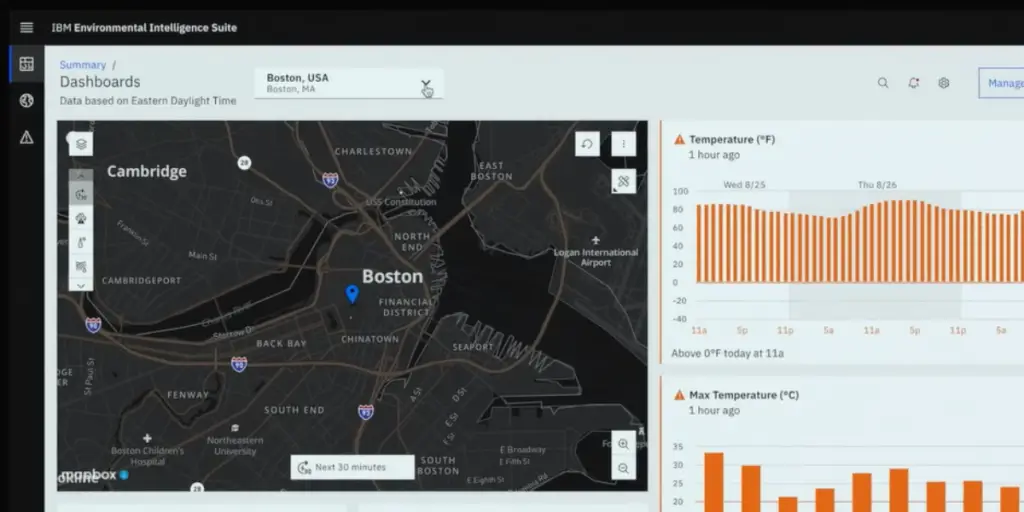 Carbon performance engine
This creates a system to manage environmental risks and track carbon emissions to meet sustainability goals.
This is a collection of six endpoints. Like stationary, fugitive, and mobile emissions, location-based, market-based, distribute, and transport emissions to meet GHG protocol. These can be alternatives for scope three emission outputs.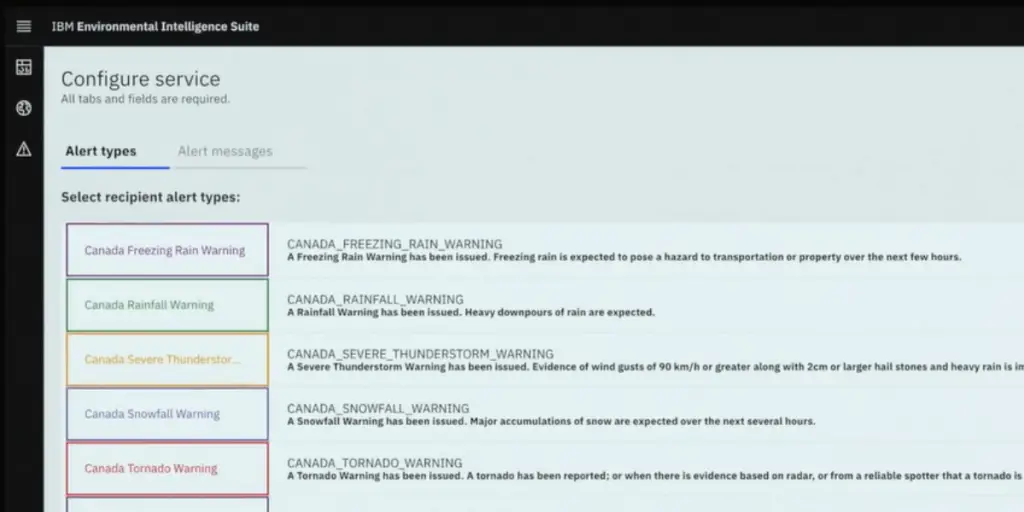 Benefits
AI-driven augmentation capacity to handle the data and natural language processing.
Fast-tracking the transformation of emission data to carbon equivalents with the help of APIs.
It is automatically updating the data for customers.
Outage prediction 
Predicting the weather-related loss of power or power outages can be done using a Machine learning prediction model, which helps to take action to minimize the disturbance. This can immediately respond to weather-caused power outages.
Benefits
More accuracy in prediction
Intensify the customer experiences
Quick restoration
Regenerative agriculture
There is a requirement to meet consumer demand in the agricultural field, so there is a need to increase agricultural production. In addition, it will help maintain food's nutritional quality. 
Digital transformation has given a good platform to increase productivity. It combines AI, unique agricultural intelligence, the Internet of Things (IoT), data analytics, and predictive insights.
Benefits
Increases the yield, increases the profitability
Improved sustainability
Quality production
IBM renewable forecasting
IBM Renewables Forecasting is a Global Business Services-led solution that uses AI and analytics to create forecasts for wind and solar farm assets.
This helps utility operators increase the integration of renewables into the grid while optimizing operational efficiencies, resiliency, and reliability.
Benefits
Increases the renewable source utilization, e.g., Solar energy, wind energy 
Improve the solar and wind power forecast accurately.
Vegitation management
Vegetation Management is a program that uses artificial intelligence and analytics to check the state of vegetation across the entire service territory and identifies the high-risk circuits.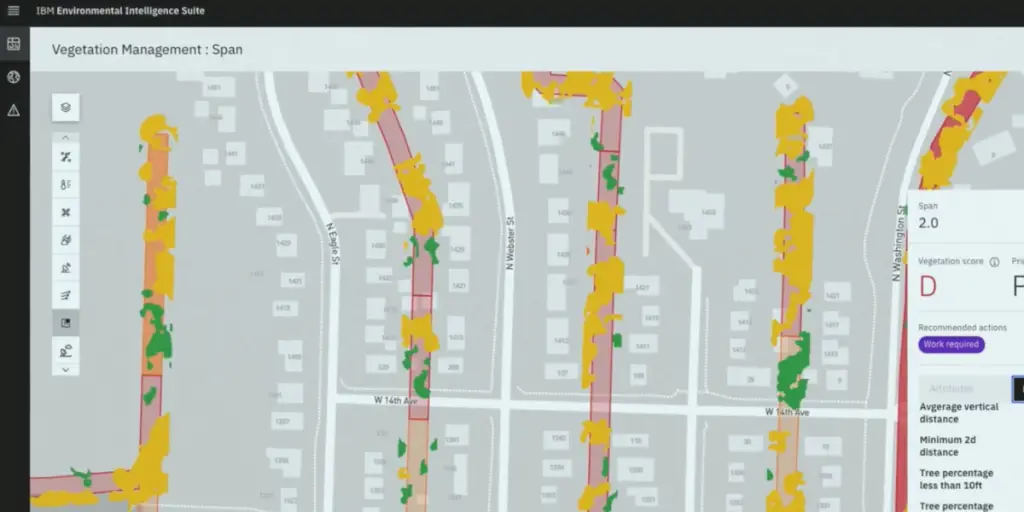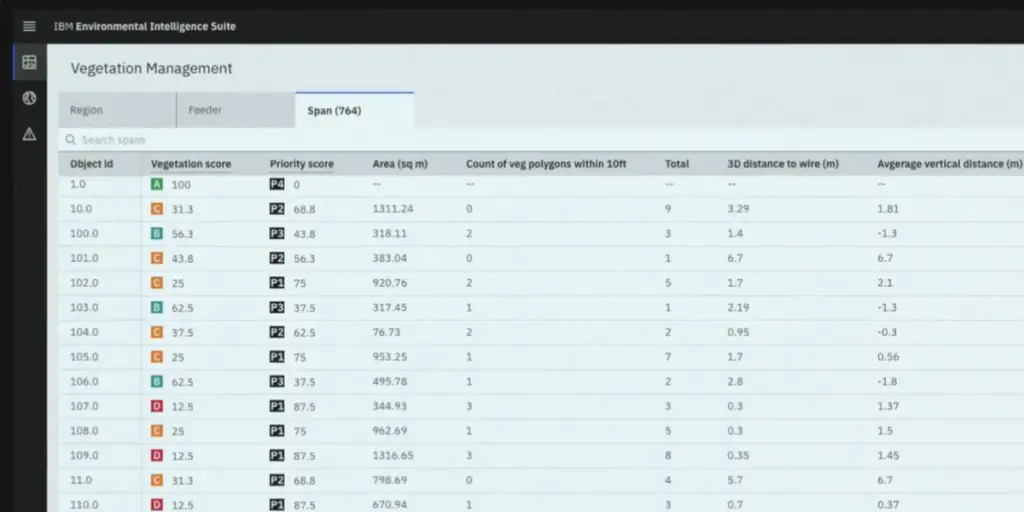 Benefits
Automatically evaluate the vegetation overgrowth in all distance
Identifies where vegetation threatens the powerline  
Cost-effective
Weather intelligence
IBM's Environmental Intelligence Suite has tools to help businesses make better decisions about the weather. That includes dashboard visualizations and powerful alerting capabilities.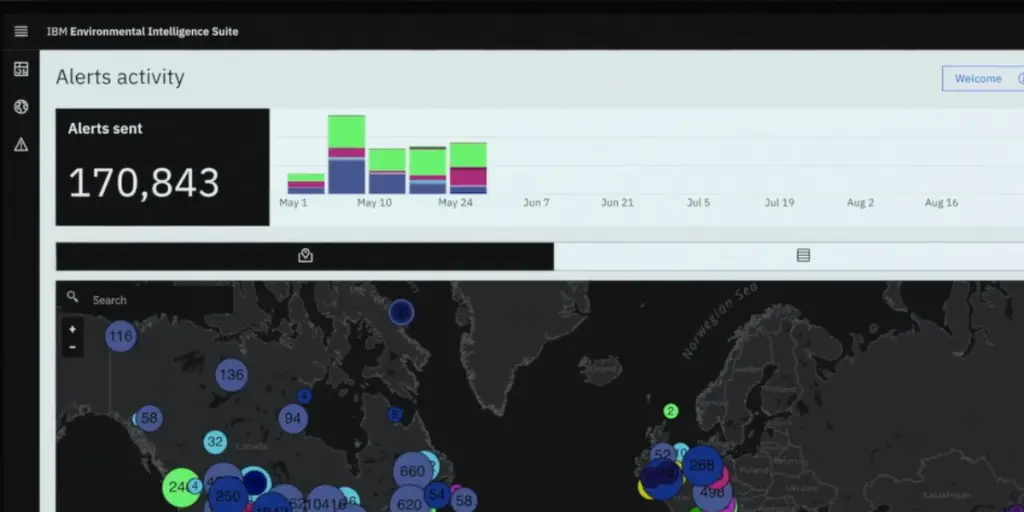 Benefits
Accurate weather forecast is possible with the integration of human and AI forecasts.
Good user experience with mobile accessibility, intuitive dashboard, alerting, charts, etc
Other information
| | |
| --- | --- |
| Deployment | SaaS |
| Language support | English |
| Customers | Small-size, mid-size, Freelance, Enterprise, and government |
| Support option | business hours or online |
Drawbacks 
Premium weather data analysis is not available in monthly base usage volumes.
A free trial is not available.
Services are available only during business hours.
Hard to navigate and need tutorials to understand.
Alternatives
Certainty software
Ecochain
Tomorrow.io
Understory
Impact reporting
SpheraCloud
Manifest climate
Jupiter intelligence
WeatherSentry
SetPoint
Conclusion
We discussed the IBM environmental intelligence suite in detail. There are many reasons to choose IBM, like its ability to monitor and predict capacity, provide real-time insights, and measure and report environmental initiatives.
However, you cannot ignore its drawbacks when making your final decision.
Reference