IT decisions can make or break your company. But making these decisions shouldn't be as tricky as finding software that meets your requirements.
This article gives you valuable information about E2 Shop System to help you choose the right financial management system for your company.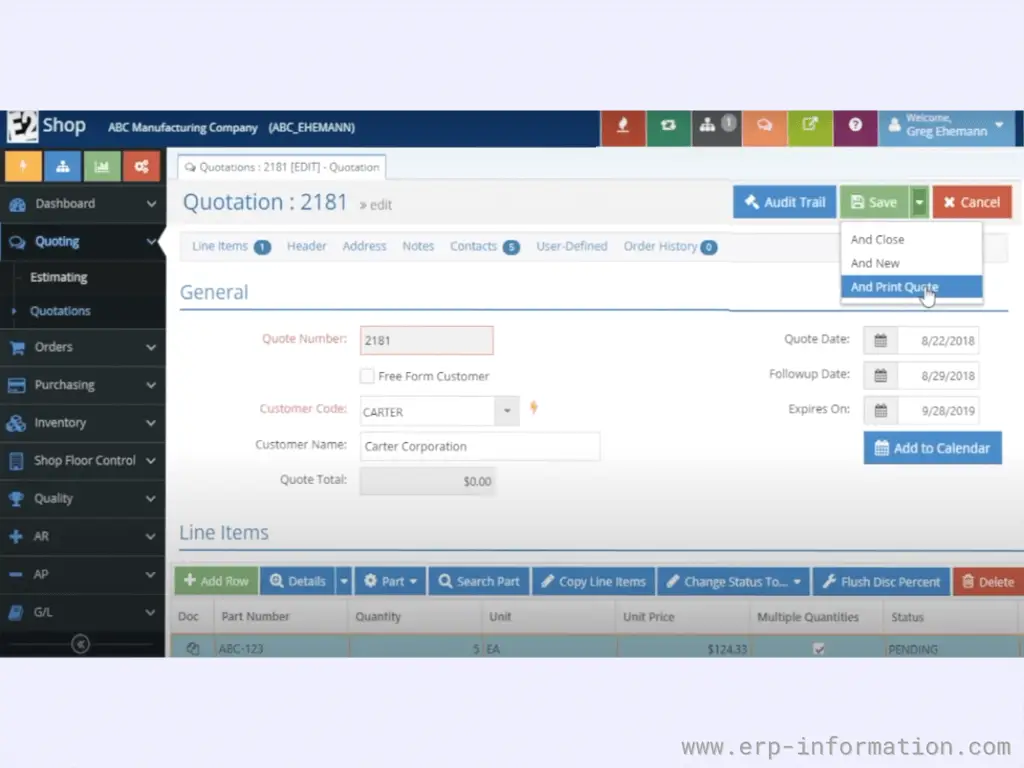 What is E2 Shop System?
It is a leading ERP system with a cloud-based backend that allows businesses to interface with their databases securely.
So it reduces costs, improves efficiency, and allows for innovation independent from the traditional business models that often fail to keep pace with technological change.
This software solution enables your business to meet new clients, increase sales, boost productivity, and beat the competition.
E2 Shop System Price
Its starting license price is $4995. For more details and price quotes, contact Shop Tech. Unfortunately, the free version and free trial are not available.
Implementation
It provides an implementation expert for six months to its customers. That person synchronizes the whole implementation process from installation to creating custom reports.
It offers one more option. The customer can even hire the consultant team of the E2 shop system. This team helps the customer to find out the procedural issues.
It also provides audits for starting E2 implementation, process implementation, and advanced implementation.
Services and Supports
In the beginning, new customers will get an implementation specialist for six months and their contract.
It also provides live support through phone, chat, and email on working days within the working hours.
Customers can also join its customer community to get 24/7 support such as knowledge-based tutorials, guides, virtual or classroom training sessions, and group discussions.
E2 Shop System Features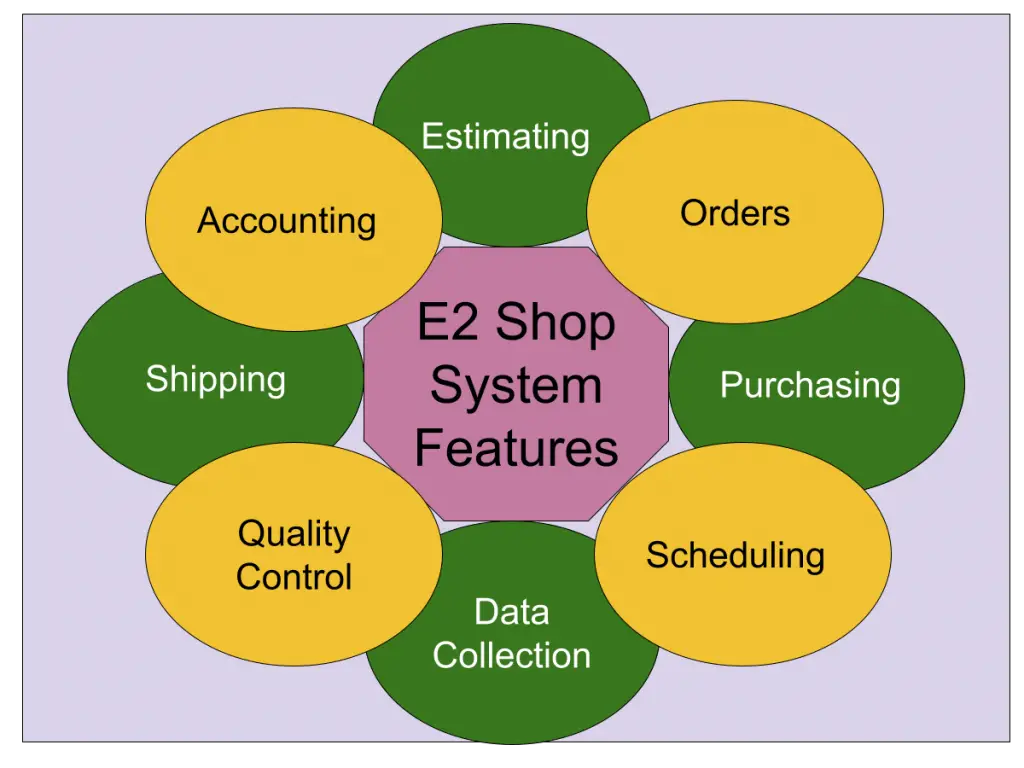 Estimating
Orders
Purchasing
Scheduling
Data collection
Shipping
Accounting
Advantages
Since it has an estimating module that helps to enhance the sales process by tracking old estimates and mistakes.
It offers a flexible search option that helps users find the details effortlessly.
It allows users to create quotes rapidly.
You can control data viewing by each user because it has user security.
To get accurate estimation, users can customize the variables such as efficiency rates, and scrap percentages.
Disadvantages
This software is not suitable for the shop that uses batch or continuous flow processes.
Yearly maintenance costs such as updates and support are very high.
Maintenance of the desktop version is expensive, and there will be a chance of crashing the system.
Customization of the software as per your needs is difficult and expensive.
Alternatives
Global Shop solution
Proshop
DELMIAworks
Customers of E2 Shop System
Fabwest Manufacturing
Logic Manufacturing
Quality tool and Die Inc
Marin Mold and Tool Inc.
Deking
You can find more cloud ERP software similar to E2 Shop System.
You will also like: