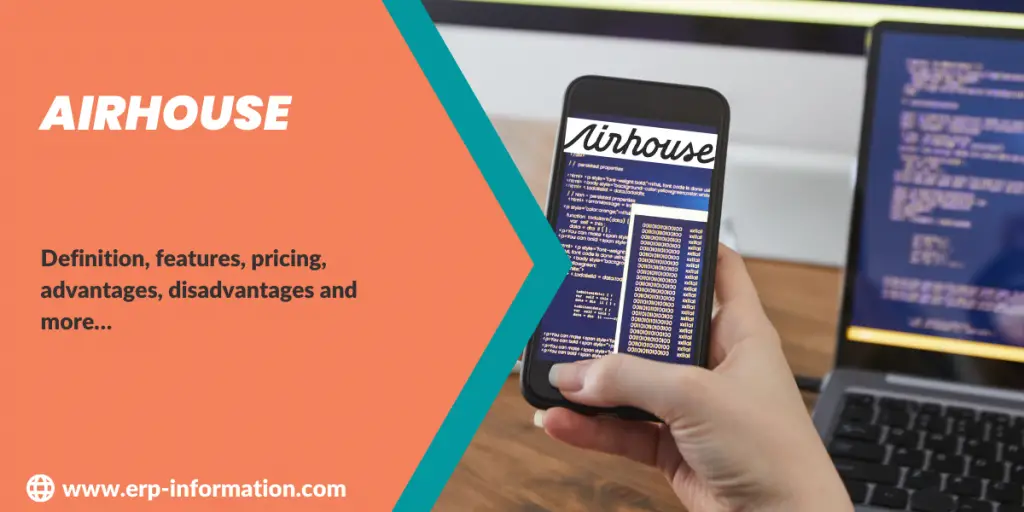 If you are struggling to find a platform for your e-commerce requirements, here is a solution!
Airhouse is an E-commerce operation platform that can handle all aspects of your online store.
This blog post will discuss the Airhouse platform that integrates shipping, payments, and marketing so you can focus on growing your business.
What is Airhouse? and what does it do?
It is a cloud-based, all-in-one warehouse. This is an easy modern shipping technology for end-to-end operations and logistics and for fulfilling customer requirements.
With it, you'll get a top-of-the-line shopping experience for your customers and the convenience of a one-stop shop for managing your store.
Plus, this is designed to grow with you, so you can easily add new features and functionality as your business expands.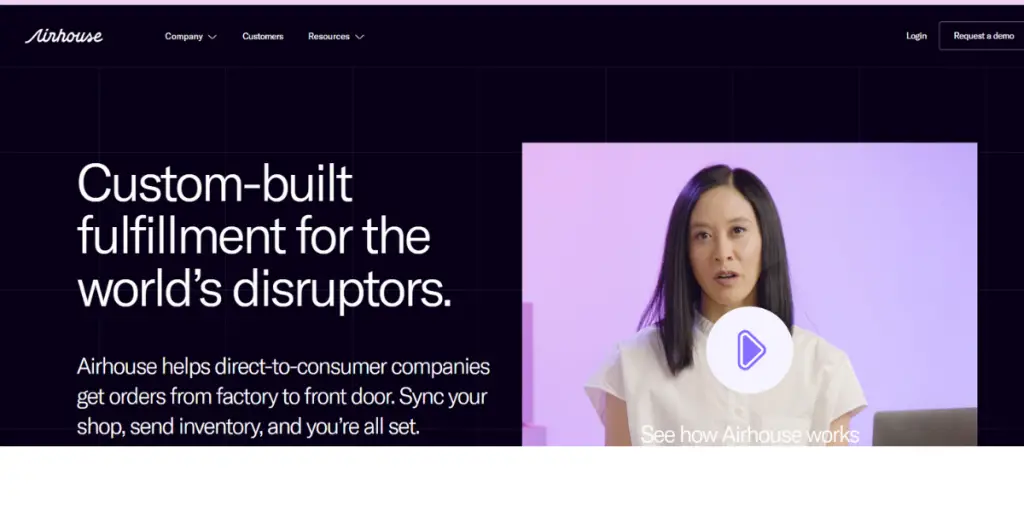 How does it help commerce businesses?
Airhouse specializes in making it easy for companies to distribute their goods. They work with major brands and distribution networks, helping consumers get what they want without struggling!
This empowers tomorrow's beloved brands to focus on what's most important: creating products and building their brand.
It makes it easy to streamline eCommerce logistics so that businesses can do less and cheaper work.
Features
The main features are as follows.
Order management: It keeps the orders of both customers and sellers by using different tools and tracking the orders until it dispatches to their destination.
Categorizing the products: Products are available in different categories, making it easy to sort and select the required ones.
Entry of new order and fulfillment: Every new order will have a different entry and a process to complete the fulfillment the same.
Inventory management: Managing the inventory status is another task to complete the orders.
Shipping Management: Shipping material will occur after measuring, packing, labeling, and billing. 
Some screenshots of the Airhouse feature
Order page of Airhouse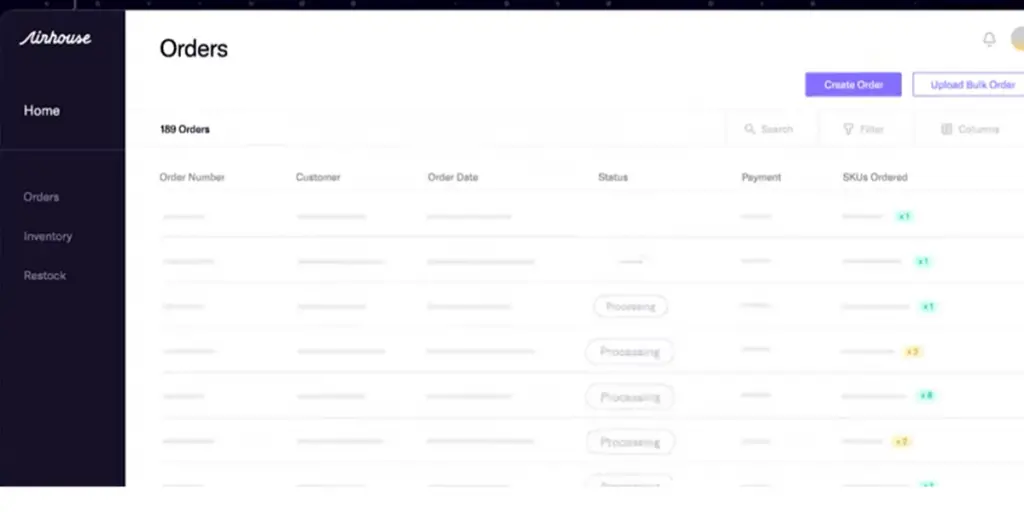 Inventory shipment of Airhouse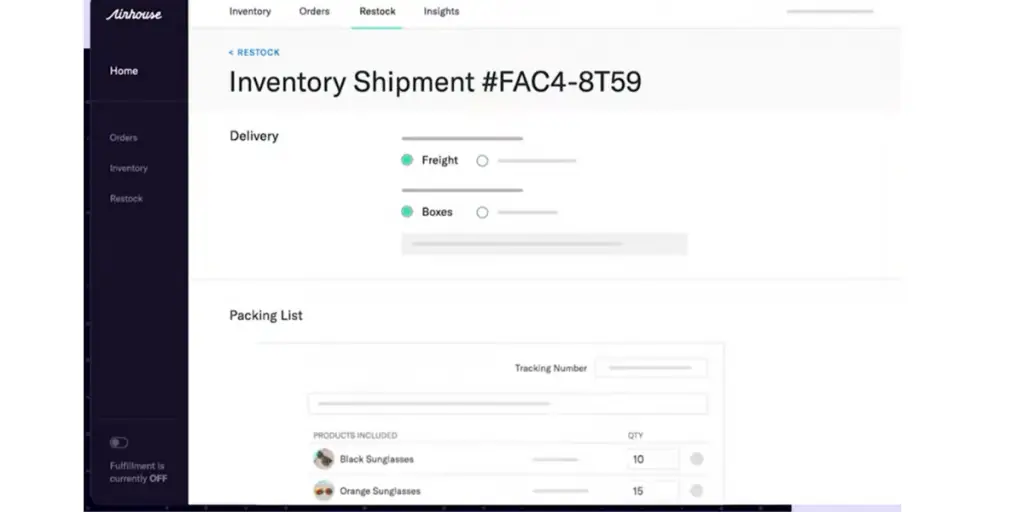 Shipping page of Airhouse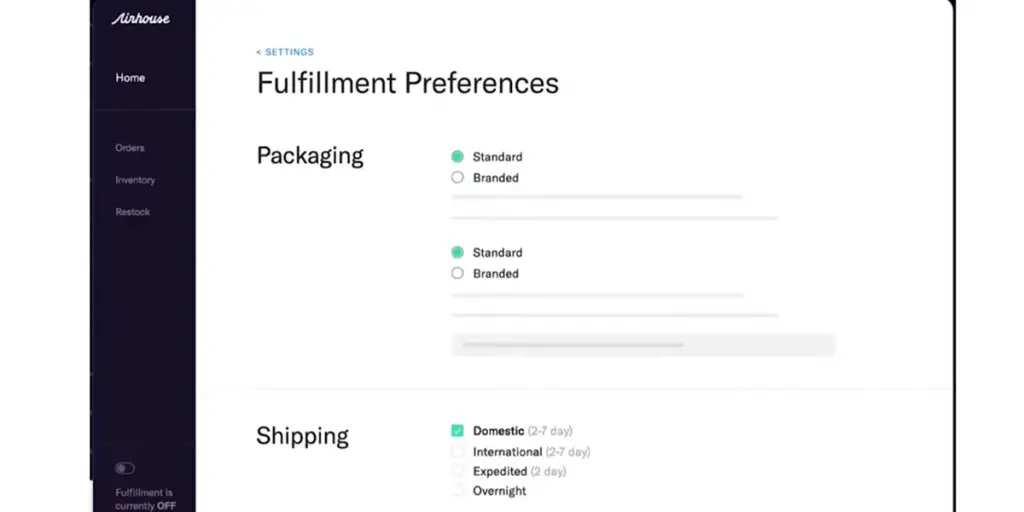 Pricing
Airhose pricing includes various components.
Distance or Zone: Shipping charges mainly depend on how far the material has to travel. If the destination is near, the charges will be less, and if the destination is far, the charges will be more.
Weight of Shipments: Charges will be applied according to the weight of shipments. There are two categories, billable and dimensional weight; whichever is more will be applicable. 
Method of Shipping: Shipping charges will vary depending on your shipping method. It offers different ways of shipping. Surcharges are also applicable depending on the travel distance and weight of the material.
Advantages
Enables change the operations according to customer requirements.
Easy way to get the order from the factory 
Directly connected with existing online stores
Various options for delivery speed selection 
An automatic domestic and international shipping process is possible
Consumers can select the brands as per their interest
Attractive packing and fast delivery
Disadvantages
Working days are Monday to Friday and no weekend services.
Need to go through many functionalities.
There is no automatic upload measurement for each SKU. You need to do it manually.
The return process is time-consuming and needs much attention.
Alternatives
Other details
| | |
| --- | --- |
| Deployment | Cloud, SaaS, Web-based |
| Support | Email/Help Desk, FAQs/Forum, Knowledge Base |
| Supported languages | English |
| Customer ratings | G2: 4.9 out of 5 (54+reviews) |
Conclusion
Airhouse is a cloud-based eCommerce platform that can help you take your business to the next level.
With features like unlimited storage and bandwidth, an easy-to-use interface, and support for all major payment gateways, It has everything you need to get your online store up and running.
We hope this blog post has given you an excellent introduction to Airhouse.
Reference