The batch ticket is the documentation that accompanies each batch. This term is used in the manufacturing process.
It includes the instruction of how to use the product, specification of the end product. In short batch ticket is the document provided by the vendor to his customer for each batch.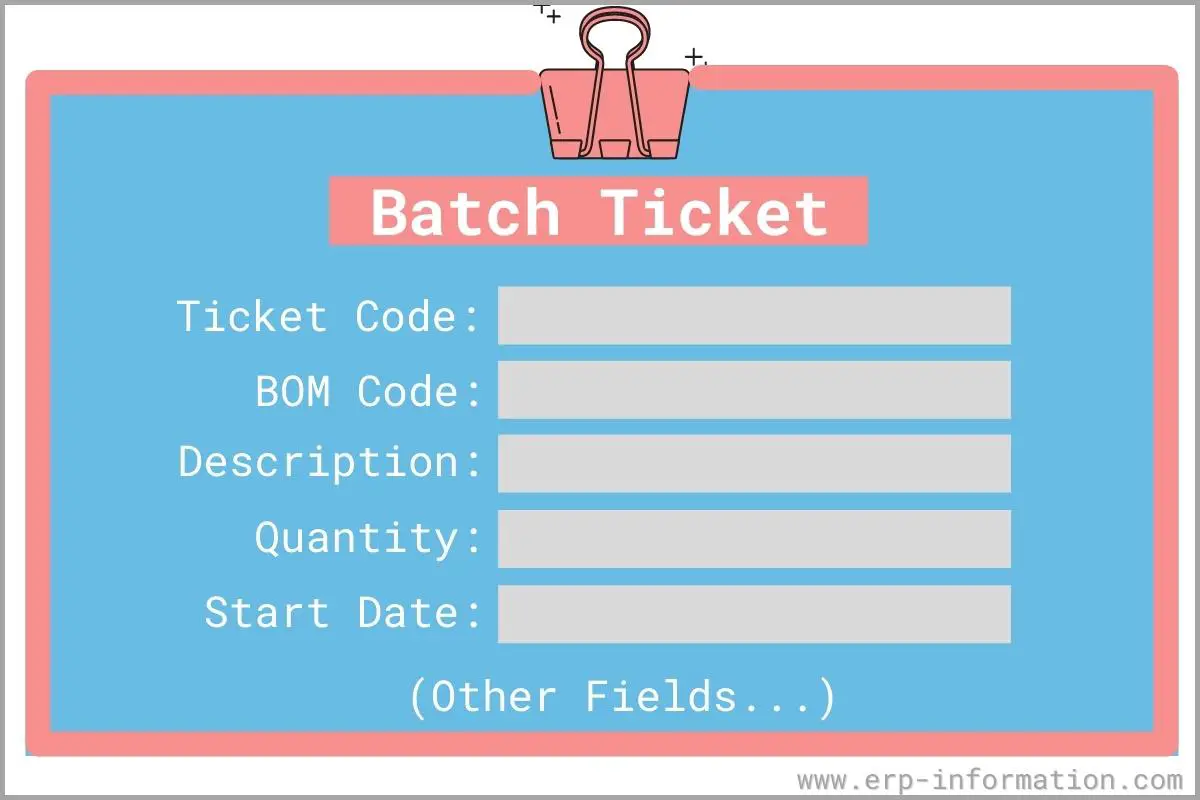 Get more definitions about Batch tickets and other ERP-related terms here.