Customer satisfaction is an essential aspect of the business. Contact management is one of the crucial systems to satisfy customers.
Keeping track of your contacts can be a daunting task, especially if you have a lot of them.
You need to keep track of their contact information, but you also need to remember why you added them to your list in the first place!
A sound contact management system can take all of the hassles out of keeping track of your contacts.
This blog post will discuss the features of some of the best contact management software available, including contact information software, business contact management software, and more.
Definition of Contact Management
Contact management is a system that tracks interaction between a business and customers or prospects, supply chain partners, or other relationships.
Functions usually include call date tracking, note files, follow-up reminders, birthday or anniversary date reminders, and other systematic ways to initiate and track interaction over time.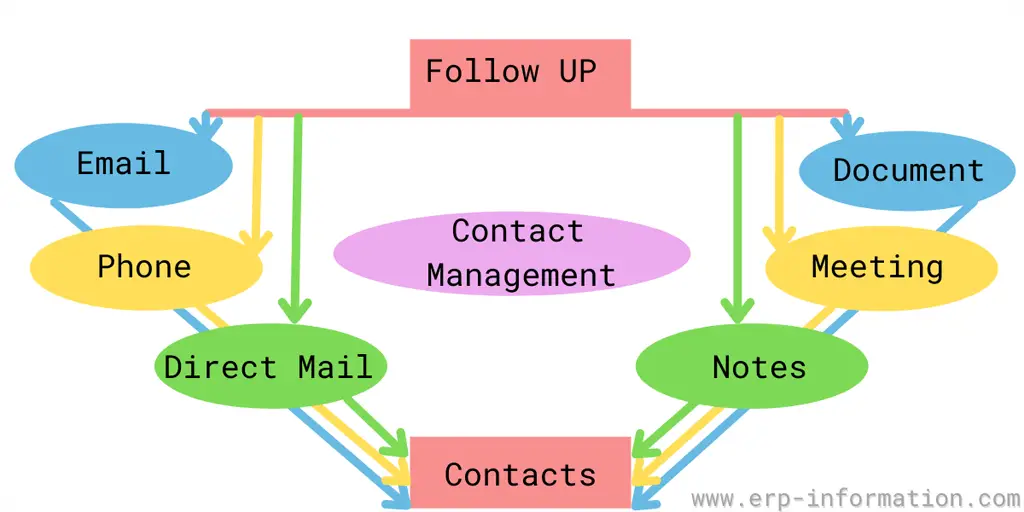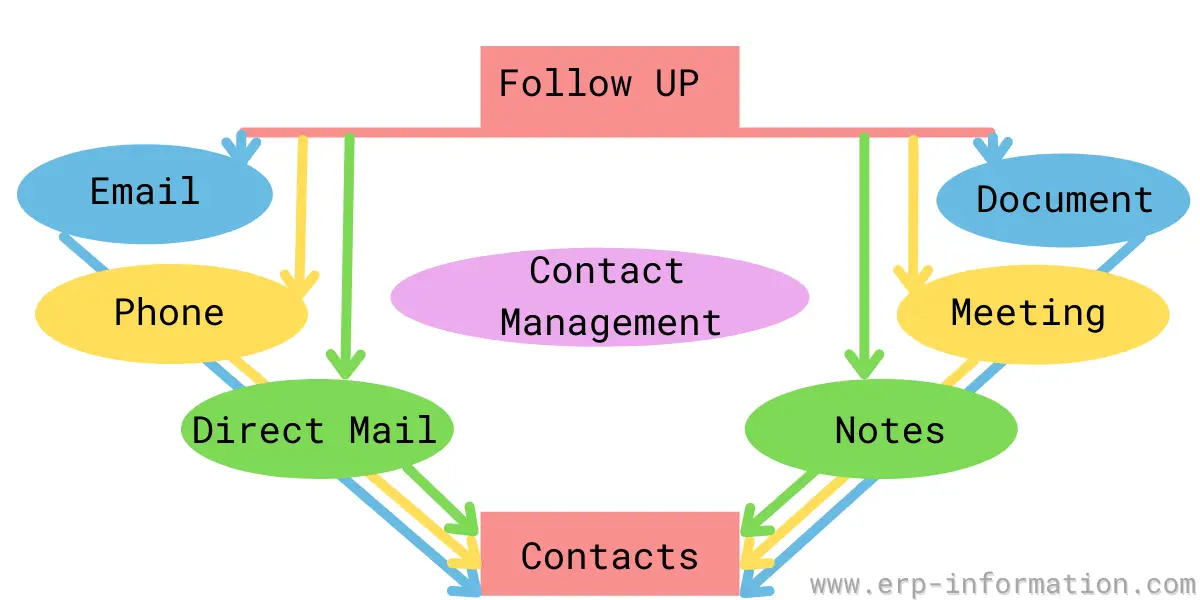 An average business organization or corporation will most likely lose 50% of its customers within a business cycle of five years.
It mainly occurs due to the imperfect realization of customer requirements by a company or an organization, which keeps on changing with time.
So it becomes crucial for an organization to effectively address the needs of its customers to retain their repetitive customers. But it's not an easy task to keep a complete track record of all the customers.
Keeping the complete track record of all the customers within a large organization can be overwhelming for corporate executives.
The need for an automated system for contact management comes into play.
The automated system for contact management isn't just capable of storing the complete details of an existing customer but capable of performing all the necessary updates.
Aside from all these real-life implications, an automated contact management system is smart enough to incorporate the latest information about recent customer activities. Contact Management System is such a computerized system.
Aim of the Contact Management System
The main aim behind the development of an automated system of contact management is to assist any organization in storing and retrieving all the information about a pre-existing customer in a way more robust and efficient manner.
All the information about a particular customer is stored in a retrievable manner. The fascinating fact about contact management is that all the information about the contact can be made available over every single terminal at an affordable cost.
Once the company has appropriately established a contact management system, it can more efficiently and effectively address customer requirements.
Businesses can then leverage the records of each customer to understand customer preferences and adequately implement them for each lead.
This methodology will allow the company to engage with each customer individually.
By engaging directly with customers, companies can now explore the opportunities to upsell or cross-sell the product or services to a customer. Through this strategy, the company can achieve a two-part objective.
There are numerous long-term benefits to this strategy. Firstly, the companies can win the trust of their respective customers by providing them with uninterrupted assistance.
Lastly, according to the study proposed by the Harvard Business School, a happy and loyal customer can boost the profitability of a company up to 95 percent.
Effective Methodology for Contact Management
The first and the most prominent step of establishing a contact management system is to engage directly with the customers seeking a solution to their problem through the product or service the company is providing.
Companies can initiate contact management by implementing one of the following ways.
You can directly engage with the customer by asking him about the products or services being promoted or advertised by the company.
You can make cold calling, which includes calling up a particular person and asking him whether they might be interested in the new product or scheme inaugurated by the company.
You can contact prospects by internal or external references, i.e., known acquaintances, relatives, or friends of a pre-existing customer.
You can make prospects take online surveys and past track records of the customers' web surfing.
You can participate in online events and exhibition events where potential customers can give their details and express their perspectives about the product or service of a company.
When the lead has been created by acting upon the strategies mentioned above, it is then time to build on the lead.
It is strongly recommended to know as much information as possible about a customer's preferences and acquire extensive knowledge about how much money a potential customer is willing to spend. It will convert a customer into ever paying client.
Consistent engagement with the customers ensures that an organization pays special heed to providing value-added incentives.
Through direct interaction with the customer, company personnel can guide their respected customers toward the company's official website and utilize telephonic conversation to gain firsthand knowledge about the customers' needs.
You can effectively store all the necessary information about a customer more robustly in a central database.
Then another great way of knowing a customer's personal preference is to keep a track record of the IP addresses of the customers visiting the company's official website regularly.
Through this methodology, an organization can outreach more customers.
By acquiring more extensive knowledge about the customers' needs, companies can significantly emphasize the sales and convince their customers to buy from them.
It is often an excellent practice to make financial dealing face-to-face, leading to better interaction between the two parties.
Thereby your visitor has completely transformed into a customer. At this point, it is strongly recommended to register each customer with the company database.
The companies can manage to upsell their all products by accumulating customer feedback regularly. The organization can pay special heed to customer preference and psyche and make their product synchronize with customer needs.
Contact Management software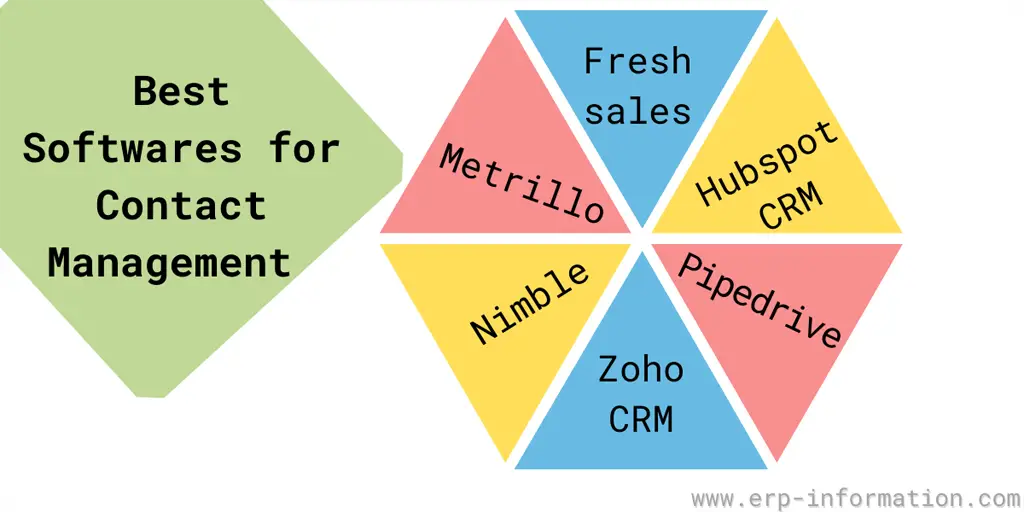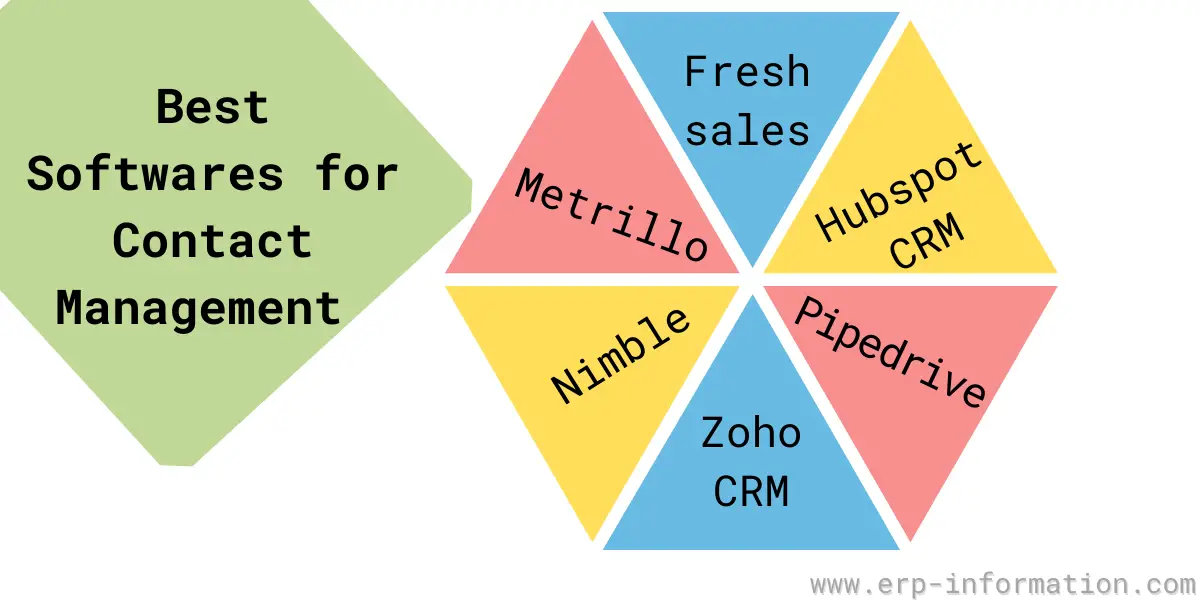 Automated software for contact management assists you in keeping the track record of all the pre-existing customers.
For the sake of the convenience of our readers, I'll be listing the six best software for contact management well-suited for small businesses.
Freshsales: This tool automatically provides prospects' information who reach you via email, live chat, and web forms. It gives your customer information in a simplified manner.
HubSpot CRM: This is a generalist tool for contact management that includes the sales process and marketing. It alerts you by a notification when individual prospects visit your website. It suits all types of businesses.
Pipedrive: This is a strongly automated, sales-oriented tool. This tool allows you to gather all sales data in one place and helps you to get all the information quickly before a call or meeting.
Zoho CRM: This tool suits freelancers, small businesses, and startups. It provides a comprehensive view of communication through email, live chat, phone, etc.
Nimble: This tool helps you have the best relationship with customers across all social media platforms. It automatically displays all the contact details and company details of customers, including the details of communication you may have with them.
Metrillo: One of the best tools for contact management.
Most of the contact management systems can be integrated with the Enterprise resource planning systems of the organization.
Difference between the contact management system and CRM system
Both contact management software and CRM systems work similarly. Both help you to organize and monitor your customer contact. But CRM provides more functionalities.
Some fundamental differences are given below.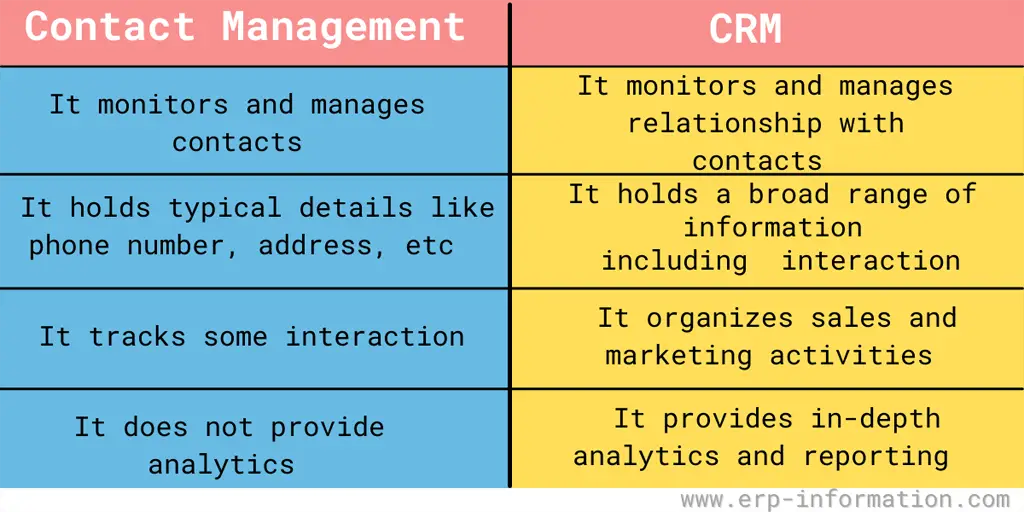 Automated Process for the Contact Management
By automating the whole contact management process, you'll be able to design a more robust contact management system that is more profitable, efficient, and cost-effective.
The automated contact management system can define the interval at which you can call your potential customer and store all his personal information in a more retrievable manner.
After transforming the prospective visitor into a company customer, the system needs to perform the necessary changes to ensure the highest level of customer satisfaction.
Benefits of Contact Management
An automated system of contact management provides the following benefits to the customer:
Addressing the customer concerns and improving flaws in the product or service
Companies can ensure the highest level of customer satisfaction by storing customer records in a retrievable manner with high efficiency and less overhead.
Efficiently storing all the customer information from where anyone can access it within the specific organization.
Tracking the sales track record of a specific customer allows the company to promote interactive orders to enthusiastic customers.
Conclusion
So far, we've discussed all the critical aspects of the contact management automated system. So far, whatever has been said, it should be taken into consideration that the success of any business, whether a large organization or a small startup, solely relies on the customer's level of satisfaction.
Because of these reasons, large organizations significantly emphasize the automated contact management system to reduce the company overhead and enhance their revenue.
You will also like: