There are many different types of software for additive manufacturing, and it can be tough to decide which one is the correct one for you.
We've put together a list of the ten best additive manufacturing software programs to enable you to make the right decision for your needs.
What is Additive Manufacturing Software?
Additive manufacturing software allows users to create or edit 3D models and convert them into instructions for a 3D printer.
Additive manufacturing software typically offers a wide range of editing features and the ability to export files in multiple formats compatible with different types of printers.
In addition, some additive manufacturing software solutions include additional tools like parts assembly, simulation, and performance analysis.
Here are 10 of the best additive manufacturing software programs
1. Ansys
Ansys Additive Manufacturing Solutions (AMS) is a comprehensive suite of software tools that enable engineers to design, optimize and validate parts and assemblies for additive manufacturing.
Using it, engineers can predict how a part will perform when printed using various additive manufacturing processes, identify potential problems early in the design process and make changes to avoid them.
Features include
Process simulation: By using process simulation for metal Powder Bed Fusions, Directed Energy, Deposition, and Metal Binder jets, users can identify and minimize the risk of build errors and ensure high-quality parts.
Topology optimization: Ansys Topology Optimization produces design insights in real-time, which drives lightweight design possibilities faster. That helps reduce waste and increase efficiency while still meeting design requirements.
Printability checking: The software checks for potential problems that could occur during the additive manufacturing process, such as porosity or delamination.
Data acquisition and management: Ansys AMS helps manage the data associated with additive manufacturing, including process settings, build files, and post-processed data.
Structural analysis: The software includes tools for analyzing the structural integrity of additively manufactured parts.
Directed energy deposition: Ansys AMS supports the Directed Energy Deposition process, which builds parts with complex geometries.
Some screenshots of Ansys
Likes
It enables engineers to efficiently and accurately design and simulates complex mechanical systems. Doing so helps them validate designs, reduce prototyping costs, and bring products to market faster.
It allows users to study different materials' behavior under various loads and conditions. As a result, it can help users select the most appropriate materials for their applications.
It provides an invaluable tool for stress analysis. By using it, engineers can assess the strength of individual components and identify potential failure points.
With Its latest updation of topology optimization features, you can get accurate results against shape optimization.
It helps to simplify CFD and CAD modeling.
Dislikes
The user interface is not easy, as you must learn much about this software tool before using it.
A high-end computer is required for the premium version, which will be more expensive.
There have been reports of occasional crashes.
Hard to build complex features
Simulations need more processing power and time
Difficult to run simulations on laptops
It is expensive compared to other CAD software
Lack of advanced features
2. Autodesk Netfabb
Autodesk Netfabb is a powerful, industrial-grade 3D printing software that helps files get printed by automatically preparing, repairing, and optimizing them for output.
It provides users with various options for printing in different scales and resolution levels, supports STL, OBJ, and AMF file formats, and can even generate Gcode.
With its easy-to-use interface and comprehensive features, Autodesk Netfabb is an essential tool for anybody working with 3D printing.
Features include
Automatic file preparation: Autodesk Netfabb automatically prepares 3D printing files for output, including repairing, cleaning, and orienting them.
Support for multiple file formats: The software supports STL, OBJ, and AMF file formats, as well as Gcode.
Wide range of printing options: Autodesk Netfabb offers users a wide range of options for printing in different scales and resolution levels.
Selective structures: Solid volumes may be filled with custom structures to produce distinctive material properties for your component.
Optimization: It assures a maximal load capacity and reduces weight by automatically verifying and modifying lattice and skin elements
Screenshot of machine part view of Autodesk Netfabb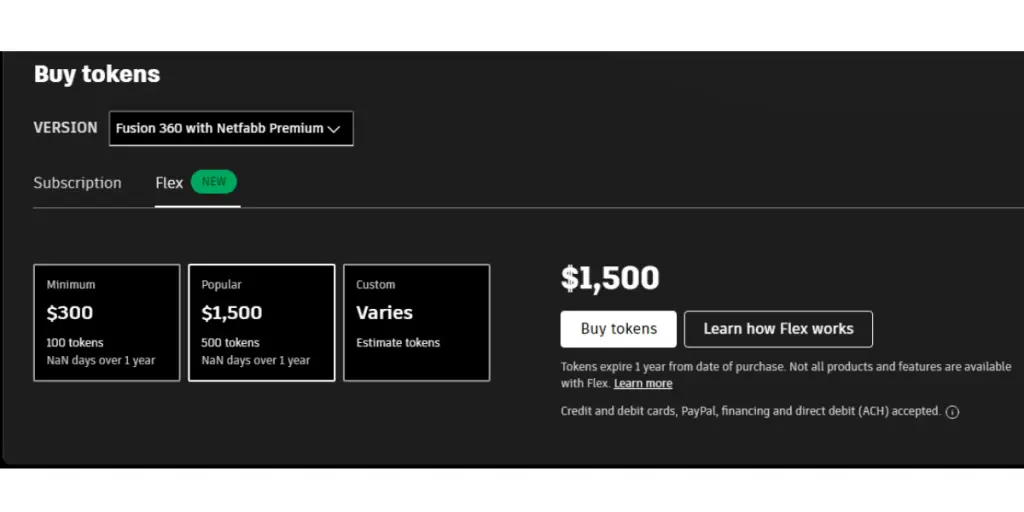 Likes
Easier to use than other software programs. 
Allows for the repair of broken 3D prints. 
More affordable than some other software programs.
Dislikes
Usage of RAM is high and occasionally causes lag in operation.
File conversion can be difficult.
Support from customer service can be spotty.
3. 3dSystems
It is a suite of software tools for designing and engineering parts for additive manufacturing (3D printing) on 3D Systems printers. It allows users to create and edit 3D models, slice them into layers for printing, and control the printing process.
Its ADII is a machine designed with 3D Systems' additive manufacturing software. It can print parts in multiple colors and materials and has a build volume of 10x10x10 inches.
Features
Rapid prototyping: helps users quickly design and prototype parts for additive manufacturing.
Multi-material printing: 3D Systems' additive manufacturing solution supports printing parts in multiple colors and materials.
Connectivity: With an easily scalable, adaptable system, it adapts to rapid material and printing technology progress.
Requirement-driven orientation: It orients your part to the build orientation that will minimize support material and build time.
Direct metal printing: It offers outstanding build quality for direct metal printing with a broad range of alloys, metals, and plastics.
Likes
3D Systems additive manufacturing software offers a stepping stone for medical device manufacturers to convert digital models into sterilized and ready-to-ship items.
Its proprietary cleaning process has a record of high-performance applications delivering particle-free components.
It's an all-in-one program that allows you to design, print, and package products using different types of metals.
Dislikes
Creating a structure can be time-consuming and difficult, owing to the need for high levels of design complexity and strict cleanliness standards.
4. Siemens NX AM
The additive manufacturing software Siemens NX is a computer-aided design and manufacturing software that enables users to create, edit, and mill 3D models.
Companies can use the software in the aerospace, automotive, and medical industries.
Additionally, the Siemens NX system is equipped with powerful analysis tools, which makes it possible to verify designs before they are sent to production.
Features
Integrated build tools: Siemens NX AM builds preparation tools assist with efficiently placing, orienting, and supporting components in the build tray.
Structure validation: It allows the designer to check for printability and then simulate the part's performance in the field using integrated tools to produce production-ready components.
Quality and analytics: It allows you to keep track of the additive manufacturing process, examine the resulting data, and make improvements to parts and functions.
Some screenshots of Siemens NX AM
Likes
It is intuitive, user-friendly, and customizable.
It also provides better tracking of who has parts open, who has signed in for each process, and the history of changes.
Siemens NX CAD allows for more interactivity with users in the process's downstream phases.
It provides powerful 3D design and simulation capabilities.
It offers an extensive library of standard materials.
Dislikes
It is less suitable for small projects
Needs improvements in revision-control
The learning curve is steep. Requires more time to learn the tool thoroughly.
Licensing and Maintenance costs are high for small and medium-sized businesses.
It needs specific hardware and software configuration requirements. 
Sometimes, the software becomes slow because of more consumption of RAM.
5. Materialise Magics
Additive manufacturing software Materialise Magics handles everything from design file preparation to slice determination to build planning and generator setup.
Most importantly, Magics ensures that your 3D-printed parts meet all the mechanical performance, accuracy, and surface finish requirements.
It offers unparalleled support for all the major 3D printing technologies and processes, including stereolithography (SLA), selective laser sintering (SLS), direct metal laser sintering (DMLS), and powder bed fusion (PBF).
Magic also supports various materials, from plastics and metals to ceramics, glass, and composites. 
Features
Quality management: It ensures that the components are printable and of good quality by adding features such as automatic fixing, offsets, and lattice structures.
Seamless Transition: With precision, chop and orient the material with care and, Convey the information to the machine.
Build analysis: Using analysis tools that discover potential problems may help avoid costly building failures.
Some screenshots of Materialise Magics
Likes
Highly customizable, as we may construct a lattice structure to reduce material usage and build a support system according to our needs.
It provides a user-friendly GUI.
The quick file and object recovery function is relatively fast and can quickly repair files or objects.
Dislikes
The system becomes heated while working because of the high space requirement for RAM.
Need improvements in integration with other software to export different file formats.
6. Solid Edge
Solid Edge is a complete product development portfolio by Seimens. It is easy to use, deploy and maintain and provides software tools for all aspects of the product development process, such as 3D design, simulation, manufacturing, and data management.
Features
3D design – It provides many capabilities, including synchronous technology, sheet metal design, modular plant design, CAD drawing, and assembly modeling&management.
Electrical design – Designs and simulates electrical systems and analyzes models to calculate exact wire length
Simulation – Provides capabilities like assembly design, digital validation, and finite element analysis.
Data management – CAD data management solution enables you to secure and control your product data and process. Shares product information and collaborates.
3D printing – Design and 3D print your products.
2D drafting – Generates high-quality 2D drawings, simple drawing layouts, diagramming, and annotation.
Computer-Aided Manufacturing – Allows manufacturers to use new manufacturing processes like CNC machining, nesting, cutting, bending, molding, etc.
Likes
Flexible pricing plans
A free trial is available
Good support and training
It is an advanced CAD software.
Helpful for beginners with its simple interface and features.
Dislikes
Software installation needs technical assistance.
Unsatisfied customer support.
Sometimes, unrecoverable errors occur.
It takes time to open the software.
Other details
 7. Amphyon
It is especially known for metal additive manufacturing (LBM, SLM, DMLS, Metal 3D Printing). It is simulation-based process preparation software.
Features
Examiner – optimizes applications based on analyzing and evaluating required support volume build time, surface accessibility, distortion sensitivity, and post-processing effort for every orientation.
Supports – Creates optimized support structures.
Mechanical process simulation – Calculates the residual stress and distortion fields on regular desktop hardware.
Thermal process simulation –  Calculates temperature history and field on regular desktop hardware.
Predeformation – solution  to pre-compensate residual distortions
Integration with any brand of 3d printer
Automates all the processes such as order, material, part import, orientation, support, nesting, and slicing,
8. Genoa 3d Simulation
This software provides many tools for additive manufacturing processes and metal applications.
Features
Multi-scale material characterization
FE model generation
Thermal analysis
Thermal structure analysis
Build optimization
In service qualifications
9. AdditiveLab
It is a metal additive manufacturing software and provides simulation technology that helps to predict metal-deposition AM processes. In addition, it offers complete access to all its features through a Python scripting interface.
Features
Mechanical analysis
Thermal analysis
Customization of simulations
Powder Bed Additive Manufacturing  
Direct Energy Deposition processes
Scanning pattern analysis
Melt pool analysis
10. 3yourmind
3yourmind is AM workflow software solution that provides additive manufacturing strategies to many industries, including oil and gas, defense, aerospace, medical, automotive, railway, and machine&tooling.
Features
It provides 3 software suites.
1. Agile PLM
CAD integration
API integration
Inventory analysis
Centralized data storage
Orientation optimization
AM part identification
2. AgileERP
Custom part requirements
Accurate part pricing
Business Analytics
Automatic order management
Material and technology comparison
Distributed manufacturing networks
3. AgileMES
Custom AM workflows
Smart part priorotization
Digital production planning
Part sequence tracking
Production sheet generation
Quality assurance
Machine connectivity
DATA standardization
Other details
Conclusion
When selecting additive manufacturing software, it's essential to consider your specific needs and requirements.
For instance, if you're looking for software that can be used to create detailed models for medical implants or other high-precision applications, you'll need something with the same editing capabilities.
On the other hand, if you're interested in using additive manufacturing for prototyping or low-volume production, you may not need as many features. As a result, you can save money by choosing a less expensive solution.
Reference