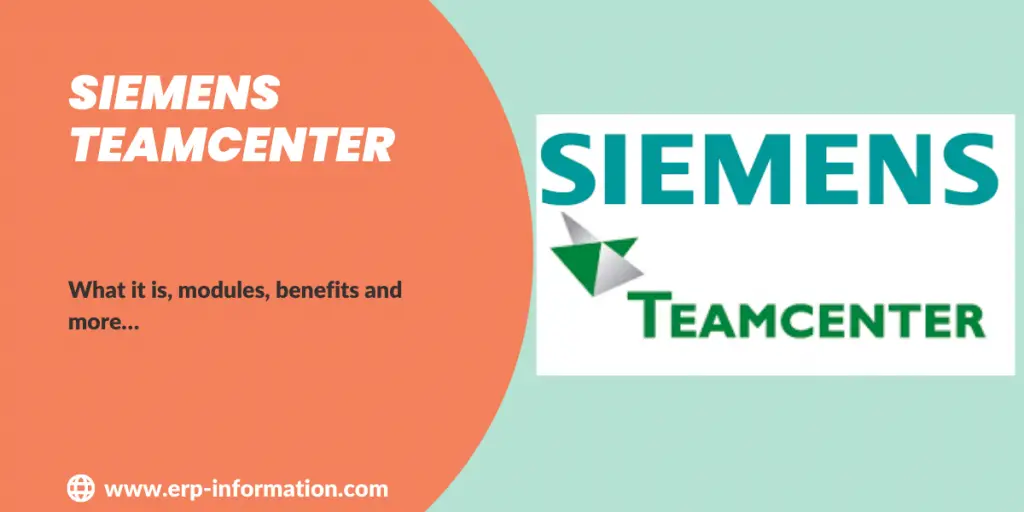 Imagine you are a Siemens PLM software customer. You have selected Teamcenter as your Product Lifecycle Management (PLM) solution, and now it is time to implement it in your organization. What do you need to know?
This article will provide an overview of Siemens Teamcenter, including its benefits, modules, and limits. So read on to learn more about it and what it can do for your business!
New version: siemens Teamcenter 14.1
Date of release: August 19, 2022
What is Siemens Teamcenter?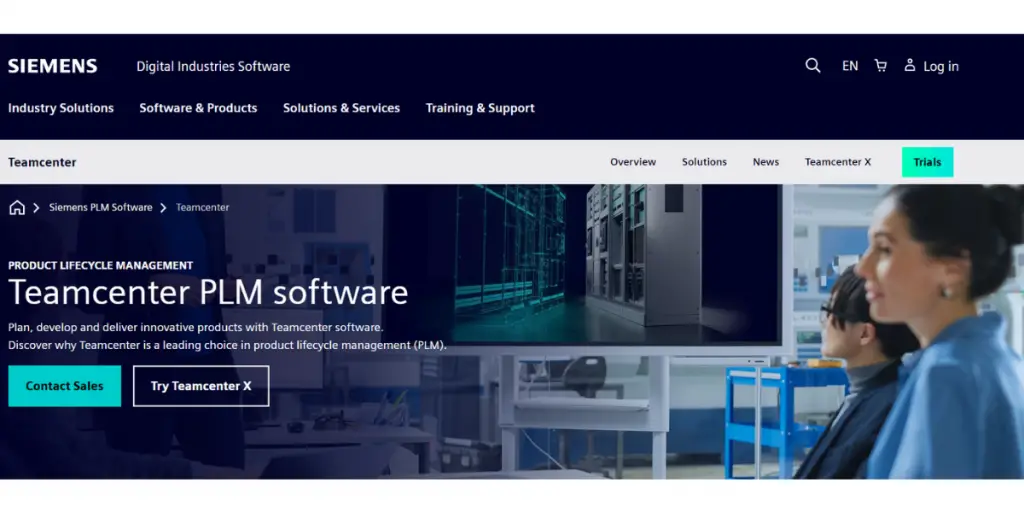 Siemens Teamcenter is a PLM software suite. Siemens offers this software to manage product data, processes, and projects.
It covers the entire lifecycle of products from development through manufacturing and service. In addition, Siemens Teamcenter has many modules which can be used according to business requirements.
In Teamcenter, you can get started with product data and processes by taking control of 3D designs, electronic documentation, and your BOM.
The document management and publishing tool allows users to create specifications, analysis reports, 2D/3D illustrations, spreadsheets, test results, and many more.
Modules of Siemens Teamcenter
Adaptable PLM foundation
With Teamcenter, you can keep up with the latest technology and give your company an edge in today's competitive market.
Siemens Teamcenter PLM software applications are backed by a network of options that deliver fast time-to-value while protecting investments for all businesses. In addition, flexible deployment options like cloud,on-premise, and SaaS are available.
Also, an adaptable module is helpful for Siemens's digital industries and software applications to make any changes or transformations from one business to another.
Management of BOM
The Siemens Teamcenter offers a common source of BOM across the organization, whether you need basic or advanced BOM or any configuration with greater flexibility. This helps users plan material purchases and estimate production costs. It ensures that a business has all the necessary parts and components for production.
Management of documents and publishing
This is the solution for managing complex documents and effective publishing. This helps to meet your specifications with analytical reports, 2D/3D illustrations, spreadsheets, and many more.
The technical publication feature effectively improves documents and changes and reduces time and cost.
Managing the product change
Siemens Teamcenter can help to manage product change in many ways. First, it provides a central repository for all product data, making tracking and managing changes easy.
Siemens Teamcenter includes a powerful set of tools for configuration management, allowing users to track and control changes at the individual component level.
Its change management functionality helps to ensure that changes are implemented consistently and accurately across the product development process.
Coordinating complex change across disciplines, executing simple design reviews, and directing a response to quality issues can be done more efficiently with Teamcenter.
As a result, Seimens Teamcenter can be a valuable asset for managing product change.
Electrical CAD management
With Siemens Teamcenter, you can speed up the process of engineering changes, validation, and approvals to improve product quality.
You can work with design data, revisions, and product configurations with other people in other places. For example, if you have a digital mockup, you can see changes to the design as they happen.
Environmental compliance and sustainability 
Teamcenter can help you control and trace the material makeup of your products down to the substance level.
With Teamcenter, you can limit the use of hazardous substances in your products and reduce the risk of non-compliance with regulatory directives. With the help of this, you can grow your business eco-friendly.
Manufacturing and material data management
Able to plan the manufacturing process using a digital thread so that people, systems, and machines can connect. You can work together quickly and securely on the design of parts for production and assembly.
If you want your product to last a long time, you need to manage the information about the materials it is made from.
This is called materials data management. It often helps to have good materials data management for your product to be successful.
Product configuration and cost management
With product configuration inside PLM, you can provide more advanced and varied product offerings without driving up costs. Use the product configuration backbone in Teamcenter to create a common definition of variability across the lifecycle.
Teamcenter product cost management helps you save money on products by providing cost transparency for products and tools.
This way, you can make informed decisions about what products to create based on how much they will cost.
Software design management
Siemens Digital Industries software helps you manage software design data and processes. It integrates with other product lifecycle management tools to help you keep track of all your data and processes.
Digital mockup and high-performance visualization
Teamcenter, from Siemens PLM Software, lets you see your product designs in 2D and 3D. This way, everyone in the product life cycle can collaborate and make informed decisions.
The PLM visualization tools are powered by JT technology. With JT2Go, free to download, you can easily collaborate with all your suppliers and partners on rich design data.
Benefits
Connect different parts of the business so that everyone has the same information. This will help break down communication barriers and ensure everyone is on the same page.
Make changes so they impact every area, get insights that help you work better, make it easier for people to get what they need, and learn from the people who use your services.
This creates a digital thread to connect different systems. This will allow the systems to share data quickly and accurately.
Services are available 24/7 for any doubt clarification.
Limitations
If customization is needed may take a lot of work for upgradation
Its license model is a little bit complicated
Limited customization option
The user interface is confusing
Fewer search capabilities
Complexity in structure and less support from the developer
CAD measurement could be better
Supported industries
Marine 
Arospace and Defense 
Automotive and transportation 
Other details
| | |
| --- | --- |
| Deployment | Cloud-based, SaaS, On-premise |
| Supports | Windows, Linux, Web-based, Mac |
| Languages | English, Swedish, Dutch, Turkish, Polish |
| Customers | Small and Medium businesses, Large enterprises |
| Price | Quote based |
Alternatives
Oracle Agile
SAP PLM
Arena PLM
Autodesk Fusion 360 with Upchain
Pro.File
Prolim PLM
FAQs
What is Teamceneter used for?
Teamcenter is a powerful software tool used by various industries for a range of important tasks. It allows customers to design products with a high level of detail, create specifications for those products, plan how to make them and make sure that the business can consistently provide top-quality products and components to their customers.
Who uses Teamcenter?
Teamcenter is a versatile tool that caters to various industries and professionals involved in product development, manufacturing, and ensuring product quality and consistency. It helps businesses in these sectors manage their processes more effectively, from design to delivery.
Conclusion
As discussed in this blog post, Siemens Teamcenter is a versatile product with many modules and benefits. However, it also has some limitations that should be considered before making a purchase decision.
Understanding the features and benefits allows you to decide which software will best meet your needs. 
Referernce