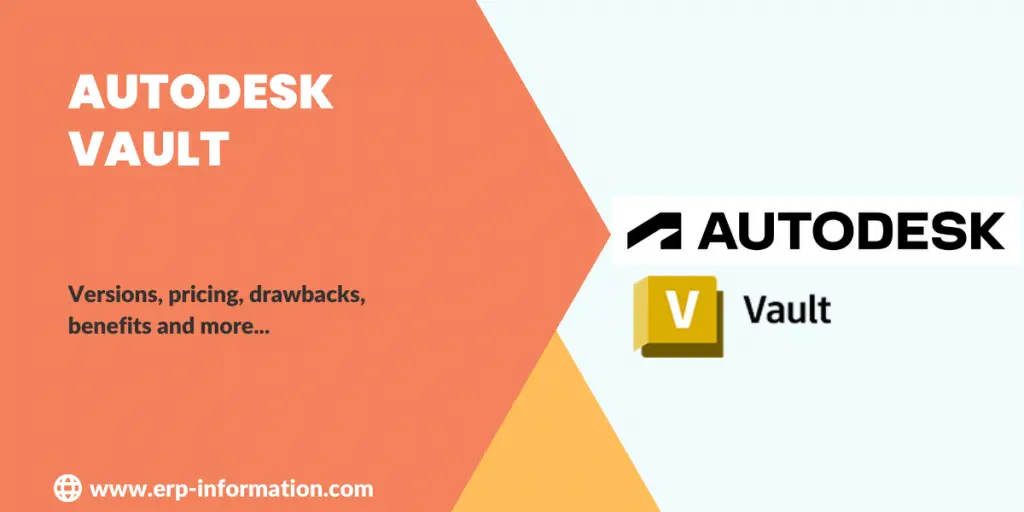 Autodesk Vault controls data and streamlines workflows with product data management functionalities. It offers many features, including an accurate and easy design that will save you hours weekly in the documentation.
The primary purpose of our blog is to see how Autodesk Vault can benefit your company and what drawbacks might make it difficult. So in our discussion, we give importance to Autodesk versions, how it works, benefits, drawbacks, and alternatives.
What is Autodesk Vault?
It is an integration of vault PDM software and Autodesk design tools. This integration helps to work on a central source of organized data.
This led to better internal and external collaboration and streamlined the workflow of manufacturing and engineering.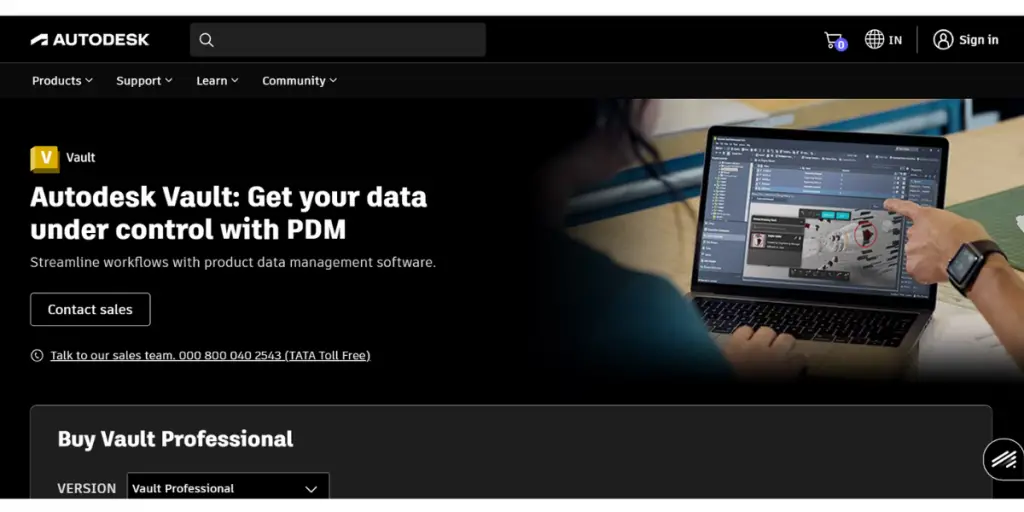 Why Do We Use It?
Useful to automate the design of engineering process
Able to control the data access and editing
Enable to track the design history and any revisions done
Boosts productivity through internal and external collaboration
Able to find the mistakes in design and easily rectify the problems lead to minimizing work repetition
A faster response is possible with data automation
Comparison between the database and 3D shapes is possible to make work faster
Cleans the unused files which are no longer relevant
Different Versions of the Auto Desk Vault
Vault Professional
This version includes the below features
Computer-added design integration (CAD)
Design automation and reuse data
BOM management
Concurrent design with multiple team members.
Designing capabilities with mobile apps
Some screenshots of Autodesk Vault
Vault Office
Vault Office is for non-CAD users that integrates with MS Excel, PowerPoint, Outlook MS Word.
Vault Basic
Vault Essential is useful for organizing documents and automotive data creation. This is available only with an Autodesk design and manufacturing collection subscription.
Vault PLM
Vault PLM is useful for connecting organizations' data, people, and processes. It integrates with Autodesk® Fusion 360 Manage for the collaboration of enterprise and product life cycle management.
Pricing
Vault offers three different versions of subscriptions.
Vault Professional – Charges $2430 for three years and $810 for one year. 
Vault Office – Charges $615 for three years and $205 for one year. 
Vault PLM-Professional – Contact the vendor.
Other than subscriptions, it offers Flex.
Vault flex
Minimum – $300 for 100 tokens
Popular – $1500 for 500 tokens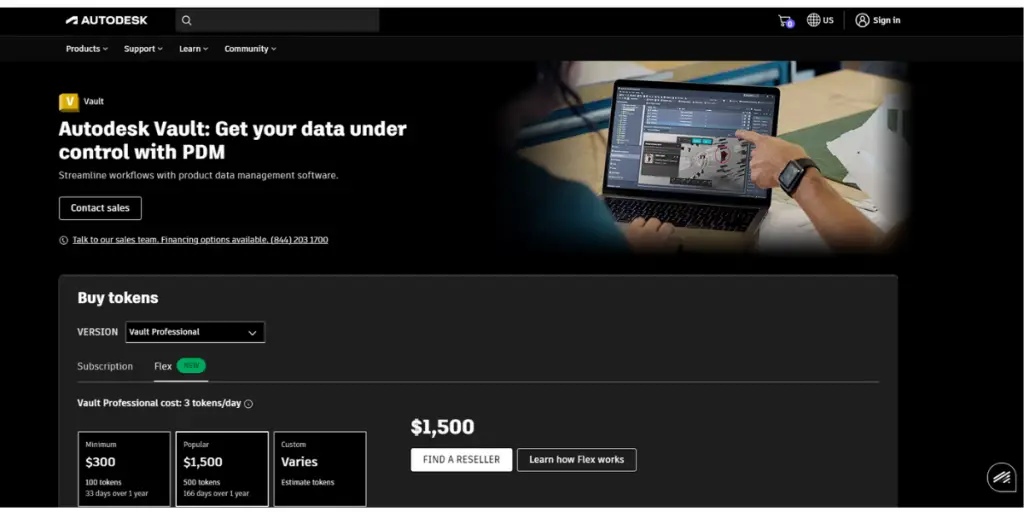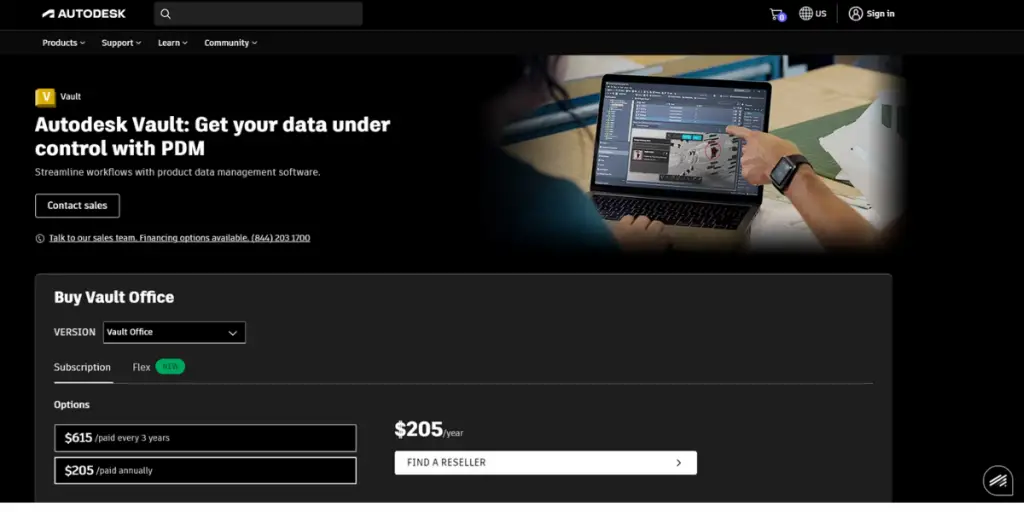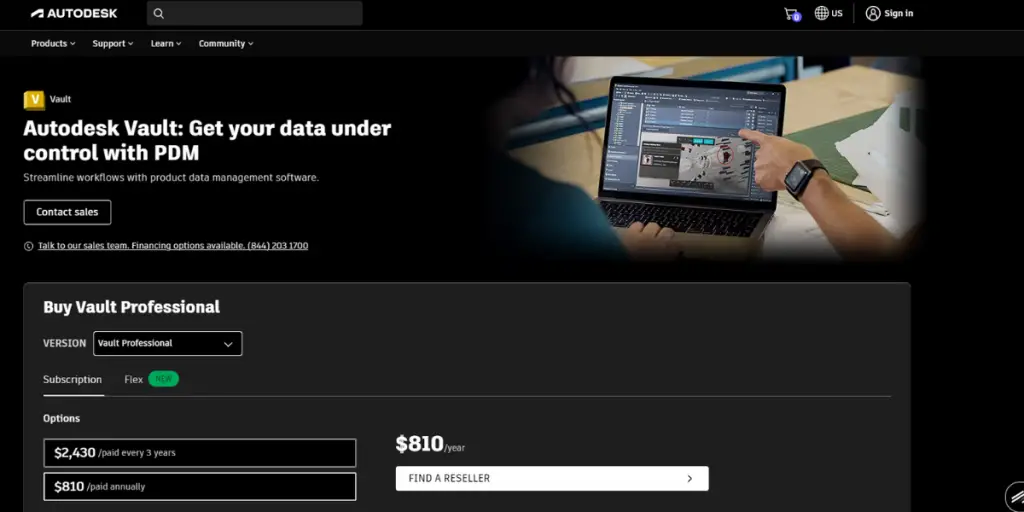 Autodesk Vault Benefits
Standardize data and processes
Many tools are available for data creation, releasing processes, and managing industrial standards.
Work with data anywhere, anytime
You can play with design data anywhere, despite time restrictions. Vault mobile app helps you to keep working in travel time also.
Optimize deployments and manage teams
Modern authentication options help administrators to finish their tasks effectively.
Some other benefits are
Easy to design the team 
Easy to track the progress
It provides multi-user environments option
Easy to share files and data
Best CAD integration available 
Good security system for crucial documents 
Easy to move and  copy designs 
Drawbacks
A stable and secure infrastructure configuration takes time, and resources are needed for this process.
There have been many reports about difficulty checking in and processing files. We believe that this is due to a lack of resources. 
Metadata is quite tedious.
File storage backup issues need to be improved.
Difficult to import and export bulk data.
Crashes fairly often.
Setup and configuration are difficult.
Search features need to improve more.
Issues are there with the web viewer.
Other information
| | |
| --- | --- |
| Deployment | On-premise, cloud-hosted |
| Devices supported | Windows, Mac, Web-Based |
| Language support | English |
Alternatives
Autodesk 360
Siemens Teamcenter
PTC Windchill
Onshape 
Episode
Openbox
Synergis Adept
FAQs
Is the Vault included with the inventor?
Autodesk Vault is a vault data management software that helps Autodesk Inventor customers store, manage and track data changes during the design process.
That also integrates with Autodesk Inventor Professional, AutoCAD Mechanical, AutoCAD Electrical, Autodesk Revit, and Civil 3D products.
In addition, this provides a secure, centralized repository for Autodesk Inventor files which can be accessed by authorized users worldwide. 
Who uses Vault?
With Vault, engineers and designers can work more efficiently by collaborating on data from a central location. That speeds up product development time while also reducing errors!
How to set up the Autodesk Vault?
First, you need to install the network license manager.
Launch the vault server installation
Click install tool and utilities
Accept the license agreement and click next
Check the network license manager
Click install
Conclusion
This blog covered all the detailed information about Autodesk Vault, including its versions and prices. We have also discussed the benefits of using Autodesk Vault, and at the same time, we discussed its drawbacks too.
Reference