Enterprise architecture (EA) is a field of study that deals with designing, planning, executing, monitoring, and improving enterprise-wide information systems. 
It is a critical part of any business, allowing them to manage its data and operations effectively. 
If you want to learn more about enterprise architecture, or are simply looking for some good reads on the subject, then you have come to the right place! 
This blog post will share the 10 best enterprise architecture books with their features and prices. It will also share the pros and cons of books.
List of 10 best enterprise architecture books
1. Enterprise Solution Architecture
It is one of the most comprehensive books on enterprise architecture available. It offers practical advice on designing, planning, and executing an effective EA strategy for your business.
Strategy Guide: A Roadmap to Transform, Migrate, and Redefine Your Enterprise Infrastructure along with Processes, Tools, and Execution Plans.
Key Features
Architecture concepts are demonstrated in-depth using examples.
The architectural methods are illustrated and explained visually.
Various migration techniques, high-level and low-level design tools, and emulation techniques are covered.
Likes
Language is simple and easy to understand.
It covers everything needed to design or architect data center strategies.
Topics covered
The Astonishing Quotient
The Logics Behind
Lifecycle & Process Flowchart
Tools & Executions
Add-Ons
Application Stacks & Move Groups
Process Flowchart
Topology, Milestone, Legacy OS-Hardware, and Documents
Deliverables, Testing, and Rollbacks
Other details
2. Enterprise Security Architecture
It is a comprehensive resource for those looking to understand the role of security in enterprise architecture and how best to protect data and systems within an organization. 
About Book
A SABSA layered framework is used in the book.
This guide provides a structured process and approach to developing security architectures.
Topics covered include risk management, security governance, and more.
Likes
Improves your security architecture skills
The best guide to SABSA
Describes how security practitioners can solve their concerns about vision, governance, policy, and procedures.
Dislikes
It needs improvement in giving more practical examples.
Other details
3. Software Architecture
This enterprise architecture book provides a framework for understanding, analyzing, and making decisions about modern software architectures.
It also provides real-world case studies and examples that help to illustrate the concepts presented in the book.
The Hard Parts: Modern Trade-Off Analyses for Distributed Architectures
Likes
A discussion of the challenges of architectural decisions with an emphasis on distributed architecture is clear and comprehensive.
The authors share their invaluable experience and knowledge in the book, that worth every penny.
Well-explained trade-off analysis. 
It is a great article if you're looking for an interesting read on the subject.
Dislikes 
The Data Mesh concept is underdeveloped, and in some places, it isn't very clear.
Other details
4. Wireless Security Architecture
This enterprise architecture book provides a comprehensive overview of the key concepts and best practices for designing, implementing, and maintaining secure wireless networks in enterprise environments. 
Designing and Maintaining Secure Wireless for Enterprise 1st Edition
Features
Several emerging trends are being followed, such as WPA3 security, Wi-Fi 6E, and zero-trust frameworks.
Small and large public and private organizations can all benefit from these strategies. 
Resources and sample architectures that are effective and practical
Developing an understanding of how security and wireless interact with the network
Likes
A professional in 2022 can benefit from updated information.
Plug-and-play is a wonderful operation feature.
As a result, delivering a WAP to a remote office with minimal technical knowledge is possible.
An easy-to-understand explanation of complex security concepts.
Dislikes
There are only a few pictures, and they are colorless.
Other details       
5. Designing API-First Enterprise Architectures on Azure
The book covers various Azure services useful for building enterprise architecture, including Cosmos DB and Event Grid. In addition, it shows how to design and develop an API-led infrastructure.
A guide for architects and developers to expedite digital transformation with API-led architectures?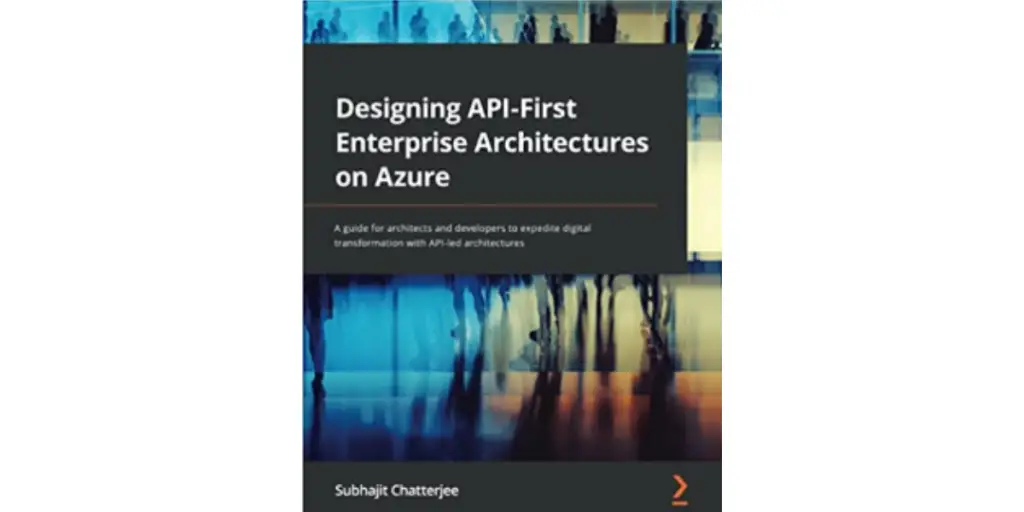 Key Features
Model enterprise solutions API-centric to maximize your IT investments
Productize APIs to build digital value chains
Likes
Data monetization is best achieved via APIs.
Because the content uses Azure concepts and sample applications, it is particularly useful if you use Azure for deployment.
From the perspective of an Azure Architect with a traditional infrastructure mindset, this book is an excellent introduction to API Design.
Dislikes
It fails to offer a comprehensive overview of Azure offerings and enterprise design.
Other details
6. Cloud Native Architecture and Design
This enterprise architecture book is a Handbook for Modern-Day Architecture and Design with Enterprise-Grade Examples.
It covers the important aspects of modern-day architecture, including microservices, containers, and serverless computing, with real-world examples from enterprise-grade applications.
Features
Details, tools, techniques, and examples of patterns, tools, and processes are covered in depth.
Take advantage of AI and zero-operation techniques to run your cloud-native applications.
The culture of innovation and automation based on cloud-native engineering principles
7. Realize Enterprise Architecture with AWS and SAFe
A comprehensive, hands-on guide to AWS with Agile and TOGAF.
This enterprise architecture book provides a comprehensive overview of AWS and Agile with TOGAF, offering practical guidance on how to build an enterprise architecture using these tools and techniques. 
Key Features
Optimize your organization's operational efficiency by using EA and agile practices 
Learn about AWS' prescriptive frameworks for implementing EA in AWS
Topics Covers
Foundations to Build an EA
Applying EA to AWS Cloud
Frameworks for an Enterprise Architecture 
TOGAF Framework in Action with AWS
Scaling Agile Framework with EA
Agile Implementation for AWS Cloud Migrations
Other details   
8. Business Architecture
Collecting, Connecting, and Correcting the Dots?
It is a comprehensive guide to designing and implementing effective business architectures in organizations of all sizes.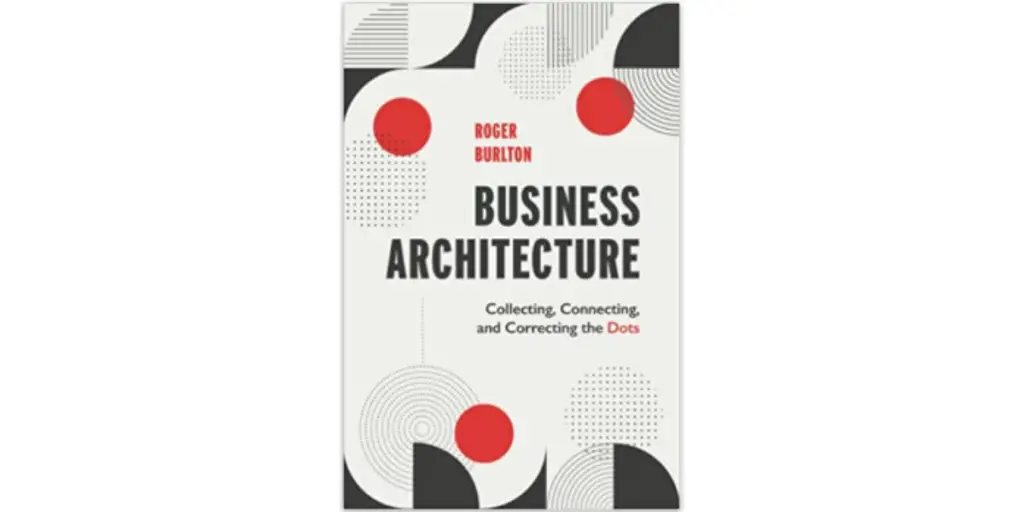 Features
Collect, organize, and analyze key business data and insights
Connect your organization's processes, systems, and people in meaningful ways
Identify gaps between the current state and desired future state
Other details  
Likes
Business and technology are brought together in this book.
9. Mastering Azure API Management
A Practical Approach to Designing and Implementing an API-Centric Enterprise Architecture
You will learn how to build a strong foundation for your enterprise architecture when you utilize Azure API Management. You will also learn how to enhance your existing APIs and consume external APIs.
Features
Benefits of an enterprise API platform
Explore the basic concepts of API management in the Microsoft cloud
Create and release APIs with Azure API Management
Use the developer portal to help new users get started
API Management is essential to modernizing your enterprise architecture and integrating it with Azure.
Other Details
10. CyberSecurity
This enterprise architecture book includes practical tips and guidance for implementing cyber security in your organization. You will learn how to assess your current infrastructure, develop a governance framework, implement controls and policies, and create an incident response plan.
The CISO Quick Start Guide: Enterprise Security Operations Risk Management Architecture for Chief Information Security Officers (Cybersecurity Quick Start Guide )
Features
Provides strategies for managing the technical cybersecurity staff shortage.
Minimize fraud and theft by hardening traditional infrastructure.
A strategy for investing in people, processes, and change.
Complying with regulations, evolving constantly, and being accountable with less.
Other details
FAQs
Conclusion 
Whether you are an experienced enterprise architect or just starting, there is a book on this list for everyone.
With topics ranging from API management to cybersecurity and everything in between, these books provide valuable insights into enterprise architecture and how it can help modernize your organization.
So if you're looking to become a better architect or want to learn more about the field, check out one of these great books today!