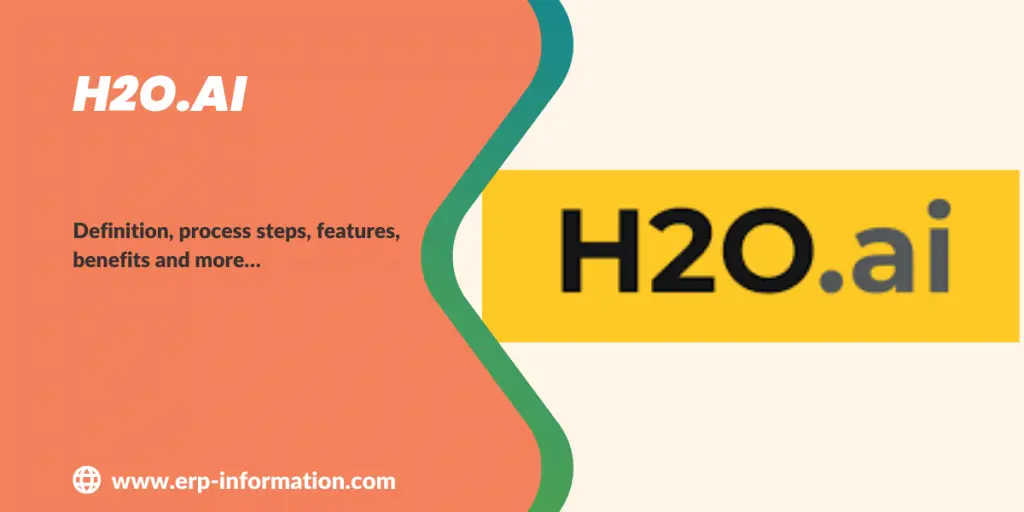 We all know that the benefits of AI are vast, but many companies need help to implement it correctly.
Implementing AI can be difficult, time-consuming, and expensive. Most companies need more resources or expertise to do it independently.
H2O.ai is designed to make implementing AI easy for any company. It runs accurately, quickly, and transparently to get the most out of your data. With this ai, you'll be able to harness the power of AI without all the hassle.
This blog post details the best machine learning software, H2O. ai. The blog will disclose what it is, why to choose it, its process steps, and its features. We will also discuss its pros, cons, use cases, and alternatives that make you think about choosing a better one.
Definition of H2O.ai
H2O.ai is a cloud-based machine learning platform that allows users of all skill levels to build predictive models. It is the hosted version of H2O, enabling you to develop and deploy predictive models in the cloud.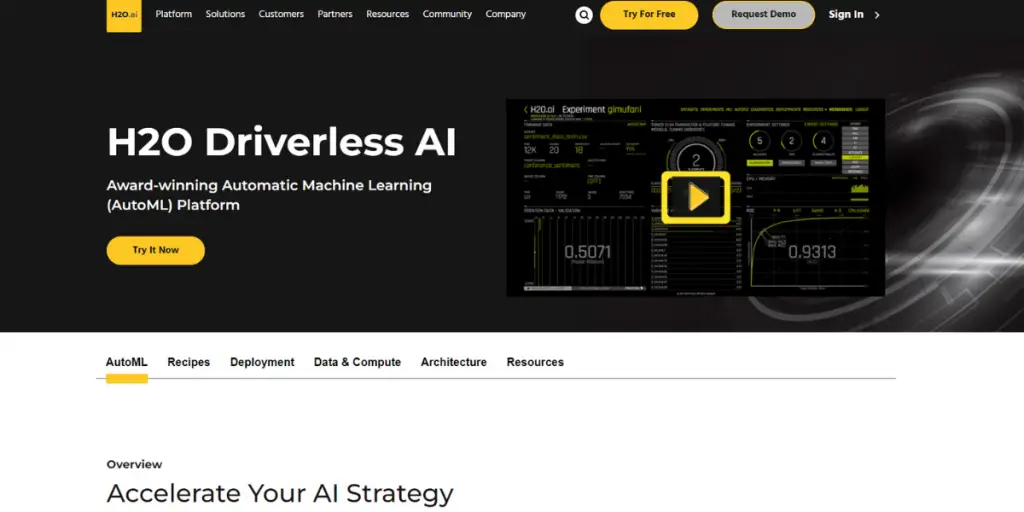 Why choose H2O.ai?
1. Whether you are a data scientist, developer, or business user, H2O.ai has the tools and resources you need to create powerful predictive models.
2. With its easy-to-use platform, advanced algorithms, and big data capabilities, you can build machine learning models that deliver more accurate insights and drive smarter business decisions.
3. With Its industry-leading transparency and accountability features, you always know exactly how your models perform so you can make the right decisions at every step.
4. You can also share your models with other users and collaborate on projects with your team.
5. H2O.ai Cloud offers enterprise-grade security and scalability so you can be confident your data is safe and accessible no matter how big your dataset is.
Price
14 Days free trial is available. To get other details, you need to contact the vendor directly.
Process steps
The process for creating a cloud AI will vary depending on the specific needs of the business or organization. However, some common steps in the method may include the following:
Identify and define the business problem or challenge you want to address with AI.
Determining which data is available to help address that problem.
Extracting and cleaning up that data so it can be used for machine learning purposes.
Training and testing various AI models on that data to find the best solution.
Deploying those models into production as part of a larger cloud-based AI platform or solution.
Evaluate your AI models' performance over time to identify areas for improvement and further optimization.
And, of course, iterating on this process as needed to keep up with the fast-changing world of AI and machine learning.
Features
Data Intelligence
H2O.ai Cloud offers powerful machine learning algorithms and tools to analyze your data and build predictive models.
H2O.ai Integration
This platform seamlessly integrates with your existing systems and applications, making adding AI functionality to your workflow easy.
Automated Machine Learning
With its automated machine learning, you can easily build and deploy models based on your data with just a few clicks.
Low Code Application
Its intuitive UI and AppStore make it easy for anyone to build AI applications without extensive coding skills or technical expertise.
Data Analytics
It has big data capabilities for accessing, analyzing, and processing large datasets.
Scalability
It provides a scalable platform that can handle even the largest datasets and most intensive workloads.
Compliance
It enables advanced security and data governance features to protect your data.
Deployment
It offers flexible deployment options, including on-premises, cloud-based, and hybrid models that give you full control over your data.
Efficiency
It includes advanced features like automatic feature engineering, model validation, and tuning for optimal performance and accuracy.
Customer Support
Customers can get Industry-leading support from experienced data scientists and engineers for all their needs.
Some screenshots of H2O.ai
Pros
The easy-to-use interface makes it simple for anyone to build and deploy predictive models.
It has numerous machine learning capabilities, which makes H2o driverless AI a well-rounded tool.
Their goal is to help companies build a quick go-to-market strategy.
An end-user can quickly import data, visualize data in different categories, and monitor system performance during AutoML.
Robust platform and community support ensure you always have the resources and support you need to succeed.
Flexible deployment options let you adapt your AI solution to your needs and workflows. 
Cons
Due to its advanced functionality and capabilities, the platform may not be suitable for all users and businesses.
Some users may experience difficulties with model tuning and validation, particularly if they have limited data science experience or knowledge.
Once data is uploaded, it isn't easy to modify it.
A limited number of users can access each other's information.
Edge computing support is not available.
Use cases
Financial
Using AI, develop an intelligent cash management system (for ATMs) that forecasts the amount of cash that will be needed.
Government Compliance
Use predictive models to detect and prevent fraud and abuse in government programs. For example, Fraudulent alterations in bank checks (e.g., counterfeit, forged) can be detected quickly and accurately.
HealthCare
Predict disease progression and outcomes using genomics data. That allows multi-disease risk assessment or drug response evaluation of the same patient.
Insurance
Build risk models to assess consumer risk profiles and adjust premiums accordingly. Customers can choose the most appropriate products and policy options based on their specific needs.
Manufacturing
Monitor production processes to identify inefficiencies or issues. Automated time series modeling, machine learning interpretability (MLI), custom recipes, and reason codes are all features that will be of particular interest to manufacturers.
Marketing
Identify users most likely to engage with your marketing campaigns, predict customer behavior, and optimize targeted marketing strategies. Lead scoring, customer segmentation, and more will be solved using H2O.ai products.
Retail
Build predictive models to optimize pricing, promotions, inventory management, and customer loyalty programs.
Telecommunications
Predict network usage and service outages based on real-time data; optimize network performance based on predictions of future usage trends.
Alternatives
Data robot
Google Cloud AutoML
Microsoft Azure ML
Other details
| | |
| --- | --- |
| Deployment | Fully managed cloud, hybrid cloud |
| Supported device | Windows |
| Programming language | Java |
| API supported | Yes |
| Support | Email/Help Desk, chat, phone |
| Training | Documentation, Videos |
| Supported language | English |
| Customer ratings | Gartner: 4.4 out of 5(110+ reviews), G2: 4.5 4.4 out of 5(24+ reviews) |
Conclusion
With H2O.ai, you can unlock the power of AI for any business. Whether you need to improve sales, reduce costs, or improve customer loyalty, our machine-learning algorithms and powerful platform can help you achieve your goals.
Reference