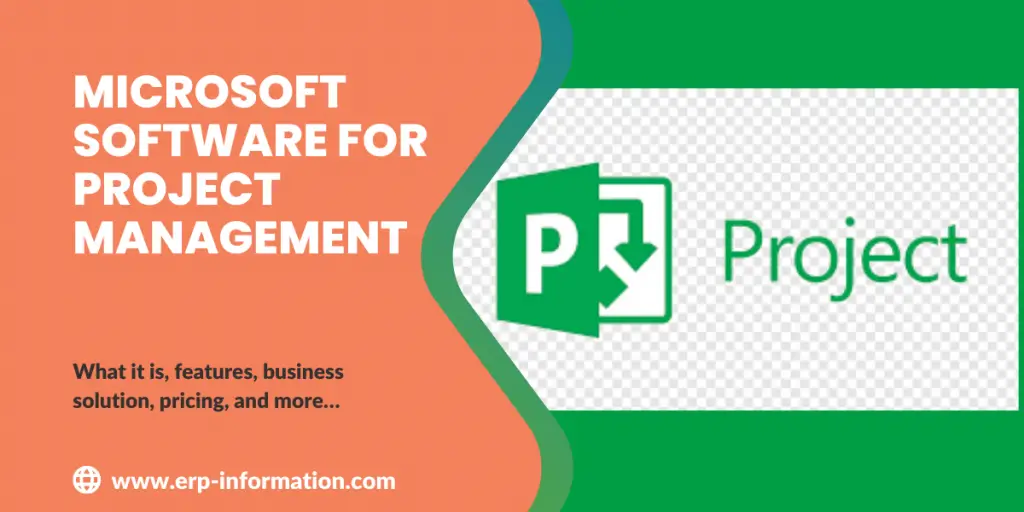 Do you need to manage projects better? Are you seeking software to help with project planning, scheduling, and execution? Then, Microsoft software for project management may be the solution for you. 
Microsoft Project is a strong project management tool that can help you complete your projects on time and within budget.
This blog will discuss the features of Microsoft Project and how it can help you to manage your projects more effectively.
What is project management?
Project management is the key to ensuring that resources are efficiently utilized and effectively organized toward achieving ambitious goals. Teams can reach their objectives by implementing a clear action plan while maximizing efficiency.
It's a strategic process that ensures projects are completed efficiently, within budget, and on schedule. 
The purpose of project management 
The purpose is to ensure that all project features are effectively coordinated so that the result meets or exceeds expectations.
Project managers can use a variety of tools and techniques to plan, organize, and control projects,
The Gantt charts, work breakdown structures, risk registers, communication plans, and change control procedures can help the project manager to reach his goal.
What is a Microsoft project, and what does it do?
Microsoft Project is a project management software owned and developed by Microsoft. It enables project managers to plan, schedule and manage their projects in an organized manner. In addition, it helps them keep track of tasks, resources, and budgets associated with the project.
How does it help to manage projects more effectively?
The project provides powerful features to help you manage your projects more effectively.
It helps you define and track project tasks, assign resources, and monitor progress. 
You can also customize reports that give insights into the project's performance.
Methodologies followed by Microsoft project for project management are
Agile methodology
Project planning tablets
Pricing
Microsoft offers cloud-based solutions and on-premise solutions with three project plans. In addition, it offers a free trial of one month for a cloud solution.
Cloud-based Solution
Project plan 1: $10 user/month
Project plan 3: $30 user/month
Project plan 5: $ 55/user/month
On-Premise Solution
Project Standard 2021: $679.99
Project Professional: $1129.99
Project Server: Flexible solution, contact vendor for pricing.
Features of Microsoft Project
Microsoft Project is the perfect choice for those looking to take their project management game to the next level. Its features can help you stay organized and on track so your projects can complete without a hitch.
Easy planning of; work schedule, project duration, the effort needed for the project, and allocation of work to team members.
It offers Power BI's interactive dashboard to get a comprehensive overview of the status of your projects and programs, then dives deep into the details.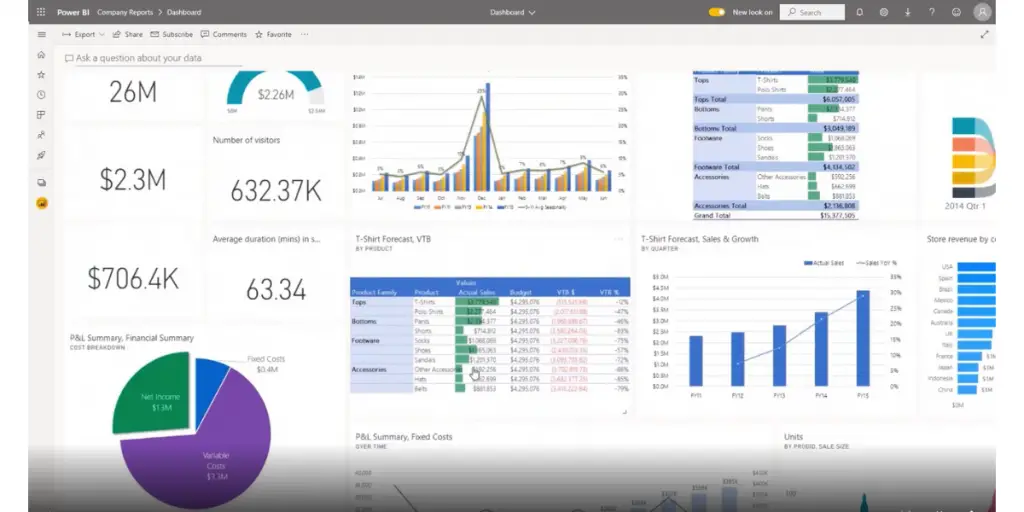 With a vast range of Microsoft software available for project management, building the desktop or mobile experiences you want has never been easier.
It provides a Gantt chart and many more templates that allow you to plan project tasks and track their progress.  
Microsoft's software makes it easy to do both, whether you're micro-managing every aspect of your project or need to get quickly up and running.
Benefit from a reliable, secure platform built on Azure – the premier cloud trusted worldwide by leading enterprises.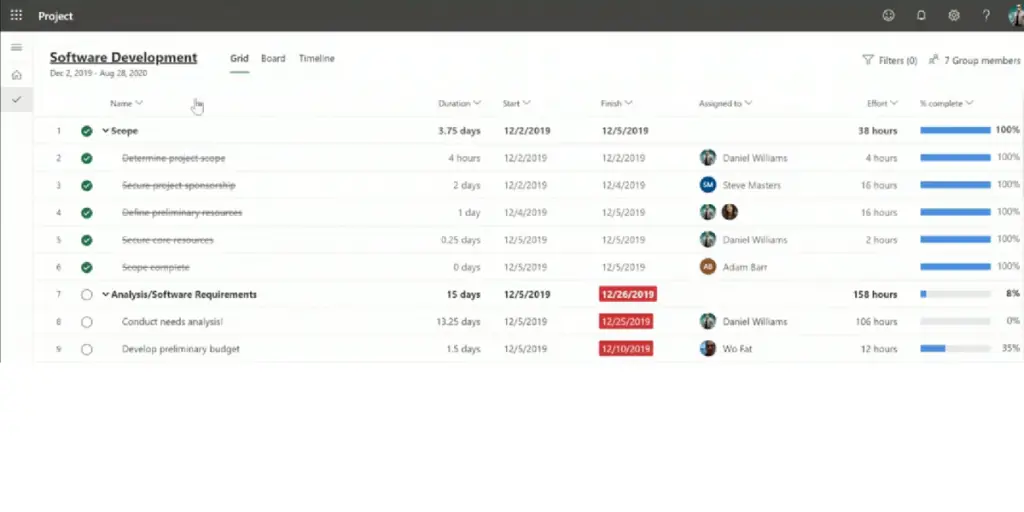 Tips for using Microsoft projects more effectively
Microsoft Project is an efficient tool to help you manage your projects more effectively. To get more utilization, you should use some of the following tips:
Define clear objectives for your project and make sure everyone understands them.
Break down complex tasks into smaller manageable ones to make tracking progress easier.
Monitor the project regularly and make necessary adjustments as needed.
Utilize the reports feature to gain insights into the project's performance.
Use templates and other tools to streamline activities such as resource allocation.
By following these tips, you can use Microsoft Projects more effectively and get your projects done on time and within budget.
Microsoft project business solutions
Below are some project management solutions that can help to simplify your work and ensure successful project completion.
Simple project management
Simple project management is a plan provided by Microsoft for powerful and simple project completion. It offers the below features.
Simple
With simple projects, you can get going on your projects in no time and steer them toward success with total ease. Moreover, its imaginative design will make managing work feel like a breeze – even the most ambitious challenge is just a genius idea away!
Flexible
Microsoft Project will help you get your projects done on time. You can choose from different types of displays, like a list or a timeline.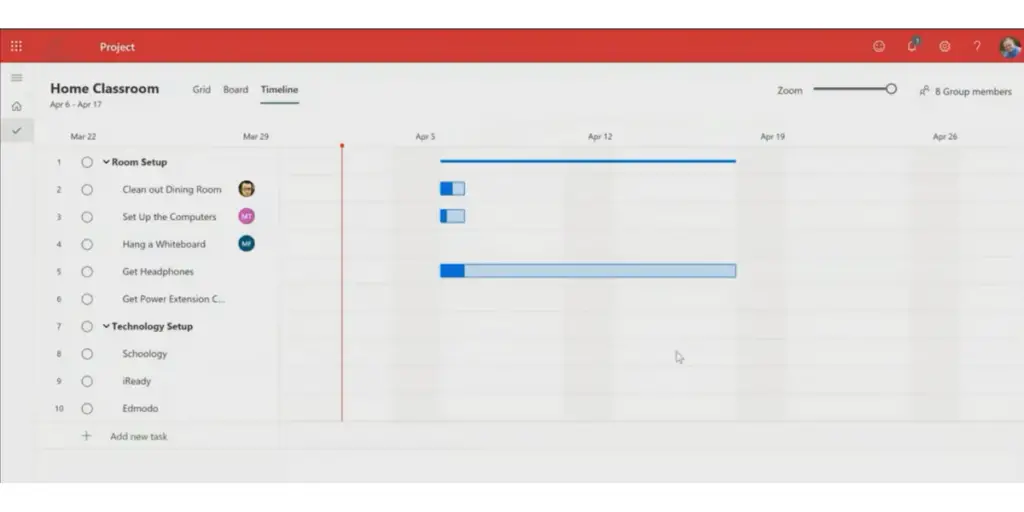 Collaborative
It encourages employees and empowers them for better workflow. This helps to create a good work atmosphere and stay in control for the successful completion of the project. 
Stay on track
You can use an app to help you stay on track. For example, you can use it to give tasks to other people, add scheduling when needed, and keep track of when things are due.
Professional project management
This is another plan offered by Microsoft to meet your business demands powerfully. Find below features for your reference.
Work flexibility
Every project has its own unique needs and demands, so it's essential to choose the best tool that you feel will best suit your preferences and those of your team. With Microsoft Planner, you can evaluate which set of tools and approaches works best for you and helps ensure that your projects run smoothly.
Get visibility
Microsoft project management software can play a major role in creating a unified, centralized view of all organizational programs and projects. These Microsoft tools allow for easy visual and interactive roadmaps that comprehensively overview the organization's goals, objectives, and successes.
Plan project
Timeline view (Gantt chart) is a must-have tool for project managers. Its familiar format allows for easier planning and reduces the need for extensive training.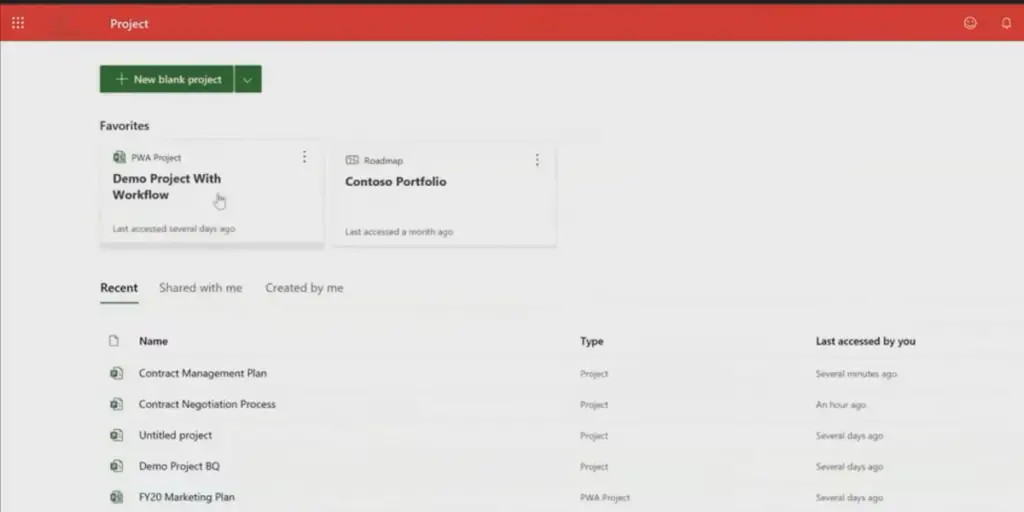 Share insights
Microsoft Power BI is a powerful software for project management that easily makes it easy to create, share, and visualize your project from start to finish. This modern solution allows you to transform raw data into rich interactive dashboards highlighting key insights in an easy-to-understand format.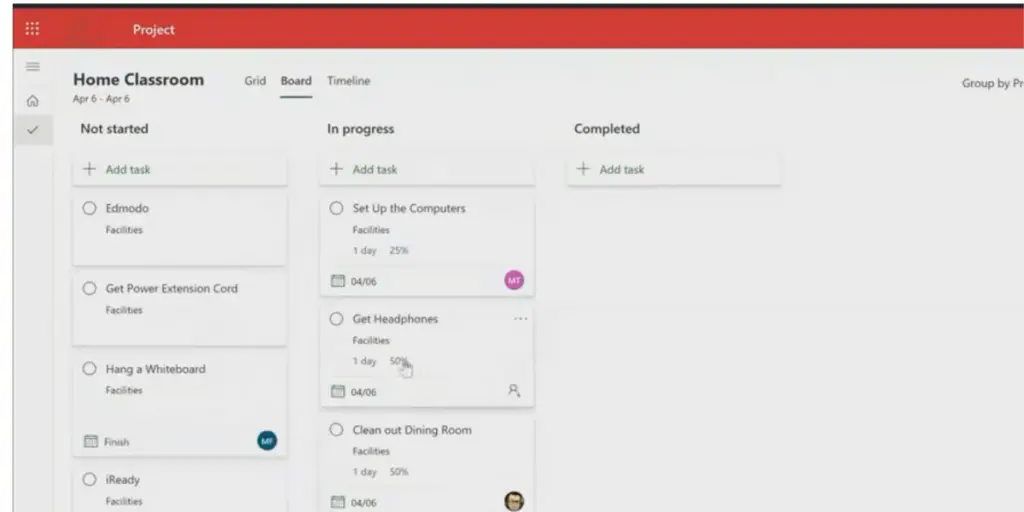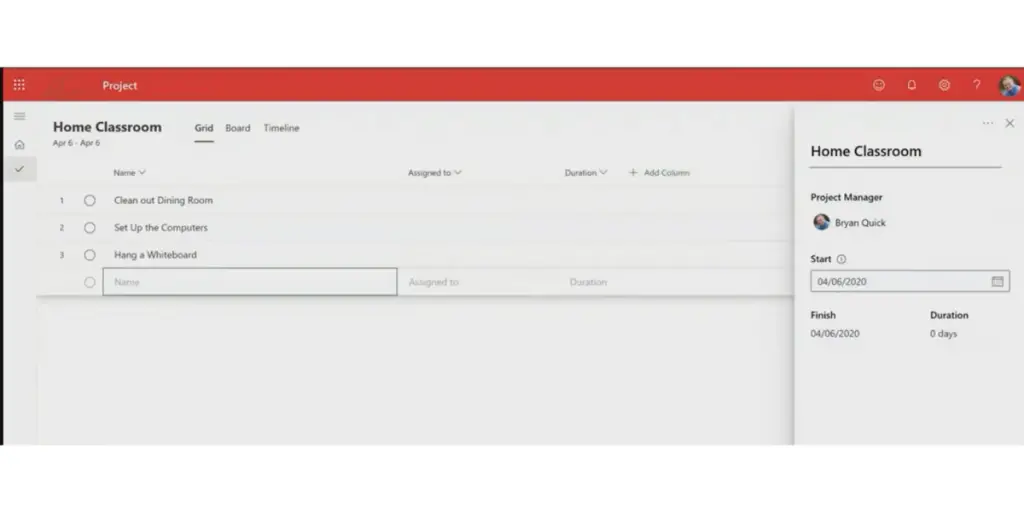 Quick start
Microsoft software for project management facilitates efficient project completion by providing a range of easy-to-use, customizable templates. This allows an increased focus on actual process implementation so that projects can be done quickly and effectively without unnecessary delays.
So that you can run your business according to your need by utilizing the above features efficiently.
Project portfolio management
Take advantage of the remarkable potential of capitalizing on project portfolio management, and turn your investments into a well-orchestrated plan.
Utilize PPM capabilities to enhance planning, prioritization, and resourceful administration for every project you're involved in. Find the below features of PPM.
Portfolio optimization
You can easily plan different ways to do something and compare them. This will help you decide the best way to do it. When considering a project, consider how it fits, how your business is trying to achieve it, and if it is affordable.
Visibility across programs and projects: Put your organization's portfolios, programs, and projects together in one place so everyone can see them.
Transformable insights
To keep everyone informed, share reports with everyone. Native OData lets you quickly put together data for more in-depth reporting.
Evaluation
With a comprehensive system for capturing, evaluating, and feeding project ideas from any business corner, you can ensure that every great idea is given its chance in front of management. 
Project resource management
Increase efficiency in project management with Microsoft Project monitor resources, pinpoint areas needing attention, and accurately assess future needs for a successful selection of projects that will be delivered on time. Below are some features to explain its work.
Systematic resource request
Ensure your projects stay on track with Resource Engagements – an easy way to request and secure the necessary resources.
Visual meet maps
This help to view the usage of resources. This will help you to find the overused and underutilized resources for your assignment completion.
Robust resource analysis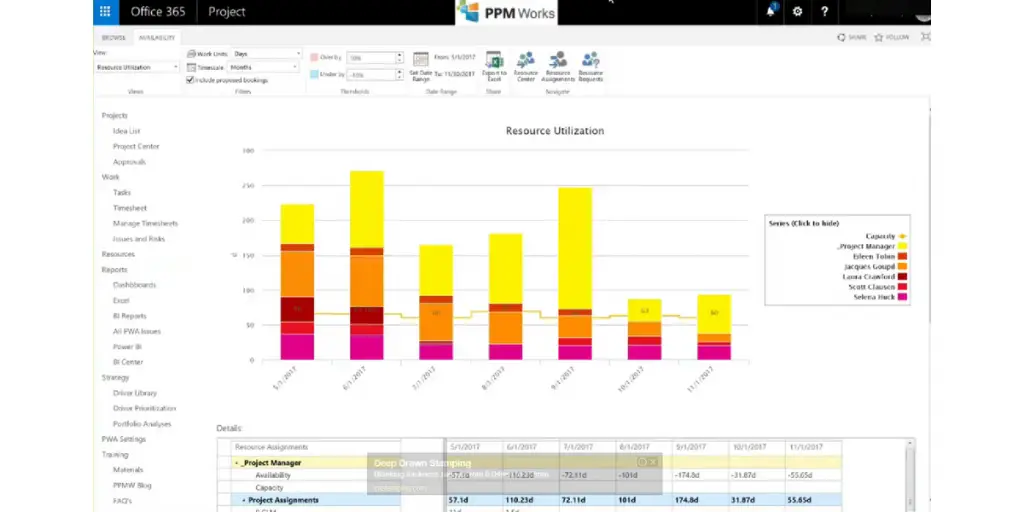 Utilizing key resources, comparison, and tracking data can be used to make informed decisions about current usage and predict future needs. In addition, cutting-edge reports allow you to keep an eye on the progress process of plans while addressing any arising issues on time.
Conclusion
Microsoft Project is one of the powerful project management tools that can help you manage your projects more effectively.
It has features such as task tracking, resource allocation, and budgeting, making managing complex projects easier. 
Following the tips outlined in this blog post, you can use Microsoft Projects more effectively and get your projects done on time and within budget.