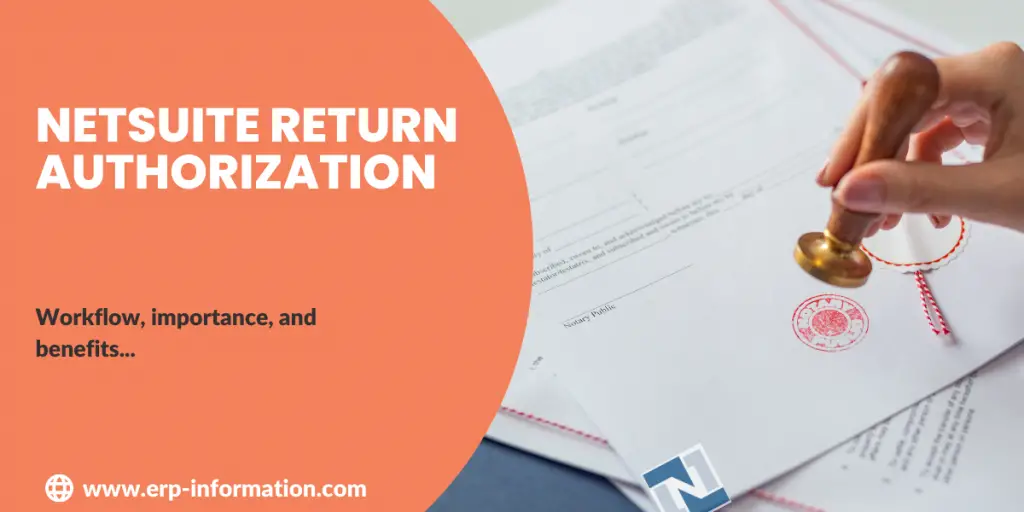 Returning products can be a hassle. You have to package the product, find a box or shipping label, and hope that the company you're returning it to will process your return quickly.
Often, companies make it difficult to return products. For example, they might require you to jump through hoops like filling out a form or getting a return authorization number.
In this blog post, we will look into the workflow of NetSuite return authorization, its importance, and its benefits.
What is NetSuite's Return Authorization?
It consists of information about customer returns. The report includes the item number, quantity, and price to be refunded to the customer. It is also known as Return Material Authorization(RMA).
Why is RMA Essential?
It is essential for the following reasons; It helps to
Track return items
Keeping inventory levels accurate
Process refunds quickly and efficiently
Avoid fraud
Improve customer satisfaction
How does NetSuite's Return Authorization Work?
Customers who want to return an item fill out a form on the company's website. The form asks for basic information about the item being returned and the reason for the return.
Once the form is submitted, a NetSuite representative will review it and contact the customer if there are any questions. If everything looks good, they'll issue a Return Authorization Number (RAN). The RAN is then included with the returned item when shipped back to the company.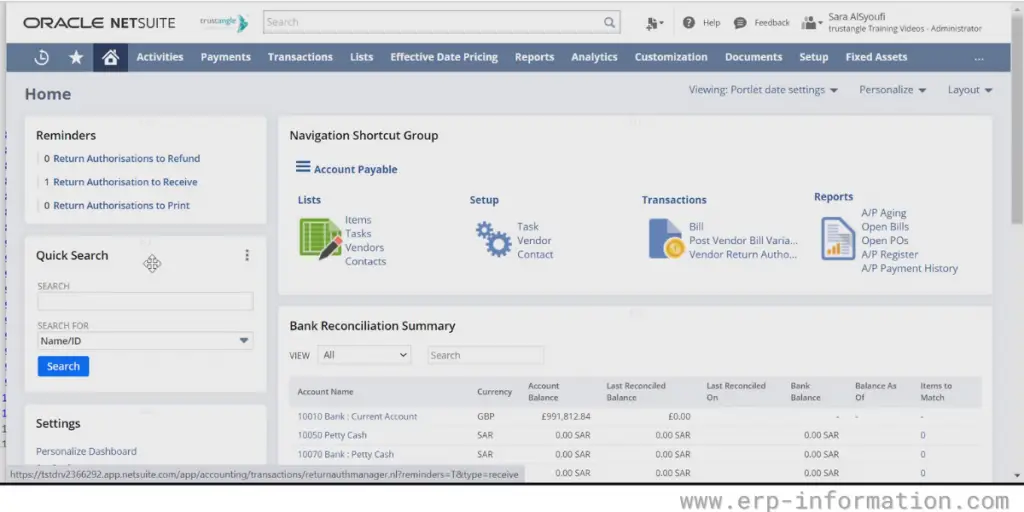 Steps involved in NetSuite Return Authorization
It includes the following steps.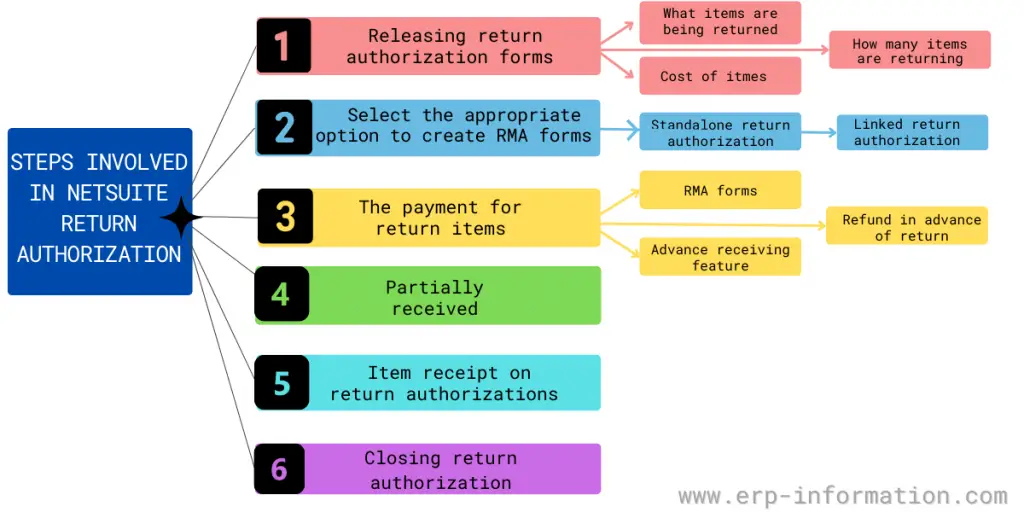 1. Releasing forms
This step identifies and initiates the return process for items the customer wishes to return.
The form consists of the following information
What items are being returned
How many items are returning
Cost of times
2. Select the appropriate option to create RMA forms.
There are two options to create.
Linked return authorization
RMA can be created in a cash sale, invoice, or sales order. This method auto-fills the form.
Standalone return authorization
You need to enter all information using the existing sales transaction record manually.
3. The payment for returned items can be made in three ways.
A. RMA forms
There are two types of forms.
| | |
| --- | --- |
| Standard return authorization-Credit  | Standard return authorization-Cash |
| If the customer wants credit instead of cash, the memo for credit is generated. Later it can be deposited into the customer's account or refunded to the customer. | If the customer wants cash, then direct money is deposited to the customer. But can not be converted to credit.  |
B. Refund in advance of return
Some companies enable refunds in advance of a return. In this case, the customer gets a refund before he hands over the item.
C. Advance receiving feature
All RMA forms are processed as credits and refunded to the customer if the advance receiving feature is enabled.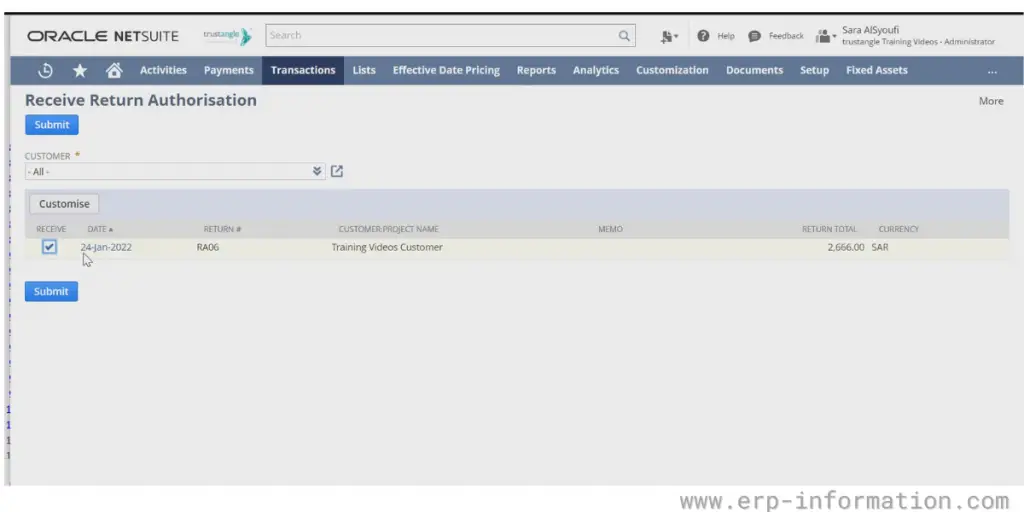 4. Partially received
There may be a situation where the customer has returned some items but not all. In this case, you have to process RMA as partially received.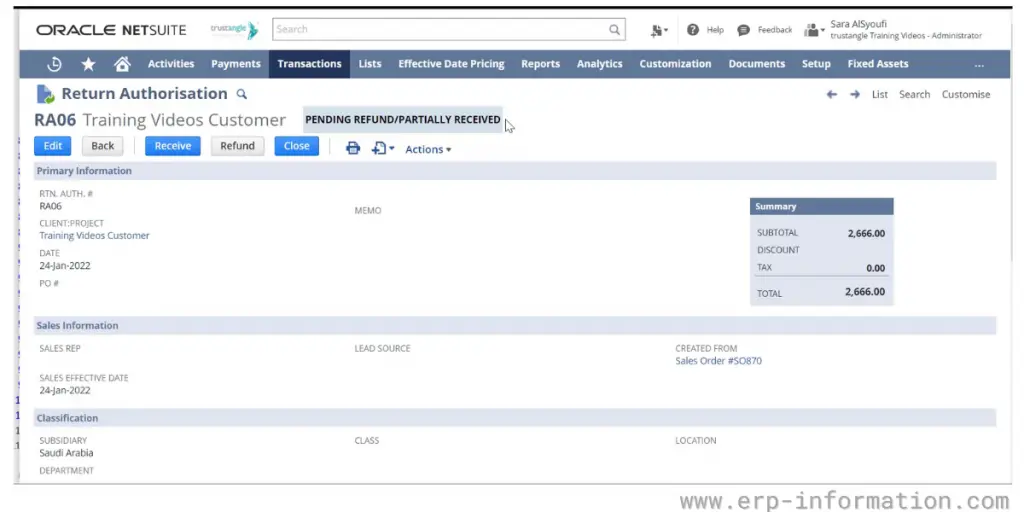 5. Item Receipt
After the customer returns the item, you must process an "Item Receipt" to update the inventory levels.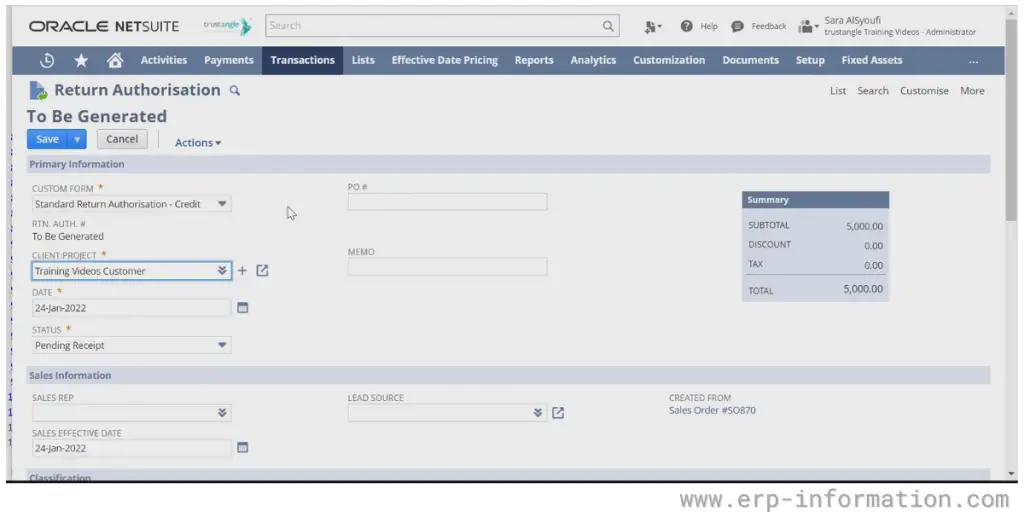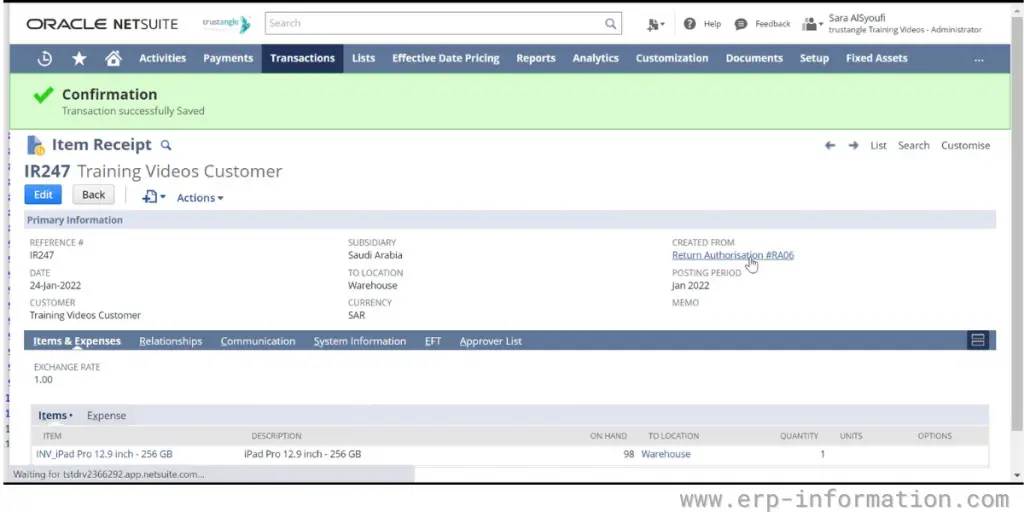 6. Closing return authorization
Once you've processed the return, you'll need to close it.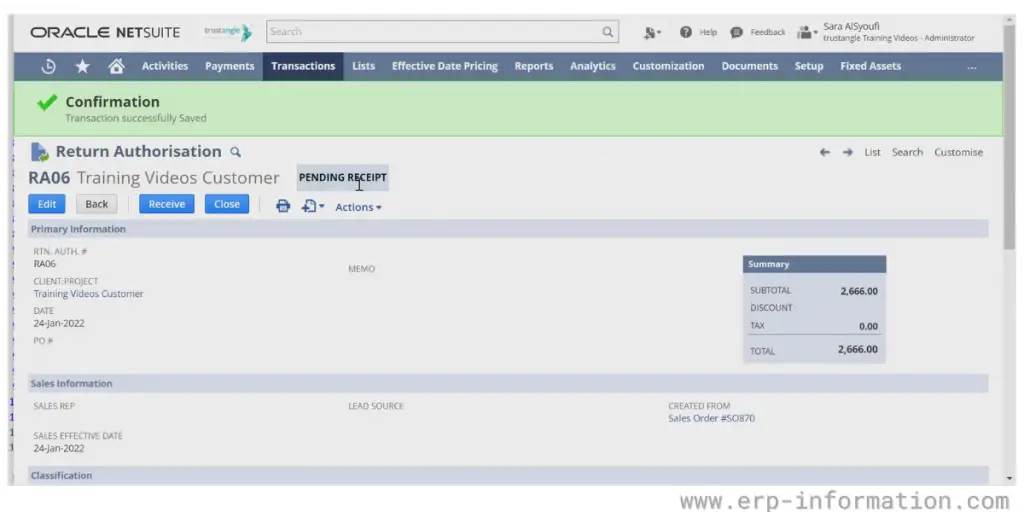 The benefits
Save time: It will save you time by automatically generating a shipping label.
Track your return: With it, you can track the status of your return, so you always know where it is in the process.
FAQs
How long does it take for a return to be processed?
It depends on the product. It can vary from 1 day to 30 days.
RMA does not have a strict time limit, but it is advisable to close it as soon as possible
What do you mean by Netsuite Return Authorization from the case?
If a customer has an issue with a product, they can open a case in NetSuite. From there, you can create a return authorization directly from the point. That will help you keep track of all the details related to the return in one place.
How will I know when my return has been processed?
You will receive an email notification from NetSuite when your return has been processed.
Conclusion
NetSuite's Return Authorization process is helpful for businesses selling products.
It is designed to be quick and easy. For example, you can create a return authorization from a case, and NetSuite will automatically generate a shipping label. Plus, you can track the status of your return, so you always know where it is in the process.
References