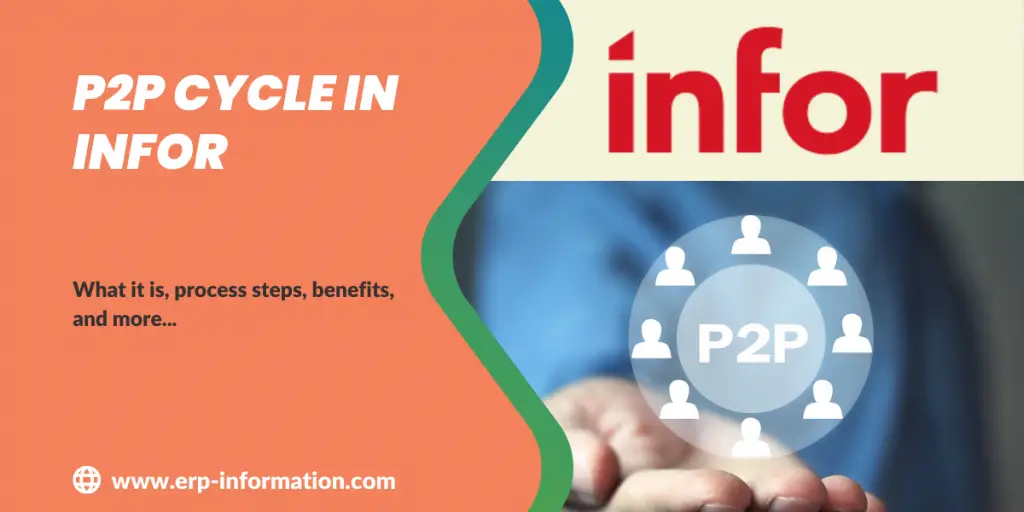 If you're looking for a comprehensive guide on the p2p cycle in Infor, look no further!
This article will discuss each step of the p2p process in detail. In addition, we'll provide information on what it is, how it works, and its benefits.
What is the p2p cycle in Infor?
The p2p cycle in Infor is an automated process that streamlines the procurement and accounts payable processes. It enables businesses to reduce costs, save time and maintain strong relationships with their suppliers. By automating its p2p cycle, a business can ensure it maximizes efficiency and minimizes errors. 
How does the p2p cycle in Infor work?
The p2p cycle in Infor is the process of ordering, receiving, and paying for goods or services while maintaining supplier relationships. It is an automated system that allows businesses to manage their procurement and accounts payable processes more efficiently.
The first thing is order initiation. That involves requests for goods or services from suppliers. This request is sent out to the supplier and must be approved before it can progress.
Then the order release will happen. Here, an authorized person reviews, approves and releases the order for processing. 
Once the order release is done, the business receives goods or services.
Next, an invoice is raised and sent to the accounts payable department for payment. Finally, after all, goods or services have been received and verified, and payment is made.
Finally, reconciliation takes place. That involves matching supplier invoices with the purchase order and any accompanying documentation to ensure accurate and complete payments.
Steps in the P2P cycle in Infor
Note: The process steps may vary according to the item type, the supplier, the sub-process goods, and the organization.
Material requirement planning
This is the first stage that involves the evaluation of material requirements and their planning based on the sales forecast. This helps to ensure that the right quantity of materials is available when needed, thereby avoiding stock-out situations.
Review proposals
Review proposals to buy involves researching, comparing, and selecting potential suppliers based on their price, quality of products or services, delivery schedules, and other relevant criteria. Companies can use Infor's web-based supplier portal to facilitate this process.
Requisition
In this step, a requisition is created and approved. At this stage, company personnel enters the required details such as quantity, description, budget source, and other relevant information. This data is then verified to ensure accuracy and completeness before the approving authority approves the request. 
Purchase orders
Once the right supplier is identified and their proposal accepted, a purchase order is created. This document details the product or service, including quantity, pricing, payment terms, and other relevant information. This step helps ensure accurate documentation of each purchase made by your business.
Infor offers an intuitive e-procurement system that enables requisitioners to easily create and send orders directly from the Infor suite of products.
The PO is then sent to the supplier for order confirmation or negotiation.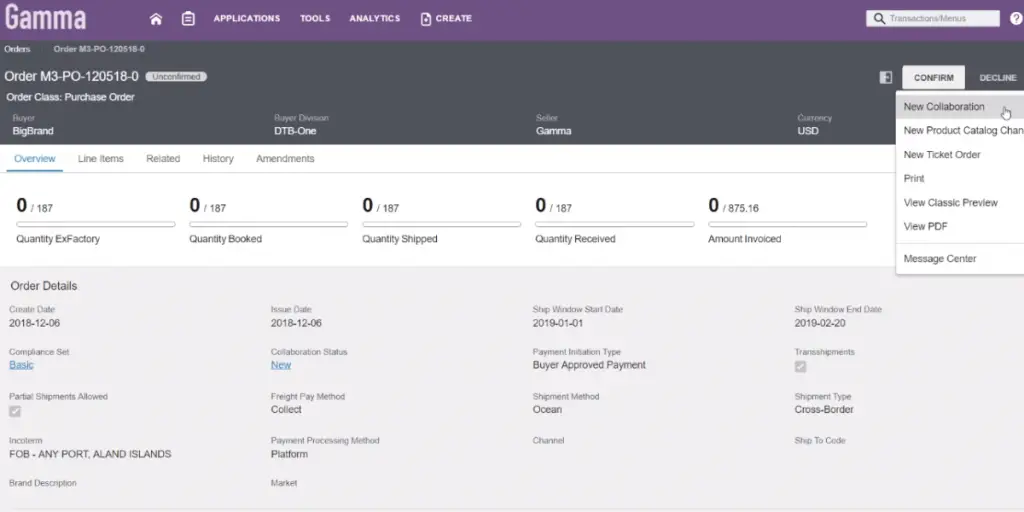 Supplier purchase order confirmation
After receiving an order from the company, The supplier confirms the purchase order and provides a detailed confirmation. That serves as written proof of the order.
Shipment advice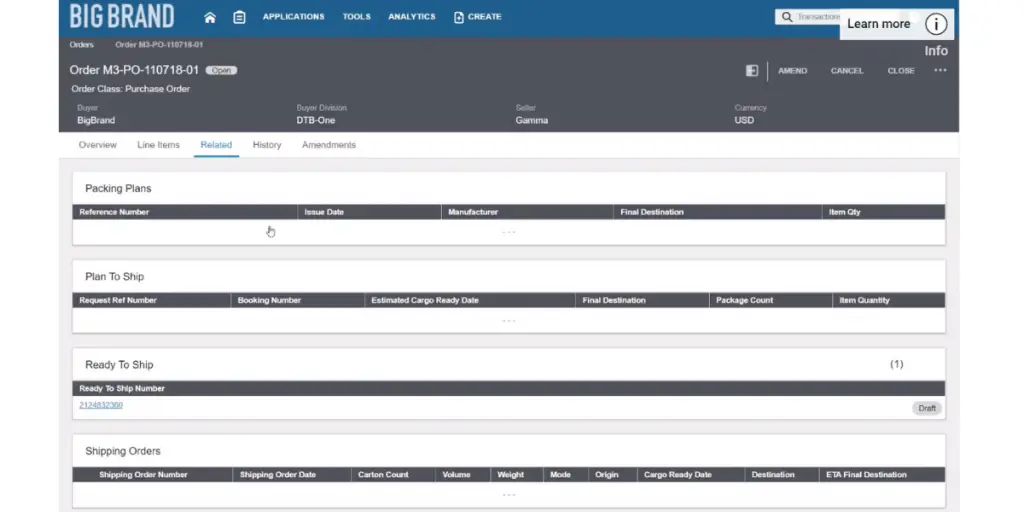 Once the purchase order is confirmed, the supplier is informed about shipment through shipment advice. This document provides all the related information, such as the shipment terms and delivery date, to facilitate timely delivery.
Transport notification
At this point, the supplier notifies the company of the shipment of the goods. The transport mode and estimated arrival date are also specified.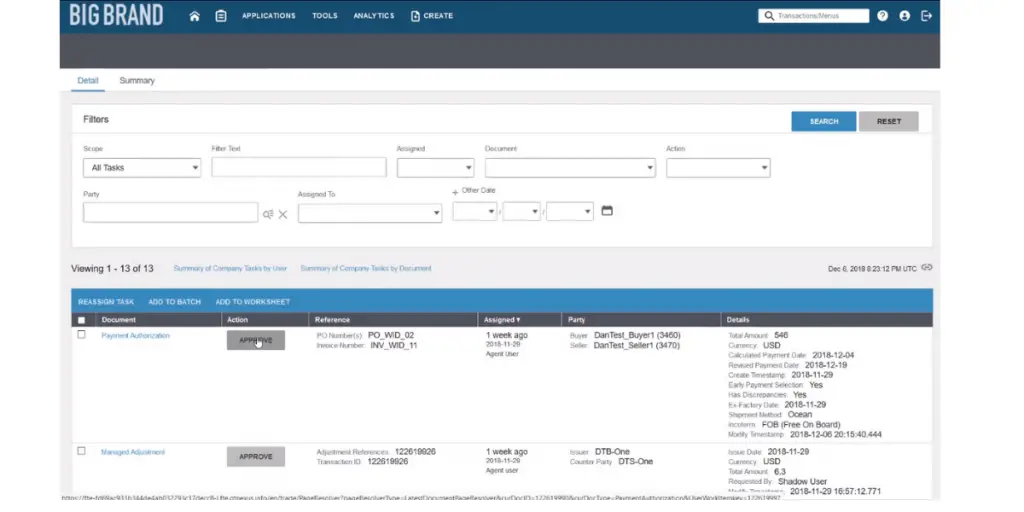 Receiving goods/services
The next step is receiving goods or services from the supplier. All products/services purchased must be received to ensure they meet quality standards and fulfill the terms of the purchase order.
If there are any discrepancies or issues with the product/service, they must be addressed before proceeding further. This step also includes accurate invoicing and verifying that all products/services have been received before making any payments.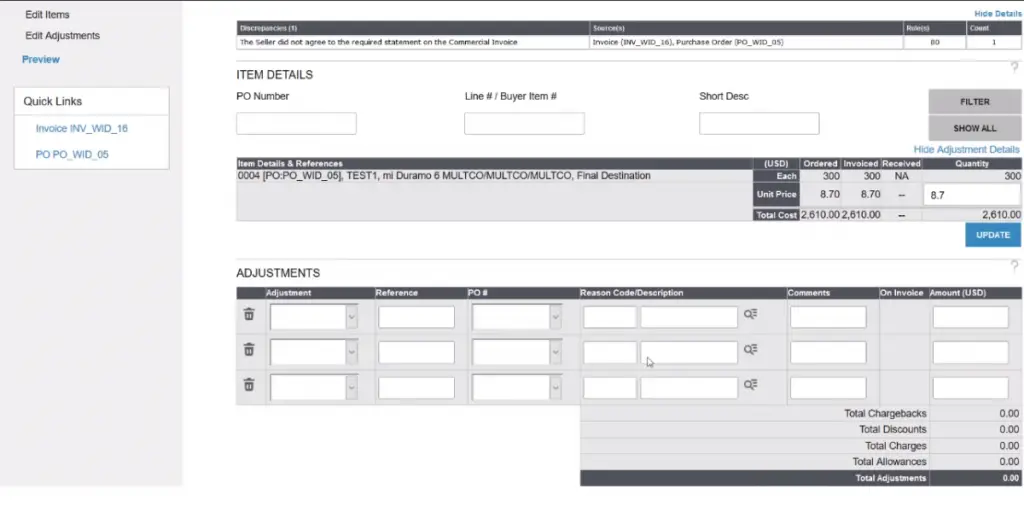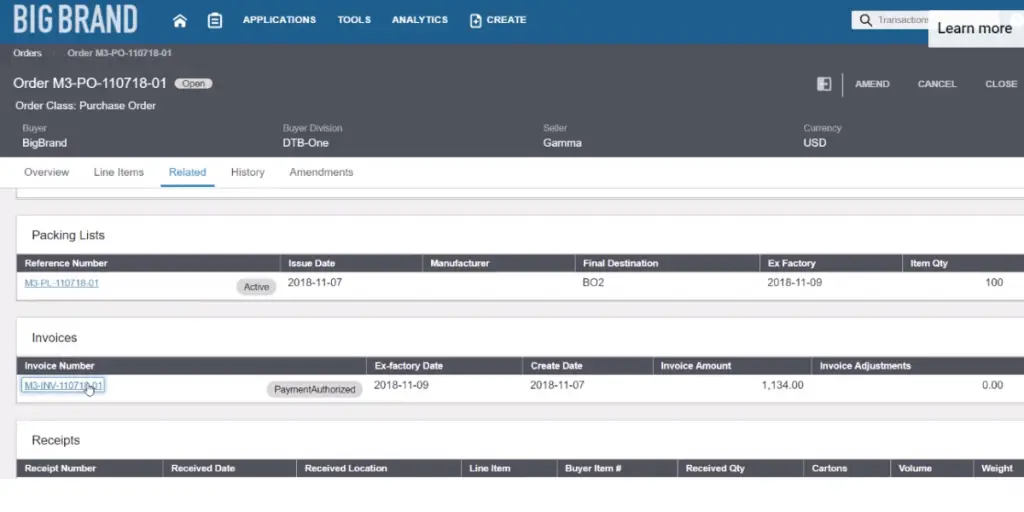 Invoice matching
In this step, the invoices received from suppliers are matched to the purchase orders. That helps to ensure proper payment of invoices and accuracy in reporting.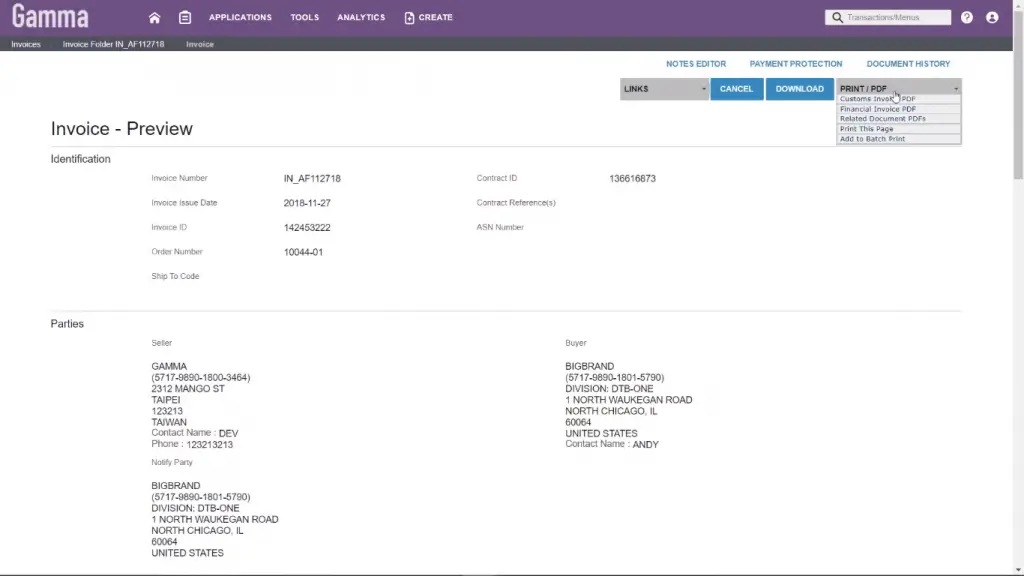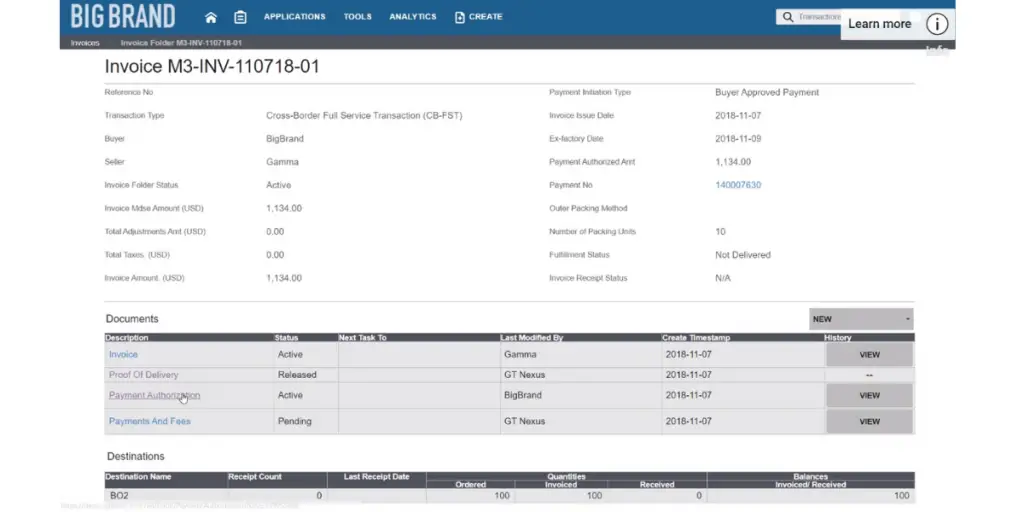 Authorizing payment
After the goods or services have been received and checked, the next step is authorizing payment. Infor's system allows you to set up standard and manual authorization processes to ensure payments are only made according to established protocol.
Once approved, funds can then be sent to the supplier. This step helps ensure timely payments and is also important for maintaining a good relationship with suppliers.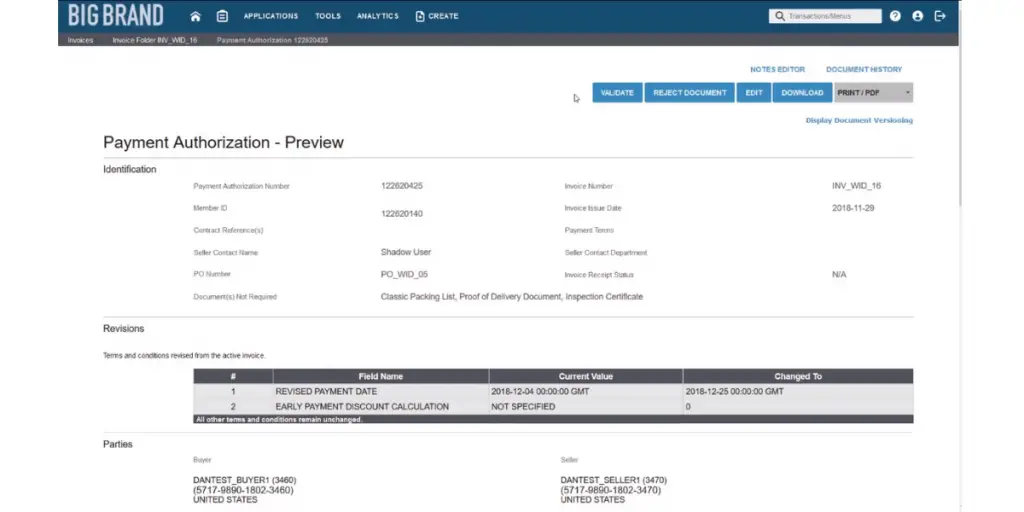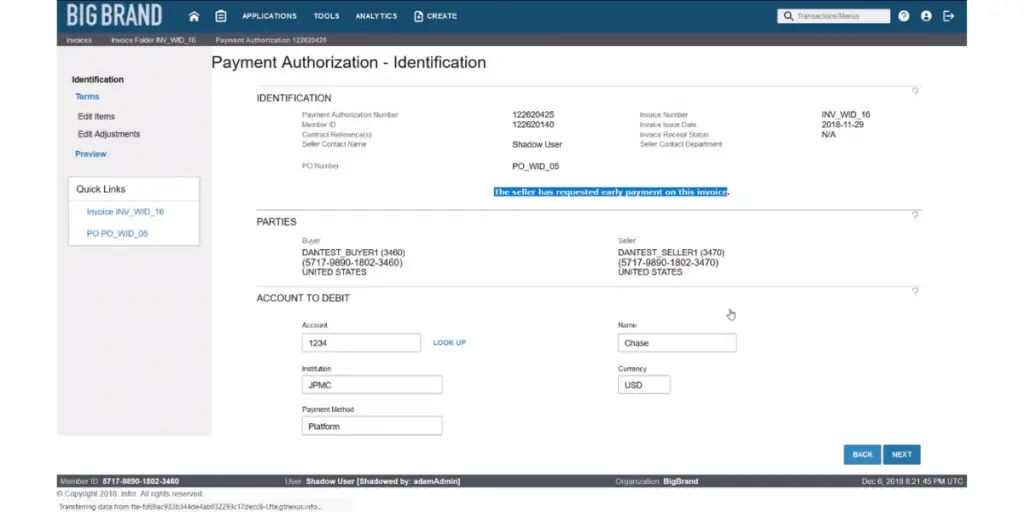 Payment of invoice
Payments can be made to suppliers through Infor's accounts payable module upon invoice matching and approval. The payment process in Infor begins with creating a voucher, which is sent to Accounts Payable for review and approval. Once approved, payments can be made electronically via ACH or other methods.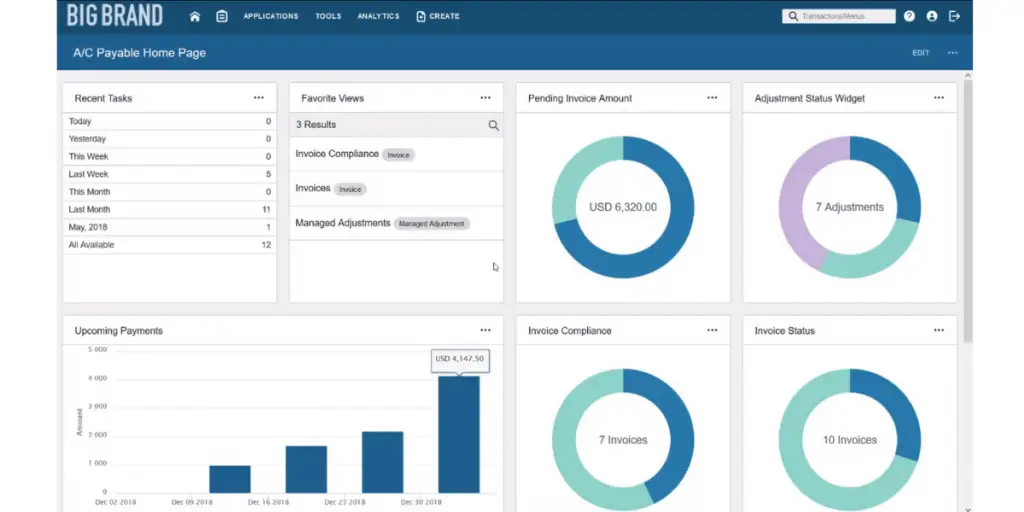 Note: The invoice matching and payment steps are also considered as the financial process.
Monitoring performance
Infor's system can track supplier performance throughout their business relationship. That includes tracking delivery times, product quality, customer service, and more.
Reports
The p2p cycle in Infor can generate comprehensive reports about the entire procurement process for monitoring and analysis purposes. These reports provide valuable insight into supplier performance, cost savings, and more.
FAQs
What are the common issues with the p2p process, and how to fix them?
Procure to pay is the process by which companies procure goods and services from vendors, pay for them, and then receive the ordered products or services. However, some common issues with this process can arise and slow operations if not addressed.
The first issue is usually communication between the buyer and supplier. Without effective communication, it cannot be easy to ensure that all expectations are met. That can lead to delays in delivery as well as missed deadlines on payment due dates. To fix this problem, businesses should establish a clear line of communication with suppliers and buyers.
The second issue is around the complexity of the process. The p2p cycle can involve many steps, from order placement to invoicing and payment. That can lead to delays if different teams do not communicate properly or if any particular step is missed in the process. To ensure this doesn't happen, businesses should implement a clear set of processes and procedures for the p2p cycle that all teams follow.
What is Nexus procure to pay automation?
Nexus Procure-to-Pay Automation is a comprehensive suite of solutions developed by Infor that automate the procure-to-pay (P2P) cycle. It is designed to streamline the p2p process and make it simpler for businesses to manage. By using this system, companies can ensure that all parts of the p2p cycle are followed properly.
What are the benefits of Nexus procure to pay automation?
The Nexus P2P solutions allow businesses to simplify their procure-to-pay process and streamline operations while improving internal controls and visibility into the entire P2P cycle. 
It provides a complete P2P automation system that automates requisitioning, purchase order management, and invoice processing.
The Nexus P2P Automation suite helps businesses to save time and money by reducing manual processes and data entry errors, improving efficiency in their procure-to-pay cycle, increasing visibility into the process, and improving internal controls. 
The suite also provides powerful analytics to track key performance indicators, helping businesses identify process improvements and cost savings opportunities—a line of communication with suppliers and buyers from the beginning.
Conclusion
The p2p cycle in Infor is called Nexus procure to pay automation, a process that goes through several stages to complete a purchase. Each stage is important in completing a purchase transaction and must be followed for everything to run smoothly.
In this post, we covered the steps of the p2p process in Infor, from making a purchase request to payment and closure. By understanding these stages, companies can streamline their procure-to-pay processes.