The below article tells about the stock status report, its benefits, and what are the things that contain in it.
Definition
Stock status is a report of what is on hand, what is due in, and what is owed to customers.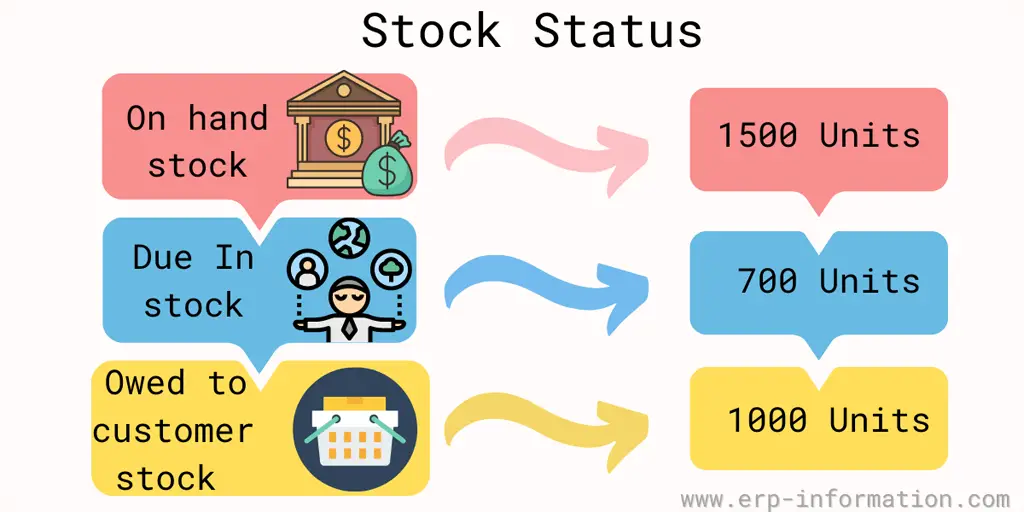 What does the stock status report include?
Stock status report includes following things
Hand outed: It shows the number of  products  with more demand from customer that is not readily available to supply
On hand: It shows the number of products available to supply
Made to Order: It shows the number of products available in 4-5 days based on confirmed order
Not available: It shows temporary unavailability of the product
Discontinued: It shows products that are decided by the manufacture to not produce. That means once the current stock goes out, the product will be not available
Ready to ship: It shows the number of products readily available to ship
Sold out: It tells about the number of products that are consumed because of the more demand
Temporarily unavailable: It tells that products are currently unavailable. However, backorders will be taken and once products will be available to ship
Benefits of stock status
The stock status report helps your business with a clear pitcher of inventories.
It gives a clear idea about the number of units that are ready to deliver.
It helps to find out the quantity of units to be produced as per the requirement
It helps you to avoid stock out problem
It helps to speed up the production process as per the demand
It informs you about the overstock items as per that you can reduce your production of those items
Get more definitions about Stock status and other ERP-related terms here.