A Dispatch List is a document that contains a detailed listing of all the goods that need to be produced based on the priority.
It is generally shared with the production team via the internal system or a hard copy.
It holds all the important information that the production team must know before they start on their jobs.
It contains the quantity, priority, location, and the expected number of products to be manufactured in a specified order.
Creating a dispatch list is crucial as it basically translates the production planning into action.
Hence, it is also important to check the inventory and demand before sending the communication to the respective production team.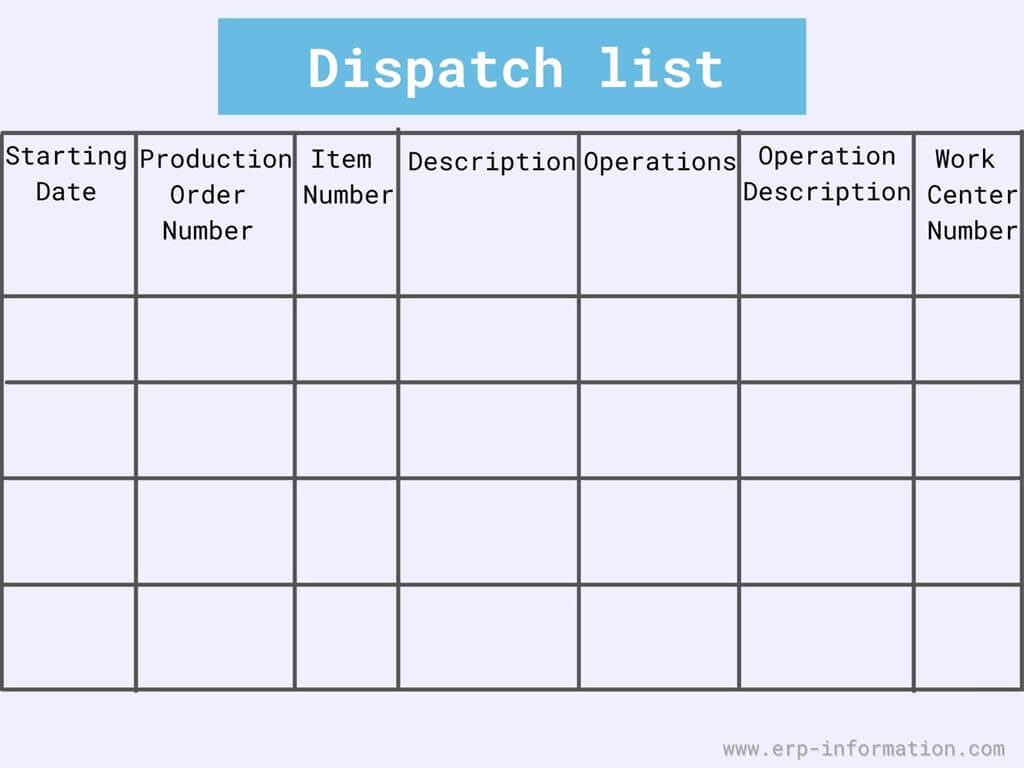 Few advantages of dispatch list:
It helps in ascertaining the required order for production and to decide which job should be assigned to which worker based on their caliber and skill.
It helps in planning an appropriate production schedule phase by phase which will ensure smooth production and meeting the expected demand for a specific time.
It helps in putting a production plan into use and start acting on the same.
As each workstation has a specified task, it helps the managers to know what exactly is expected of them to deliver on that day and will also help in aiming and motivating the workforce to achieve the same.
Get more definitions about the Dispatch list and other ERP-related terms here.