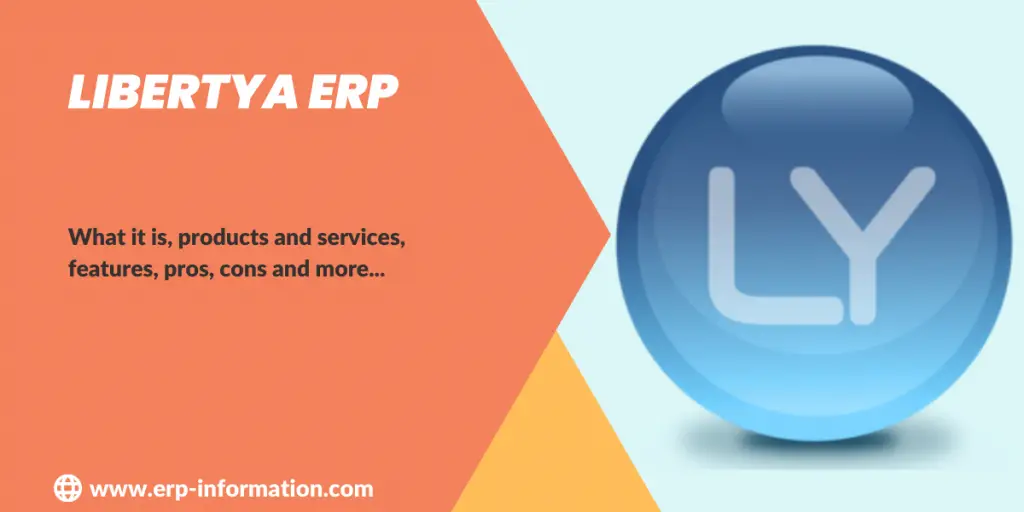 Selecting one ERP solution over another can be difficult, especially when so many options are available. However, we are here with Libertya ERP solution, which can be an option for organizations looking in this space because it has features that make the system easy to use while also being able to accommodate your business needs with its flexibility and capability.
This blog post will complete an explanation of libertya ERP by explaining its advantages and limitations you need to consider before making any decisions on whether or not to adopt their services.
Latest release: 19.07
What is Libertya ERP?
Libertya is a free ERP software with all functionality, as this multi-platform technology can customize easily according to your requirement.
The framework is designed to integrate any pre-existing software ecosystem easily. 
It can scale and adapt as your company grows or needs change.
No limit of users and no cost for the license
Documentation and product code are available out of the box.
They provide comprehensive training and professional advice
Permanent access for dynamic and largescale users
Products and Services of Libertya ERP
Libertya SME
Libertya SME is a platform that can be downloaded and used by small businesses. The pre-configured settings allow users of this program to start up in just minutes, making it easy for entrepreneurs with varying needs across various industries.
Libertya Corporate
The software has official versions for LINUX and WINDOWS, but it can also be installed on other operating systems because it is developed with J2EE technology.
Premium services
It provides three types of services
On-demand
Premium support
Libertya cloud
Services Training
This provides training courses in technical, internal designing, data modeling, programming, and product operations.
Technical courses(With tariff)
Programming courses(With tariff)
Libertya Pricing
Need to contact them directly
Features
Product Management
Grouping family and subfamily
Allocation of accounts
Managing price list of products
Valuation of stock according to the price list
Associating the files, images
Managing the multiple locations and branches
Maintaining the stock entry
Managing the purchase orders
Transfer of goods and inventory control
Account
Automatic generation of accounting
Maintaining the financial reports
Importing accounting entries and unlimited accounting of entries
Treasury
Bank reconciliation
Statement of accounts
Projection of payments
Multi-currency management
Managing reports of balances, current accounts of
financial institutions
Integration with other applications
Android mobile access
Suite CRM
Interface with predefined web services
Price Management
Multiple and configurable prices
Effective dates of price list
Historical cost management
Sales and Account Receivable Management
Customer registration and grouping by affinity
Discount scheme for customer, entry, and authorization order
Entry and generation of customer orders and invoices
Assigning the VAT rate per item and maintaining the VAT book
Management of suppliers and accounts payable
Registration of Purchase orders and entry on PO
Registration of purchase invoices and authorization of invoices to pay
Automatic calculation of maturities
Payments issuance, advance payments, and withholding on payments
Allocation and control of expenses
VAT Book purchases
Social ERP
Conversation with transactions and documents
Associating the PDS or images to transactions
Provides notifications to users via Email
Fixed Assets
Inventory of fixed assets
Amortization
Some screenshots of Libertya ERP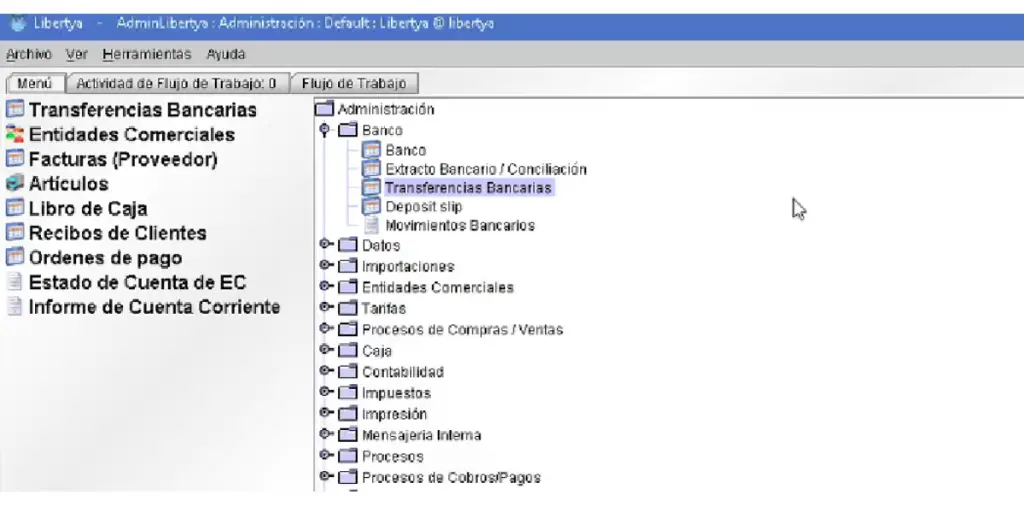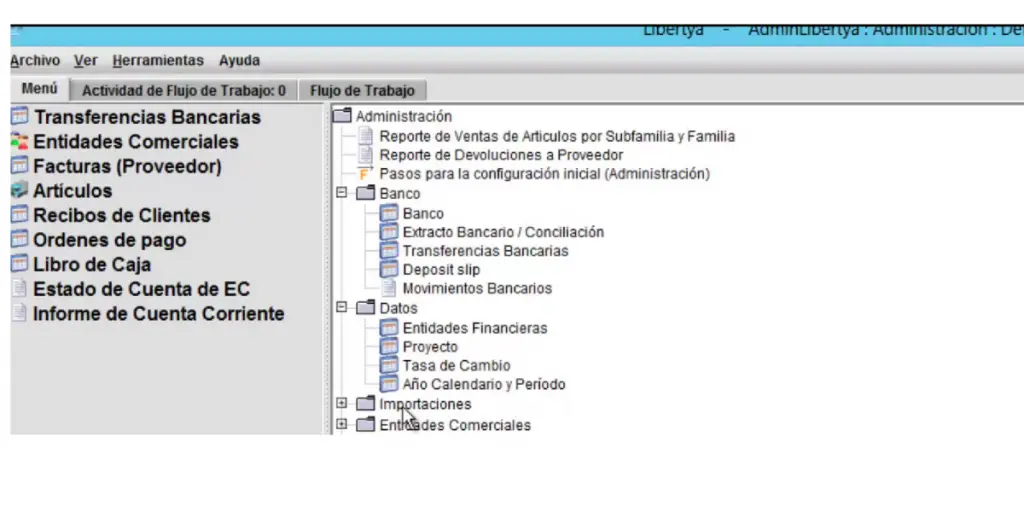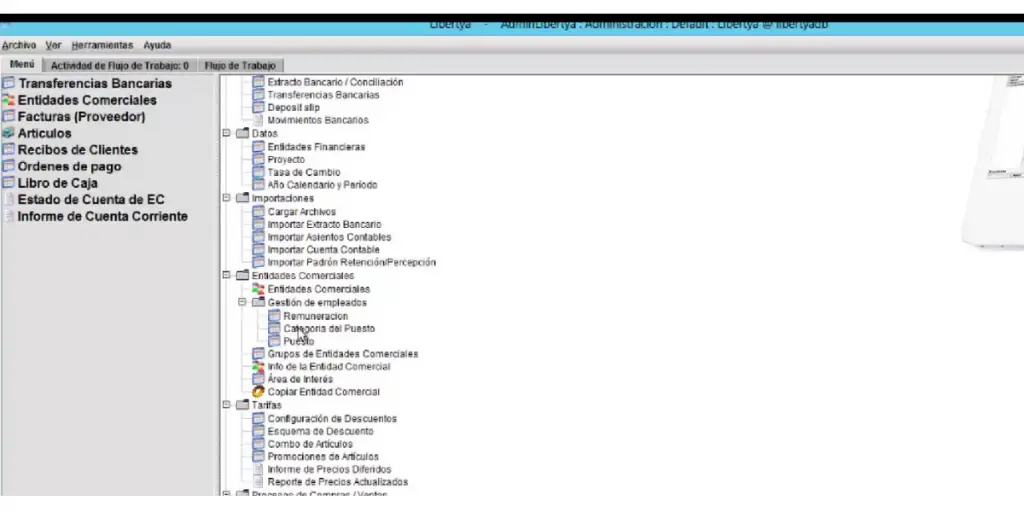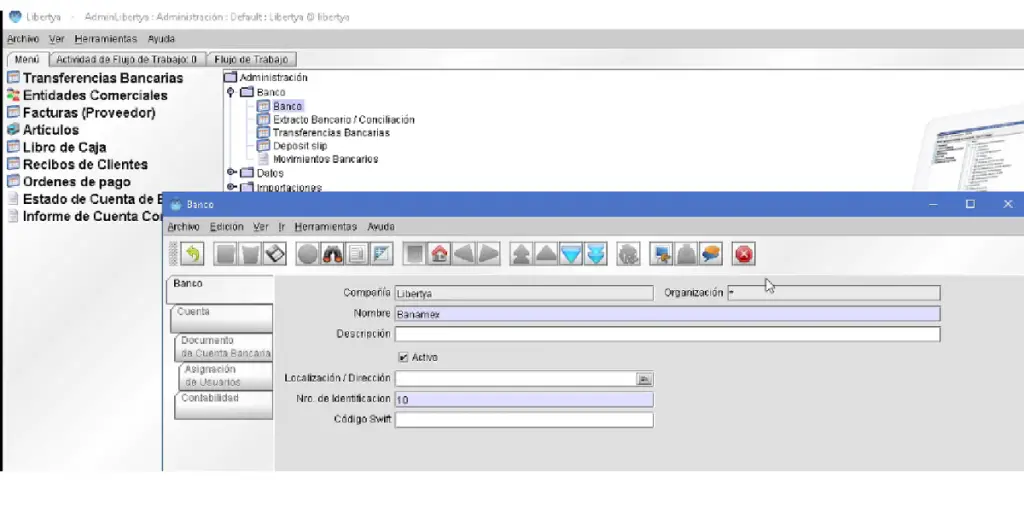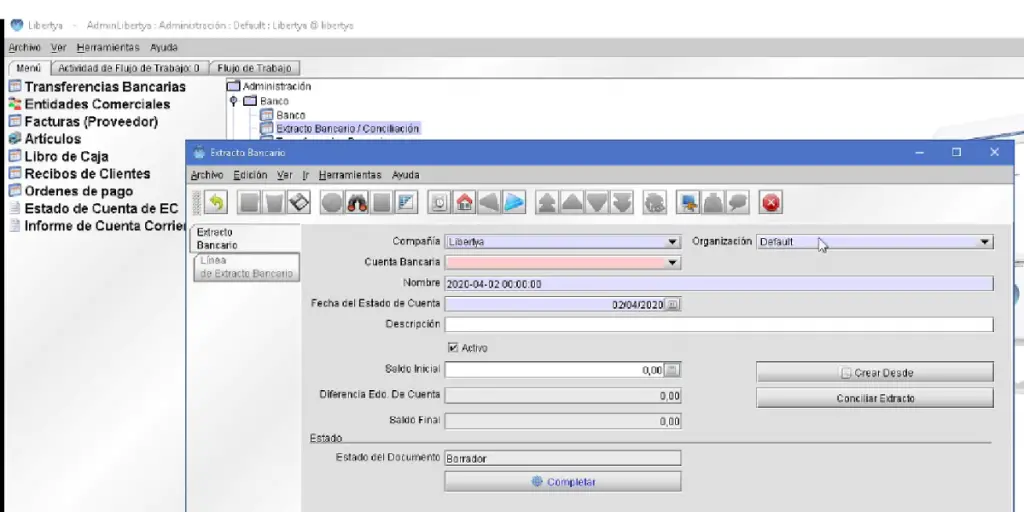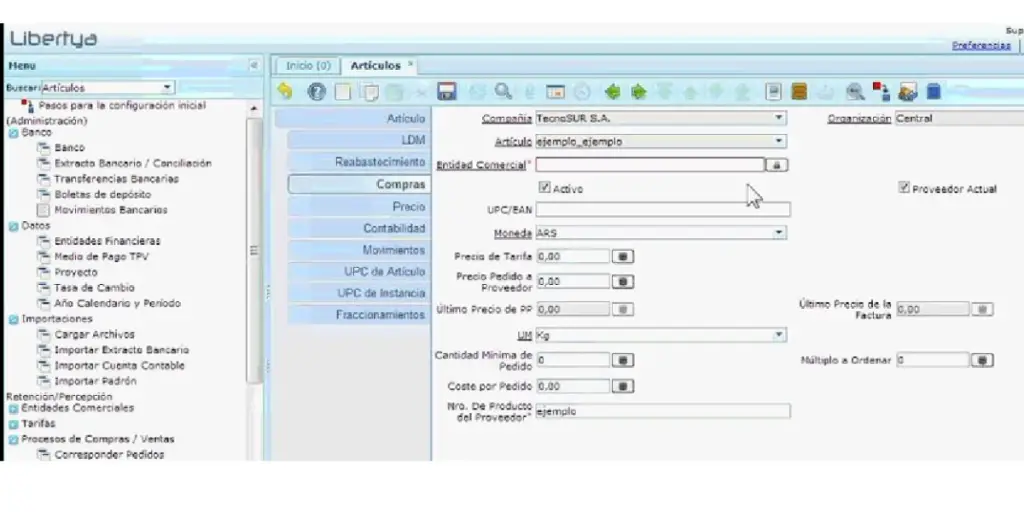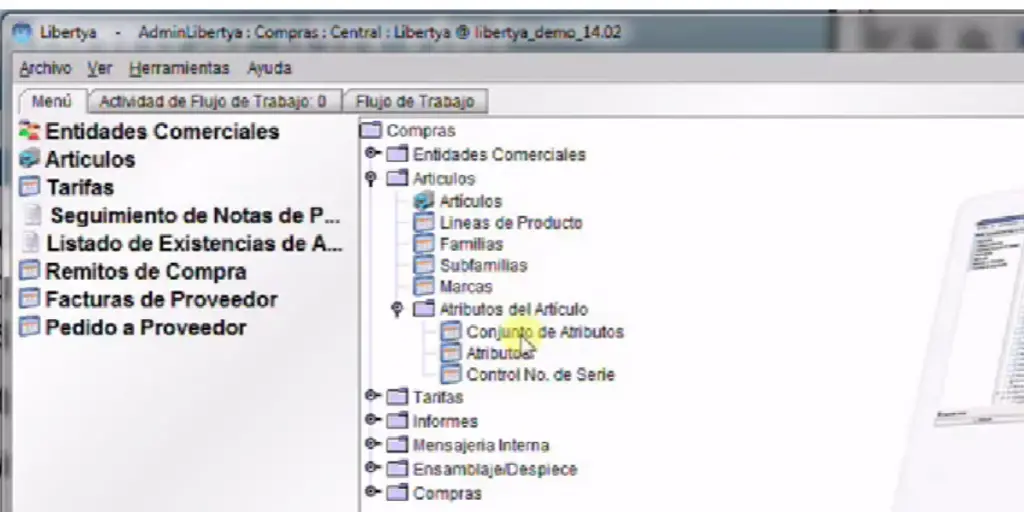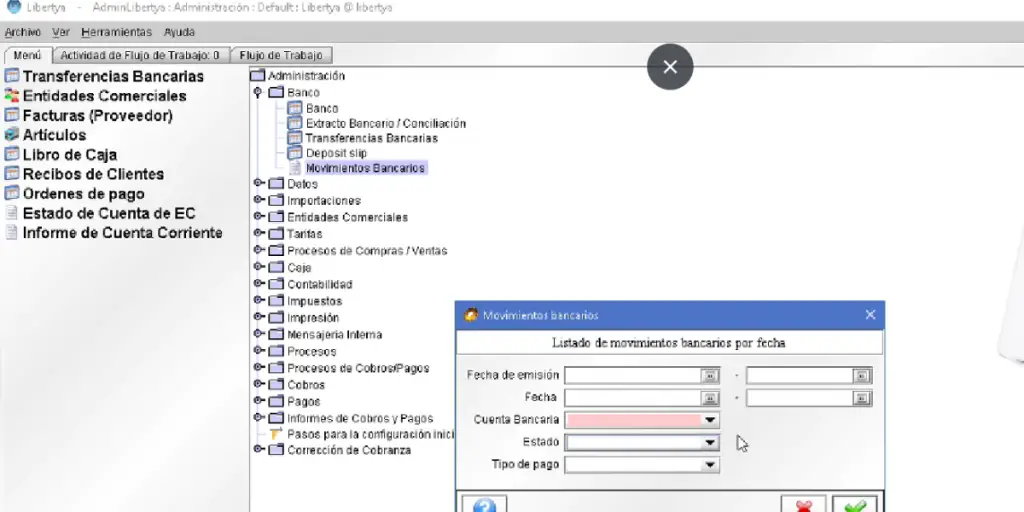 Advantages and Disadvantages
Advantages
It offers zero-cost licenses with unlimited users.
The customer company can ultimately hold the implementation process without a maintenance agreement.
You can get the product code and related documents at the beginning only.
You will have permanent access to a large and dynamic user community.
Disadvantages
Training will be carried out according to the level of partnership
You need to have basic knowledge of Linux and database management
Difficult to manage without virtual training
Alternatives
TallyPrime
HRMantra
Keka
MyClassCampas
Crest ERP
FAQs
What are the technical supports of Libertya?
Libertya ERP provides its users with a complete Libertya Wiki section and a Libertya Forum to exchange knowledge. You can also find explanatory videos on the YouTube channel and exchange information in the Linkedin group or the Google+ page. All of these resources are available free of charge.
For what type of companies is Libertya recommended?
Libertya can be installed in companies of all sizes, types, and sectors. Its highly scalable design can be used in one-person businesses and multinational organizations. In addition, Libertya's customization capacity makes it perfect for adapting to the needs of each particular company.
Conclusion
We hope this post has given you a comprehensive overview of Libertya ERP and how it can benefit your business. It's now up to you to decide whether or not it's the right fit for your needs. Be sure to compare liberty ERP with other similar software options on the market to make sure you're making the best decision for your business. Thanks for reading!
You can find more open-source ERP similar to Libertya ERP.
References