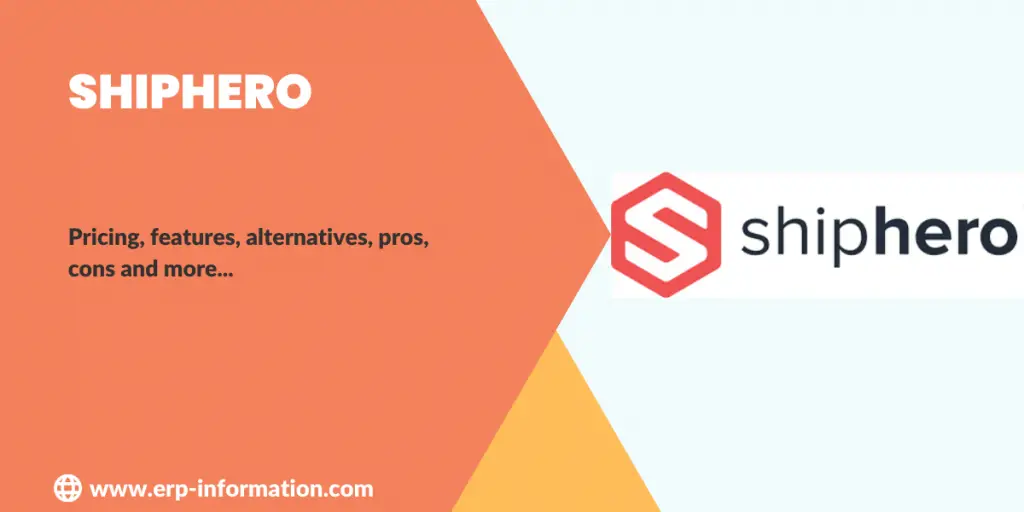 If you're looking for a 3pl software that can provide you with better service and lower costs, here is an option ShipHero. It is an eCommerce shipping platform and a leading provider of third-party logistics services and merchants at competitive prices.
This blog shows how ShipHero is a powerful 3PL software with many features and advantages. However, we'll also discuss its disadvantages so you can make an informed decision when choosing between the two options!
Know more about ShipHero
It is a fulfillment company that owns and operates warehouses around the US.
The goal for these facilities, as you may have guessed from their name, "shipping heros," is to fulfill eCommerce orders for high-growth D2C brands or Fortune 500 companies with quick turnaround times on products ordered by customers both abroad in countries.
This automated shipping software was created to save businesses time and money on their shipping processes.
The web-based software provides users with a complete view of their inventory, orders, and shipping options.
It also offers a variety of features to streamline the shipping process, including real-time tracking, order management, inventory, barcoding, shipping returns, batch picking, and label creation.
In addition, ShipHero integrates with popular eCommerce platforms, such as Shopify, WooCommerce, and BigCommerce.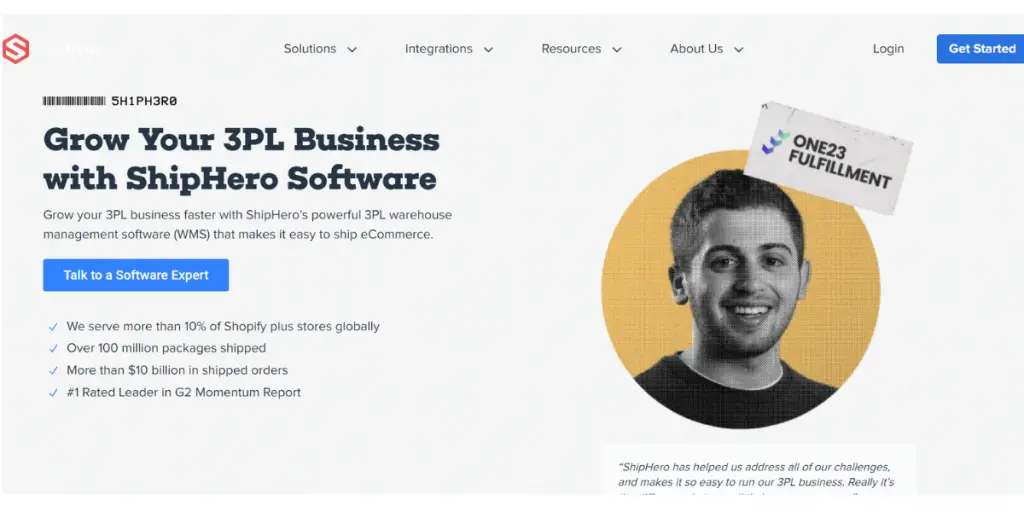 Shiphero Pricing
Standard plan
3PL plan
Enterprise Plan
Pricing
$1995 per month
$2145 per month
You need to get the quote
Additional user seat cost
$150 per user per month
$150 per user per month
$150 per user per month
Store connection cost
$30 per connection per month
$30 per connection per month
$30 per connection per month
Onboarding calls
the one-time cost of 6 calls is included
$1000 / 6 calls
The one-time cost of 6 calls is included.
Additional onboarding
$250/call
$250/call
included
On-site setup/ training
$1500 /day+travel
One day included(the US only)
$1500 /day+travel
Consulting/professional services
$300/per hour, $1200/5 hour(pre-pay)
$300/per hour, $1200/5 hours(pre-pay)
Quoted
$1200/5hours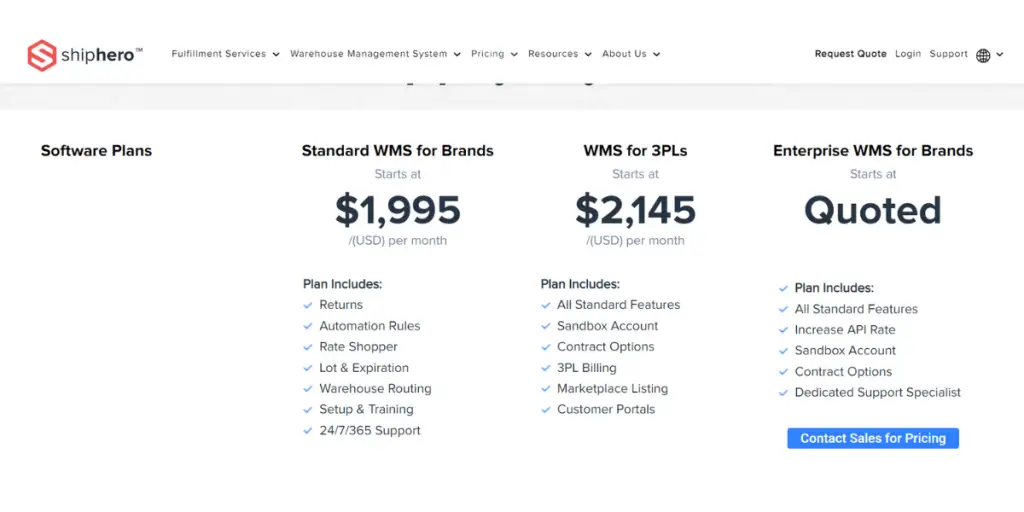 Features of ShipHero
Inventory management
The inventory management process will take care of by the ShipHero warehouse, and fulfillment experts will take the products for further action. Below are the major responsibilities.
Distribution of inventory will go in a good manner
Refill the stock before it gets finished off
These handle the entire inventory
Visibility
Visibility means getting real-time transaction updates. ShipHero fulfillment provides information on inventory and orders of every movement. It takes care of
Pushing orders to the warehouse for shipping
Taking the parcel view means taking a snapshot of the interior of a package before it gets dispatched.
The inventory process will be updated immediately.
Reporting
Reporting features will help to understand the shipping process, time of dispatch, cost, items, refilling of stock, etc. 
PostHero
This helps to track the shipments to their destination, analyze the shipping methods, updating the shipping progress.
Able to predict the delivery time of packages
Recognizing the addresses of fulfillment gaps
Tracks the shipments by date and time accurately
Section 321(Canada)
This feature is only applicable to shipments to Canada. There is a relief of 20% Canada duty for shipments.
It helps to get the right duty relief
Duty fees can be reimbursed
No zone Shipping to the US
Location
You can be sure your product will get where it needs to go with ShipHero.The company has fulfillment centers across North America, so you'll never run out of stock or have delivery problems!
Planned shipping is possible.
No shipping zones
Most competitive price
Pros
This offers flat rate pricing, including picking, packing, shipping, and postage.
No shipping Zone is another advantage to reducing the cost.
This offers 30% faster shipping compared to other fulfillment solutions.
The onboarding team is always available for any problem or issue that happens.
Cons
You need to raise the ticket for tech support, no direct access.
No return system that is updated.
For first-time users, the software may look a little complicated.
Merging many orders is tedious and difficult in searching by first and last name.
The replenishment and reporting process is not upgraded.
Reports have some limitations in printing format, size, graphs, etc. cant customize the invoice.
Filtering seems a difficult task; it needs many clicks.
There is an inconvenience with multiple window openings and constant re-signing.
Alternatives
Sendcloud
3PL Warehouse managers
Magaya Supply chain
Easyship
Flowtrack
FAQs
How do I create an order on ShipHero?
1. Navigate to Orders: Go to "Orders" on app.shiphero.com and select "Create an Order."
2. Choose Order Type: Select the appropriate order type.
3. Customer Info: Fill in customer details.
4. Select Profile and Shipping: Choose a profile and shipping details.
5. Add Products: Use the search bar to add products.
6. Review and Save: Double-check details and click "Save Order."
Conclusion
Overall, ShipHero is an excellent 3PL for inventory and warehouse management, with many features to offer businesses.
However, it's essential to be aware of the potential limitations before using this service so you can make an informed decision about whether or not it's the right fit for your business needs.
Reference