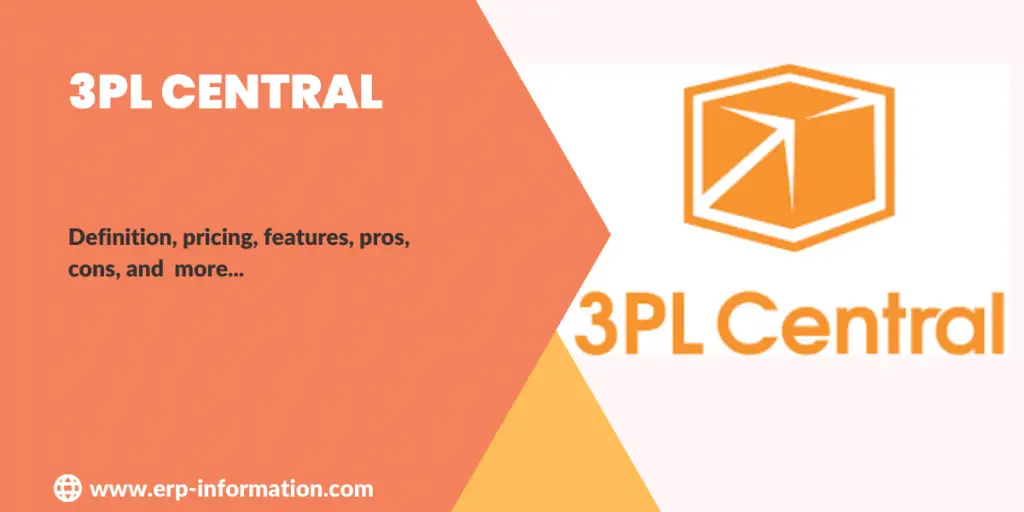 If you're a third-party logistics company, you need a good warehouse management system (WMS) to stay competitive. 3PL Central is the leader in WMS solutions, built by 3PLs for 3PLs.
3PL is there to meet customers' unique needs, help them transform their businesses, and become more efficient and customer-focused.
Here we are giving you sufficient knowledge about 3PL central with pricing, feature, pros, and cons.
What is 3PL Central?
It is a cloud-based warehouse management system designed for third-party logistics(3PL) companies. This system allows you to manage multiple customers, processes, and billing schedules.
This software is packed with features to help you run your warehouse operation more smoothly and efficiently, and our pricing is very competitive.
It serves over 800 hundred customers worldwide and more than 12000 logistics, professionals.
They provide solutions that automate routine tasks based on logistics best practices. These products and services are comprehensive, intuitive WMS platforms to help you save time in your business processes!
Pricing
Contact the vendor directly for the pricing details.
How does the 3PL warehouse work?
It tracks every item in the warehouse.
Automate orders by using shopping carts and integrations with APIs (Application Programming Interfaces) or EDI (Electronic Data Interchange)
Put away the incoming inventory quickly.
Create workflows that are the same for each customer, but that can be easily repeated and scaled.
Experts are available to meet your needs.
Features
3PL-centric billing workflows
This billing solution is explicitly built for 3PLs to send invoices quickly and automate the billing process.
Track and keep track of what you are selling, what you have sold, and what you still have.
Track every event in the warehouse and bill for it, and also you can use QuickBooks.
Billing schedules are flexible. You can choose when to pay for storage, shipping, and handling.
Accurate real-time information
 The no-maintenance solution is perfect for IT teams.
Get reports on what is happening with your inventory without having to do any coding notifications about important events that occur with your inventory automatically.
Unlimited software support to help your team and custom implementation programs that will get you set up quickly.
API and EDI work to replace the paperwork.
Integrated warehouse
Cloud-based WMS can connect to other systems that your customers are using.
The rest API platform handles the custom integrations from shopping carts and the marketplace.
The integrated SmartPack solution helps to verify each order in real time. In addition, print labels and shopping for the best shipping rates are also possible.
Mobile scanning and 100% accuracy can be expected.
Attract and retain more customers
This is the solution for many customers with requirements for handling orders, workflow, and system integration.
Easy for inventory, billing, and reports on the customer portal and automatically notified of low stock, shipped orders, and all other warehouse activities.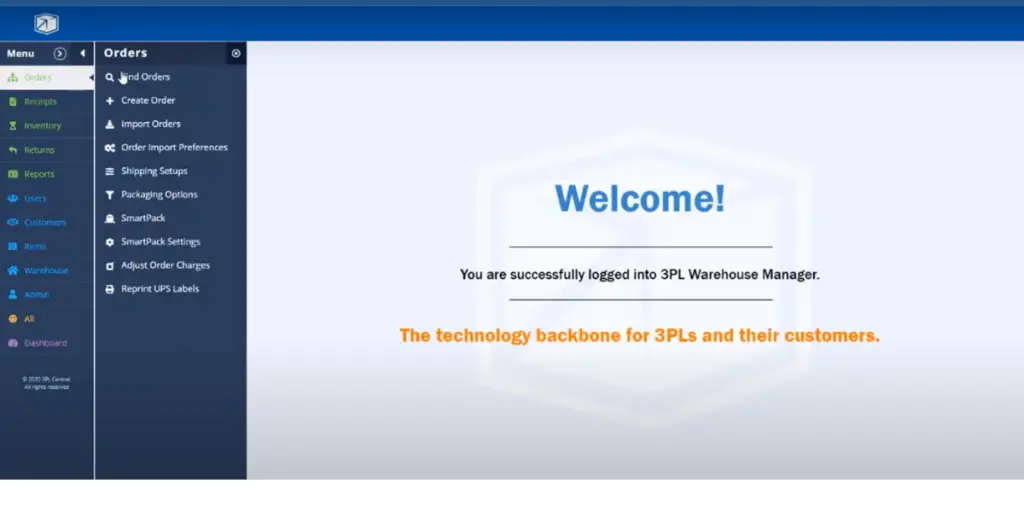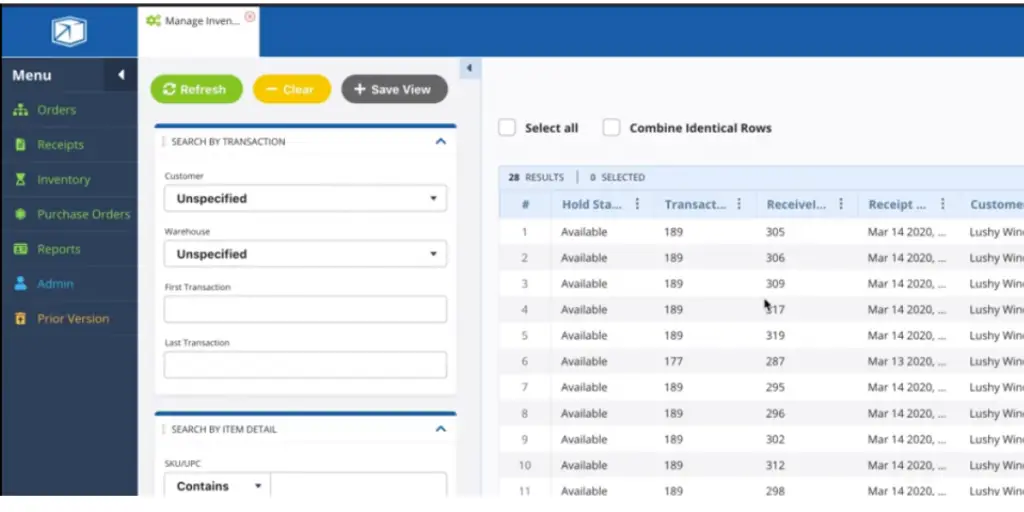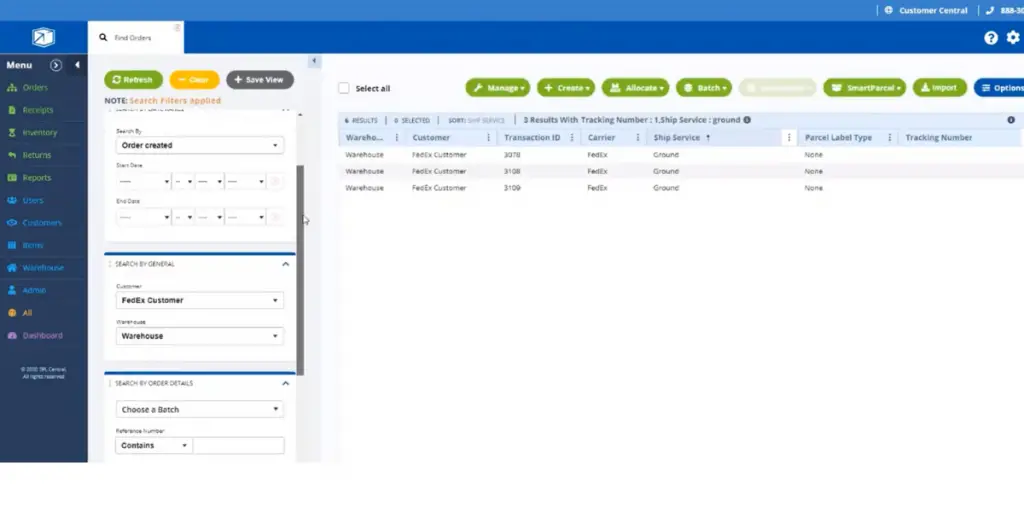 It offers Kitting, shopping cards, attached images, and many more to attract customers.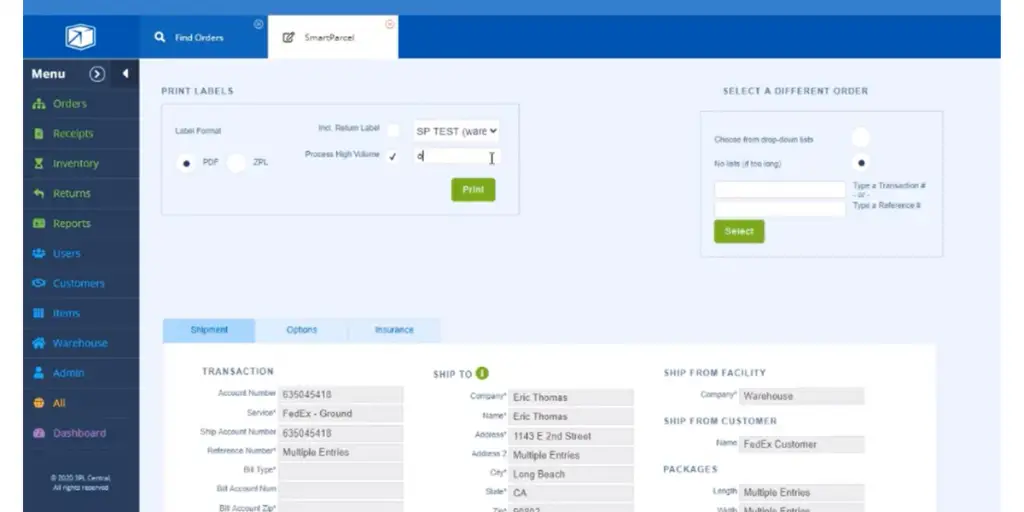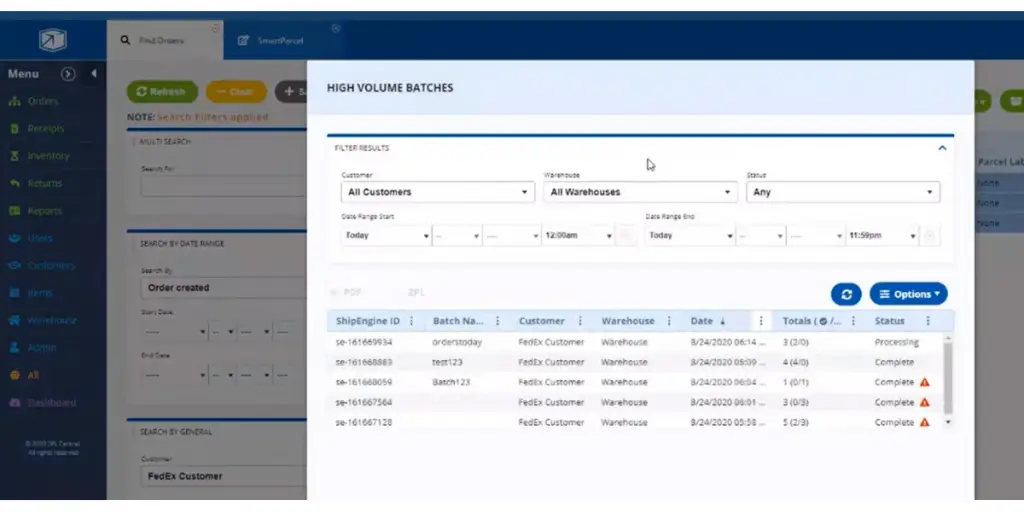 Pros and Cons of 3PL Central
Pros
A cost-effective WMS solution with outstanding features
Ease of navigation for customers and their users
Effective and useful barcode helps online access 
Training sessions help understand the software
Cons
It needs to be upgraded
Not giving much focus on consignment between the customers
No free trial is available
Alternatives 
Flowspace
Contact Logix
RapidResponse 
Wireless Warehouse in A Box
FAQs
What are the types of 3PL?
The main four types are:
Standard 3PL providers
Service Developers
Customer developers 
Customer adapters
What is a 3PL distribution center?
It is the center where distributors ship the products. 3PL distribution means when you get someone else to ship the products. They will get the products, put them in boxes, and then mail them to the customer. 3PL distributors handle the process of distribution and logistic services.
Conclusion
3PL Central is the leading provider of WMS solutions for 3PLs. This software is packed with features to help you run your warehouse operation more smoothly and efficiently, and pricing is very competitive.
If you're looking for a great WMS solution, then 3PL Central is the provider for you!
Reference