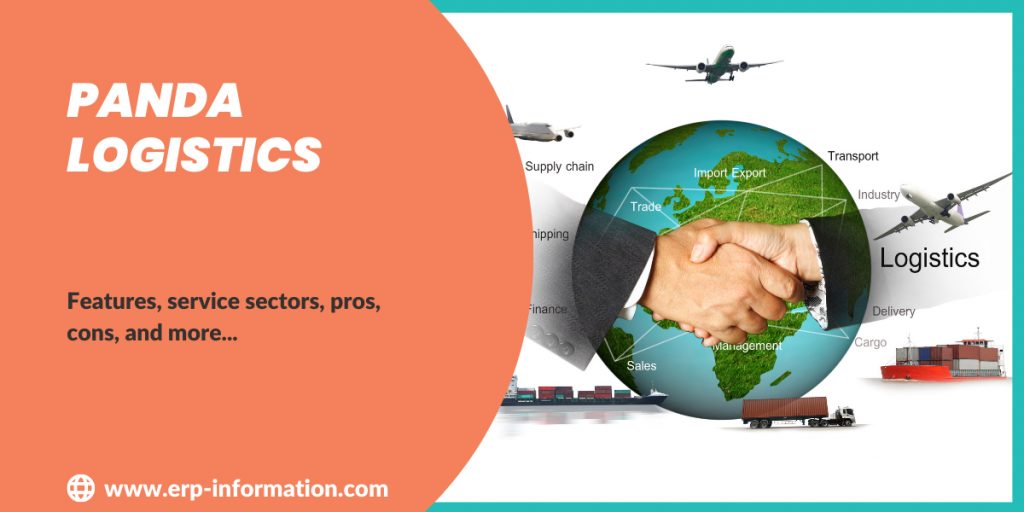 Looking for logistic services to ship goods or products smoothly? Panda Logistics is one of the options in the market.
This article will provide comprehensive information on Panda Logistics, including its features, areas in which it works, and pros and cons.
What is Panda Logistics?
Panda Logistics is a company that helps with transportation and customs. They help move anything, anywhere. They are focused on their customers and provide all the services customers need.
They provide the best transport and shipping services around the world. Their team is experienced and uses the latest communications, tracking, and processing technology.
In addition, they help some of North America's biggest companies by using integrated supply chain solutions that give them a competitive advantage.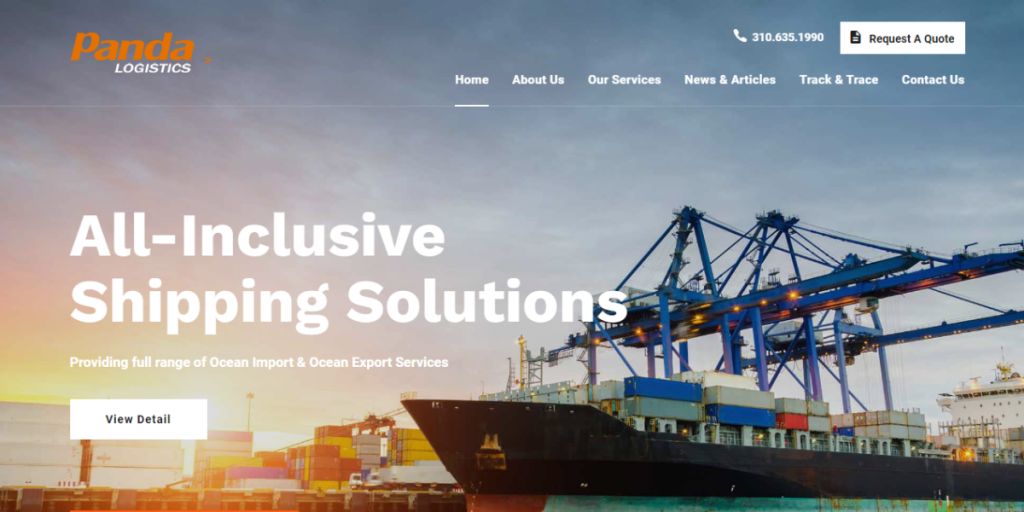 Best Features of Panda Logistics
Real-time tracking: It has a worldwide presence which helps customers have an advantage. It can track and trace the latest information quickly.
All-in-all logistics: It can handle all the logistics activities, such as shipping, organizing, and storing.
Global connection: It has connections with people all over the world. This allows the customer to send goods far away and ensure they arrive safely and quickly.
Customization: Unique flexibility can provide shipping services to fit customers' needs.
Efficient delivery: It uses a lot of truckers who work independently to ensure that their deliveries are fast and dependable.
Different Areas of Services of Panda Logistics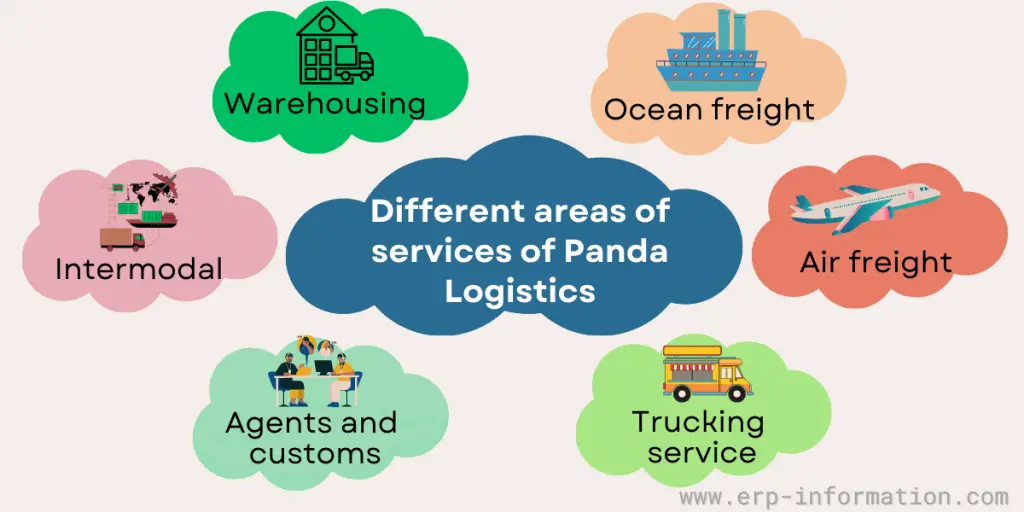 1. Ocean freight
Panda offers Ocean freight. Here goods are moved from one country to another by boat. It is the most popular way to ship goods around the world. The goods are usually put in special containers, which travel by sea. Ocean shipping costs less than air shipping, but it takes longer and can sometimes have delays.
They offer Port-to-Port, Door-to-Door services. Their internet tracking service allows you to follow your cargo live. They can help move your cargo from one place to another quickly and expertly.
Services
Less Than Container Load (LTCL)
Oversize Cargo
Ocean Air
Triangle Shipment
Project Cargo
Exhibition Cargo
2. Air freight
Panda Logistics helps people get their goods moved around the world by air. This is a fast way to move things, but finding enough space for everything can be hard.
It ensures that items arrive on time and in good condition, so, no need to worry about disrupting the supply chain.
Services
Airport-to-airport service
Global door-to-door service
Cargo insurance
Ocean land and air combined transport
Expedited and deferred option
3. Trucking service
Panda Logistics works with many truckers for the best prices and good service. They are like a traffic center, ensuring shipments arrive on time.
It looks for problems that could delay shipment and try to solve them quickly. That helps to ensure orders are fulfilled and inventory is managed well.
Services
Full truck load
Less than a truckload
Overweight and oversize
Rail Road Transit
Inbound movement
Hazardous materials
4. Agents and customs
To move products to a new place, clients need documents from the government. Panda logistics can help with this. It works with people like Distributors, Manufacturers, and Logistics Executives to get all the paperwork ready and classify the cargo so it can be moved from one place to another.
Panda Logistics makes sure it knows the law and what customs require. It also checks to ensure the Customs Service is correctly appraising goods. It will help review decisions about liquidations too.
Services
Banking affairs
Fiscal representation
Booking agent
Insurance agent
Transshipment certificate of origin
Customer declaration of import, export, and transshipment
5. Intermodal
Panda Logistics has experts who can help customers move items from one place to another. For that, it uses all modes of transportation, such as ships, planes, trains, or trucks. This is called intermodal shipping, and it can be cost-effective and better for the environment than just using trucks. 
It will look at customers' needs and develop the best plan to get the freight where it needs to go on time and within budget.
Intermodal is usually cheaper than trucking alone but also helps the environment. So, Panda Logistics combines the low cost of rail with trucking for quick door-to-door service at a lower price.
6. Warehousing
Panda Logistics can help with the supply chain. It has a network of warehouses that can store and deliver your goods. It ensures goods get to where they must be on time and accurately. In addition, the logistics customize programs for businesses so they get the best service for their needs.
Services
Transloading
Cross-docking
Order fulfillment
E-commerce
Storage
Labeling
Export cargo consolidation
Pros
It maintains a core relationship with oceans and air carriers
It provides better inventory control.
It responds quickly to the customer demands.
It provides competitive pricing compared to other logistics.
It provides quality services for customer satisfaction.
It helps international shipments get to their destination quickly.
Easily figure out how much it should cost to transport things and find the cheapest way to ship them.
It puts in special things to keep items safe when moving. The things help stop the items from moving around too much or getting broken.
It ensures the products are loaded correctly and that they are transported safely inside the warehouse.
Cons
It could have provided better management of goods than they managing now.
FAQs
What technology does Panda Logistics use?
Panda Logistics uses special programs to help with their work. These programs are Neustar Identity Data Management Platform, Clickagy, OpenX Ad Exchange, and Google Global Site Tag.
Conclusion
With its state-of-the-art proprietary software, flexible delivery options, and efficient tracking system, Panda Logistics is a choice for companies looking to get their goods delivered safely, securely, and cost-effectively. 
We hope this article is useful for you in selecting your best logistic service provider.!!